Online Time Clock for Street Vendors (Comparison Post)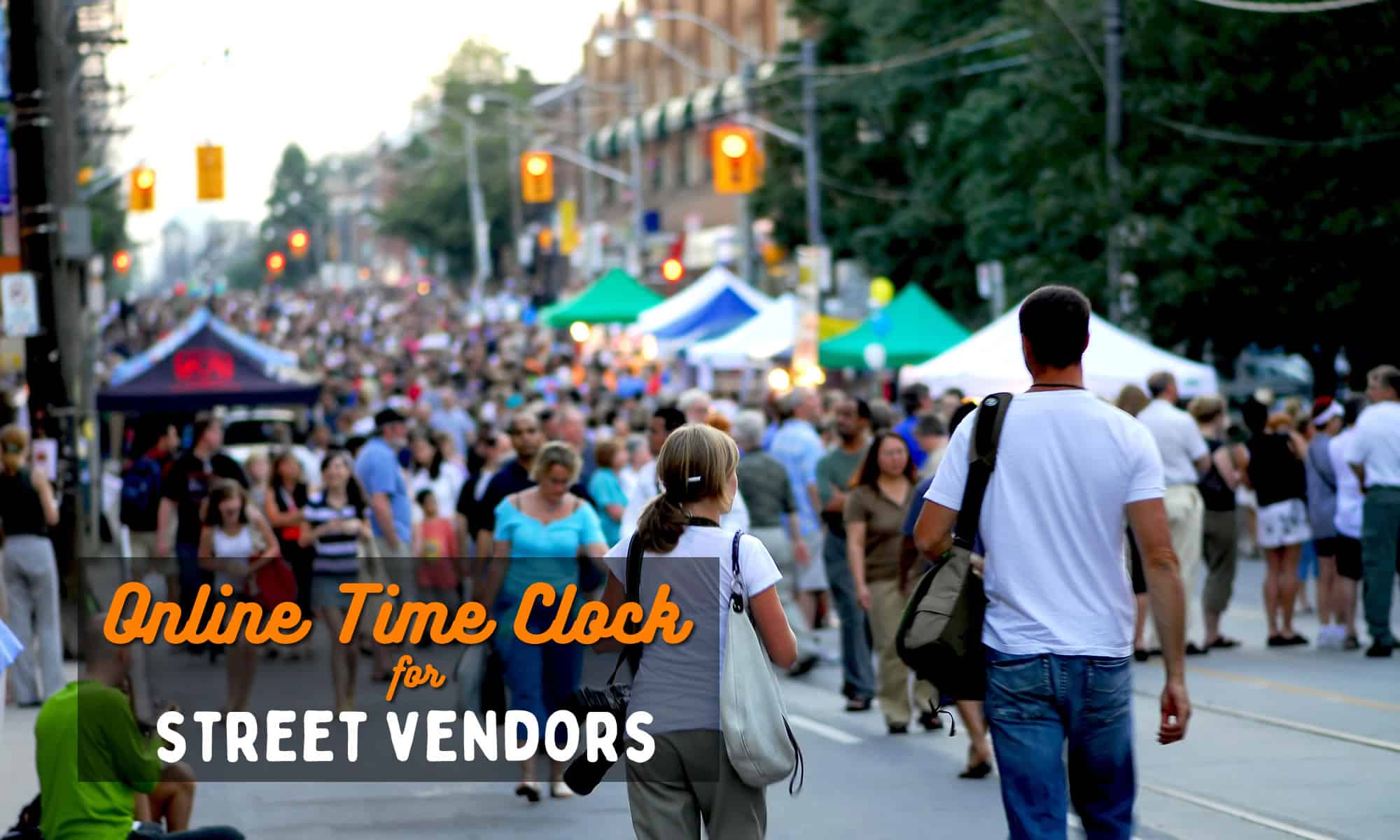 Running a food street vending cart or stand is a very different beast from running a traditional restaurant. While you get to save on overhead costs by not operating inside of a building, it becomes critical to use your time to juggle between hawking your food at passersby, preparing meals in a timely manner, and keeping up with any strategic goals you've set for yourself – since your street business's survival depends on your location, service, and ingenuity.
While juggling all of these responsibilities would normally be a challenge, time clock software can help by giving business owners the ability to track and streamline what they and their team members do throughout the day. As a street vendor, you may not have a permanent location for your business, but you can use time tracking software to create a home base of all the information you need to run your business effectively: from reminders and notifications to user-friendly features like geofencing, PTO Management, or payroll processing.
For most business owners, adopting a time clock system immediately makes most processes in their businesses easier. The hardest part is finding the software that works best for you. And that's exactly what we're going to help with today.
Below you'll find a list of our top 5 picks of employee scheduling software that we think would work great for street vendors (primarily food trucks, but other kinds of street vendors can also benefit from these options). Our hope in creating this list is that you'll be able to find one particular choice that you believe will optimize your business, based on its functions, ease of use, and user reviews.
Online Time Clock for Street Vendors Options
Kicking off our list of time clock software for street vendors, we have our very own Buddy Punch. While we weren't operating a mobile business when we began to develop this software, we were managing 20 employees and 3 different locations and realizing how important it was to bring in a digital solution to cut down on time theft, optimize our business, and increase our profitability.
After trying out a couple different time clock solutions, it began to look like there was no option that really fit what we needed. So, we decided to develop our own employee time clock.
One thing that was important to us was Buddy Punch being able to work for business owners across different industries, which is why we made sure to build in a variety of functions such as One Button Clock In, Job Codes, Drag & Drop Scheduling, Notifications, PTO Management, Automatic Breaks, Built-In Payroll Processing, Customizable Reports, and more.
Now let's explore each of these features mentioned to show how exactly they're useful for street vendors out at work.
Note: If you'd rather get right into Buddy Punch itself, you can start a free 14-day trial of the software by clicking here.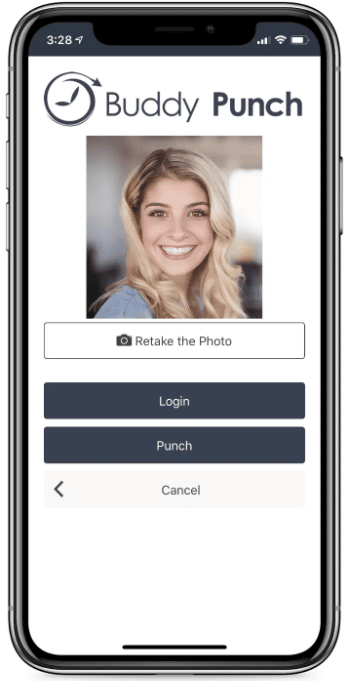 The first feature we want to make sure we highlight is Buddy Punch's one button punch in. For some business owners, this feature is going to be your beard and butter. With just a single click, your staff members can begin tracking their employee hours without having to deal with the hassle of learning software or navigating features.
We think that's important to highlight as we delve into Buddy Punch's other features. We never wanted to lose sight of keeping things as intuitive and easy to use as possible, which resulted in us creating a workforce management tool that can be deceptively simple yet effective depending on your management style.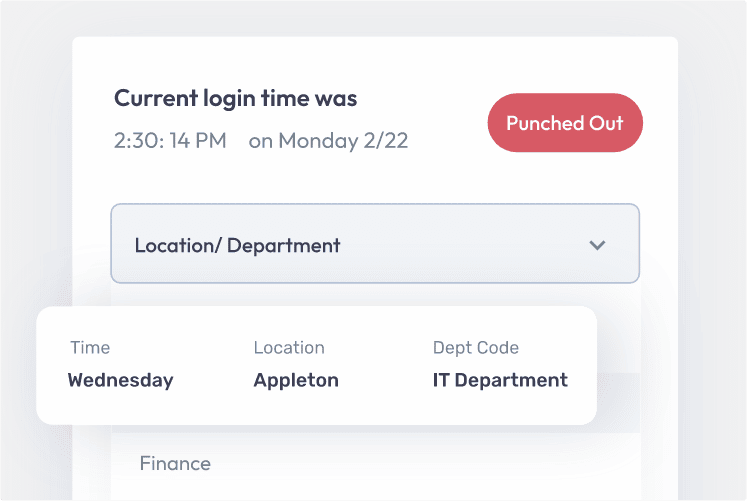 The Job Codes feature helps you get a greater degree of transparency when it comes to how you and your staff spend their time while on the clock. You can create a code for specific jobs (meal prep, supply checks, advertising, etc.) that employees will be able to clock in to and swap between while working. Then, when you go back to check timecards, you'll see a complete breakdown of how time was spent to get a better understanding of your labor costs.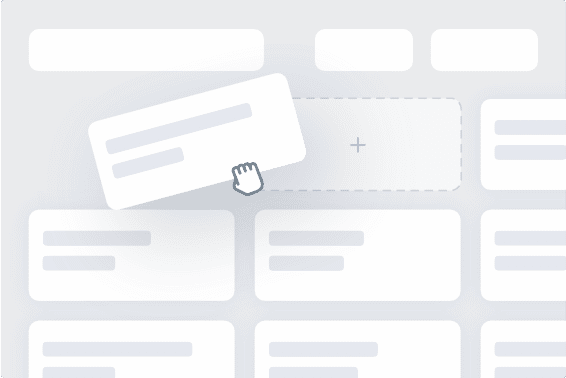 Buddy Punch makes staffing easy for any business owner. All you have to do to create a shift is click somewhere in Buddy Punch's interface. Then you can move it around until you're happy with the schedule. When you're happy with the schedule, you can publish it and all relevant employees will be automatically notified.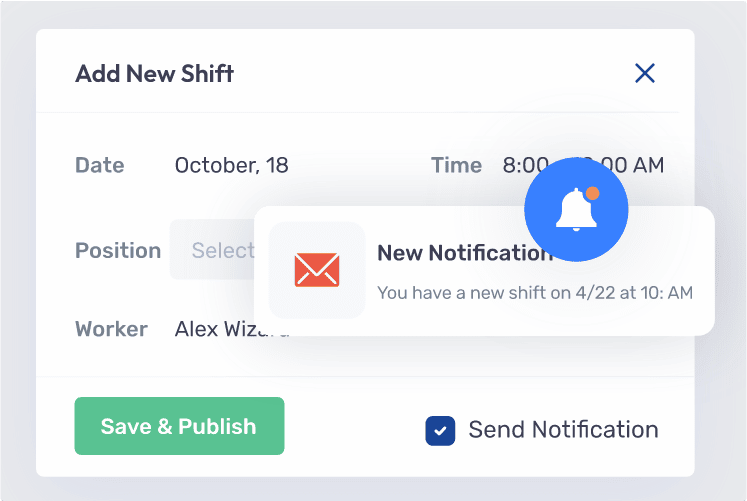 Buddy Punch has a built-in notification feature that triggers with other functions as well as with things employees and managers would want to stay apprised of (punch changes, time card approval status changes, PTO changes, etc.) Save time and focus more on work, while remaining secure in the knowledge that if something needs your attention, you'll be notified.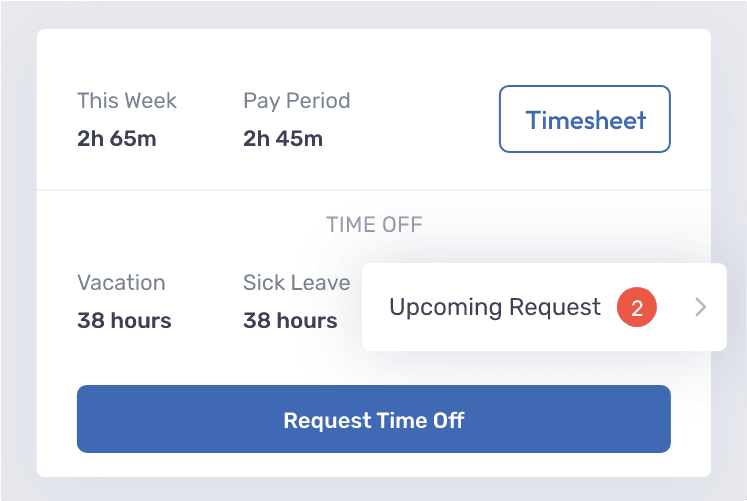 Buddy Punch revolutionizes how business owners can handle paid time off management. In addition to making it easy to handle the most common types of paid leave (Holiday, Sick, Vacation, etc.) Buddy Punch lets you create your own custom leave types at will.
But the real magic comes in when you make use of Buddy Punch's self-service approach to PTO. With this enabled, your street vendor staff will be automatically approved for their paid time off requests. This means you can focus entirely on your business without having to manage sick time.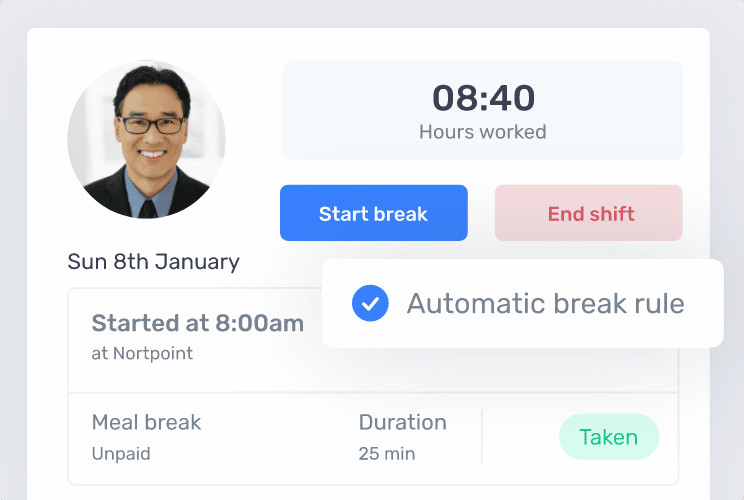 Buddy Punch's automatic breaks feature is perfect for ensuring that you don't lose track of employee hours even while your staff is distracted (by seeing to a sudden swarm of people on the streets, for example). Once configured, this feature will automatically deduct time from employee timecards based on the specifications you set.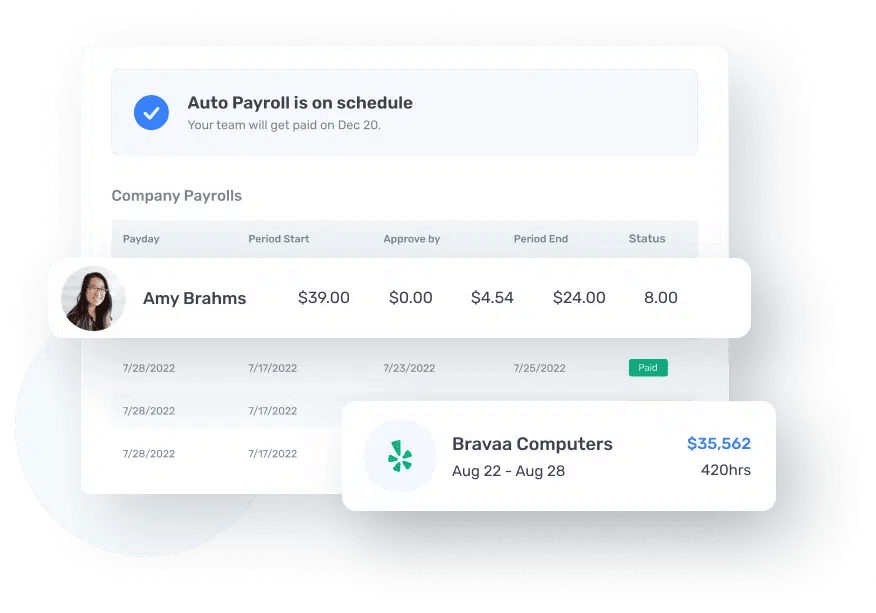 Buddy has a built-in payroll system that you can pay to add to any of Buddy Punch's plans, giving you access to a fully integrated system that enables you to manage your payroll from anywhere, get accurate data, and run payroll in just a few simple steps. You can learn a lot more about this system here – but it completely eliminates the need for business owners to rely on third party software to run payroll.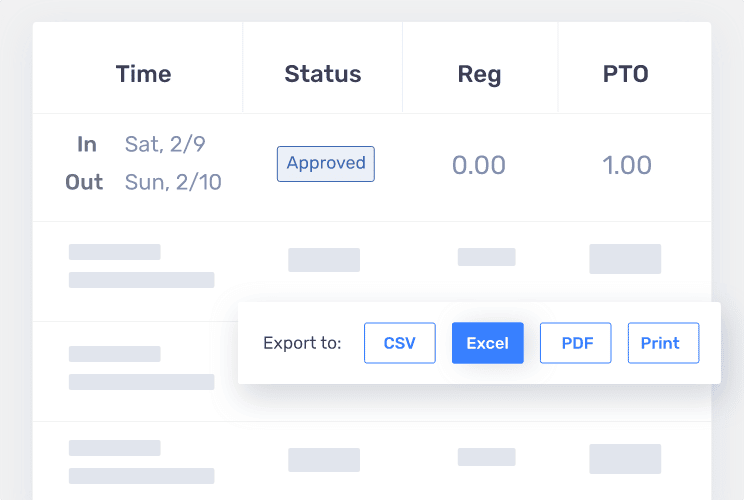 For street vendors that appreciate the importance of having data to refer back to (in order to make informed decisions about your business's operations) Buddy Punch's many customizable reports will serve you well. Some of Buddy Punch's reports include Payroll Exports, PTO Summaries, In/Out Activity, and more (click here to view the full range of reports you can generate). These reports can be exported as Excel CSVs or Adobe PDFs at will.

Buddy Punch Offers More to Street Vendors
So far, we've only highlighted a select few features that are included in Buddy Punch. There's still more that you can enable at will, such as:
There are also the out-of-app benefits to consider when you're using Buddy Punch:
Our Blog Section is consistently updated with new strategies for workforce management, software comparisons for specific functions, and guides to new labor laws with far-reaching implications for business owners.
Our Help Doc Center contains articles and videos on how to best utilize Buddy Punch to achieve your business goals.
Our Customer Support Desk puts you in contact with us via live chat to answer any questions you may have about our time management software.
Buddy Punch is designed to work on any device with an internet connection, including mobile devices (iOS or Android smartphones or tablets) and desktops (via app or a web-based connection). You can book a one-on-one personalized demo here.
Buddy Punch's Online Reviews
As of the writing date, Buddy Punch has 4.8 out of 5 stars and 730 reviews on Capterra.

Below, we'll list a few reviews that speak to Buddy Punch's impact as a workforce management tool. (Click here to explore the full list of reviews.)
"Best solution to time tracking for our hourly employees, and it keeps me updated when someone forgets to clock out. Also, it allows my employees to make changes if needed, which I can review and approve."

Click here to read the full review.
"The thing I like most about the software is the geographical location requirement. Every time you punch in/out it shows your employer your location. Making time clock fraud one less worry as a business owner and the employee more responsible about time maintenance because you cannot get paid if you are not physically at work."

Click here to read the full review.
"This was so user friendly and easy to navigate. It is very affordable and breaks the individuals hours down to a report that I could merge with our payroll provider. Also you can put in the job address so the employee has to be on-site to clock-in or out."

Click here to read the full review.
"Cannot say enough about their support. Even if the product was not as amazing as it is, I would highly recommend Buddy Punch due to the unbelievable support!"

Click here to read the full review.
As these users noted, Buddy Punch is user-friendly and comes with a helpful customer support team.

Try Buddy Punch for Free
If you feel that Buddy Punch might be the best time clock software for you as a street vendor, sign up for a free trial. You can also book a one-on-one demo, or view a pre-recorded demo video.
TimeCamp is a fairly popular employee scheduling software that comes with useful features such as:
TimeCamp has a total of 563 reviews on Capterra with an average of 4.7 out of 5 stars as of this post's writing.
"The benefits are many, both personally and at a business level, since as for me personally it helps me to carry out an accurate calculation of my time and in which I invest it, helping me to better organize my productive and business hours is very important that allows you to precisely calculate the time per task to know in how much time your team resolves each task and the response time that you can offer to a client."

(Click here to read the full review.)
Coast App is a newer time tracking app that comes with features such as:
As of this post's writing, Coast has 47 reviews and an average rating of 4.5/5 stars.
"The best thing about it was how simple it was to use, and how efficiently it got all the information out to all the employees. All of our business updates and scheduling information was in this app, and it was nice to have it all in one spot."

(Click here to read the full review.)
Some of its key features include:
At the time of writing, Timely has a total of 208 reviews on Capterra with an average of 4.7 out of 5 stars.
"Using Timely has allowed us to better visualize our business as a whole, from a high-level project and scheduling perspective down to reporting and identifying the most profitable / desired type of work to pursue in business development."

Click here to read the full review.
Sling is a high quality time tracker to use regardless of if your team is onsite or remote working. Features include:
As of this post's writing, Sling has 4.6 out of 5 possible stars, with 115 reviews (see here on Capterra).
"Sling is excellent! I have been using it for several years and it's getting better every year. I highly recommend it. It's allows real time scheduling for team members as well as time off requests, shift notifications and several more options."

(See the full review here.)
Choosing The Best Online Time Clock for Street Vendors
Though we've managed to help narrow down the dozens of options out there to just a few select ones, you'll still have to do some honing to figure out which one will fit your business best. In our opinion, taking a close look at the features can help speed up this process.
For example, if you have multiple street stands to manage, you might like that Sling has an option for multiple locations built in. If you want to make use of in-app messaging, you might find yourself gravitating towards Coast.
Otherwise, if all you're looking for is an effective time management tool that has powerful features you can enable or disable at will, an easy to use design, and a helpful customer support team, then you really can't go wrong with Buddy Punch.
Try Buddy Punch for Free
If you feel that Buddy Punch could be the right fit for your business, sign up for a 14-day free trial. You can also book a one-on-one demo, or view a pre-recorded demo video.

You May Also Like…