Best 6 Online Time Clock for Sporting Goods Stores (In-Depth Post)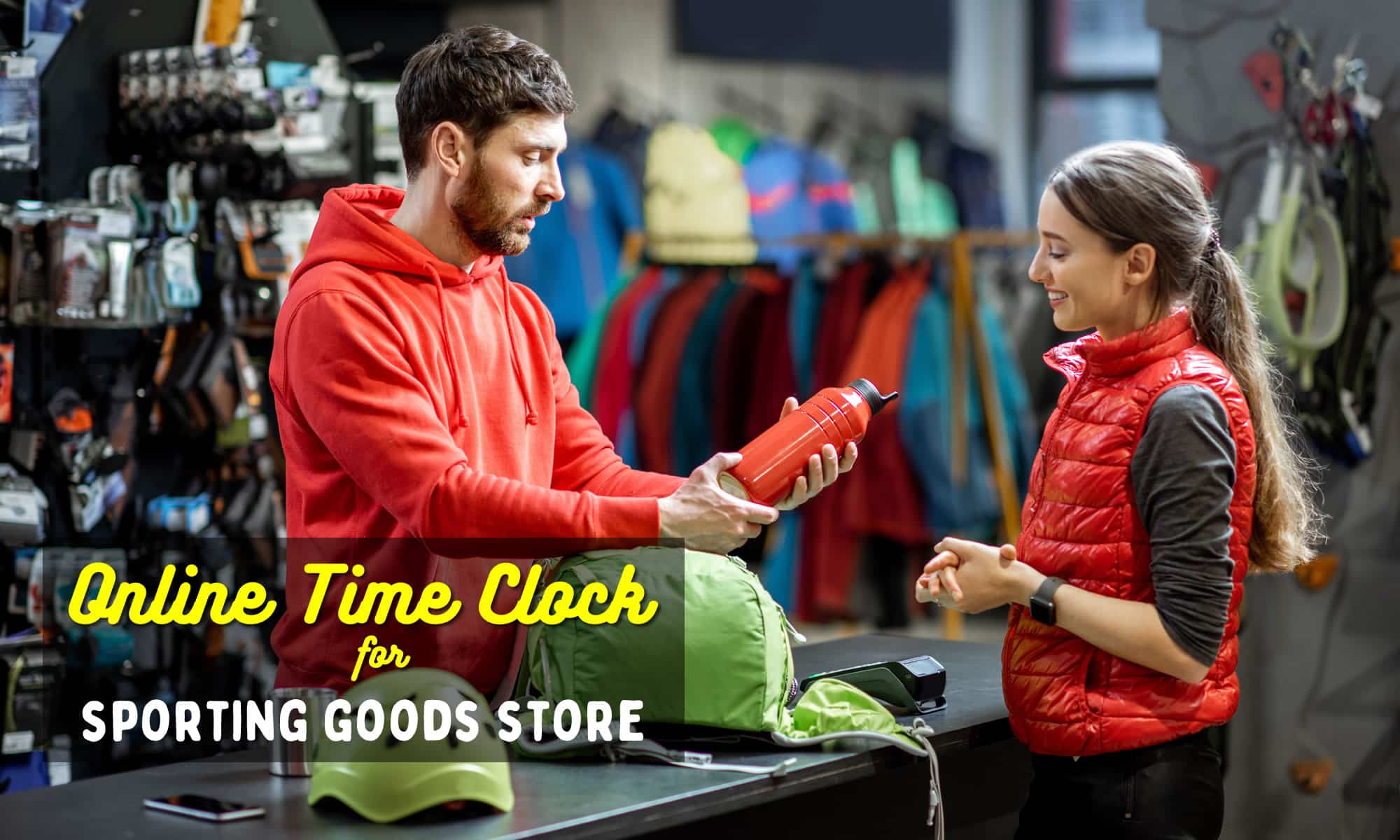 Working at a sporting goods store can be fairly demanding–whether you're working the cash register, checking stock and attending to patrons, or making sure you're knowledgeable about fitness, hunting, and camping equipment. If you're on the management side of things, you should be aware that how your employees handle their time is going to be tied directly with your profitability. If you want to ensure they're on top of their tasks and working efficiently, one of the simplest ways to achieve this is to invest in a time clock system.
That said, finding an employee time clock is no simple task. There are a lot of tools out there, and many of them are so caught up in outdoing manual timesheets that they can lose the plot, creating something overly complicated and difficult to use rather than something sleek and efficient. In this post, we're going to be outlining our top 6 picks of digital time clocks for sporting goods stores, based on a mix of their user reviews, functions offered, and ease of use.
Online Time Clocks for Sporting Goods Store Options
Kicking off our list of time clocks for sporting goods stores, we have our very own buddy punch. When we first started looking at adopting time clock software (back in 2013) we wanted to replace our manual punch card system with something more heavy duty. Specifically, we had three aspects of workforce management that we wanted a digital tool to address:
Employee Accountability. We wanted to be able to ensure that our team members were completing their work to the best of their ability while on the clock, ideally without having to look over their shoulders to guarantee it. Anything that could remind and keep our team members on task was fine with us.
Design Simplicity. At the same time, we didn't want to struggle with a tool that was overloaded with too many features. Sure, address buddy punching with anti-time theft features. But don't add 4 different time recorders with different options for us to have to figure out.
Streamlined Payroll. This one may have been a bit personal, but after having to parse through data at the end of every pay period, we were fed up with how time consuming the process was. If we were going to turn to time tracking software, we absolutely wanted to use something that would streamline the payroll process for us.
As for why we didn't turn to physical time trackers (Acroprint's Biometric Time Clock, Amano's Time recorder, Lathem, tru-align, etc.) – we also wanted a solution that would work on our team members' own devices. Unfortunately, we didn't find a program that fit our needs. Which is why we turned to developing our own.
Fast forward to today, with Buddy Punch providing store owners with features such as Job Codes, Managers Delegation, Drag & Drop Scheduling, Shift Trades & Covers, Notifications, Overtime Calculations, PTO Management, Customizable Reports, and Built-In Payroll.
Next, let's dive into each of these features to show how they'd be useful for store owners.
Note: If you'd rather skip the explanation and get closer to check out, you can try Buddy Punch for free by starting a 14-day trial here.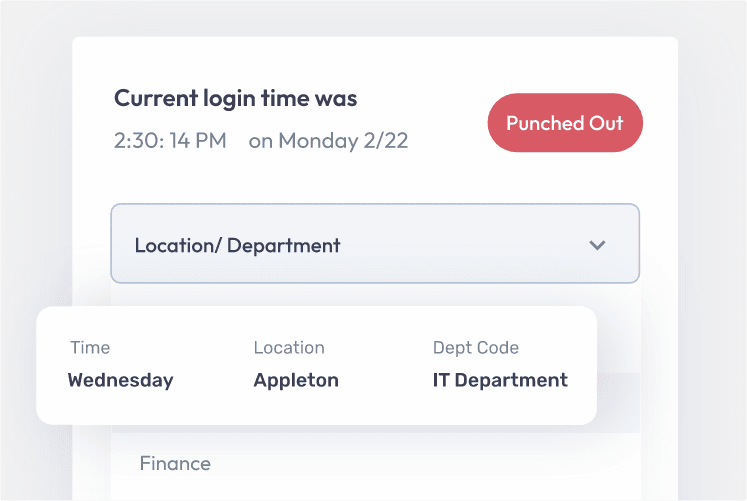 The Job Codes feature allows you to get a greater degree of transparency for what happens in your store. With this, you can create a custom code for various tasks (checking stock, maintaining product levels on the store floor, organizing displays, etc.) and your staff members will be able to clock into each of them as they work. They can easily swap between these codes throughout their shift, and when you check their timecards you'll get a complete rundown of what they were doing.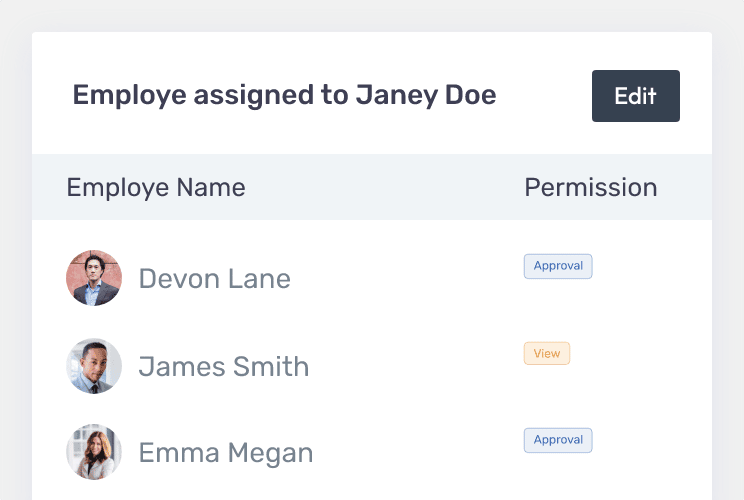 The Managers Delegations feature allows you to promote an employee to manager status in Buddy Punch (regardless of if you actually mean to upgrade their position outside of the app as well). Once they're given manager status, they'll have either "View" or "Approval" permission over the employees you assign to them. With View permissions, they'll be able to see what information is on the timecards of the employees assigned to them. With Approval permissions, they'll be able to edit them as well.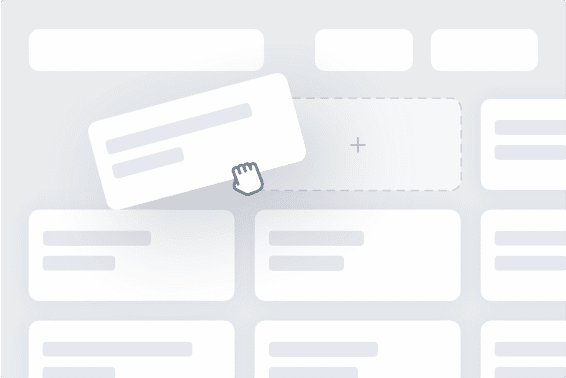 Drag & Drop Scheduling lets you streamline your shift management. You can create shifts by clicking on an empty cell in Buddy Punch, then drag and drop that shift as needed until you have your entire schedule built. Then, once satisfied, you can publish that schedule, which will send an automatic notification to all relevant employees.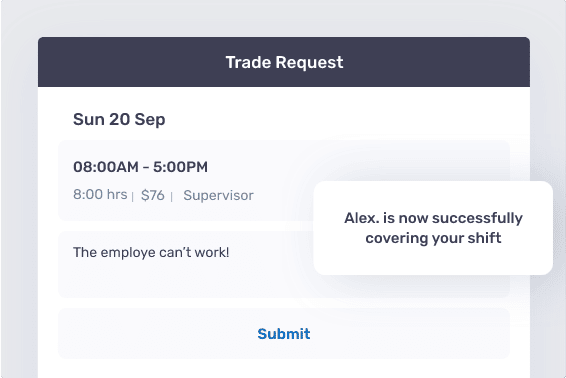 The shift trades feature allows employees, managers, and administrators to initiate a shift trade with another employee. Meanwhile, the covers feature lets your team members offer to cover fro an employee that's no longer able to work. These features take schedule management out of your hands, and give employees a chance to step up and make your job a little easier.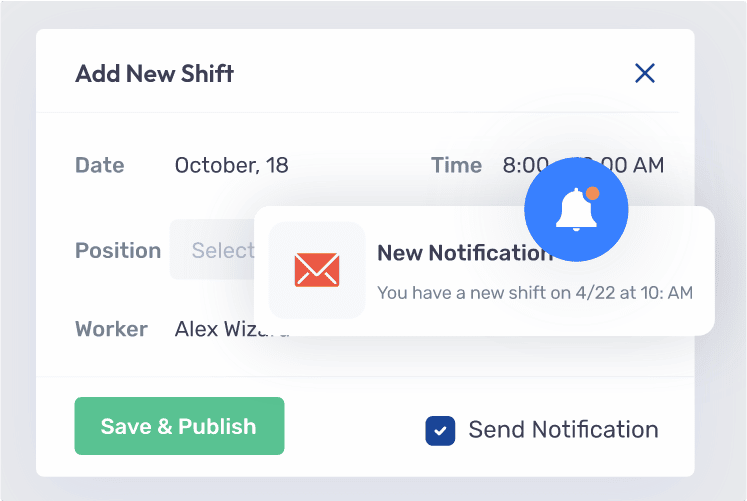 The Notifications feature has a roundabout impact on your workforce's productivity. With both administrators and team members being notified of things such as punch change emails, time card approval status changes, PTO, approaching overtime, and more – your team will know instinctively that if they aren't being notified, things are running well and they can focus on work.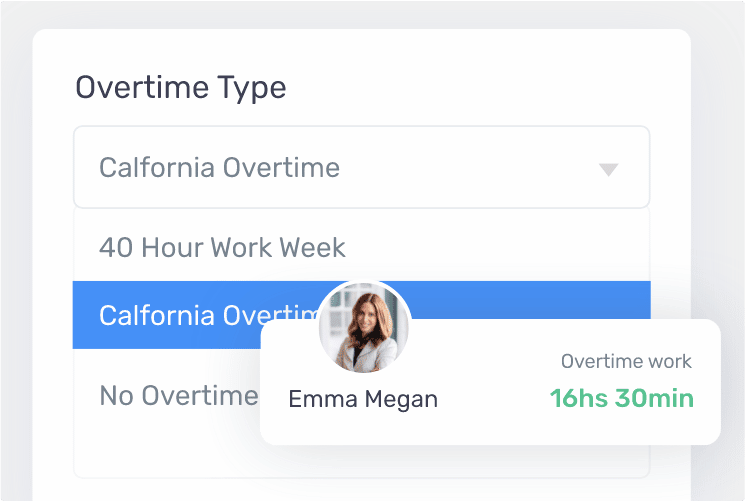 The Overtime Calculations feature lets you overhaul how overtime is calculated on a per-employee basis. Buddy Punch has over a dozen different overtime types built into the software to begin with, which is more than enough to handle regular, overtime, and double overtime payments in most scenarios. However, if you ever need another overtime type added for your specific tracking needs, just let us know and we'll be sure to add it.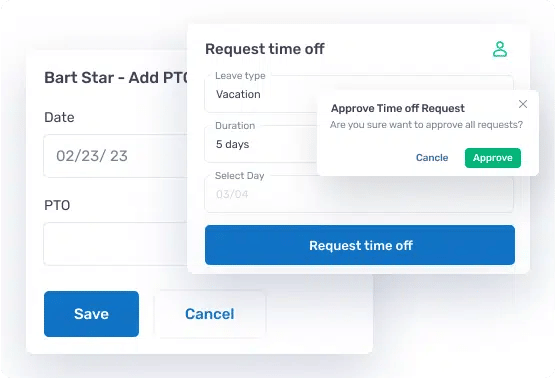 For many sporting goods store owners, handling paid time off can be critical for ensuring optimal performance. In addition to having many of the most common PTO types (Sick, Vacation, Holiday, etc.) Buddy Punch lets you create a custom type of PTO at will. But it gets even better – you can establish a self-service approach to PTO for your employees. If enabled, your employees will be automatically approved for any time off they request, rather than requiring your oversight.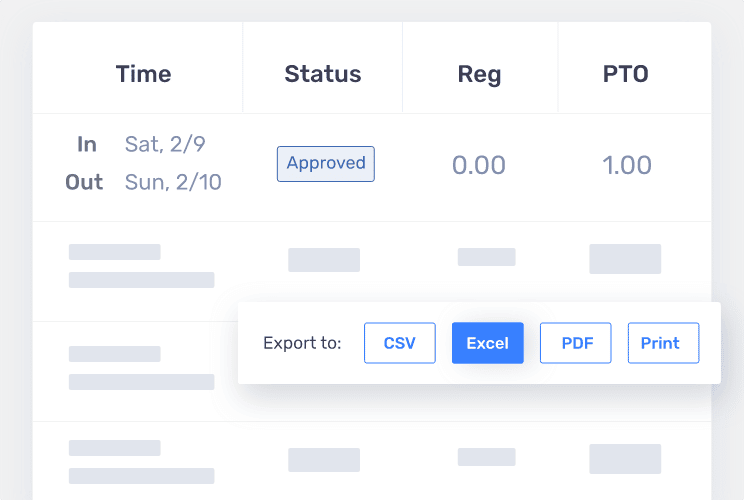 Buddy Punch gives shop owners several different options when it comes to generating reports that provide insights into the data that keeps your company running. Parsing through these stats can be an important step in making informed decisions for your business.
Some of the reports you can generate with Buddy Punch include the Payroll Export, Hours Summary, Daily Hours Report, and more. All of these can be generated as Excel CSVs or Adobe PDFs, depending on your preferences.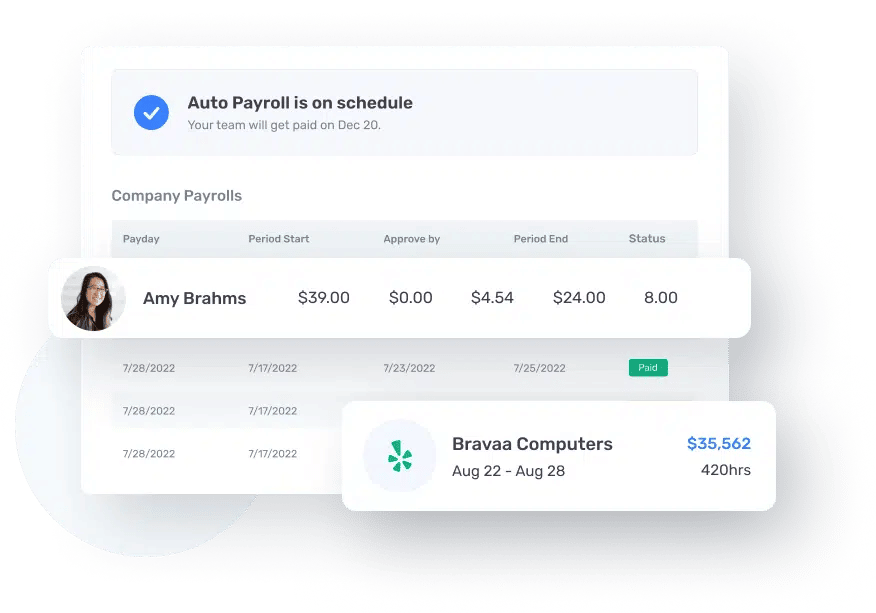 Buddy Punch comes with a built-in payroll system that will replace any other software you use to handle payments. This feature is available as an add-on with any of Buddy Punch's paid plans, and comes with Unlimited Payroll Runs, Integrated Timesheets, Printable Checks, Employee Self-onboarding, and more. Click here to read the full feature list to understand the power of what you'd be paying for.

Buddy Punch Offers More to Sporting Goods Store Owners
While we've touched on some of Buddy Punch's more popular features, there's still more to consider with this software, such as:
Our Blog Section is consistently updated with new articles and strategies on workforce management, our Help Doc Center has articles and videos that guide you on using Buddy Punch, and our Customer Support Desk will put you in direct contact with our team to answer any questions.
Buddy Punch works on any device with an internet or wi-fi connection, including mobile devices (iOS and Android), Tablets, and Desktop. You can book a one-on-one personalized demo by clicking here.
Buddy Punch's Online Reviews
As of this post's writing date, Buddy Punch has 4.8 out of 5 stars and 737 reviews on Capterra.

Below, we'll list just a few reviews that speak to Buddy Punch's ease of use and great customer support service. (Click here to explore the full list of reviews.)
"Its very easy for me to go in and add or fix employees time. I also like that i can turn the gps tracker on and off. I like the ability to track where employees are Because prior to this app we had an employee who was being dishonest about where they were and it cost is money when it came to billing customer."

Click here to read the full review.
"The most efficient and easy software to use. Using Buddy Punch has made managing time more effectively, I am able to approve hours when employees miss punch in time and see all employees login time with accurate location."

Click here to read the full review.
"BP has been extremely accessible for customer service and have been open to suggestions for improvements/additional services. They have steadily grown over the last several years, offering more and more helpful services and integration with other programs. BP was also extremely accommodating during Covid shutdowns, allowing us to freeze our account in good faith that we would pick up where we left off as soon as we were able."

Click here to read the full review.
"I love how easy it is to access help on any aspect of using the software. You can do their chat and they respond almost immediately. They will even help fix anything from their end if you need the help. I love the facial recognition feature and other features that are offered to ensure that your staff is on the job site in order to sign in."

Click here to read the full review.
As these reviewers noted, Buddy Punch is easy to use and comes with responsive and helpful customer support.
Try Buddy Punch for Free
If you feel that Buddy Punch might be the right fit for your sporting goods store, sign up for a 14-day free trial. You can also book a one-on-one demo, or view a pre-recorded demo video.
Findmyshift is an employee scheduling software that simplifies workforce management with features such as:
As of this post's writing, Findmyshift has a rating of 4.6 out of 5 stars, with 745 total reviews.
"Initial set-up was easy and the instructions to do so clear. The rosters can be set to cover a wide range of duty shifts, daily and weekly. The roster template set-up was simple and it is extremely easy to transfer to the Overview for use. Changes to the roster for holidays, rostered time off, sick leave etc. is very simple and can be added directly into the Overview."

(Click here to read the full review).
Connecteam is designed to be an all-in-one solution for workforce management with features such as:
As of this post's writing date, Connecteam has 4.8 out of 5 stars and 204 reviews on Capterra.
"The time clock and messaging features attracted me and then there are so many other bonus features that adopting Connecteam was a very easy decision. I love the idea that training is now a lot easier remotely. I love the task management. I absolutely LOVE the workflows – solved a big problem for us."

Click here to read the full review.
When I Work is a popular time tracking software with features including (but not limited to):
When I Work has a total of 966 reviews on Capterra with an average of 4.5 out of 5 stars (at the time of writing).
"No longer do we have to hear, "I didn't know?" or "Who was originally scheduled?" because there's a ledger! Gone are the long, tedious hours of making sure the schedule is correct, every month, due to alternating work sites and schedules. Multi-site employees are never double-booked at different work sites, which is a game changer."

Click here to read the full review.
Hubstaff is a time tracker with a variety of useful features:
As of this post's writing date, Hubstaff has 4.6 out of 5 stars and 1291 reviews on Capterra.
"Hubstaff made it easy to manage our decentralized and remote team across timezones and projects, by centralizing our time tracking and project tracking into one place."

Click here to read the full review.
Paymo is a particularly versatile time tracking app with features including:
At the time of writing, Paymo has a total of 424 reviews on Capterra with an average of 4.7 out of 5 stars.
"It is important to note that Paymo isn't idle in enhancing its software. Not only that, but new features are thoughtful and integrated seamlessly with the tool. I appreciate this because I have used other software that seem to have their priorities mixed up when releasing enhancements; adding things that don't move the needle ahead of things that do."

Click here to read the full review.
Choosing The Best Online Time Clock for Sporting Goods Stores
Even though we've managed to narrow down the total options you'd normally have to sort through to find a time tracking app, you're still going to have to choose which one is ultimately going to serve you best. While that could involve a lengthy trial-and-error testing period – we have a suggestion that should make it much more expedient: taking a close look at the features offered.
For example, if you're a fan of Kanban boards as a style of organization, you'll love that Paymo has them built in. If you want in-app messaging, you might like When I Work.
Otherwise, if all you're looking for is a comprehensive time tracking app with a wide range of features, an intuitive design, and a helpful & responsive customer support team, then you really can't go wrong with Buddy Punch.
Try Buddy Punch for Free
If you feel that Buddy Punch could be the right fit for your sporting goods store, sign up for a 14-day free trial. You can also book a one-on-one demo, or view a pre-recorded demo video.

You May Also Like…