Top 5 Options for Online Time Clock for Paint Shop (Comparison Post)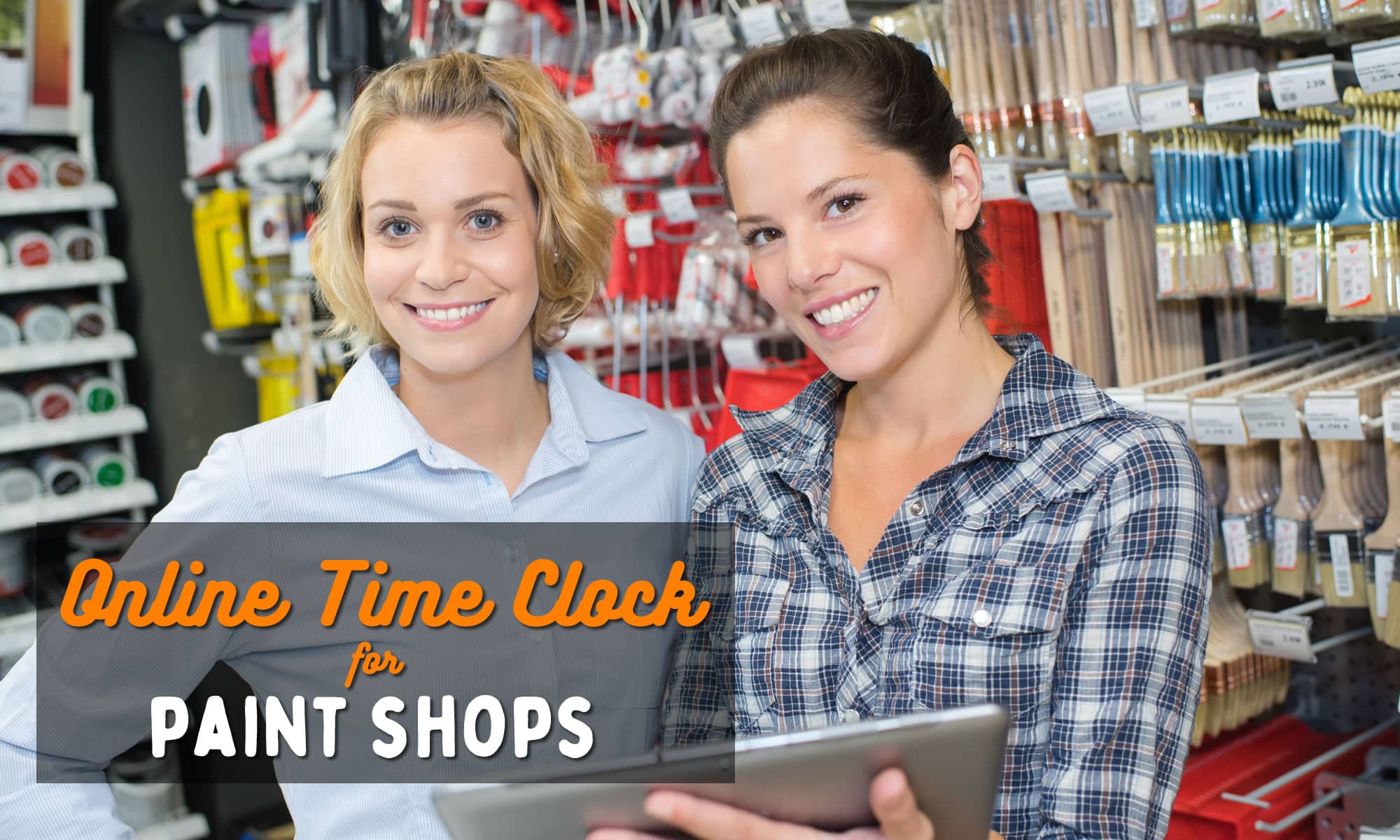 When most retail businesses are worried about their profitability, they start to look at their stocking and materials to see if they can make changes to increase income. In reality, the best place a business can focus on is with their existing staff. Making sure your team members are making the most of their time on the clock and being efficient with how they use available resources will impact all aspects of your paint shop, such as shelving, backstock, and customer service.
The easiest way to start holding your employees more accountable for their time on the clock is to use a time tracking system. However, since not all time clock systems are effective, we've created a list of the top 5 time tracking software for use in a paint shop. This list was curated based on features offered, customer reviews, and ease-of-use. Hopefully, by the end of this post you'll have figured out which time clock software will work best for your paint business.
Online Time Clocks for Paint Shop Options
At the top of our list of paint store time clock solutions we have our very own Buddy Punch. We first turned to using a time clock when we realized that our manual methods of managing employee timesheets just weren't cutting it. At that time, we were managing 20 employees at 3 locations, and we wanted to focus on reducing labor costs and optimizing profitability. It simply didn't make sense to try and achieve this while manually having employees clock in and out, or taking hours every week to comb through data for payroll.
We looked into several different types of time clocks (biometric time clocks, physical time clocks such as Lathem, etc.) before settling on digital time clocks due to their ease of use and cheap pricing. But then we hit a roadblock – none of the tools we looked at seemed to fit our needs. So, we decided to develop our own.
Fast forward to today, where Buddy Punch empowers business owners to track employees through features such as GPS Location Tracking, Job Costing, Drag & Drop Scheduling, Paid Time Off (PTO) Management, Notifications, Manager Delegation, Payroll Integrations and more.
Next, we're going to dive into each of these features to help expand on what exactly makes them useful functions to have while running a paint or home decor shop.
Note: If you'd rather get your hands dirty with Buddy Punch yourself, you can make use of our free 14-day trial period by clicking here.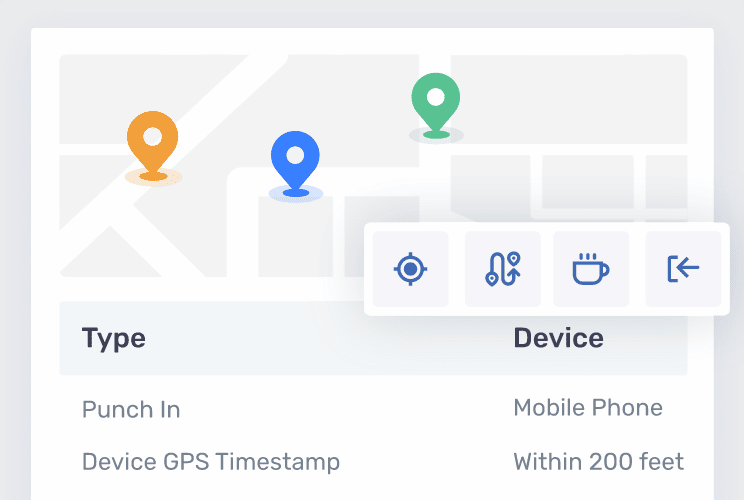 The GPS Location tracking feature on Buddy Punch is great if you have your employees out making deliveries for paint, or if you've gone the extra mile and hired team members capable of complete paint jobs in scenarios. With this, whenever your employees clock in, their location is marked on an interactive map.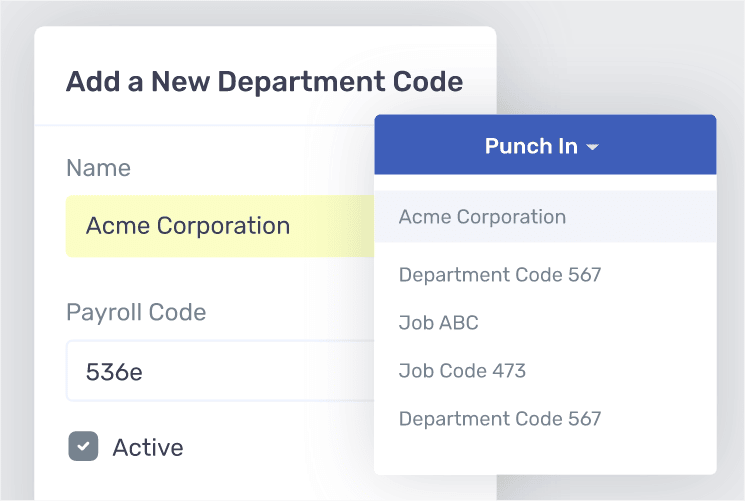 The Job Costing feature makes it easy to get a greater degree of transparency when it comes to what's costing your business the most money, and which tasks are most profitable. With this, you can see how much time your paint shop employees are spending on each task (stocking, shelving, customer service, etc.) on their time cards.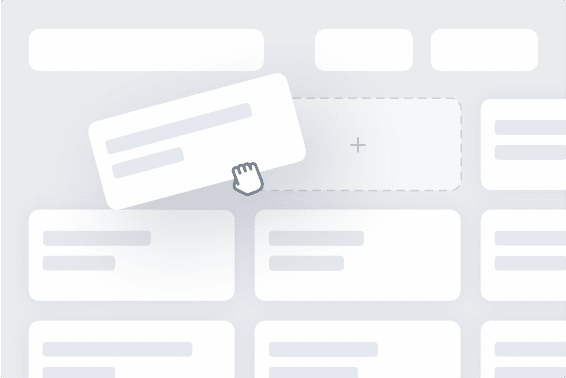 With Buddy Punch, you can easily create a schedule for your paint shop employees. Simply click on an empty cell in Buddy Punch's UI to create a shift, then drag and drop it as needed. If you want to edit the shift, simply click on it. Then, when you're satisfied, you can publish your shifts and all scheduled employees will receive a notification.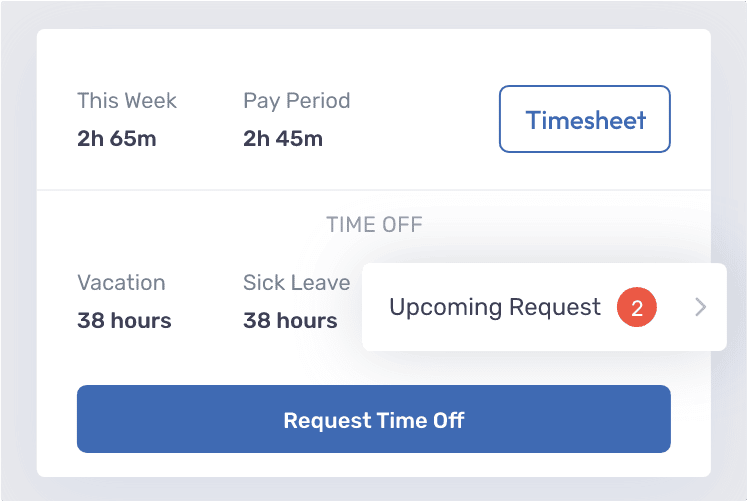 Buddy Punch's PTO Management makes it much easier to keep track of employee leave. Beyond the most common types of Paid time off being built into the system, you can also create your own custom types at will. But it also gets better – with Buddy Punch allowing you to use a "self-service" approach to PTO. With this enabled, you no longer have to manually approve or deny PTO requests. They'll be automatically approved once submitted, which frees up your time to focus on other aspects of your business.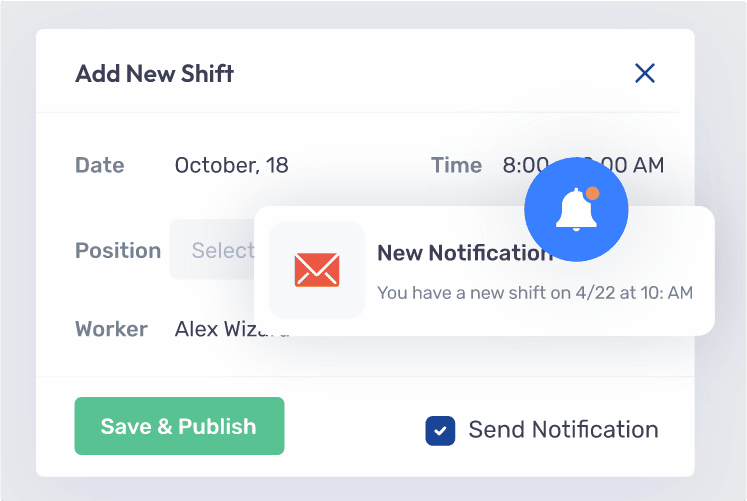 Buddy Punch offers several built-in notifications that make it easy for both administrators and team members to stay in the know, whether they're onsite or offsite. For example, Buddy Punch will send an alert for Punch change emails, time card approval status changes, PTO changes, alerts when approaching overtime, and more (click here to view the list of Buddy Punch's notifications and the conditions for sending them).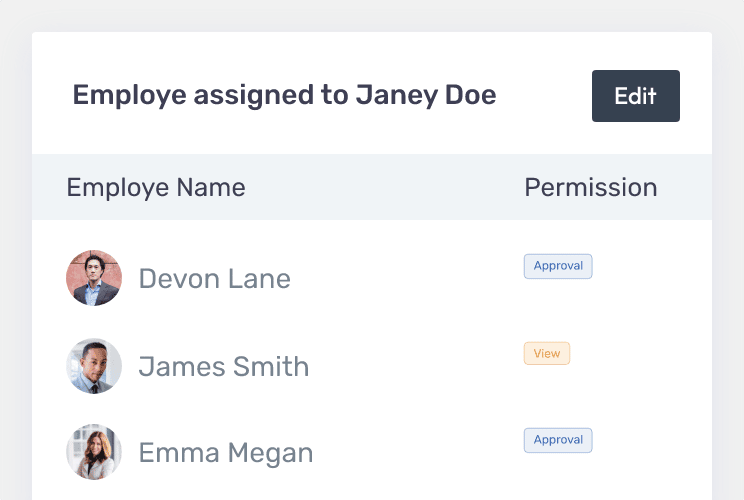 Have a standout employee among your staff? Consider promoting them to a Manager in Buddy Punch's system. The Managers feature allows you to grant an existing employee "manager" status, which gives them the ability to view or edit their assigned employee's timecards. This level of delegation makes it much easier for you to handle other aspects of your business, stress-free.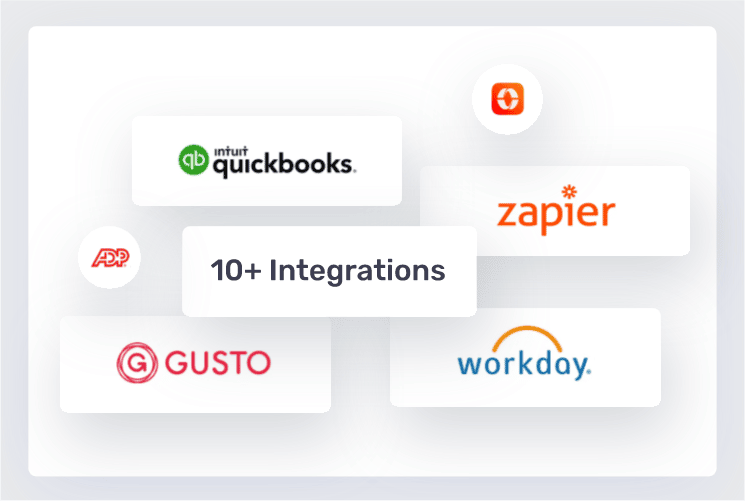 Buddy Punch also makes dealing with each pay period much less painful by integrating directly with some of the most popular and powerful payroll software options on the market. Tools like QuickBooks, Zapier, ADP and more are able to pull from Buddy Punch directly, making it easier for you to handle invoicing, billing, and payment. Click here to view the full list of Buddy Punch's integrations.

Buddy Punch Brings More to Paint Shop Owners
We've only touched on a few of Buddy Punch's features. Consider other functions you could use, such as:
There's also additional out-of-app benefits to consider:
Buddy Punch works on any device with an internet connection (including Android and iOS mobile devices). You can book a one-on-one personalized demo here.
Buddy Punch's Online Reviews
Buddy Punch has 4.8 out of 5 stars and 723 reviews on Capterra (as of this post's writing).

Below, we'll list just a few reviews that speak to Buddy Punch's benefits from the perspective of its users. (Click here to explore the full list of reviews.)
"The Customer Support team is super responsive, thorough, and effective. Their support software allows for much quicker response times than you could get on the phone. Their team is knowledgeable about my organization and the way that we use the platform – I have received many helpful suggestions to how we can best leverage the BuddyPunch platform in our sometimes complicated organizational structure"

Click here to read the full review.
"This was so user friendly and easy to navigate. It is very affordable and breaks the individuals hours down to a report that I could merge with our payroll provider. Also you can put in the job address so the employee has to be on-site to clock-in or out."

Click here to read the full review.
"Buddy Punch is easy to use and easy to figure out. Customer service is responsive. The few times I've needed help (very rare) they were super responsive and made sure my problem was completely solved. Staff loves the mobile app. It makes punching in/out easy so staff can punch in as they enter the building because inevitably they will be waylaid with questions before they even get to their computer."

Click here to read the full review.
"Very inclusive of everything admin needs to address different scenarios "in the field". Mutiple customer reps were available via "Chat" to help with set up and answer questions. Rep was very knowledgeable and helped me with every single question and scenario I had trouble with. Now I am familiar with the site and can easily use all its functions. Using Buddy Punch has been fabulous thus far."

Click here to read the full review.
As these reviewers noted, Buddy Punch is easy to use and comes with a helpful customer support team.

Try Buddy Punch for Free
If you feel that Buddy Punch might be the right fit for your paint shop, sign up for a free trial. You can also book a one-on-one demo, or view a pre-recorded demo video.
When I Work is an employee shift scheduling and monitoring software that comes with features such as:
As of this post's writing date, When I Work has 4.5 out of 5 stars and 962 reviews on Capterra.
"View your teams across one or more projects or job sites and distribute resources across them all as needed. It offers program-like management of projects and does not restrict you to individual projects, which can become cumbersome when re-allocating time of one team member across two or more projects. When I Work is a great tool for planning, or simply use it in addition to your project management application. "

Click here to read the full review.
Coast is a popular time tracking software with features including (but not limited to):
As of this post's writing, Coast has a rating of 4.5 out of 5 stars, with 46 reviews.
"We are able to connect our whole team in multiple warehouses and keep all our project/tasks in a space that everyone has access to. This has changed how we work as a company."

(Click here to read the full review.)
Hubstaff offers a wide variety of functions including:
As of this post's writing date, Hubstaff has 4.6 out of 5 stars and 1286 reviews on Capterra.
"I recently started a new position at my job that requires taking note of how much time we spend doing each task. I was looking for an easy way to do that and this software was recommended to me by a friend. After trying it out I am happy to say I really love this product. It makes keeping track of time spent on each task super easy and overall it's really user friendly. I use this daily to track my time."

Click here to read the full review.
Insightful (formerly known as Workpuls) comes with features including:
At the time of this post's writing, Insightful has a total of 71 reviews on Capterra (see here), with an average of 4.7 out of 5 stars.
"The best thing about this software is that it's extremely easy to use. Just 1 click setup. Neat and clean dashboard and gives all the required tools which are essential. We use it to track our employee's check-in, checkout, time tracking, project tracking, idle time and productive time."

Click here to read the full review.
Finding The Best Online Time Clock for Your Paint Shop
Even though we've managed to narrow down the many time clock software options to some of the most effective ones for paint shops, you'll still have to make your choice of which one will work best for you. Luckily, taking a close look at the features offered can help narrow them down.
For example, if you want to use in-app team messaging to stay in touch with your team, you might like When I Work. If you want to be able to take screenshots of what your employees are doing on their side, maybe Insightful will be right for you.
Otherwise, if what you're looking for is a tool that's simple and easy to use but still includes powerful features and is accompanied by a helpful customer support team, you really can't go wrong with Buddy Punch.
Try Buddy Punch Free (up to 14 Days)
If you feel that Buddy Punch could work for your paint shop, sign up for our free trial. You can also book a one-on-one demo, or view a pre-recorded demo video.

You May Also Like…