Best 5: Online Time Clock for Music Shop Options (2023 Comparison)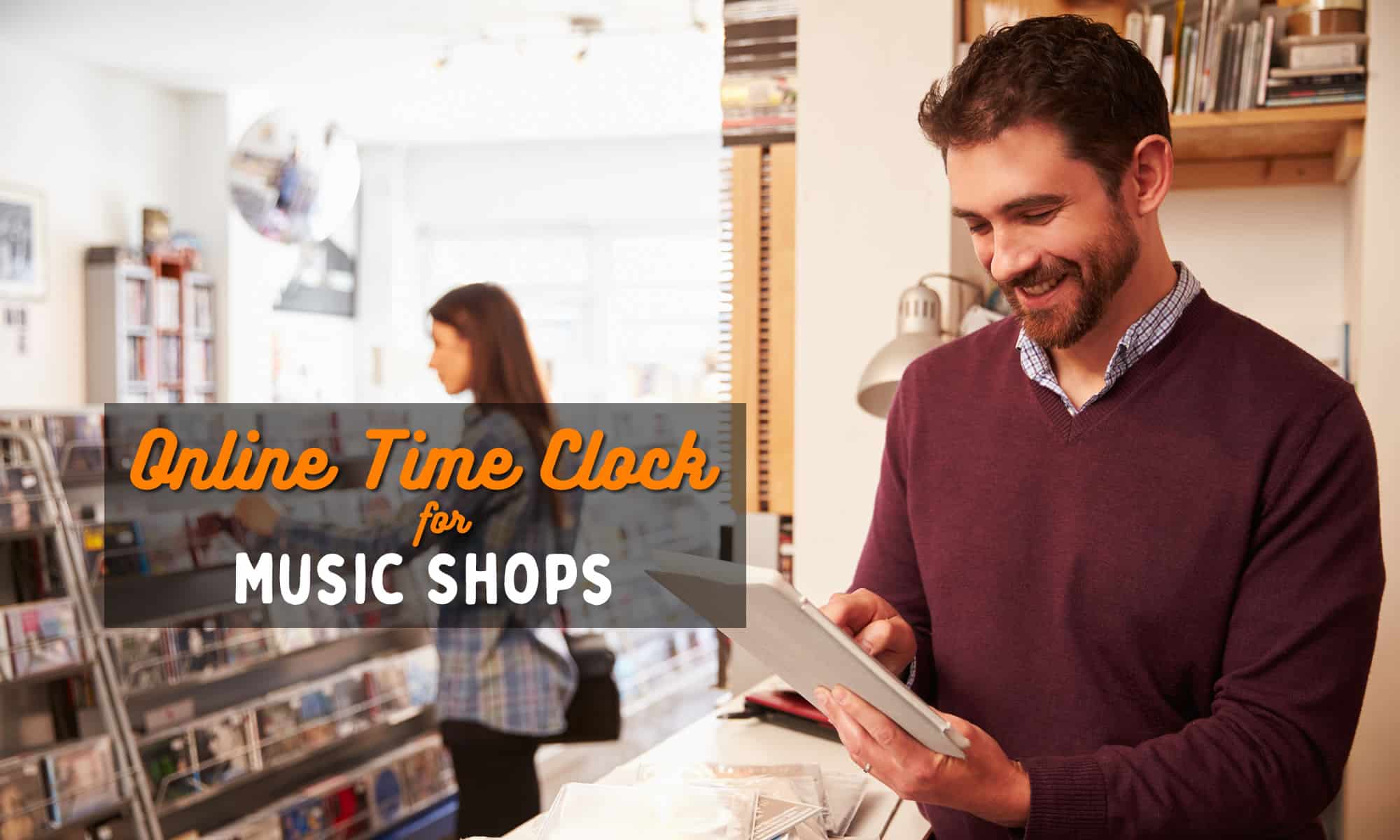 Running a music shop requires employees that can be as passionate about their work as your customers are about their music and instruments. You might be able to survive without optimizing your business, but a savvy music store will benefit from investing time into researching their stocks, helping prospective customers to the best of their ability, and finding community engagement opportunities or local music events to get the word out about their store.
Finding employees that can juggle all of these tasks requires more than just luck. It requires an accurate time clock software that can help employees work through all these jobs in an effective manner. That said, there's a potential downside – choosing the "wrong" time clock will only hurt your team's productivity. The goal is for your employees to be able to focus on tasks, not constantly glance at the wall clock or fiddle around with a productivity app to make sure the metrics are accurate.
In this post, we're going to list out our 5 favorite picks of timesheet software to manage a music store, based on their functions, reviews, and ease of use. Hopefully by the end of this post, you'll be able to find a time clock that works for your business.
Online Time Clock for Music Shop Options
When we first sat down to design Buddy Punch, we knew there were specific attributes we wanted to focus on that would make this a useful software for any business owner to use. Those three tenets were:
Employee Accountability. We didn't want to waste any time designing features that didn't ensure that employees would make the most of their time on the clock. With features such as Job Codes, Managers Delegation, and Duration Entry, we stopped just short of building an alarm clock or cuckoo clock that plays a chime whenever your team members get distracted.
Design Simplicity. Another aspect of a good time clock is being as easy as possible for your employees to make use of. With features such as Notifications, Punch Rounding, and One-Button Clock In, making use of Buddy Punch is simple and easy for employees to get a handle on.
Payroll Streamlining. Lastly, we wanted to ensure that handling data at the end of each pay period was made less of a hassle, which we achieved through features such as OT Calculations, Payroll Integrations, and Customizable Reports.
Now let's dive further into each of these features to make it clear how they can help manage time in music stores.
Note: If you're a busy authorized dealer and would rather try out Buddy Punch in your store yourself, you can start a 14-day trial by clicking here.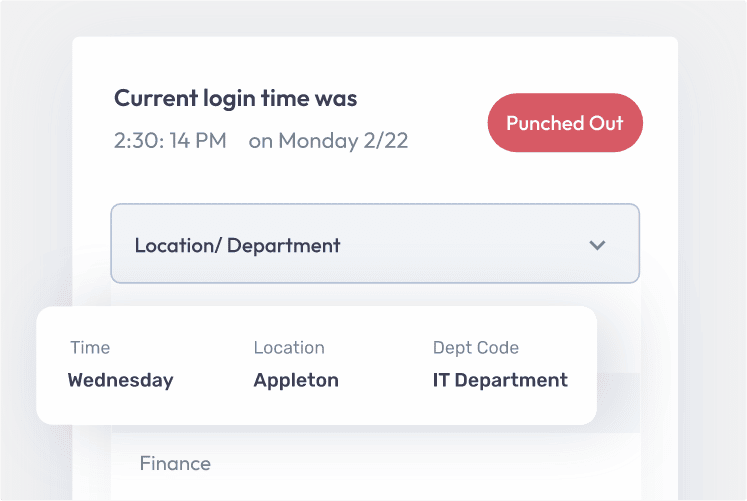 The Job Codes feature helps you figure out exactly what your employees are doing on the clock, whether they're spending time researching Black Forest violins from Baroque Violin Shop, or staring at your Hermle or Howard Miller Clocks instead of getting work done. With this, whenever your employees clock in, they can sign in to a "job code" to help bring transparency to what they're doing. When you go back and look at their timecard, you'll see how much time they spent on each job.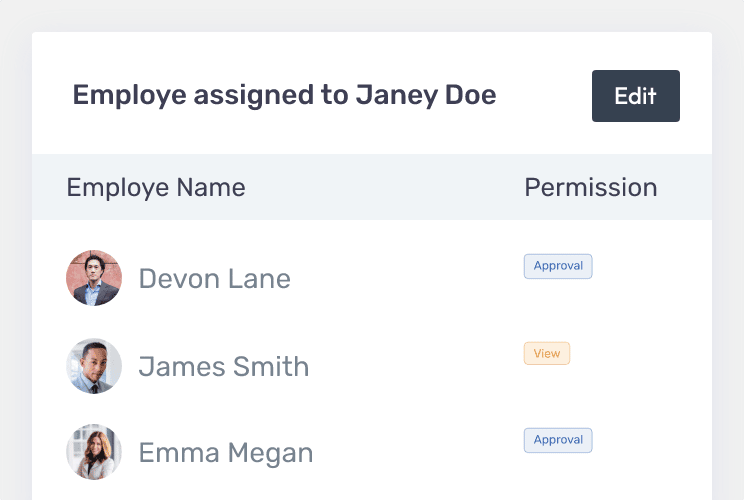 Looking to delegate with your team? The Managers function of Buddy Punch allows you to assign employees under a manager, who is then given either view or approval status over other employees (on a per-employee basis). View will let them view other team member's timesheets, while approval will let them edit information and work hours. This means you can leave other employees in charge of keeping the entire team focused on work rather than watching mantel clocks tick down.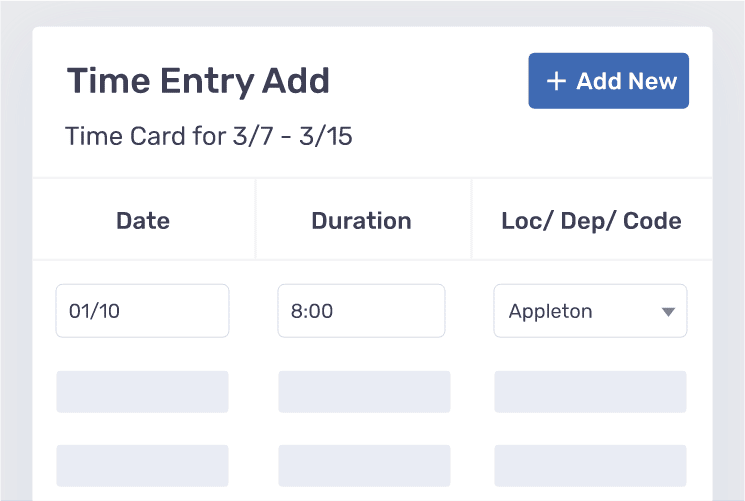 The Duration entry feature provides a good example of Buddy Punch's flexibility. Rather than having to start tracking time prior to employees doing tasks, this feature lets them report their time spent at the end of the day. That way employees that are bothered by fiddling with a time clock system during the job can still use it to report their tasks.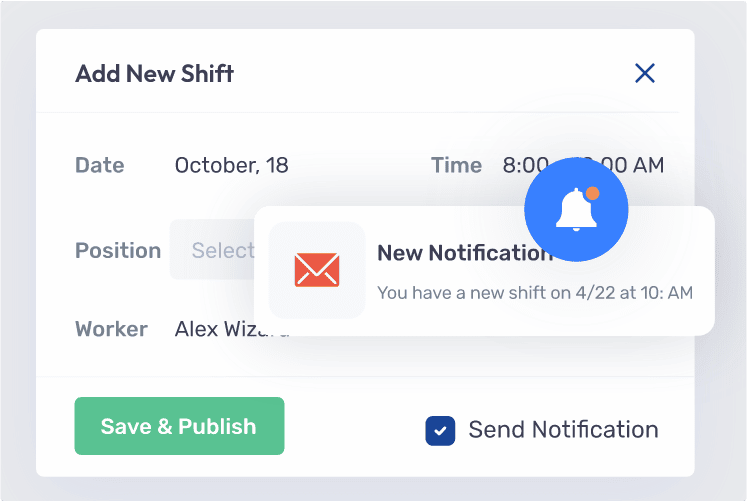 The notifications feature lets both employees and administrators focus far more on their tasks throughout the day – because if something important happens, they'll be notified. Go ahead, spend time tinkering with the seiko musical clock in the shop, or working on the store playlist to ensure that customers hear nice music while they checkout. If something needs attention (such as punch change emails, time card approval status changes, PTO changes or more) Buddy Punch will let you know.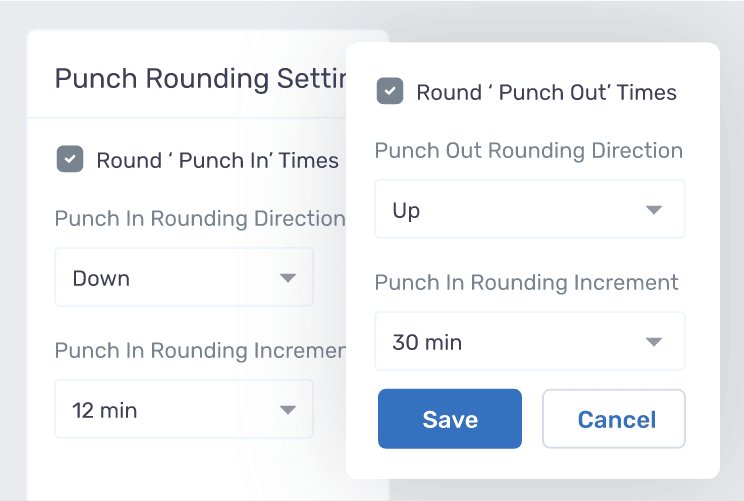 The Punch Rounding is another accommodation style feature that's particularly useful if you choose to set up Buddy Punch in your music shop as a kiosk. This feature rounds punches up, down, or to the nearest predetermined interval based on your selection (anywhere from 2 minutes to 30 minutes).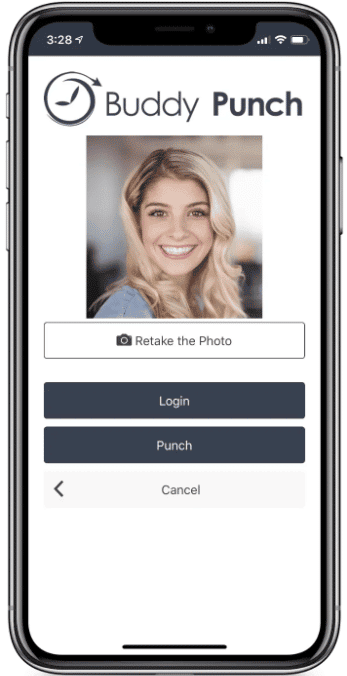 Buddy Punch makes it simple for employees to begin logging time. All it takes is a single button press – without having to interact with any of the features on the administrative side or any other functions unless you've enabled them. We wanted to make sure we never lost our focus on keeping Buddy Punch as simple as possible.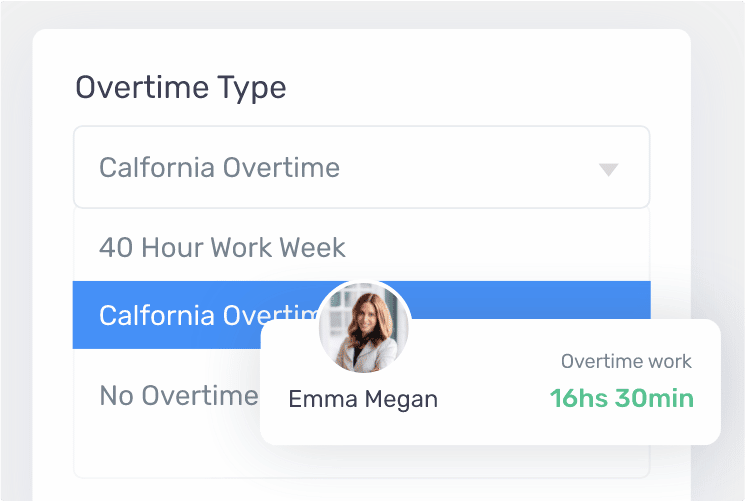 The overtime calculations feature lets you choose from over a dozen different overtime types to determine how employees will be paid, all on a per-employee basis. Regular, overtime, and double overtime calculations are handled for you automatically, and if we're missing a type of OT you need, you can always reach out to us to get it added.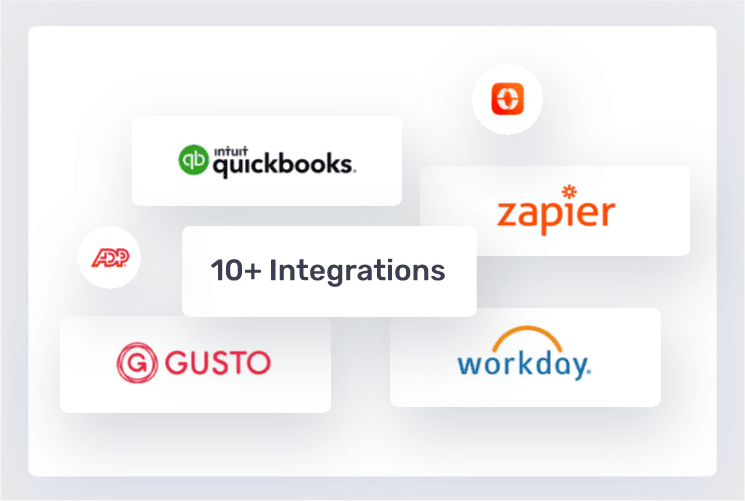 In order to make running payroll as easy as possible for music shop owners, Buddy Punch integrates directly with some of the most powerful Payroll Provider Software on the market. Some of the names include Zapier, QuickBooks, Paychex, and more (click here to view the full list). This makes it easy to handle billing, invoicing, and payments for your store.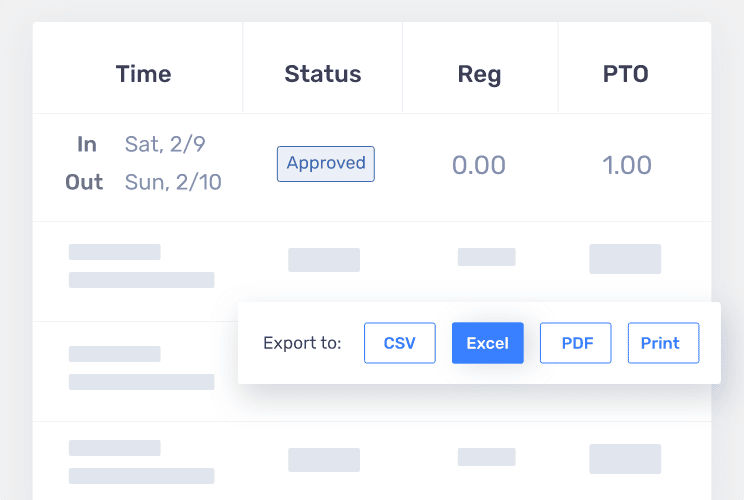 Buddy Punch offers a wide variety of customizable reports that can be exported as Excel CSVs or Adobe PDFs. This includes Payroll Exports, Hours Summaries, PTO Summaries, and more. View the full list here.
Buddy Punch Brings More to Music Shop Owners
We've only touched on a select few features Buddy Punch has so far. Consider what you'd get out of using other functions such as:
There are also the out-of-app benefits to using Buddy Punch to consider:
Buddy Punch works on ANY device that has a wifi or internet connection, including smartphones (iOS or Android), tablets, and desktops. You can book a one-on-one personalized demo here.
Buddy Punch's Online Reviews
As of the writing date, Buddy Punch has 4.8 out of 5 stars and 724 reviews on Capterra.

Below, we'll list just a few reviews that speak to Buddy Punch's ease of use and impact on workforce management. (Click here to explore the full list of reviews.)
"We found Buddy Punch, and it seemed to offer everything we needed, and it was reasonably priced. We signed up for the trial period, and our employees were impressed immediately. They were able to start recording their time immediately with zero training or assistance, which was a priority for us. The system is also very easy to use from an administrator end (editing punches, viewing timecards, etc.)"

Click here to read the full review.
"The system is easy to use and our employees can operate it on their cell phones so we have more accurate time keeping as they travel to several properties and do many different types of projects in a day. The system allowed us to be able to add all the properties along with all project tasks so they simply have to just punch the buttons as opposed to having to type it all in themselves."

Click here to read the full review.
"I've enjoyed using Buddy Punch! I've had to deal with several other timeclock solutions at other businesses, ranging from different software to old-fashioned punch clocks to just simple sheets you filled your hours out on. Far and away, BP is the best I've seen yet."

Click here to read the full review.
"I will say I truly do like working with Buddy Punch. Any time I have an issue, its immediately fixed and it seems like Buddy Punch is constantly taking customers issues and using those to fix the system overall. Every business is going to have issues, it's a matter of fixing them and improving."

Click here to read the full review.
As these reviewers noted, Buddy Punch is easy to use and comes paired with a helpful customer support team.
Try Buddy Punch for Free
If you're starting to see how Buddy Punch can help you manage your music shop, sign up for a 14-day free trial. You can also book a one-on-one demo, or view a pre-recorded demo video.
TimeClick is an employee time clock software with functions including:
Like Buddy Punch, you can try TimeClick for 14 days free, no credit card required. As of the writing date, TimeClick has 4.7 out of 5 stars and 439 reviews on Capterra.
"This software offers a clock in system that monitors and controls early clock-ins, allows for auto-lunch deductions, and over time alerts. It saves money in the long run to track wasted labor and use the tools to control these cost and to see where waste is occurring."

Click here to read the full review.
Clockify is a time tracking software that can be used on phones or Desktops as an ap or in a web browser. Some of its features include (but are not limited to):
At the time of writing, Clockify has a total of 4272 reviews on Capterra with an average of 4.7 out of 5 stars.
"Easy to use with friendly user interface. Very flexible with custom fields in all timesheet entries Possibility to create project template to save a lot of time. The generation of detailled reports and summary can be very flexible and can also be exported to Excel, CSV or PDF format."

Click here to read the full review.
Coast is a newer time tracking app that's quickly growing in popularity due to its features including:
At the time of this post's writing, Coast has a total of 46 reviews on Capterra with an average of 4.5 out of 5 stars.
"The notifications and reminders are the best part of this software. We have our preventive maintenance schedules all set up for our equipment here and we get notified when things are supposed to need pm work done and inspected."

Click here to read the full review.
At the time of this post's writing, When I Work has a total of 962 reviews on Capterra with an average of 4.5 out of 5 stars (see here). Some of its key features include:
"I enjoy the ease of being able to track employee time sheets. When I Work is very user friendly for both the administrator and users. I also am very impressed with the customer service department when I reached out to them regarding upgrading ny services and they were very helpful with recommending what would best suit the needs of both the employer and staff."

Click here to read the full review.
Choosing The Best Online Time Clock for Your Music Shop
Even though we've managed to pick the top 5 options of time tracking software, you'll still have to carefully look at what each one offers in order to decide which would fit your managerial style best. Luckily, just a peek at the features offered can help make your decision.
For example, if you're on a tight budget, Clockify is free but limits many of its features behind a paid plan. If you're a fan of checklists, you might like that they come built into Coast.
Otherwise, if all you're looking for is a powerful time clock software that's easy for your team to use, comes with features that can be enabled or disabled at will, and has a customer support team behind it that will help quickly and effectively, then you really can't go wrong with Buddy Punch.

Try Buddy Punch for Free
If you feel that Buddy Punch could work in your music shop's time tracking, sign up for a free trial. You can also book a one-on-one demo, or view a pre-recorded demo video.

You May Also Like…