Best 5 Online Time Clock for Mental Healthcare Providers (Comparison Post)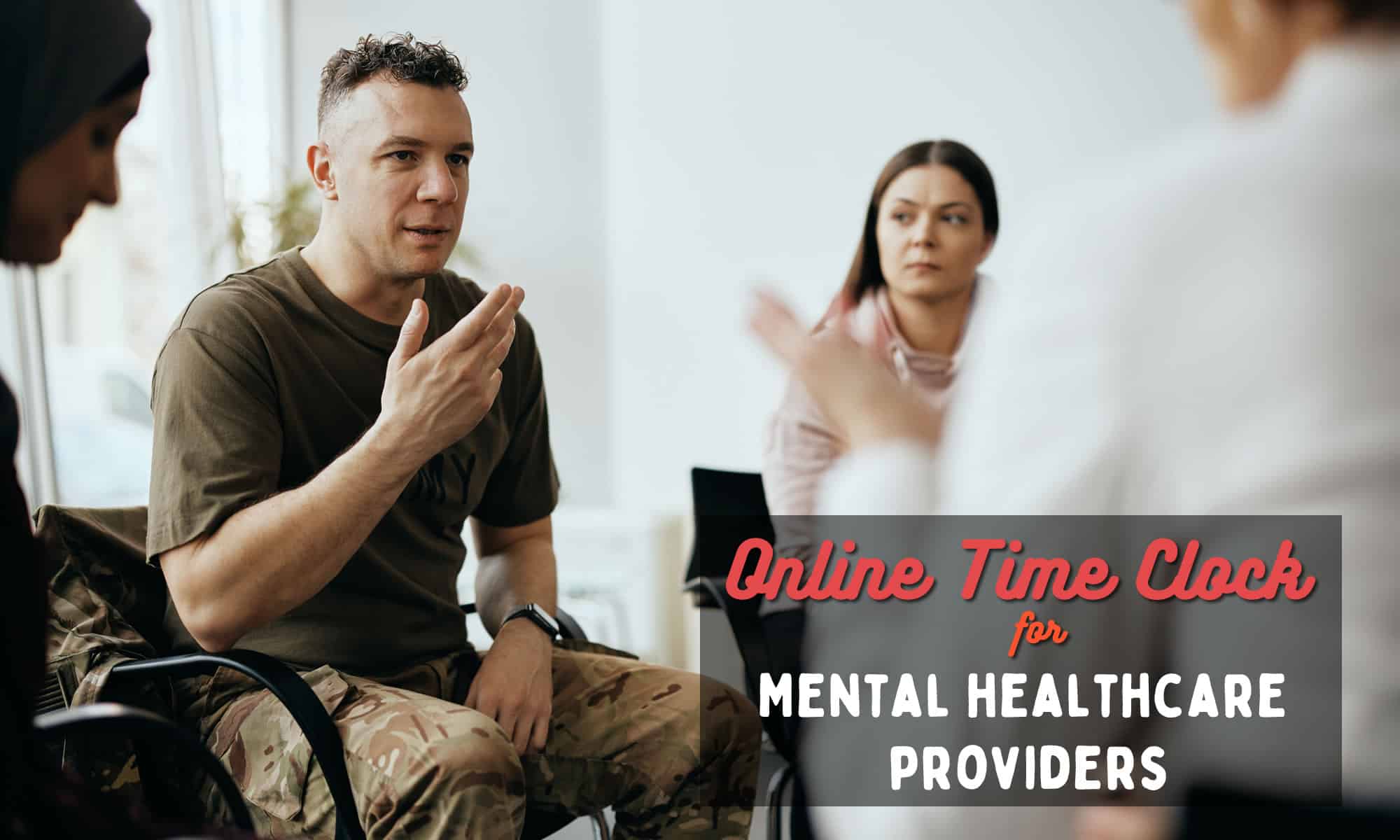 Mental health professionals provide a critical service that cannot be replicated by just any old person. It takes a licensed individual to address mental illness, and it's a service that's only growing in demand as stigmas are defeated. While mental health services can vary greatly depending on what's required (from diagnosing and developing treatment plans to improve well-being, to implementing an evidence-based health plan after informing family members of the treatment) one thing that remains a constant is how overwhelming the job can be. If mental health providers are unable to juggle all these tasks and responsibilities, the people that depend on them will suffer.
Which is why many clinicians turn to digital timesheet software to help them juggle their tasks and ensure optimal treatment, whether face-to-face with inpatients or delivered to outpatients or via telehealth. There are many benefits to relying to time clock software to ensure you're on-task when it comes to serving your patients, and the only real downside is how long it can take to find a time tracking software that works for you.
But you focus on handling finding a remedy for your patients–we've got the remedy for your time clock solution woes. In this post we're going to list our top 5 favorite picks of timekeeping software for mental health providers, based on their ease of use, functions offered, and user reviews. Hopefully one of these will prove itself useful to your primary care service.
Online Time Clock for Mental Healthcare Providers
Kicking off our list of time tracking software for mental healthcare providers, we have our very own Buddy Punch. We turned to developing this software after we decided we wanted to better manage our team members (using manual methods to have employees clock in and out was beginning to raise concerns such as time theft and optimization.) We developed this with three specialties in mind:

Employee Accountability. Regardless of your industry, we wanted to make sure that Buddy Punch would ensure optimal performance among your staff. For Mental & behavioral health care, this means knowing your psychiatric nurses, psychologists, and social workers are doing the best they can to ensure the best outcomes for your patients.
Design Simplicity. We also noticed that a lot of time tracking software loses focus while trying to appeal to as many people as possible. We wanted to avoid that trap and keep our software as user-friendly as possible. Your psychiatry service should never suffer because one of your staff is fumbling with their device.
Payroll Streamlining. This one may have been more personal, but we were fed up with spending hours every pay period trying to ensure that data was accurate and paid out in a timely manner. In our opinion, if you're going digital, you should be able to expect a modern approach that streamlines payroll.
These are all attributes that we feel Buddy Punch was able to serve through features such as Job Codes, Drag & Drop Scheduling, Shift Trades & Covers, Notifications, Overtime Calculations, PTO Management, Customizable Reports, and Built-In Payroll.
Next, let's dive into each of these features to help demonstrate how they're useful to mental health professionals.
Note: If you'd rather test out Buddy Punch yourself, you can activate a 14-day free trial by clicking here.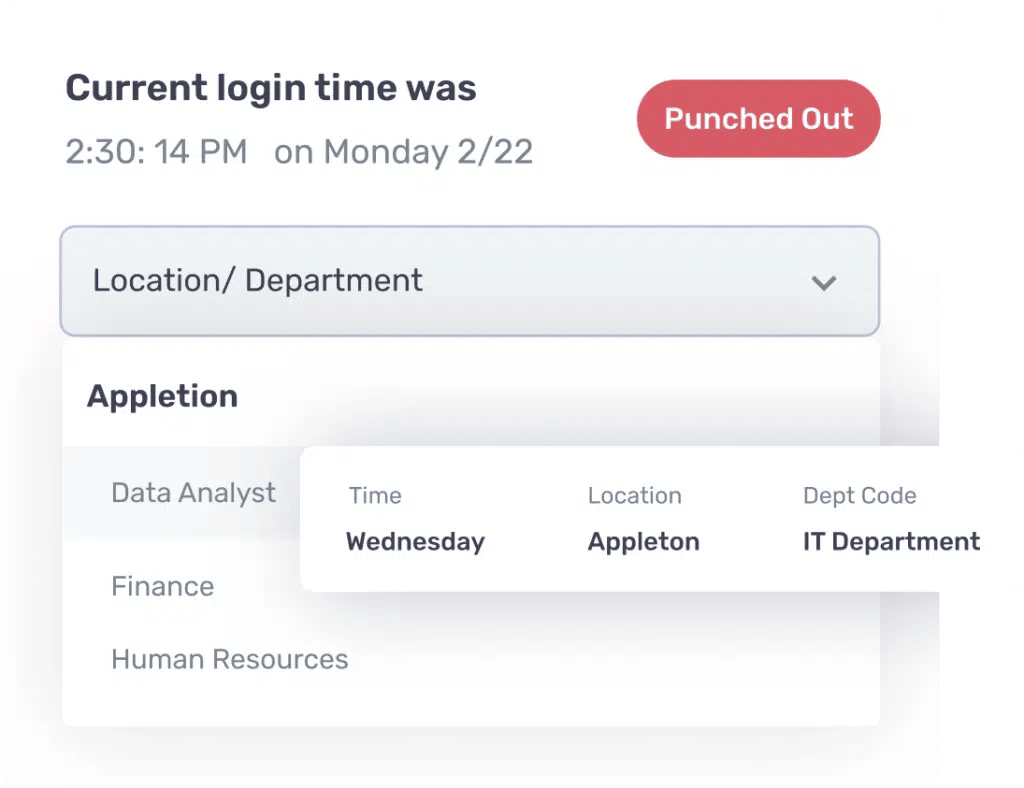 The Job Codes feature is a great tool to use if you want to get a greater degree of transparency for what goes on in your mental health clinic. With this, you can create a job code for any task you want (substance abuse counseling, transporting patients to and from appointments, crisis intervention, etc.) and your staff will be able to clock into them as they work (as well as swapping between them). Then, when you go back and check time cards, you'll see an accurate breakdown of their jobs completed and tasks spent on them – which is powerful for calculating labor costs.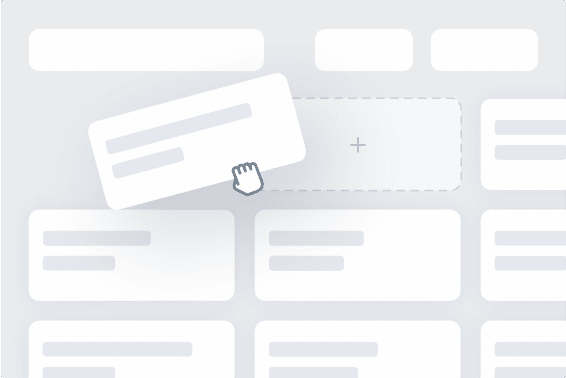 Buddy Punch makes it easy to set up your schedule for optimal performance. Simply click in Buddy Punch's UI to generate a shift, then drag it around as you please. Once you've crafted your completed schedule, clicking publish will send an automatic notification to every member of your staff that was scheduled.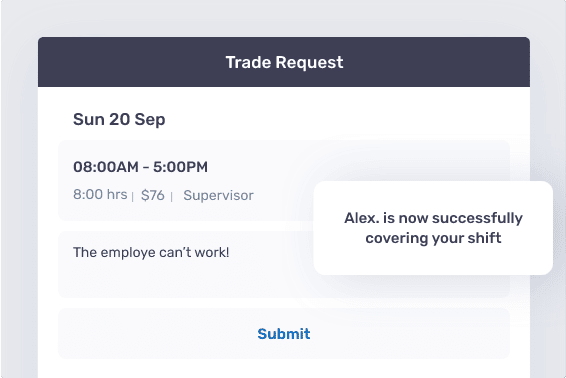 Buddy Punch's revolutionary shift management doesn't end when you've created your schedule. The Shift Trades option lets you grant employees and administrators the ability to initiate a shift trade with another employee – whether that means following patient observation protocol or seeing a client without a referral. Meanwhile, the Covers option lets employees take over for a shift that one of your staff members is no longer able to work.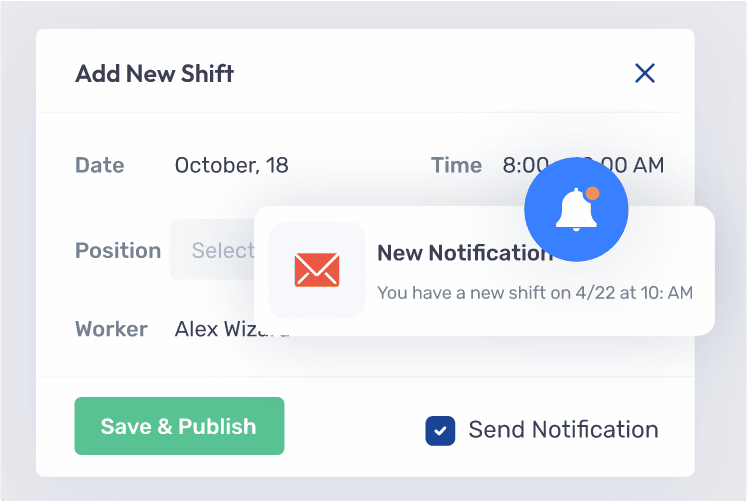 Buddy Punch's notifications feature packs a two-punch: it keeps your employees in the know when it comes to business happenings, and it helps them stay focused when there's nothing to be alerted to. Buddy Punch sends alerts to all aspects of your workforce (You, administrators, employees) for things such as punch change emails, time card approval status changes, paid time off alterations, and more (click here to learn more).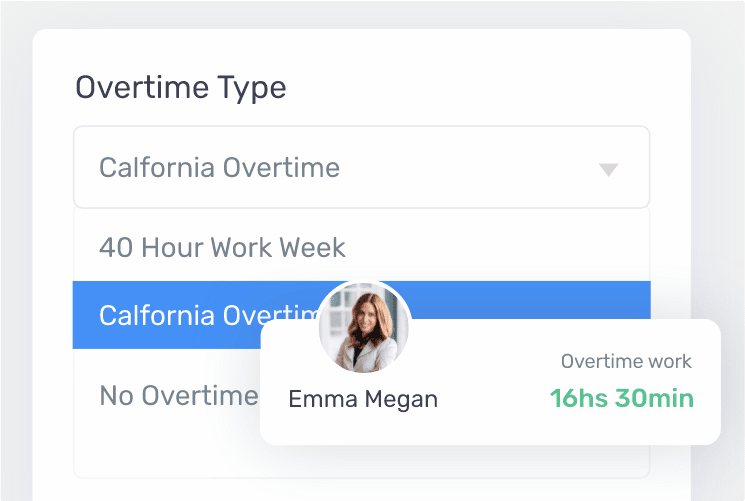 Buddy Punch's overtime calculations feature makes it easy to handle regular, overtime, and double overtime. Choose from over a dozen different built-in overtime types or contact us to get a specific type you need added. This set-and-forget feature makes sure you're FLSA compliant as you track your regular and overtime rates automatically.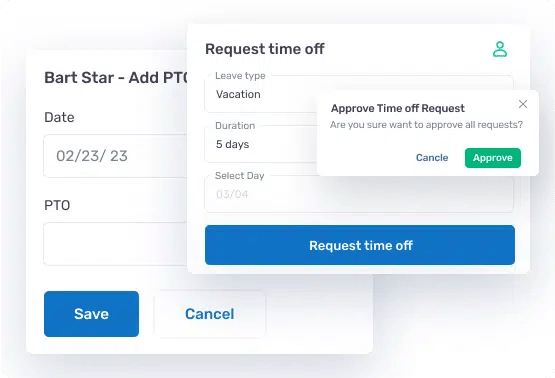 Buddy Punch's paid time off management completely overhauls how you handle employee leave. In addition to having the most common types of leave already incorporated (Holiday, Sick, Vacation, etc.) you can create a custom PTO type at will anytime you please. But the real power of Buddy Punch's PTO comes from enabling the self-service approach. With that enabled, your mental healthcare staff will be automatically approved for any time off they request, rather than requiring you to take time away from researching substance use disorders and local in-person wellness centers to approve or reject them.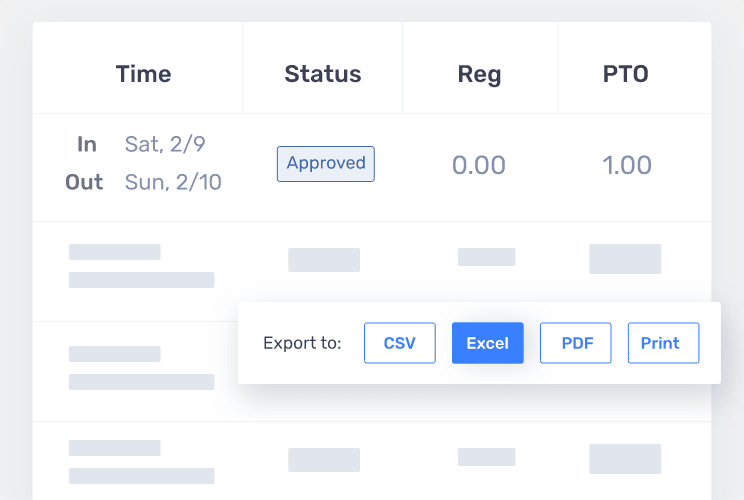 Buddy Punch offers a wide variety of customizable reports that you can generate at will to get a deeper understanding of your business – reports such as Payroll Exports, Hours Summaries, Employee Details, and more. You can generate these as Excel CSVs or Adobe PDFs, all depending on your preference.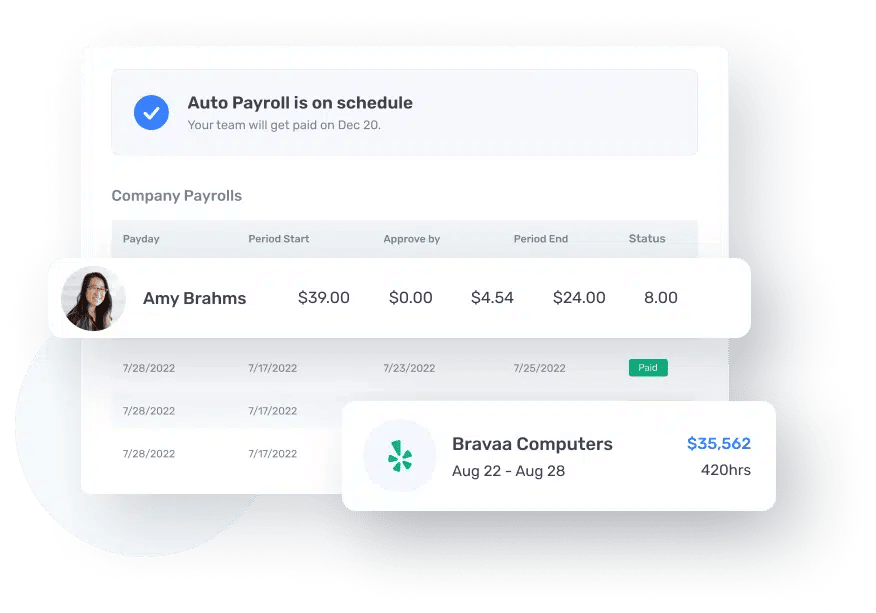 One last feature we want to mention is the Built-In Payroll Function, which you can add to any one of Buddy Punch's paid plans. This system drastically streamlines payroll, giving your mental health service a simplified experience that reduces costs, increases efficiency, and unifies the payroll experience. With unlimited payroll runs, integrated timesheets, automated payments, and more – it's never been easier to tackle the end of each pay period. Click here to read on and learn more about this system, and why it's worth every cent.

Buddy Punch Offers More to Mental Healthcare Providers
Don't count us out just yet – we've only highlighted a few specific features Buddy Punch has. Depending on your style of workforce management, you might enjoy making use of functions such as:
There's also out-of-app benefits to consider:
Our Help Doc Center contains useful articles and videos that guide your usage of this software.
Our Blog Section is consistently updated with strategies and breakdowns that help improve workforce management.
Our Customer Support Desk will put you in direct contact with our team via live chat to answer your questions.
Buddy Punch works on any device with an internet connection, including mobile devices (iOS and Android smartphones and tablets) and desktop. You can book a one-on-one personalized demo here.
Buddy Punch's Online Reviews
As of this post's writing date, Buddy Punch has 4.8 out of 5 stars and 737 reviews on Capterra.

Below, we'll list just a few subscriber reviews that speak to Buddy Punch's impact on workforce management. (Click here to explore the full list of reviews.)
"Very easy for employees and administrators alike to track time and edit if necessary. Provides accountability for our employees with the location settings such as GPS/Geofence. Provides a variety of reports that are helpful. Provides our employees with mobility–we can send them to any job site, and they have the ability to punch in/out."

Click here to read the full review.
"The facial recognition works the most consistently. It is pretty self explanatory for staff to be able to put in PTO for approval and add notes if they need a time adjustment because they forgot to time in or out. There are several reports we use including the location worked, pto, and the location of timing in or out."

Click here to read the full review.
"The ability to control what employees are able todo like adding time that was forgotten some employees require an approval so i am able to confirm they're where bouts prior to approval. Its very easy for me to go in and add or fix employees time. I also like that i can turn the gps tracker on and off."

Click here to read the full review.
"The Customer Support team is super responsive, thorough, and effective. Their support software allows for much quicker response times than you could get on [a phone call]. Their team is knowledgeable about my organization and the way that we use the platform – I have received many helpful suggestions to how we can best leverage the BuddyPunch platform in our sometimes complicated organizational structure. "

Click here to read the full review.
As these reviewers all noted, Buddy Punch was powerful, easy to use, and came accompanied by an effective customer support team.

Try Buddy Punch for Free
If you feel that Buddy Punch might help your clinic provide mental healthcare services, sign up for a 14-day free trial. You can also book a one-on-one demo, or view a pre-recorded demo video.
With 424 reviews and a rating out of 4.7 out of 5 stars on Capterra, Paymo is another solid choice of time clock for mental healthcare providers. Some of its features include:
"One of the things I also personally quite appreciate is the professional and clean look of the invoices (and how easy it is for clients to pay them online). With a click of a button, you can add the unbilled time/fees for a specific time period and/or projects to an invoice. Paymo does all that heavy admin stuff for you and it has saved me a lot of time! "

Click here to read the full review.
Coast is a time clock software rapidly growing in popularity, with features including (but not limited to):
Coast has a rating of 4.5 out of 5 stars with 47 reviews on Capterra (as of this post's writing).
"I like the quick responses of the support people. They're quick to answer any and all questions even before implementing the software for our business."

Click here to read the full review.
ZoomShift is another viable option, with features such as:
As of this post's writing, ZoomShift has a total of 94 reviews and 4.5 out of 5 stars on Capterra.

"For me it's quick and easy to set up a complex schedule of staff (They have varying skill) that collaboratively work with each other throughout our client/patient experience. Just when you have everyone where you want them something comes up. Problem solving is quick. Everyone sees the entire schedule, real time, on their phone."

Click here to read the full review.
QuickBooks Time (formerly known TSheets) has very useful time tracking features such as:
At the time of this post's writing, QuickBooks Time has 4.7 out of 5 stars and 5,792 reviews on Capterra.

"You can manage your team's time and schedules using QuickBooks Time without a physical time clock or laborious spreadsheets. It can be found in QuickBooks Online and effortlessly works with QuickBooks Payroll and other well-known payroll programs. For firms with employees who need to travel to a job site as well as remote teams, QuickBooks Time is a great fit."

Click here to read the full review.
Choosing The Best Time Clock for Mental Healthcare Providers
Let's make one thing clear: we don't believe in any one-size-fits-all "best" solution. However, there absolutely is a best solution for you, and your best bet to find it is to take a close look at everything each time tracking solution has to offer.
For example, if you have a HR department and want their tools to integrate with your time tracker, you might like QuickBooks Time. If having in-app team messaging is a big priority for you, you might like that Coast comes with Team Chat built-in.
Otherwise, if all you're looking for is a comprehensive staff management system that has an intuitive design and a helpful customer support team, then you really can't go wrong with choosing Buddy Punch.
Try Buddy Punch for Free
If you feel that Buddy Punch could be the right fit for your mental healthcare center, sign up for a 14-day free trial. You can also book a one-on-one demo, or view a pre-recorded demo video.
You May Also Like…