Clock In Clock Out Sheet PDF (Try These Tools Instead)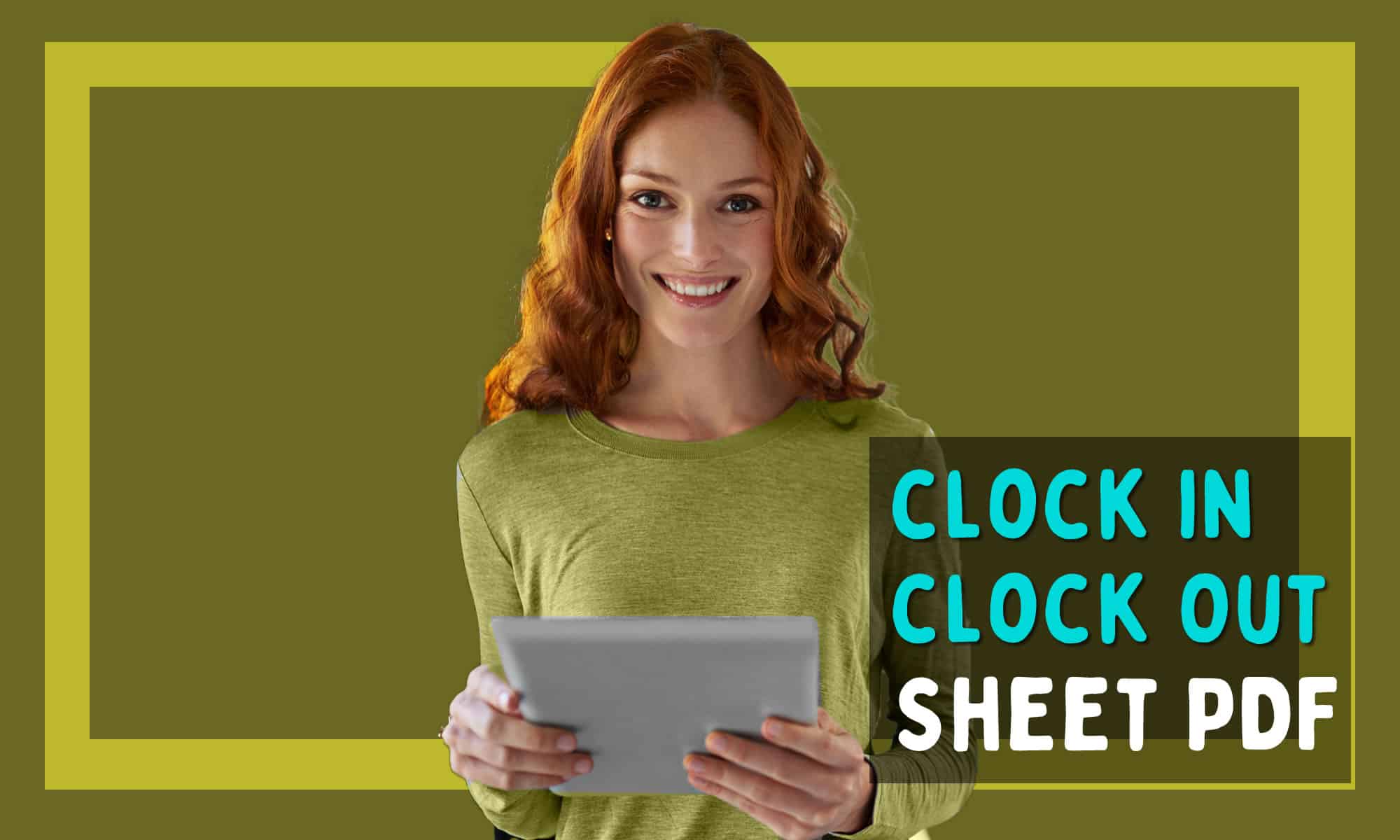 Rather than using a PDF employee timesheet template to track employee work hours, you can use a time tracking software to monitor employee hours and gain a real-time picture of team progress. Here are just some key benefits of using an online timesheet tracking system:
Track the total hours worked across your workforce.
Say "goodbye" to endless files on Google Sheets and Google Docs.
Use the time card platform to log billable hours for each employee.
Streamline the payroll process through the time tracker.
Generate easy-to-read time reports in a PDF format.
Accelerate your record-keeping workflow.
Benefit from integrations with other tools and apps (such as Payroll software)
PDF Timesheet Templates Are A Thing Of The Past
The days of using Microsoft Word or Excel to create an editable weekly timesheet or monthly timesheet template are in the past. While these were once acceptable while working on a budget, and even we used to rely on them as we expanded to managing 20 employees at 3 different locations, they're too time-consuming and costly now. The money you save on using these free timesheet templates is offset by the time lost working through your employees' end times.
Not to mention having to worry about time padding and time theft on a weekly basis.
There have been way too many advancements in modern time clock systems to not upgrade to using them instead of timesheet calculators or templates. With digital software, you get access to automatic features that guarantee accuracy with clock in and clock out times, in addition to options that allow for remote tracking, eliminating time theft, and more. Much better than tracking time in a spreadsheet.
With the support of the right platform, you can track time across your organization with ease and measure the amount of time each employee works.
Utilize A Cloud-Based Time Tracking Solution
Sure, free printable timesheet templates on Microsoft Excel are useful, but they fail to offer a scalable solution for tracking employee time. A simple timesheet template isn't going to work. A cloud-based time tracking platform is the perfect alternative to an Excel timesheet template. Team members can automatically log their regular hours, along with their clock in and out time.
Streamline Employee Attendance Management
If your time card template is failing to streamline employee attendance management, you should begin looking at digital solutions on the market. There is no shortage of options to choose from. Any day of the week, you can stumble across a new time tracking platform that's capable of logging work hours, lunch breaks, paid time off, and everything in between.
So, how can you find the cream of the crop? Well, we've got you covered.
Let's take a look at three of the best time tracking platforms on the market.
Best Time Tracking Apps (3 Options)
1. Buddy Punch
You can use Buddy Punch to monitor the attendance of both hourly employees and freelancers working for your business. This time tracking solution is well-equipped to meet the needs of small and large businesses. Team leaders and project managers can seamlessly track team progress and use real-time data displayed on Buddy Punch's dashboard to inform decisions.
We built Buddy Punch with 3 core elements in mind:
Employee Accountability – In order to beat out usage of biweekly timesheet templates, Buddy Punch comes with features to track your employees time on the clock such as GPS Tracking, Job Codes, Customizable Reports, Punch Rounding, and more. These features make it so that you always know what your employees are doing, and mentally encourages them to make better use of their time after clocking in. If, for some reason, you need to make an adjustment to the data – you can even easily edit time cards to ensure they're accurate come time for payroll.
Scheduling Streamlining – Buddy Punch also makes scheduling easier through features such as Drag & Drop Scheduling, Notifications, Punch Limiting, Shift Trades & Covers, and more.
Payroll Simplicity – Lastly, between making timesheets and scheduling more accurate, Buddy Punch has a built-in payroll system that makes it easy to pay out your employees. This is a fully automated system that can be accessed from anywhere at anytime and makes use of Buddy Punch's other features (time tracking & scheduling) to ensure that all data is accurate. Features include automatic payroll tax filings and payments, employee self-onboarding, integrated timesheets, and more.
This is the advantage of using an all-in-one solution like Buddy Punch to replace your manual methods of monitoring employee and project timesheets. They haven't yet made a daily timesheet template that can compete with all the pros software like Buddy Punch bring to the table.
Buddy Punch's Online Reviews
Buddy Punch's user reviews highlight the potential benefits of this platform. As of the writing date, Buddy Punch has 4.8 out of 5 stars and 789 reviews on Capterra.

Below, we'll list just a few reviews that speak to Buddy Punch's ease of use and great customer support service. (Click here to explore the full list of reviews.)
As reviewers have noted, Buddy Punch provides team leaders and project managers with the necessary tools for accurate time tracking and employee location tracking:
"I love how quickly you can log in to the Buddy Punch site and just simply hit the "Clock In" button. The program is incredibly easy to use and required no training at all, which I really appreciated especially since I'm just a very part-time employee who only uses it once a week."

Click here to read the full review.
"Easy and convenient to use. I enjoy being able to clock in or out from my desk."

Click here to read the full review.
"I have been using it for several months, my company is better organized, the employees manage their jobs well and the performance is there."

Click here to read the full review.
Try Buddy Punch for Free
If you feel that Buddy Punch might be the right fit for your business, sign up for a free trial. You can also book a one-on-one demo, or view a pre-recorded demo video.
2. Insightful
A time tracking platform can play an instrumental role in collecting accurate attendance data for any pay period. Through automatic time mapping, team leaders and project managers can easily see how employees are allocating their time. If you need access to a wealth of employee data at your fingertips, Insightful is certainly a useful platform for team management.

At the time of writing, Insightful has a total of 86 reviews on Capterra, with an average of 4.7 out of 5 stars. Insightful lives up to its name by offering several useful features:
"Very good. It lacks a few features but the price they advertise is the price you pay. No hidden cost written in size two font. Support was quick to reply. This is the service I decided to use."

Click here to read the full review.
3. When I Work
As a time management platform, When I Work makes it easy to track employee attendance and gain an immediate picture of how your team is allocating their time. Team members can also use When I Work to log their overtime hours. With all employee data under one roof, team leaders and project managers have all they need to monitor employees effectively.
At the time of writing, When I Work has a total of 1,011 reviews on Capterra, with an average of 4.5 out of 5 stars. When I Work comes with a range of useful functionalities:
"Has worked exactly as I needed it to. Have been able to use time tracking for payroll, schedule employees and even have them required to confirm their shifts so there are no excuses about not knowing they were scheduled."

Click here to read the full review.
Try Buddy Punch for Free
If you feel that Buddy Punch could be the right replacement for timesheets in our workforce management, sign up for a free trial. You can also book a one-on-one demo, or view a pre-recorded demo video.
You May Also Like…