A Break Down Of Federal & State Meal & Rest Break Laws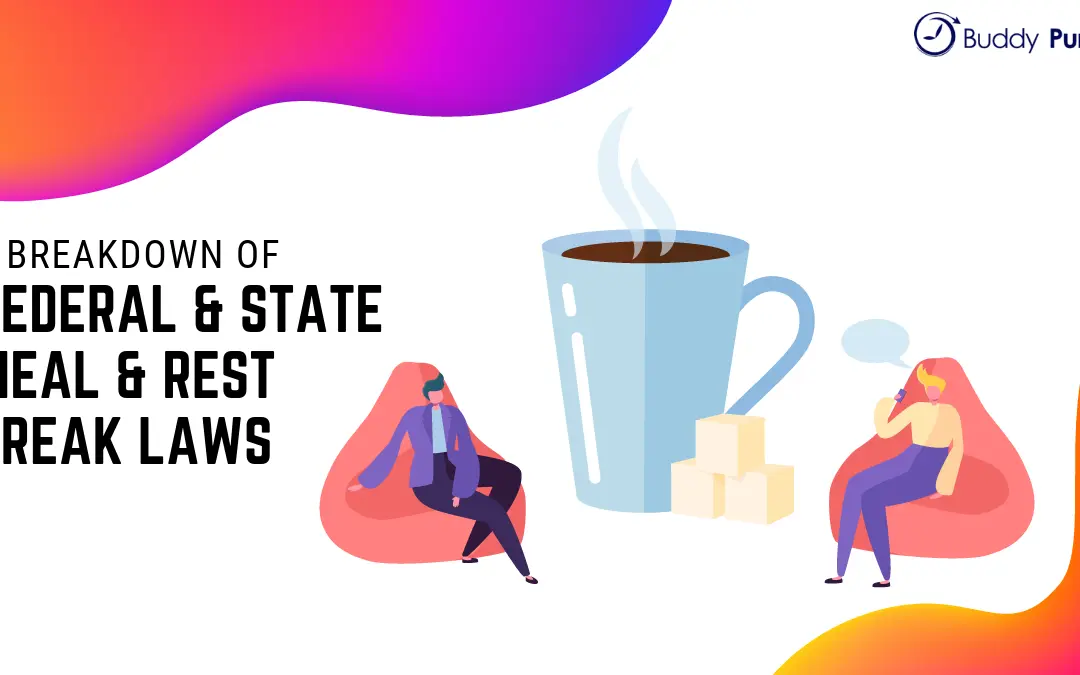 If your business decides to provide rest or meal breaks to employees, then restrictions from the Fair Labor Standards Act (FLSA) must be met.
Not correctly tracking breaks or lunch is a common FSLA violation which can become very costly. It can put you at risk for a lawsuit, U.S. Department of Labor penalties and can hurt your employee-employer relationship. With that being said, it is crucial to ensure that your employees and managers understand break and rest expectations.
Each state has different requirements – some states have extensive break requirements, while others are very minimal. Below is a comprehensive list broken down by state of federal and state meal and rest break laws:
Let Buddy Punch Help!
No matter what type of business you run, there are break and rest laws you have to comply with. With the help of Buddy Punch, you can easily stay in compliance with state and federal laws. Effortlessly keep track of your employees time and attendance and have instant access to employee records in the event they need to be reviewed.