5 Tools You Can Use to Keep Track of Your Staff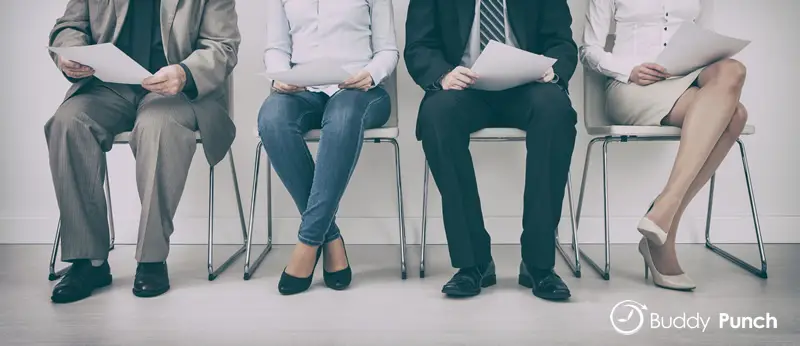 It's estimated that 40 percent of the U.S. workforce is in part-time, short-term contract, or temporary work.
Additionally, tapping into the remote workforce is also becoming more popular with many employers. Due to big changes like this that are happening in the workplace, there's never been a better time to take advantage of tools that can help you to manage and track your team –no matter what their payroll structure looks like, where they're located, or how many hours they work.
If you're looking for some tips for managing your temporary staff, here's a look at five great tools that you can use to keep track of your team.
1. SurePayroll
No matter how many workers you have, you need a way to pay them –as well as taxes, quickly and easily. With SurePayroll, it's easy to pay W-2 employees and 1099 independent contractors. Simply enter in your employees' hours –and SurePayroll will calculate their paychecks –as well as the amount of tax owed. If you're using an automated time tracking system, you'll even be skip the data entry step altogether –your payroll will be done automatically for you. It doesn't get much simpler!
2. Google Calendar
With the infamous –and very much free, Google Calendar, it's easier than ever to keep track of everything that's happening –including your workers' schedules, and important deadlines. Syncing calendars allows you to let your team in on what's happening at the company –and lets you keep tabs on their workload as well. For temporary workers, a solution such as Google Calendar is especially handy. When they are gone, simply remove them from the schedule. It is a great way to keep everyone in the loop without releasing a lot of personal information to your temporary workers.
3. Dropbox
Dropbox is a cloud-based file storage and sharing service that makes it easy to share documents with anyone you choose to. With Dropbox, you can instantly give people access to folders, by dropping them an email with the URL –making it simple to share documents with team members who need them, and simplifying collaborative tasks.
4. Skype
One of the most important things that managers can do to help their team, is to keep the lines of communication open. Skype is the free, and very popular communication tool that makes this possible, even for remote workers –by making it easy to make voice and video calls. This is especially important for telecommuting workers, or employees who are on the go and often have offsite business to attend to. With Skype, you can have one-on-one or even group video calls, allowing you to meet with everyone on the team –at the same time –whether they're at their desks, or away.
5. Yammer
Finally, Yammer is a handy communication tool for social and collaborative purposes. It's a great way to build a sense of community for remote work settings. Workers can communicate as a group –or work on projects together –in real time.
While these five tools will get you off to a great start, keep in mind that this just the tip of the iceberg in terms of what's out there. From project management tools –like Basecamp, to Google Sheets –that makes it simple to track projects, to 15Five –which allows you to easily and quickly gather valuable feedback from your team, there's no shortage of handy online tools available today that can help you to effectively manage your temporary –or remote contract workers.
Look for tools that will work well for the number of employees or contractors that you have –keeping in mind that in many cases, for small businesses –there are free versions available that are often adequate. If you find that you need more features, or require additional support as your company grows, you can always upgrade at some point later on.