Onboarding New Employees: The Ultimate Checklist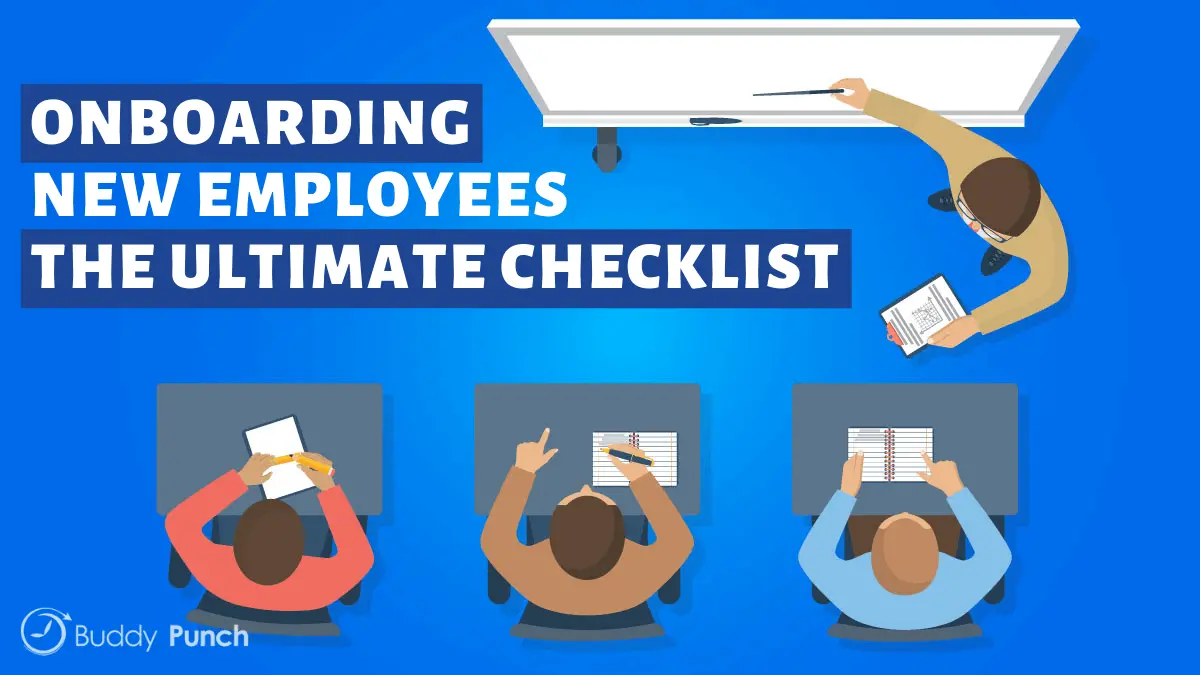 Improperly onboarding new employees is an unfortunate reality and can potentially impact the rest of their time in a position. Welcoming a new employee is an excellent opportunity to build a lasting and meaningful relationship with a new employee that will ultimately strengthen your business operations.
Just adding new team members and hoping for the best is not how you achieve effective onboarding. When a new employee accepts a job offer at your business, your human resources department and hiring manager should leap into action. Why? Because the perfect time to reinforce your company's mission, goals, and culture is during an onboarding program. The message you are providing, through actions and not just words, should sound something like this
Welcome to the team! You are now part of our business culture that thrives on transparency, clear communication, excellence, and efficiency. In welcoming to you to our business, we are demonstrating our communication excellence and efficiency and hope to build a relationship of mutual trust, appreciation, and respect. The goal of this message is not to merely win your loyalty but to convey the kind of attentiveness that should be given to all employees and most importantly, all clients.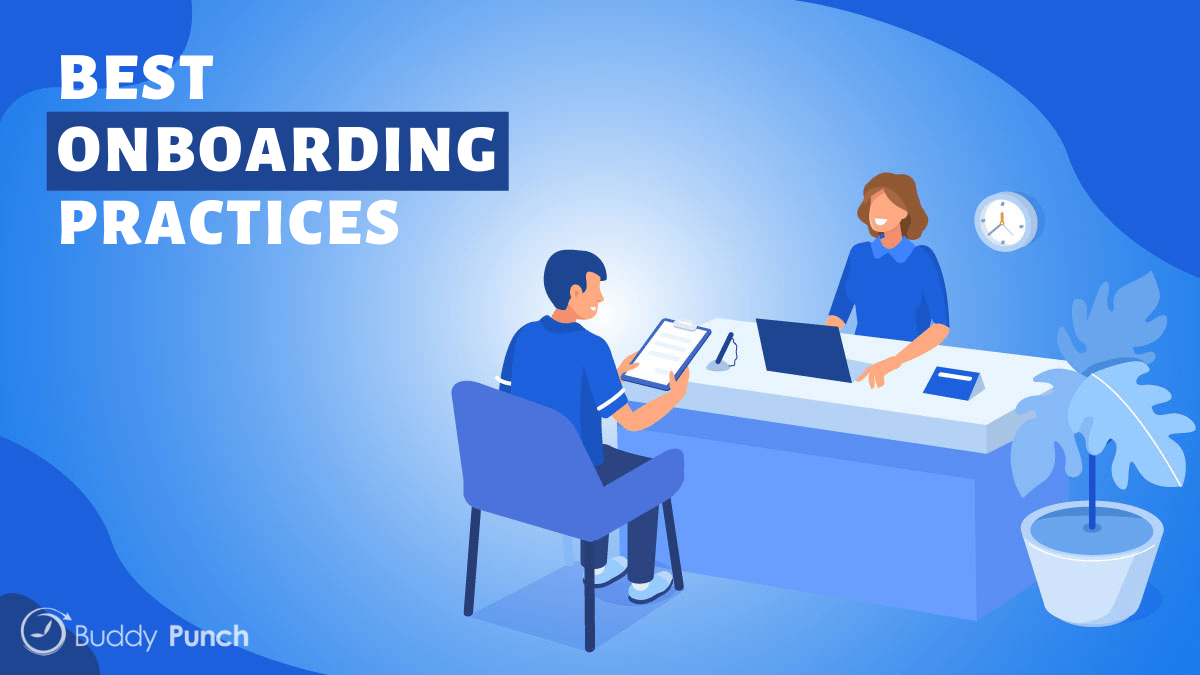 Whether you're a new or established business, it is important to review your onboarding practices to ensure they are actually useful to you or the new hire.
Best Onboarding Practices
To ensure that new hires understand what is expected of them from day one, management needs to lead and execute efficiently and by example. Below you will find a detailed list of the best onboarding practices to improve a new hire's first impression.
Appointment letter – Not all companies send out this letter, which usually contains essential information about the appointment title, job description, and start date. If you do send out these letters at your business, it is vital to do so as soon as an individual accepts the new job. This letter is the first step in shaping the employee's experience, and you can always send this information via email if you want to save some money.

Welcome email – A new hire should receive a welcome email that congratulates them within a few days of accepting their job. This email should inquire as to if the employee has any special needs or concerns. It should also serve as a way to introduce a point of contact or two. This could be your hiring manager or an HR representative who will be doing the onboarding. Be sure to send this email by informing the new hire that a follow-up email about the first day of work will be coming shortly.

Follow up email – This email should provide important information for an employee's first day. Include information such as where to go, instructions on how to get there, when to show up, and the email or phone number of a contact if they need any help in their new role. If any paperwork or ID requirements need to be addressed, make sure you mention that in the message and specify the exact documents that will be necessary.

Behind the scenes – The arrival of a new employee usually means having to coordinate with operations and support staff to ensure the workspace is available with the necessary supplies, phone, furniture, and maybe even a nameplate. If a computer is needed, your IT department should install any software, including time clock software, related to the employee's job and ensure their workstation is ready to go. Take this time to make the work environment as welcoming as possible for the new hire's first month.

Transparency – Perhaps one of the worst practices when it comes to hiring a new employee is not telling existing staff about a new hire. If a mystery employee suddenly shows up, management is telling their team that they are not important enough to be in the loop. It's not just your HR team that should be aware of the new employee, your entire team should be prepped. Be transparent and team members may even help foster employee engagement by reaching out via LinkedIn or Slack.

The arrival – One of the keys to effective new employee onboarding is to have a planned process ready to deploy. A manager should be available to greet the new hire and introduce them to their worksite as well as their workspace – now's a good time to state the company values. At that time everything should be ready to go, such as a working phone, supplies, and the computer. An individual from your IT department or an HR professional should be on hand to educate the new employee on any company policies and inform them how to use equipment as well as any software needed for their job. Alternatively, you could hold a full employee orientation.

Support systems – Many companies conduct benefit meetings. If you hold these meetings, it is vital to schedule them as soon as possible. Having health insurance coverage is a significant concern for many individuals, and getting it out of the way immediately will create a better environment to focus on work. Companies that don't have benefit meetings will want to ensure they have employee packets available. These packets should include information such as insurance plan information, tax forms, retirement information as well as phone lists, organizational charts, and department directories.

If you use time clock software, it is important to help your employee understand how to use this system and how it benefits them. Not only does it ensure that the employee is paid correctly, but that they are spending the correct amount of time on particular tasks.
Check-ins – It's important to have a followup meeting (or meetings) scheduled to see how well your new employee is acclimating to the company culture. A first month milestone is a good interval to see how new hire onboarding is progressing. A survey by BambooHR found that 41% of HR employees felt that training needed to be updated during onboarding, which could signal that many businesses are failing to properly optimize their onboarding experience.

Code of conduct – One particularly important document that needs to be in the new hires packet Is the company's code of conduct policy. While most individuals are more aware of what constitutes as good or bad behavior, it is best not to leave it up to chance.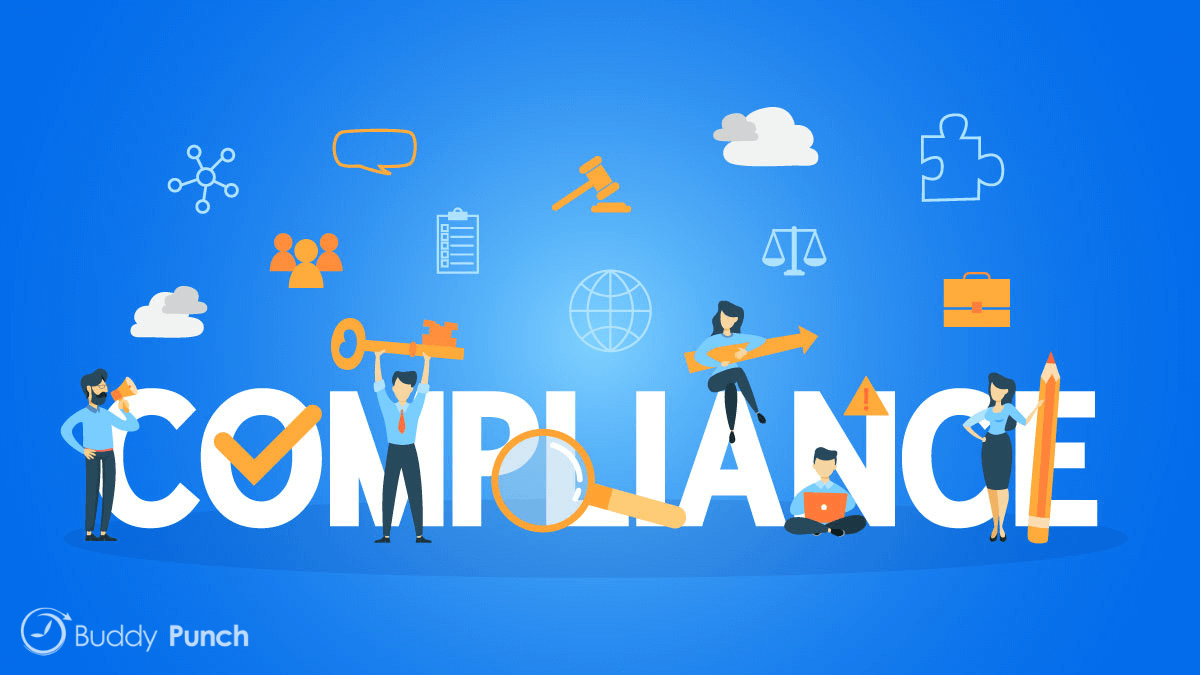 Successful onboarding isn't just about ensuring an employee understands their job, it's also about helping them understand your business, the culture, and policies that are in place. Not only does it improve productivity for your business overall – it also improves employee retention. By any metric it's a win-win.
Compliance & Protocol Of Employee Onboarding
A standardized onboarding process should be implemented at all levels so that hiring managers and members of your Human Resources department can ensure they are following the best practices for compliance, communication, and protocol.
Inclusion and communication are significant factors when it comes to employee satisfaction. Most individuals like to feel as though they are part of a team. So be sure to take any new employees on an office tour and introduce them to existing staff in their department as well as other people in the office.
Their manager should send out an introductory email, welcoming the new employee to the team, and encouraging coworkers to stop by and introduce themselves. If you are hiring several new employees at once, to help everyone get to know each other, you could try some team-building exercises or take everyone out for a get-to-know-you lunch.
During the first week of employment, preferably in the earlier hours of the day, the manager should meet with new hires and go over expectations. This is also a great time to assign employee training and help them become familiar with the environment and any new processes they encounter.
Managers should set goals right away for new hires. These goals should be easy, like getting any HR issues taken care of, allocating hours for the new hire to explore their team's previous work or completing a simple assignment. This is a great time also to have them come up with a list of questions about the job, the company, or the marketplace.
Here's a list of other relevant policy and procedure points you should cover with any new hires:
Protect company property – This doesn't just include physical property, but intellectual property and knowledge of the company's business initiatives as well.
Avoid conflicts of interest when possible.
Treat your co-workers in a respectful way.
Romantic relationships between management and staff are not allowed to help eliminate the potential for sexual harassment.
Employees charged with embezzlement, sexual harassment, theft, and other unlawful behavior may be subject to legal action.
Attendance policies should be adhered to and time clock software should be used to ensure employees are being paid correctly.
Failure to adhere to the businesses' code of conduct may end with disciplinary action. Individuals who repeatedly violate the code of conduct may face suspension, demotion, loss of benefits or compensation, or even termination.
Once your new hires get through their first week, HR and the employee's manager should ask for feedback. What part of the onboarding process was helpful? What could have been done better? Companies that don't ask for feedback will never know how they're doing and if they could be doing it better.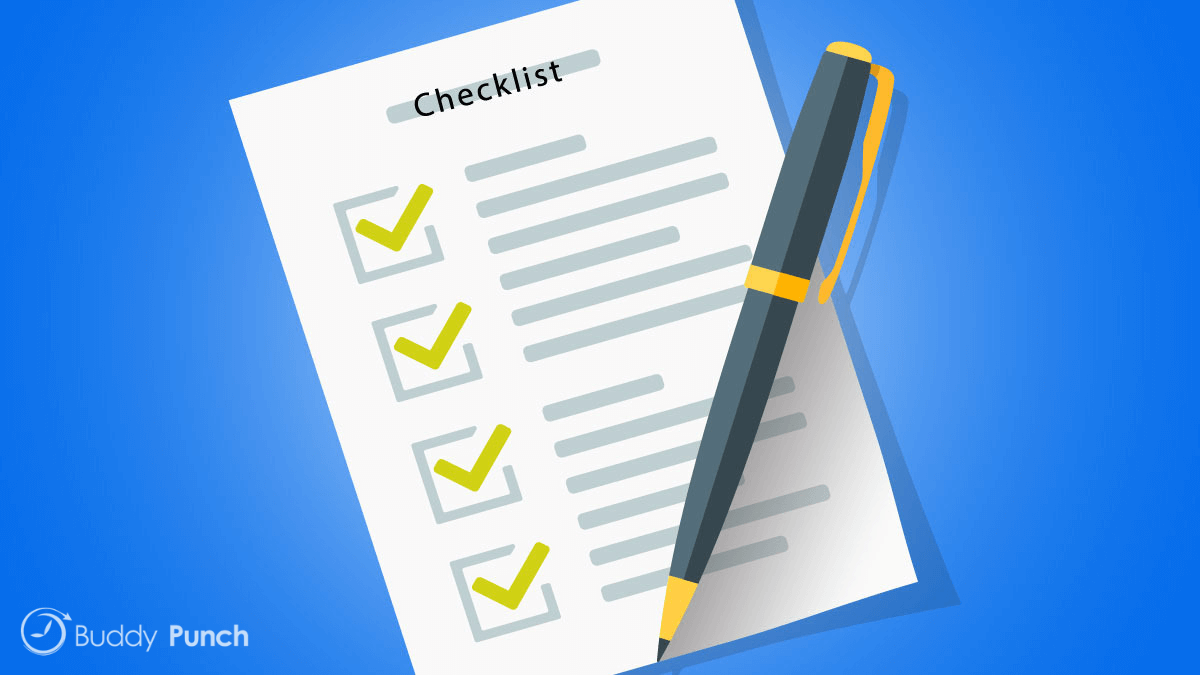 When onboarding remote workers, the process is slightly different. You must ensure they have access to a communication platform, understand their duties, and can properly track their time worked – this is where time clock software can greatly help!
Employee Onboarding Process: Remote Workers
Onboarding for remote work is both simultaneously easier and harder than onboarding employees who will be working physically at your location. Of course, there should be welcome emails and follow up emails, but there is less pressure on your IT team as they only need to create an email account and set up permissions for any software your company uses.
As far as managers and operation staff go, there is less stress as they don't have to worry about a remote workers arrival. Most remote employees operate out of different time zones, so starting time is generally a loose concept for them. There is no rush for either an employee or manager to synchronize their workflow and log on to a collaborative platform simultaneously.
One of the main requirements for remote onboarding is detailed email instructions being sent out to the new employee before they're ready to log on for work. This is an absolute must. Relevant documents such as worker eligibility, insurance selections or how to use your time clock software should be provided to the remote worker as soon as possible. However, this can be done at the remote worker's leisure then scanned and emailed back to the office.
But just because an employee is remote does it mean you get to ignore new recruits. Actually, in a way, you have to work harder. If you have a friendly exchange with a colleague on the way to lunch, oh, it may seem simple. However, it is packed with information. A few words, a smile or laugh are all crucial points of data that can be used to help you determine how an employee is feeling or if something is going on with them. This is something you can't get with a remote employee.
By using time clock software or a messaging platform, you can stay in touch with your remote workers daily and help to make them feel like they are part of the team. Leaders should try their best to be proactive and friendly. Most of your onboarding rules will still apply to your remote workers, which include creating a culture that values communication, excellence, and efficiency. Go out of your way to ask questions about the project or task they're working on and share helpful tips when needed.
As for integrating a remote employee into your team, a manager should try to organize a weekly video conference. This allows the team to interact in real-time with one another, put faces and voices two names and as a human element in an otherwise virtual environment.
Lastly, and most importantly, a manager must be a frequent presence in their team's group chat. Ideally, they would be acting like a responsible, level-headed master of ceremonies who keeps everyone engaged and communicating frequently – both with new and veteran workers. Engaging with staff daily encourages them to remain engaged, and that is a fundamental requirement for managing a successful team.