Paid Time Off Tracking Feature
Our PTO Tracking software lets you revolutionize your time off management.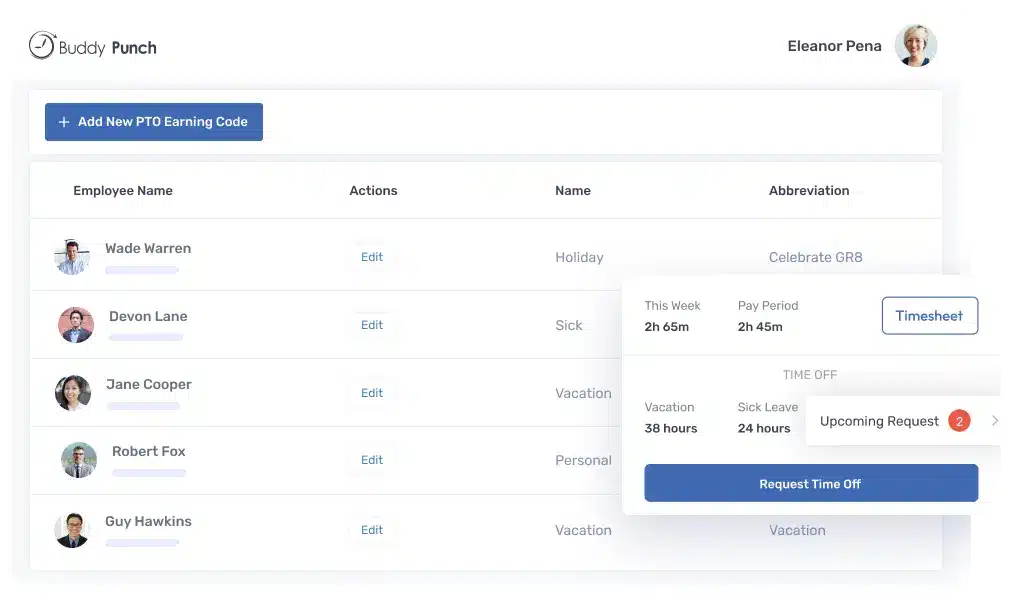 PTO Types
Never lose track of employee time again. You can create custom PTO types, like the ones below.
How Does PTO Work?
Employees Can Enter It In
Establish an employee self-service approach to PTO – allow them to enter it directly on their time card whether it's vacation time, sick time, or personal reasons. They can request time off and you'll receive a notification to approve or deny it, or you can automate the pto management by letting them add it in without requiring your approval.
Spend less time managing sick leave and get more time to streamline your business.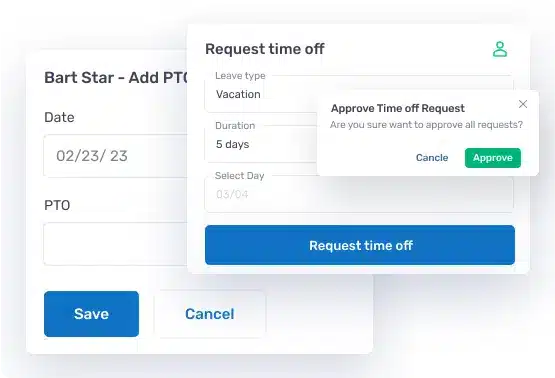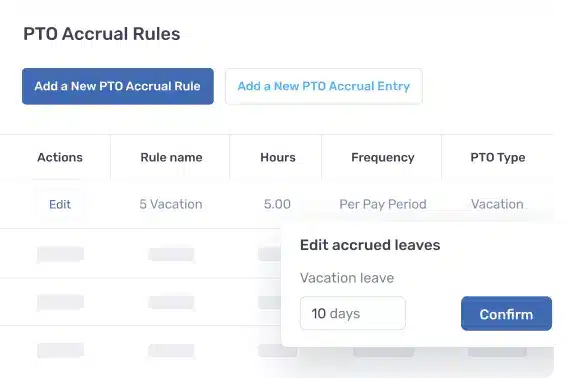 We Offer Accurals!
If you are looking to have Buddy Punch track time available and time used, we offer an Accrual feature that is customizable to your business. If you're interested in learning more, check out our PTO Accruals page.
Allow Employees to View All PTO
If you would like for your employees to view the PTO requests for other employees, then you have the ability to enable the option to allow employees to view PTO Calendar for all employees.
We created an added layer to leave management by enabling your team to view PTO requests made by other employees. Employees can also view the overall PTO calendar in real-time to see how full or available the timesheets are. Who says vacation tracking has to be the sole responsibility of you as the business owner? Employee PTO Management gets easier when team members themselves are involved and able to make informed decisions about when they take sick days, or when to take over while another employee vacations.
This is an optional feature, so if you do not want to use it you can simply disable it.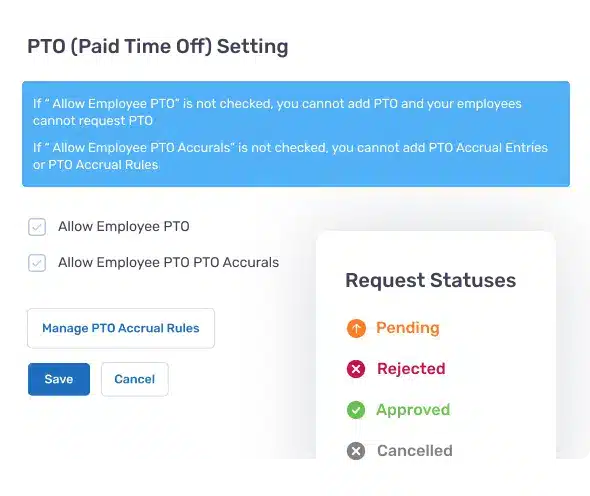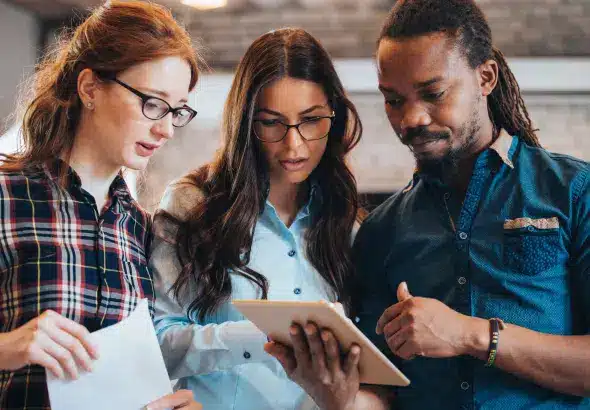 Don't Need PTO?
We know that every business is not the same or has the same needs. That's why our management system is flexible in its applications – create nuanced leave policies or disable the PTO feature entirely to retain full control of your employee leave scheduling. Then, as admin, you can enter in a day off for employees when you see fit.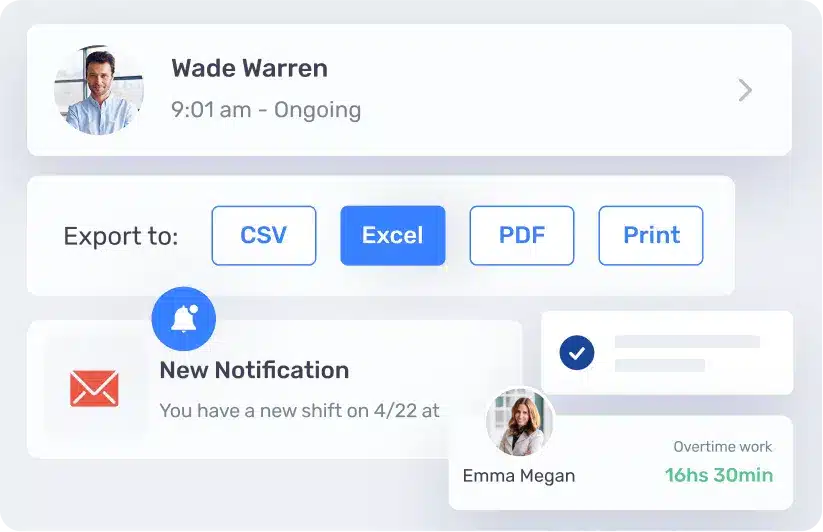 Other Features
We know how important it is to have a robust set of features and functionalities to help you better manage your employees and their time. We pride ourselves on offering many features that are not provided by several other time tracking systems. Whether you are looking for simple yet powerful features such as PTO Accruals and Overtime Calculations or more advanced features such as Geofences and QR Codes – we have got you covered! Make sure to check out all of the Other features we offer.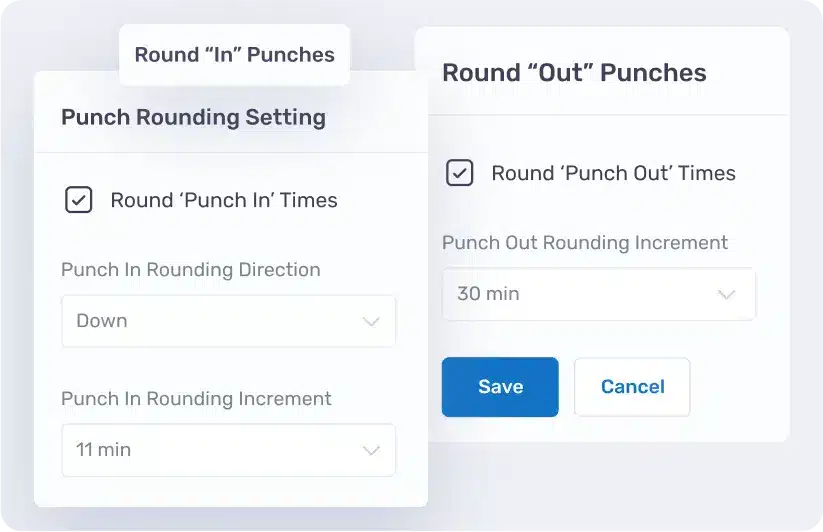 Punch Rounding
Do you have multiple employees that punch in from one location resulting in their punch times being off? With our Punch Rounding feature you can set your employees punches to be rounded up, down, or to the nearest. Specify a predetermined interval ranging from 2 minutes to 30 minutes for either punch in times, punch out times, or both..