Calculate Employee Hours & Pay Online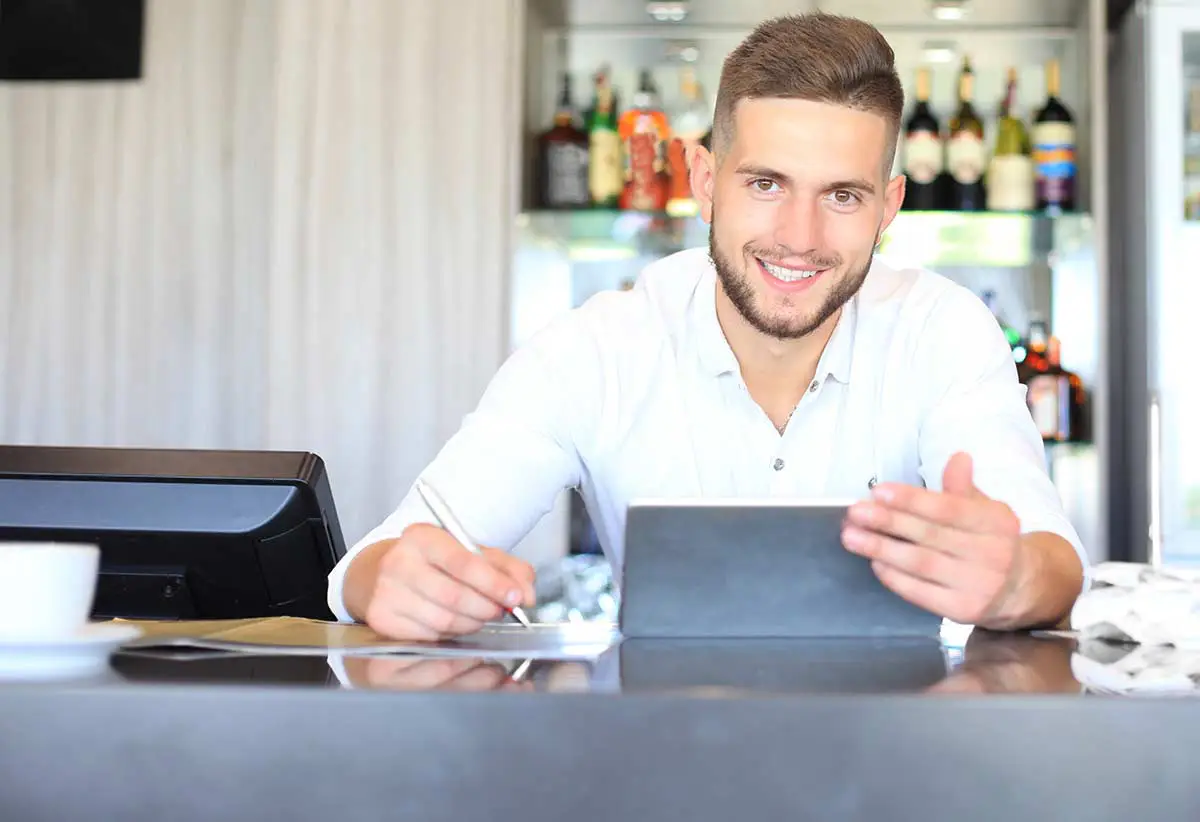 When looking for ways to increase productivity for a business, one of the most effective ways to achieve that is by using a time tracking app to track employee activities and find ways to make daily operations more efficient.
But not all time tracking apps are created equal – you need to find a software vendor that meets your individual needs and brings an extensive list of powerful features. Most importantly, the software should be easy to use and allow you to automate most of the time tracking tasks so that your staff can spend less time calculating hours and more time working to grow your business.
If that's what you're looking for, we have good news – Buddy Punch can provide you with all you need from a time calculator app and more.
Introducing Buddy Punch
Buddy Punch is an online time card system that provides a convenient and easy to use punch clock platform for your employees. After all, running a business can be hard enough, so you need a system that can at least make time tracking as easy as possible.
With Buddy Punch, you will always have complete control over time tracking of all your employees. Our software is flexible and can be customized to fit the needs of any business. Whether you need a system for tracking people out in the field or working in remote locations, Buddy Punch has the tools necessary to make the entire process as seamless and straightforward as possible.
Punching in or punching out can be done by just clicking a few buttons on your phone or tablet. The easy-to-use app makes the entire process take just a few seconds, which is convenient for both managers and employees.
Our free time calculator app can be downloaded on both Android and iOS systems, so your staff can take advantage no matter which platform they use.
Buddy Punch Online Time Clock Software
For those that need a reliable online time clock software on their desktop or laptop, Buddy Punch provides a comprehensive Google Chrome Web Store app that can be installed by just a few clicks.
The thing that makes Buddy Punch such a popular option is its versatility. It can be used from any device, doesn't require any hardware or software to install, and takes only a few clicks to set up.
Calculate Employee Hours & Pay
With Buddy Punch, calculating employee hours has become easier than ever. You will always have instant access to all punch in and punch out activity and can quickly check the total hours that each employee has worked.
And the best part is, you won't even have to calculate the hours manually!
The system will automatically calculate regular time as well as overtime hours and transfer all the necessary information to Payroll in a convenient report.
This process virtually eliminates any chance for errors in time tracking, calculates each employee's hours automatically, and even enables employees to enter their paid time off on their own, which the managers can approve in just a few seconds.
Webcam Feature
Our webcam feature will automatically take a picture of the person that's punching in or punching out. The picture then shows up on your dashboard so that you always know who did the punching and don't have to worry about verifying each punch.
It's an optional feature that's available on the Chrome and Firefox browsers, and it can be beneficial for a lot of businesses, but if you feel you don't want to use it, it's easy to disable as well.