Time Tracking for Accountants: 5 Strong Software Options (In-Depth Post)
Time Tracking is the key to improving productivity for accounting firms, but there's a wrong and a right way to go about implementing it. In this post, we're going to guide you through the Do's and Don'ts of accountant time tracking, including highlighting some of our top 5 picks of time tracking software to make use of.
Time Tracking for Accountants
Why Accounting Firms Value Time Tracking
Accounting Firms need to be able to track their employees' hours to determine which jobs and projects are costing them the most. What is the return on your investment, which type of client generates the most revenue for your business, and how can you grow their business by targeting more like them? Keeping track of employee hours is the first step to greater profitability for an accounting firm.
There's also the flipside of this – keeping track of billable hours to ensure that you charge your clients accurately and transparently. How much time was spent preparing financial reports, calculating tax returns, checking the accuracy of financial documents, and more? Being able to deliver an exact breakdown will foster trust between you and your clients and may even serve to give them a greater appreciation for the work you and your team do.
Manual Time Tracking vs Digital Time Tracking
Some business owners that come to value time tracking decide to stick with manual timesheet templates. At first glance, it makes sense: they're easy to distribute to team members, can be reset at the end of each pay period, and are simple enough that anyone can use them.
But they're also horribly ineffective. Prone to human error, generally time-consuming, and susceptible to time theft or buddy punching – manual time reporting just doesn't stack up in the modern age.
That's why we recommend billing software for accountants – and considering their usage of software and data in their careers, we're not surprised it's relatively easy to sell them on the benefits of digital time tracking: sleeker, simpler, and more accurate.
Though, even if you're sold on using an automatic time tracking app for accounting, there are quite a lot of options out there. Our advice would be to narrow your options down by focusing on three core aspects of prospective tools:
Employee Accountability. How does each feature improve time management for your team? Some time tracking software for accountants might come with features that sound good but are largely impractical or useless.
Design Simplicity. Going along with the above, there's a real danger that a time tracking tool might not reach its full potential simply because it's too difficult for your accountants to use. Ideally, a time tracking tool for CPAs will be intuitive and easy to use both in its design and in the enabling and usage of every function it has.
Now, keeping these 3 aspects in mind, let's go over our ranking of the top 5 Best Software Tracking Options for Accountants.
Coming in at the top of our ranking is our very own software, Buddy Punch. The reason is simple: the three aspects of time tracking that we settled on prioritizing (Employee accountability, design simplicity, and payroll streamlining) came from our own experience working with clients, as well as our clients' personal testimonials as to what they needed from a time and expense tracking software for accountants.
A quick glance at just a few of Buddy Punch's features make it more apparent how we learned from personal experience:
Employee Accountability (GPS Tracking, Job Codes, Customizable Reports)
Design Simplicity (One-Button Clock in, Notifications, Punch Rounding).
Payroll Streamlining (Payroll Integrations, Payroll Reports on Demand, Overtime Calculations)
But it may not be immediately obvious what each of these functions are supposed to do for a CPA firm, so let's dive into them for a quick overview.
Note: If you're already getting an understanding of Buddy Punch's value or want a more hands-on experience with these functions, you can sign up for a 14-day trial here.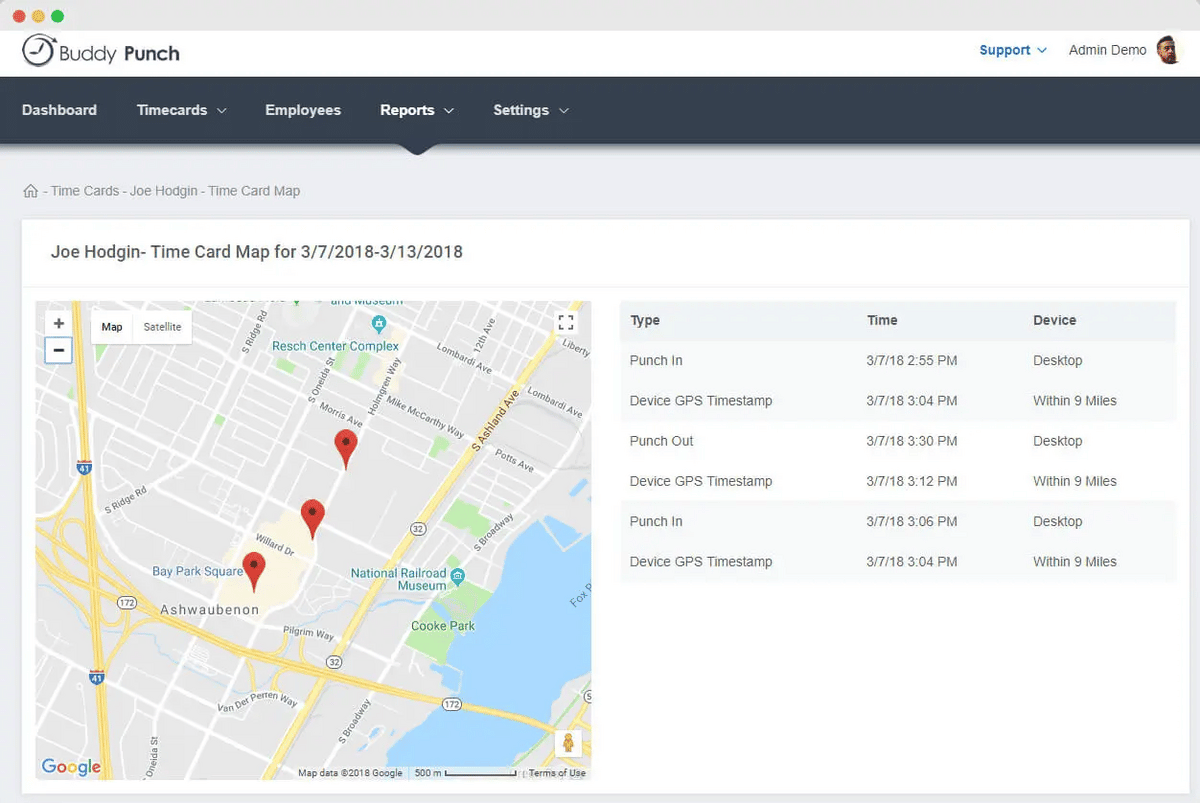 Buddy Punch's GPS Tracking feature enables you to track your accountants even while they're working off-site or from home. With this, once employees clock in, their locations are marked on an interactive map. You can even view your entire staff at once through this option.

The Job Codes feature, also known as Department codes, is a very effective manner of tracking the amount of time your team members spend on each project throughout the workday. With this, you can see exactly how much time is spent on a project to determine its profitability. If team members work on multiple projects throughout the day, they can easily swap to a different job or project code to reflect that.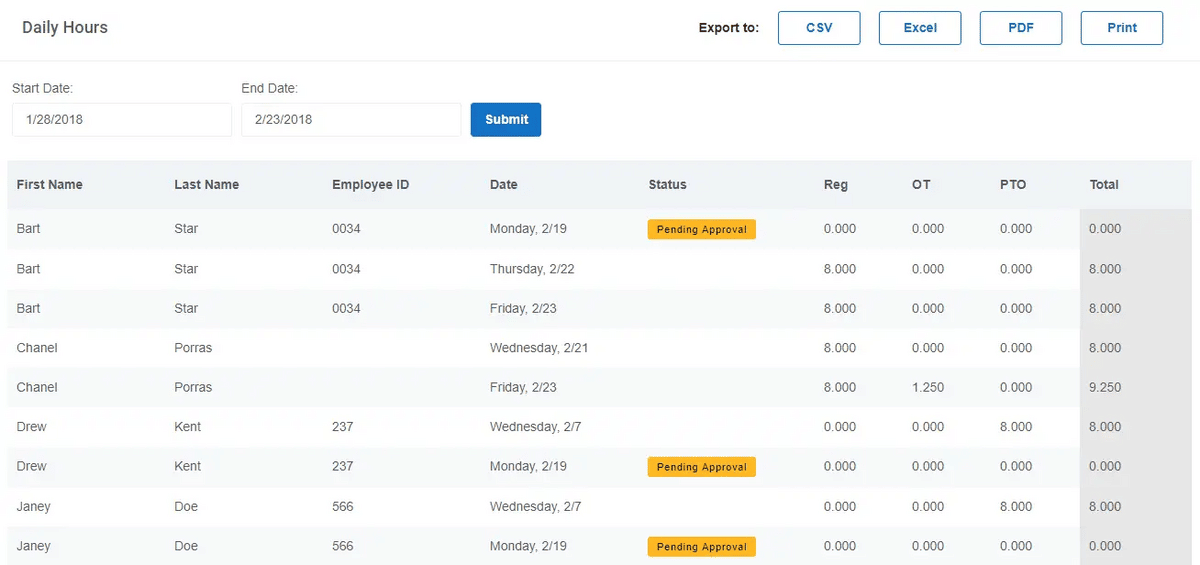 Buddy Punch offers a wide variety of functions that help business owners gain transparency on how their business operates. But most of that data would be useless if you weren't able to conveniently access and parse through it. View your Hours Summary, In/Out Activity, PTO Summary, Employee details, and more. You can export these reports into Excel CSV or PDF Formats depending on your preferences.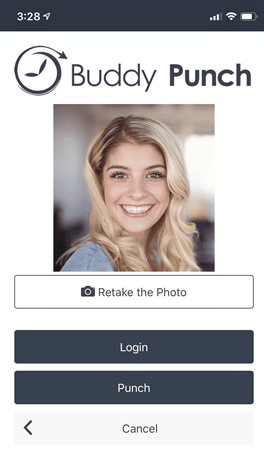 As we dive further into Buddy Punch's offerings, it's important to remember that we never lost sight of our goal to make sure the software was easy for absolutely anyone to use, from managers to employees. That's why, if your goal is only to have a simple time tracking app, Buddy Punch can be that for you. Clock in with one button press then go about your day, with none of your free time sapped away.

The Notifications feature lets employers and employees alike focus on work throughout the workday, while remaining secure in the knowledge that they'll be alerted for anything that needs their attention.
For example, managers and administrators receive alerts when employees clock in, request time card approval, or put in a PTO request. On the flipside, employees receive a notification when a manager responds to a PTO request, when their time cards are approved or denied, or when they're approaching overtime.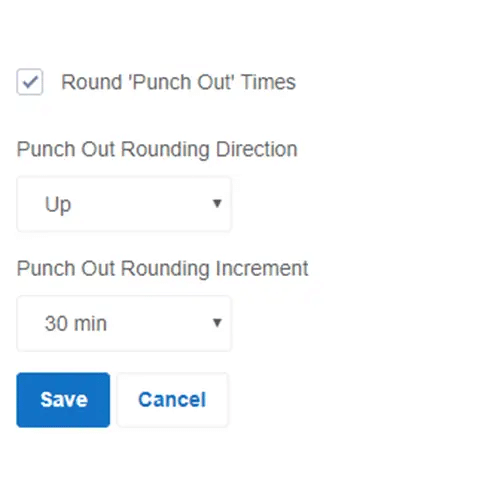 This is an example of a set-and-forget feature that can have a surprisingly positive impact on your time & resource management. With this, you can set punches to be rounded up, down, or to the nearest predetermined interval from 2 minutes to 30 minutes. This feature is helpful if you have a large number of employees clocking in on the same device (for example, if you've set Buddy Punch up as a terminal or kiosk).

Buddy Punch makes it easy to transfer data that you've gathered over to Payroll Software for more accurate billing, invoicing, and payments. Some of the more popular names we work with include QuickBooks Time, ADP, Paychex, and more (click here to view the full list).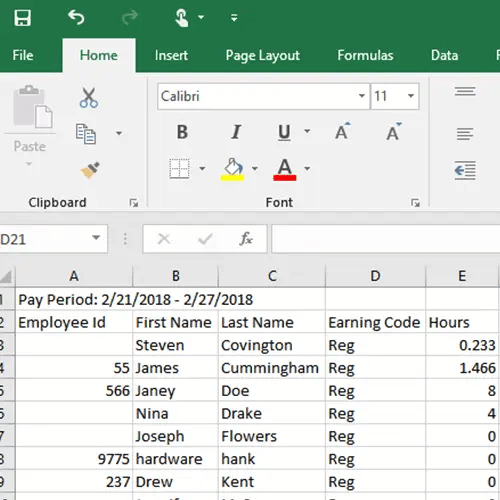 Accountants, bookkeepers, and CPAs rely on accurate data for every stage of their business. Let Buddy Punch facilitate that through the Payroll Export feature. This gives you a detailed view of your employees, their hours, overtime, locations, and departments. You can also sort between previous pay periods at will.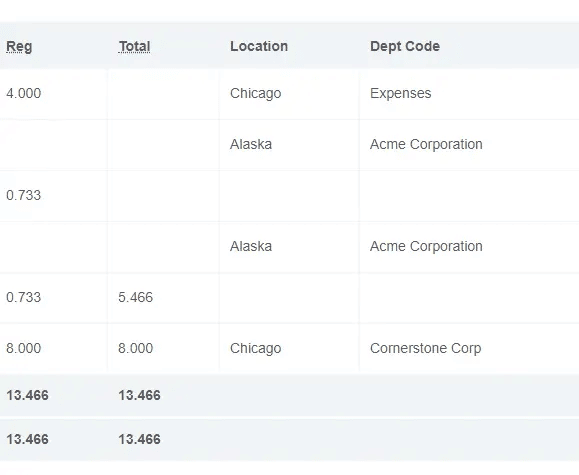 The last feature we want to highlight is the Overtime Calculations feature. You can cycle between common overtime types in our software or reach out to us to have a specific overtime type created that fits your needs. Save time by letting Buddy Punch do all the calculation for you – because you do enough of it during your workdays.
Buddy Punch Brings More to Business Owners
We want to make it clear – we've only touched on a few of the features Buddy Punch has to offer. Consider some of these other functions:
And even that only covers the in-app benefits of using Buddy Punch. Our website is a treasure trove of resources:
There's the doc center – which contains useful articles on how to best utilize Buddy Punch as a desktop app, mobile time tracker, or tablet monitor to improve your workforce.
There's also the blog section that contains up-to-date information on many aspects of business management: best practices, new laws, and unique strategies that might appeal to your team members.
And lastly, our live chat will connect you with a responsive customer support representative that's always available to help you answer your questions.
But all of these features – in-app or out-of-app, are better experienced than read about. You can book a one-on-one personalized demo here.
Buddy Punch's Online Reviews
As of the writing date, Buddy Punch has 4.8 out of 5 stars and 697 reviews on Capterra.

Below, we'll list just a few reviews directly from accountants to show how Buddy Punch impacted their workforce. (Click here to explore the full list of reviews.)
"Buddy Punch was easy to use for all of our employees and I am able to access it from my home rather than having to remember when I went into the office to make adjustments to time cards, approve PTO, or print reports. Also, even though I set specific pay periods, I am able to print reports with whatever date ranges I indicate. I find that very useful."

-Sarah S., Head Bookkeeper/Accounting (Click here to read the full review.)
"Overall: Helpful on the go access. I like that you can punch out at a specific time since I run errands outside of work then estimate my clock out time.
Pros: Easy to use. Can use it anywhere. I am glad to have the access on my phone to help while I am walking to the front door I can just punch in."

-Holly S., Comptroller (Click here to read the full review.)
"I was really impressed with Buddy Punch- I had been looking at a bunch of software for time keeping and this was the ONLY site that immediately asked if I needed help, didn't hide their pricing or phone number. When I asked questions on the chat I got immediate answers and also links to help me find more complete answers.[…]I just appreciated the transparency of the site, pricing, and help. "

-Ashley D., Accounting/Administration (Click here to read the full review.)
"Before we began Buddy Punch, completing a weekly labor analysis would take over an hour and a half. Between contacting the locations to send the timecards, manually entering daily hours, deciphering notes scribbled on the cards and updating labor information for new employees we had enough! Now the process is as simple as logging on, setting the date range, exporting a CSV and migrating the data into an analysis template."

-Rafael E., Accountant (Click here to read the full review.)
As these reviewers all noted, Buddy Punch streamlined their operations and came paired with an effective customer support team.

Try Buddy Punch for Free
If you feel that Buddy Punch might be the best time tracking software for accountants, sign up for a free 14-day trial. You can also book a one-on-one demo, or view a pre-recorded demo video.
BigTime is an automatic time tracking software that excels in helping professional service firms calculate the value of their client work. Some of its features include:
BigTime works on Desktop or on smartphones (Android or iOS). As of this post's writing date, BigTime has 4.6 out of 5 stars and 576 reviews on Capterra.
"We use BigTime for Professional Services Automation. It is great for our multilevel company. Overall: Our company is not able to more accurately and completely track time to be charged to a project. Our systems are now more automated and more paperless."

Click here to read the full review.
TimeCamp is a software solution that aims to increase project profitability. Some of its features include (but are not limited to):
If you're on a budget, this tool comes with a fairly liberating free plan (unlimited users, projects, and tasks), though it locks many features behind the paid plans. TimeCamp has a rating of 4.7/5 stars, based on 557 total reviews.
"While I'm working as a freelancer at the moment, I ran a creative agency for many years and managed multiple teams of both internal and remote employees.[…] For those who need some extra help, the system can be fully automated to capture everything they do and even assign it to the right account based upon their activity and keywords. The thing I like most is the productivity reporting!"

Click here to read the full review.
Xero is a powerful but specialized tool designed specifically for accountants, with features such as:
Xero is a great tool to schedule payments, handle suppliers, and manage billable and non-billable time. As of this post's writing, it has 2159 reviews on Capterra (see here) and a rating of 4.3 out of 5 possible stars.
"Best Account Software for the Money.

Overall: I would recommend this to all small businesses, best value for the money.
Pros: Low cost, connections to banks, and credit cards are where it really shines."

Click here to read the full review.
Clockify is an incredibly popular time tracking tool, largely because it has a very forgiving free plan. Some of its features for accountants include:
At the time of this post's writing, Clockify has 4196 reviews on Capterra and a rating of 4.7 out of 5 stars.
"We have used Clockify with great success to understanding where our time is going. It simplifies reporting, and it's a visually appealing software with a browser extension and color coded projects, allowing for ease of use and customization. It brings a sense of organization to our company that we would not have otherwise, and for an up-and-coming nonprofit, the free version has served our most essential needs very well."

Click here to read the full review.
Finding The Best Method of Time Tracking for Accounting Firms
Though we narrowed down our list of options, it should be apparent just how much tracking software designed for accountants can vary. Finding the best fit for you team might be a matter of trial-and-error, but you can make it easier on yourself by taking a close look at their features and their goals.
For example, if your business makes heavy use of PayPal, you might find that TimeCamp is right for you. If you're on a budget and don't mind feature limitations, maybe you'll like Clockify.
But, if what you're ultimately looking for is a full-service time tracking software for accountants, one that comes with an intuitive design, helpful customer support, and easily enabled or disabled features, then you really can't go wrong with Buddy Punch.
Try Buddy Punch for Free
If you feel that Buddy Punch could be the right accounting software with time tracking for your business, sign up for a free trial. You can also book a one-on-one demo, or view a pre-recorded demo video.

You May Also Like…