Online Time Clock For Optometrists (3 Options)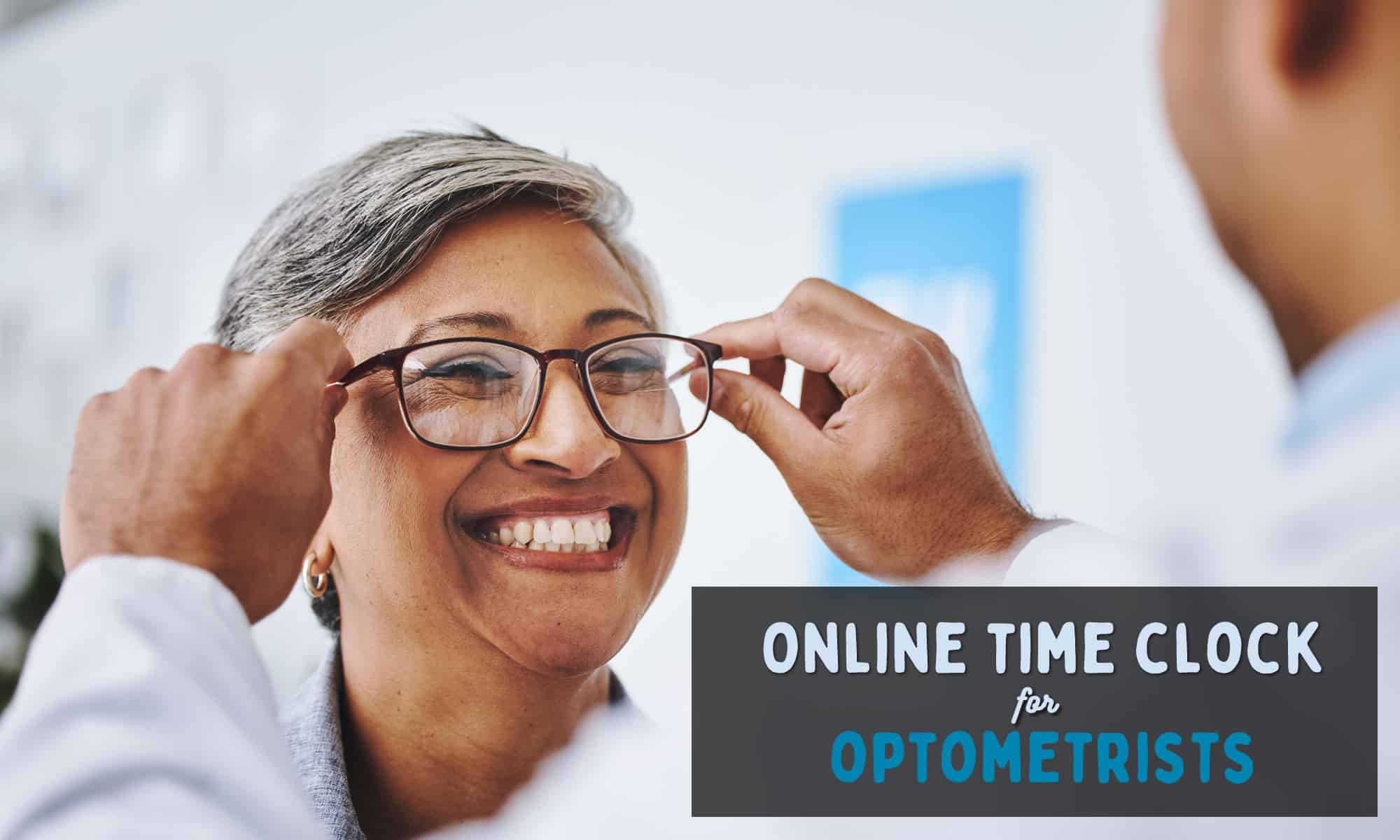 As an optometrist, balancing your time between essential tasks like conducting eye exams, diagnosing eye diseases like glaucoma and macular degeneration, prescribing contact lenses or eyewear, and managing your small business can be challenging.
We have a solution: introducing our top three digital time management tools designed specifically for optometric professionals.
These interactive platforms – Buddy Punch, Hubstaff, and TimeCamp – are custom-made to cater to the unique needs of optometry practices:
On-site live tracking and geofencing using mobile devices.
Biometric clock-in/out through facial recognition.
Efficient PTO and leave management.
Instant alerts for management.
Integration with payroll systems.
Whether you're an optician running a boutique clinic or an ophthalmologist overseeing a large vision care center, these software solutions can help optimize your operations.
The platforms transform complex, real-time data into manageable analytics, aiding you in refractive decision-making processes.
Incorporating these cloud-based solutions means abandoning the old templates of spreadsheets and manual data entry. Instead, optometry practices can adopt advanced time tracking and job-costing features, enhancing competency within their organization.
These digital platforms are recognized for improving productivity, simplifying administrative processes, and mitigating potential time theft, all of which are important in maintaining a successful practice in an industry challenged by ocular conditions such as dry eye, astigmatism, and retinal disorders.
Online Time Clock For Optometrists
Let's take a closer look at how Buddy Punch, Hubstaff, and TimeCamp can elevate your practice management efforts, whether you're treating pediatric patients or providing general eye care. They offer an ideal blend of modern tech solutions and optometry-focused features to meet your unique needs.
1. Buddy Punch
Buddy Punch is an all-encompassing time clock software solution, meticulously crafted with optometrists in mind. This tool guarantees streamlined team coordination and efficient time tracking, whether you're operating a small optometry practice or managing a larger vision care facility, thereby allowing your team to reach its full potential.
Empowering Optometry Teams With Time Management Software
Buddy Punch integrates seamlessly into your current payroll system, effectively boosting productivity while allowing optometrists to focus on vital tasks such as patient care and professional development.
The software's intuitive interface simplifies time management for optometrists. Teams can easily clock in and out with a single click, ensuring accurate time logging. The platform also offers immediate access to real-time timesheet data for practice leaders.
Stay Updated With Instant Notifications & Alerts
Customizable notifications and alerts, delivered via email or mobile, are part of Buddy Punch's offer. From updates on time-off requests to approval statuses, these alerts ensure all members of your practice are well-informed and engaged.
Bolstering Security With Face Recognition
As part of its feature set, Buddy Punch introduces a facial recognition tool for added security and transparency. Optometrists are prompted to take a selfie while clocking in and out, which mitigates potential fraudulent time entries. This feature encourages honest time tracking and provides an extra layer of security.
GPS Tracking For Optometry Teams
Buddy Punch includes GPS tracking. This is especially beneficial for optometrists overseeing remote or blended teams. Practice leaders can monitor where and when team members clock in and out, fostering a culture of transparency and accountability.
Visit our "Knowledge Base" for a more in-depth understanding of the array of benefits provided by Buddy Punch.
For any specific questions or if you require further assistance, our dedicated support team stands ready to help.
You can book a one-on-one personalized demo here.
Buddy Punch Is A Useful Time Tracking Solution
Here are just some of the features available to Buddy Punch users:
Buddy Punch's Online Reviews
Buddy Punch's user reviews highlight the immense benefits of this platform. As of the writing date, Buddy Punch has 4.8 out of 5 stars and 857 reviews on Capterra.
Below, we'll list just a few reviews that speak to Buddy Punch's ease of use and great customer support service. (Click here to explore the full list of reviews.)
As reviewers have noted, Buddy Punch provides team leaders and project managers with the necessary tools to streamline timekeeping and monitor labor costs:
"Overall, great! When I've encountered any issues or corrections to be made, it is usually handled in a few minutes not days or weeks, and the help features are detailed yet easy to follow."
Click here to read the full review.
"Buddy Punch is very user-friendly. My company has been using Buddy Punch for about 8 months and have not had any issues. Great Service. Great Price."
Click here to read the full review.
"Cannot say enough about their support. Even if the product was not as amazing as it is, I would highly recommend Buddy Punch due to the unbelievable support!"
Click here to read the full review.
"The monthly scheduling feature and web/app time clock are both very easy to use, organized, and reliable."
Click here to read the full review.
Try Buddy Punch for Free
If you feel that Buddy Punch might be the right fit for your business, sign up for a free trial. You can also book a one-on-one demo, or view a pre-recorded demo video.
2. Hubstaff
If you are looking for a user-friendly solution for managing work hours, Hubstaff emerges as a compelling choice. This platform is loaded with features explicitly designed for optometrists. With tools ranging from employee scheduling to automated payroll and invoicing, Hubstaff furnishes your practice with the necessary means to enhance workflows and supercharge efficiency.
As of the writing date, Hubstaff has 4.6 out of 5 stars and 1,418 reviews on Capterra. Hubstaff's attendance software offers a range of functionalities, some of which include:

"As a user of Hubstaff, I find the software to be a reliable and efficient tool for managing my team and tracking our time. The automatic time tracking feature eliminates the need for manual entry and ensures accurate recording of work hours, making payroll and invoicing processes smoother. The GPS tracking functionality has been particularly useful for remote workers, allowing me to stay updated on their location and optimize resource allocation."
Click here to read the full review.
3. TimeCamp
TimeCamp can transform time management for optometrists. With its user-friendly features, generating time tracking reports and supervising team performance becomes a smooth operation. TimeCamp equips business owners and team leaders with essential tools to seamlessly manage work hours, thereby augmenting administrative efficiency and amplifying productivity within your practice.

At the time of writing, TimeCamp has a total of 591 reviews on Capterra, with an average of 4.7 out of 5 stars. TimeCamp offers a full range of practical features for teams:
"TimeCamp is one of my most consistently used productivity tools. I've been using it for about 3 years now and I have never had a single issue with it. No glitches, no loss of data, nothing bad. I honestly would be very upset to lose TimeCamp if the company should ever go under or for some reason stops supporting it. As far as I am concerned it is the BEST time tracking app out there, and no one else comes anywhere close."
Click here to read the full review.
Try Buddy Punch for Free
If you feel that Buddy Punch could be the right fit for your business, sign up for a free trial.
You can also book a one-on-one demo, or view a pre-recorded demo video.
You May Also Like…