Mechanic Time Tracking App (3 Options)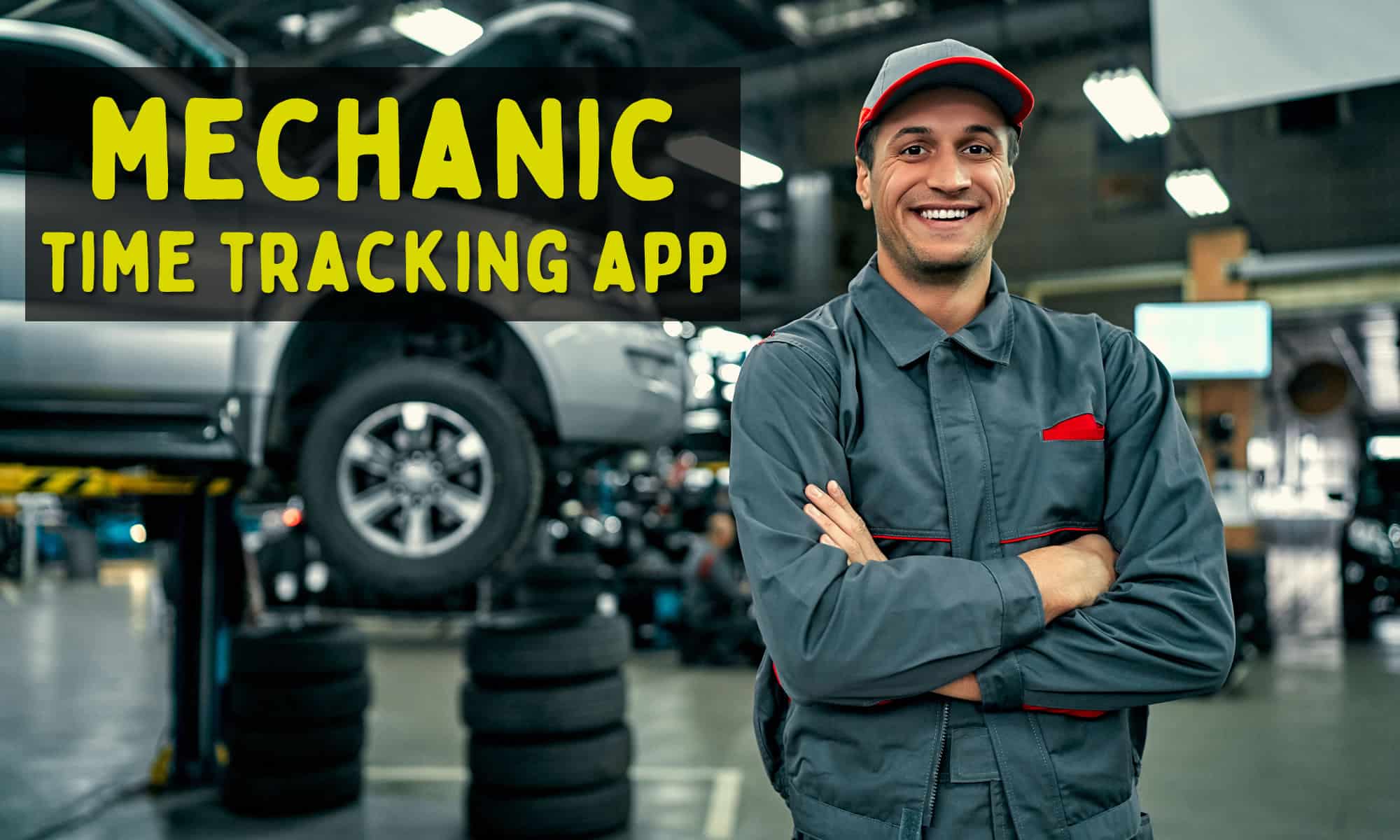 Mechanic time tracking apps have become a game-changer for auto repair and field service businesses, offering unparalleled efficiency and organization.
Are you struggling to accurately track technician time and employee time, leading to discrepancies in pay periods?
Do you find it challenging to manage work orders and ensure timely completion of auto repair tasks?
Is your auto shop in need of a customizable and comprehensive time tracking software that integrates seamlessly with tools like QuickBooks?
Are you looking for an all-in-one solution that offers real-time tracking, timesheets, and employee scheduling on both Android and iOS mobile devices?
These apps empower small businesses, especially auto shops and repair shops, to meticulously track time, manage work orders, and streamline their back-office operations.
With no shortage of time tracking solutions on the market, mechanics are spoiled for choice.
This article is for:
Auto shop owners and managers seeking to improve time management and profitability.
Field service technicians in need of a reliable mobile app for time tracking and work order management.
Small business owners looking for a cost-effective time tracking solution with transparent pricing.
Mechanics searching for a time clock solution that supports both offline functionality and real-time updates.
We have taken a look through several time tracking apps, identifying key features and functionality that truly make a difference to mechanics.
Our hands-on experience and thorough research equip us with the knowledge to guide you toward the best time tracking solutions tailored to your specific needs.
I know firsthand the challenges that come with managing an auto shop and keeping track of employee time.
That's why I'm here to help you navigate through the options and find a mechanic time tracking app that will not only simplify your workflow but also boost the efficiency and profitability of your business.
Let's dive in and explore the top three mechanic time tracking apps that have the potential to transform the way you operate.
Mechanic Time Tracking App
1. Buddy Punch
Say "goodbye" to outdated time tracking methods and embrace Buddy Punch, a time tracking solution designed to optimize the way businesses monitor employee hours, attendance, and overall productivity.
Buddy Punch stands out as a top choice for those transitioning from platforms such as Harvest or Toggl Track, as well as newcomers to time tracking.
Here are some key features and benefits:
Real-Time Notifications: Stay well-informed at all times with instant updates and alerts.
Secure Clock-In Procedures: Utilize QR codes and facial recognition to enhance security and minimize timesheet errors.
User-Friendly Dashboard: Quickly access a straightforward overview of team hours and delve into detailed insights with ease.
Geolocation Capabilities: Ensure accurate attendance records with geofencing and GPS tracking features.
Streamlining Administrative Tasks For Increased Profitability
Buddy Punch automates the generation of reports, leveraging powerful reporting tools while keeping you informed through timely notifications.
This efficiency ensures that your time and resources are invested where they truly count.
Ensuring Accuracy With Trustworthy Timesheets
Put an end to timesheet fraud.
Buddy Punch's advanced security measures guarantee the accuracy of work hours recorded, making every second count.
Access Intuitive Insights On Demand
The intuitive dashboard provides managers with valuable attendance data, enabling the swift optimization of team management strategies.
Explore the app's extensive features in our Knowledge Base, a resource filled with insights to help you maximize the benefits of Buddy Punch tailored to your business's unique requirements.
Compatible with iOS, Windows, and integration-ready for QuickBooks, Buddy Punch's mobile app ensures smooth operation across various platforms.
Need assistance? Our exceptional customer support team is at your service.
Schedule a personalized demo today and discover how Buddy Punch can transform your approach to time tracking, fostering accountability within your team and propelling your business's profitability to new heights.
Buddy Punch Is The Best Web-Based Time Tracking Solution For Mechanics
This time tracking software solution enables you to hold team members accountable and effortlessly track work hours from any desktop and mobile device.
Here are some other popular features:
Buddy Punch's Online Reviews
Have you seen Buddy Punch's user reviews? As of the writing date, Buddy Punch has 4.8 out of 5 stars and 905 reviews on Capterra.
Below, we'll list just a few reviews that speak to Buddy Punch's ease of use and great customer support service. (Click here to explore the full list of reviews.)
As reviewers have noted, Buddy Punch provides team leaders and project managers with the necessary tools to streamline timekeeping and monitor labor costs:
"The ease of this software helps me post schedules quickly. I have three businesses and staff that float between all. The color coding system helps me see what employee or department needs attention."
Click here to read the full review.
"Cannot say enough about their support. Even if the product was not as amazing as it is, I would highly recommend Buddy Punch due to the unbelievable support!"
Click here to read the full review.
"It's easy to clock in or clock out. The timesheet to keep track of your hours."
Click here to read the full review.
"Buddy Punch is easy to use and even easier to understand as a user. Time track makes sense, and edits are made easy to submit."
Click here to read the full review.
Try Buddy Punch for Free
If you feel that Buddy Punch might be the right fit for your business, sign up for a free trial. You can also book a one-on-one demo, or view a pre-recorded demo video.
2. Hubstaff
Hubstaff can provide the following features and benefits to teams of mechanics:
Accurate timesheet creation by tracking work hours across multiple devices
Location-based job tracking facilitated by geofencing technology
Incorporates efficiency-boosting tools for improved team productivity
Real-time custom reporting feature for insightful data analysis
Simplified management of schedules, shifts, and work order assignments
Efficient tracking of project costs, hours, pay rates, and forecasts​.
As of the writing date, Hubstaff has 4.6 out of 5 stars and 1,431 reviews on Capterra. Hubstaff offers a range of functionalities, some of which include:
"Hubstaff is an amazing tool for team and project management working remotely. Allows for easy and accurate time tracking of your equipment. Improved employee productivity by carrying out agile project management. You can automate payroll and billing. Uncover obstacles to reach goals faster."
Click here to read the full review.
3. Timely
Timely offers a range of useful features and benefits for mechanics:
Facilitates seamless online bookings to optimize calendar schedules.
Enables engaging digital consultations for enhanced client interactions.
TimelyPay functionality aids in reducing appointment no-shows.
Streamlines retail and professional stock management operations.
Centralized staff organization with dashboards, automated appointment updates, and timesheets​.
At the time of writing, Timely has a total of 212 reviews on Capterra, with an average of 4.7 out of 5 stars. Timely is loaded with a broad range of high-impact features:
"I have been using Timely for a while, It is good software with many essential functions. You can schedule your job easily and track the workflow and time-consuming."
Click here to read the full review.
Try Buddy Punch for Free
If you feel that Buddy Punch could be the right fit for your business, sign up for a free trial. You can also book a one-on-one demo, or view a pre-recorded demo video.
You May Also Like…