How Scheduling Software Can Help Your Salon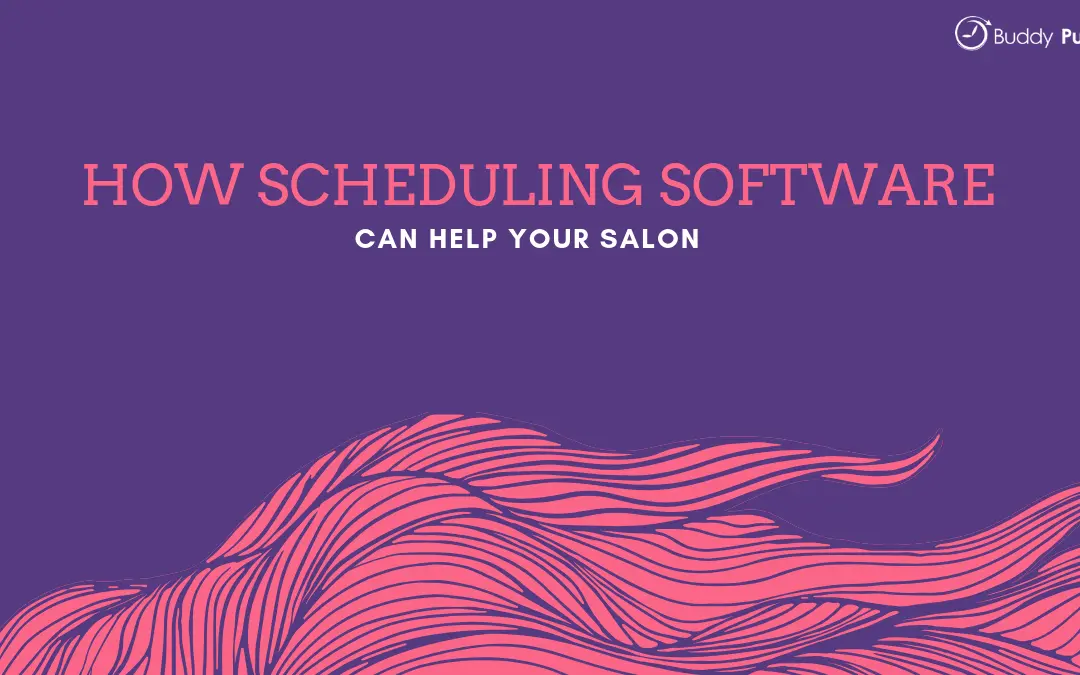 Lost appointments, no-shows, double-booking, and salon scheduling conflicts can lead to your clients not having the best experience possible – this can quickly turn into a salon owner's worst nightmare.
In the salon industry, customer relationships are a vital aspect to keep your business afloat. Many times, clients will remember the smallest of details of their experience instead of the service received itself. These little details they remember can influence their decision of whether they will continue being a patron of your salon or not.
If a customer consistently experiences issues with their appointment, this can ultimately lead to a decrease in their overall satisfaction. So how can a salon owner prevent problems like this from occurring and do their best to create the ultimate customer experience?
Organization is a critical aspect of your salon's success, and scheduling is at the heart of being organized. As a salon owner, you must consider the different types of situations that can create salon scheduling conflicts, including:
Scheduling an appointment for the wrong date or time.


Appointments are taking longer than expected.


People are showing up late.


Customers are not showing up at all for their appointment.
These are just some of the more common salon scheduling issues that arise that you must learn how to prevent when running a salon. Here are some ways to create an effective and efficient salon schedule that not only keeps you organized but also elevates your business.
Use Web Based Employee Scheduling Software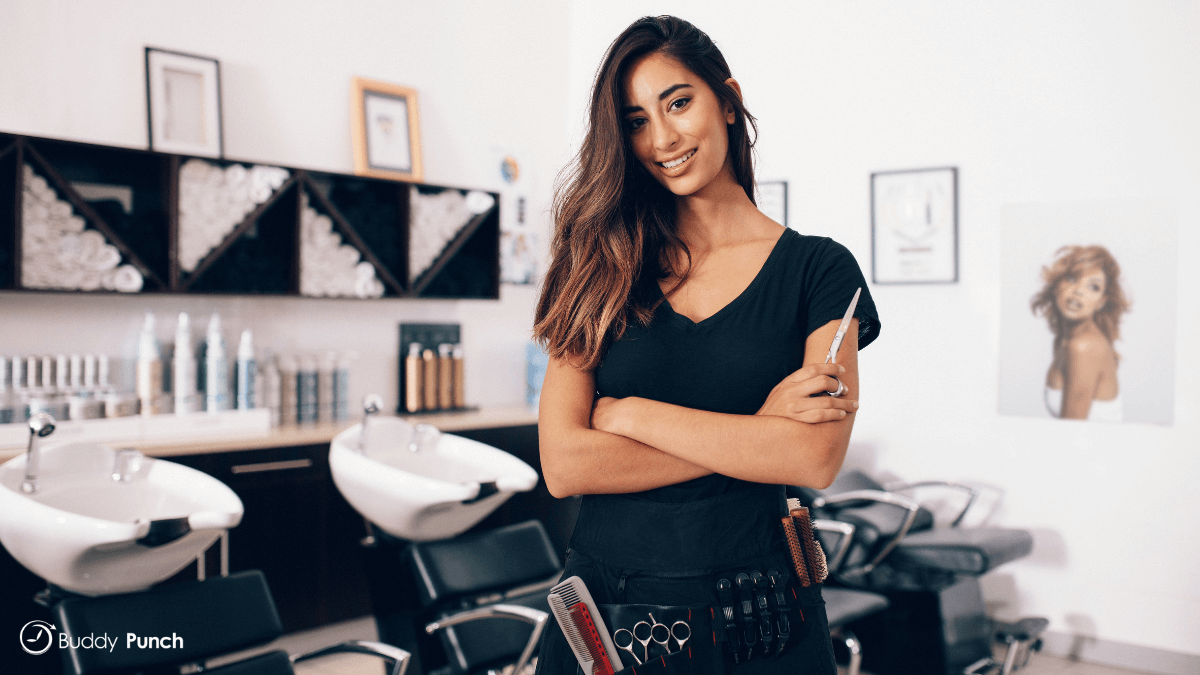 As your salon continues to grow, managing appointments with paper and pen can become nearly impossible. To keep up with your salon's growth, you should invest in a scheduling software tool that can manage your salon appointments. Here are some features you should look for in an effective salon scheduling software:
You can quickly create appointments for your employees. Online time clock and scheduling software should be as easy as possible to use. The ability to quickly create an appointment for your employees is essential and improves the customer experience.
You can schedule appointments days, weeks, or months in advance. The ability to schedule appointments for any day of the year is crucial. This feature helps you to optimize your appointment schedulings and ensure that you are making the most out of your employees work time.
You can notify employees of new appointments. Once a new appointment is scheduled, you should be able to inform your employee right away.
Scheduling software can be accessed anywhere. It's essential that your employees can access and view their scheduled appointments from any location whether that be online software, an iPad, a desktop, or any other compatible devices.
Review Salon Schedule Every Day
Whether you're on your way into work or enjoying a nice cup of coffee at home, it is vital to set aside time each day to review your salon schedule to prevent any issues that may arise. Knowing what appointments have been scheduled for the day, along with the type of appointments booked, is a great strategy to help you and your employees prepare for the days work.
Select a scheduling software that allows you to easily and quickly view scheduled appointments – whether by day, week or month.
Reduce No-Show Appointments
Last-minute cancellations and no-shows post a considerable risk to your business. Not only does it hurt your employees and potentially impact your work atmosphere, but it also significantly affects your salon schedule and overall sales potential.
To help reduce no-show appointments, it is a commonplace for salon owners to put in place a no-show protection policy. By choosing this route, you will require a customer to provide credit card information before making their appointment. While you won't charge the customer's card immediately, you can apply a fee if someone skips out on an appointment or does not cancel by a particular time – typically 24 to 48 hours before the appointment.
Beyond a protection policy, there are several other ways to decrease no-shows for your salon. Offering pre-booking is a great way to create consistency for your clients and establish loyalty. If you have clients that come in once a month on a specific date, they add this to part of their routine and are far less likely to cancel. You can do this by offering to book a client while they are paying or by sending them an email reminder to rebook after their service.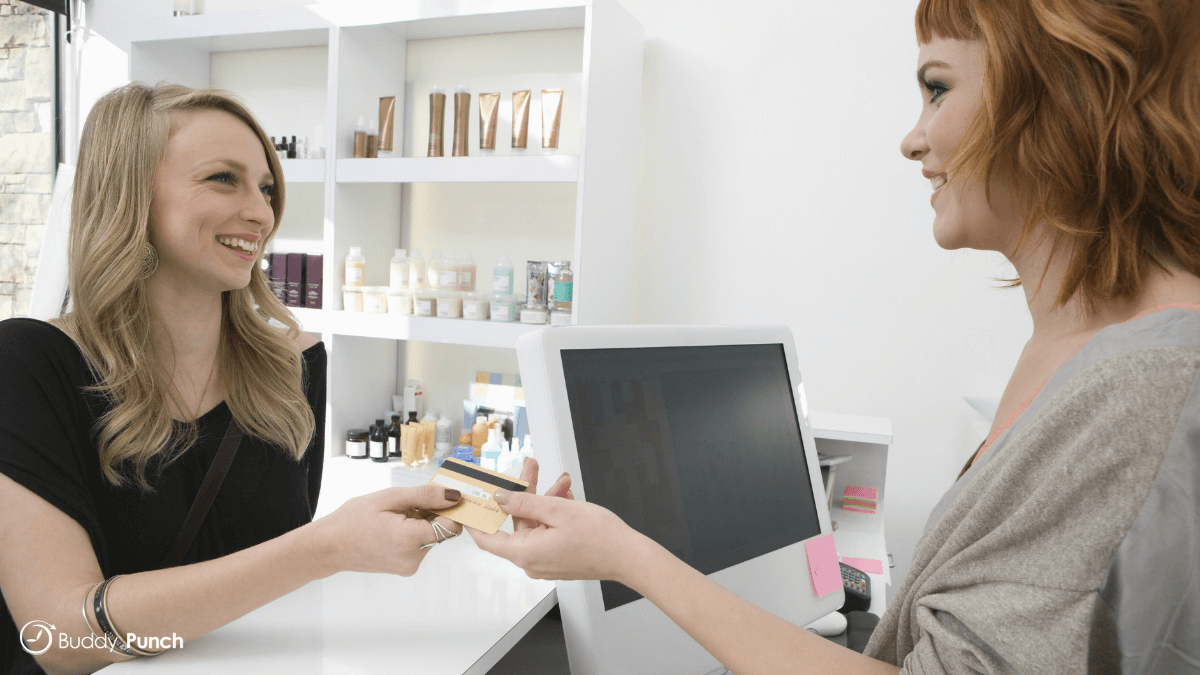 By offering clients an option to rebook when paying you are increasing the likelihood they will become a repeat customer.
As a salon owner, it is essential to understand that cancellations and no-shows can be an honest mistake, but you can never entirely forget their negative impact on your salon business. Whether you implement a no-show policy or use a prepayment feature, always be sure to follow up with a no-show client and do your best to figure out ways to prevent the same issue from happening again in the future.
Send Out Appointment Reminders
Friendly appointment reminder can significantly reduce the amount of missed appointments as well as build rapport with your clientele. By sending out a text reminder or calling each of your clients, you can confirm their appointment and discuss anything else that may arise.
Custom text messages or personal calls are a great way to build customer relationships and to better understand your clients. It is very common for stylists to keep notes about each client to refer to during a confirmation call as well as topics of discussion for during their appointment.
It is important that you or your employees reach out to clients several days in advance so they can be better prepared for any changes and update your salon schedule as needed.
Keep Client Information Up-To-Date
Keeping up-to-date, accurate records of your clients serves a few different purposes. A distinct advantage of having current details is being able to contact a client in case you need to reschedule an appointment or if you have any additional questions.
One of the best ways to do this is to find a customer directory system or CRM that allows you to compile client profiles with their contact information along with notes. A note feature can help you keep track of past services and help you jog your memory when they return for another service.
Consider Walk-Ins
While the ultimate goal as a salon owner is to build a solid recurring-customer base, walk-in appointments are a great opportunity when you first open your salon and can offset any lapses in your salon schedule. At the end of the day, an empty seat means a loss of revenue for your salon, but that is where walk-in appointments can significantly help!
With that being said, when a new client does walk into your salon and is given a wait time of more than two hours, you can bet they most likely won't stick around. So what is the best way to generate more walk-in revenue opportunities and also create a better customer experience?
It is crucial to set aside time slots on your schedule dedicated specifically for walk-in appointments, even on your busiest days. While you may be hesitant to do this, your salon will reap the benefits, including new loyal clients.
Reviewing your salon's schedule, you can determine busy hours and have a few of your employees schedule those times for walk-ins. To make the most of that time, take walk-in clients that can be turned quickly, such as a men's haircut or a client that only needs a trim.
Focus On Efficiency
The duration a client is in a chair depends on the service being provided and the client's hair length and type. Although you may not be able to control the client's hair, it is imperative that your employees move as quickly and efficiently as possible without sacrificing quality.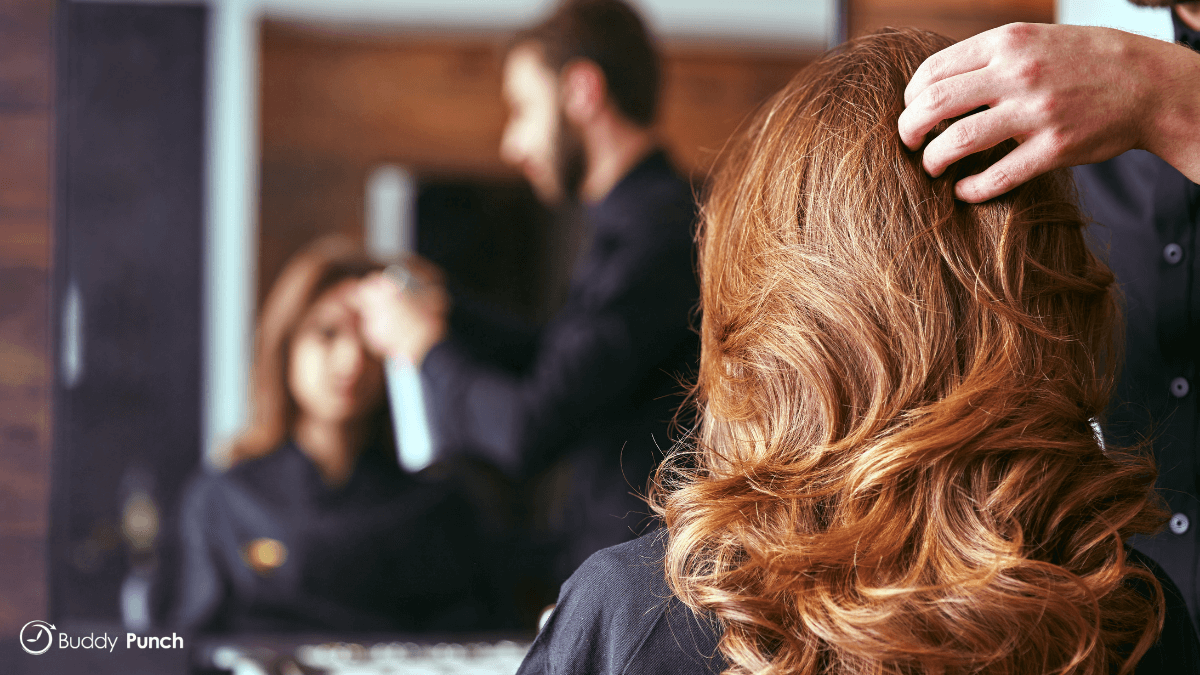 When you schedule appointments, try to get as much specific information as possible from the client. The more specific you can get with the services they need, the easier it is to plan out your salon schedule.
As an example, give your client three options for a haircut: short, medium, long. Determine whether they will need partial or full highlights when giving color options. All of these small details can help you determine the amount of time it will take to complete the clients requested service.
It is also vital to approximate processing times for specific services. You should consider how long a service like balayage takes to process and whether another service could be completed during that processing time. Keep in mind this should only be implemented with experienced stylists.
The secret to the success of your salon is happy and loyal clients, so be sure to keep them top of mind when creating your salon schedule. Overbooking can lead to tired employees and irritated customers, so learn how to create an optimized schedule that works for everyone!