Developer Time Tracking Software (5 Options)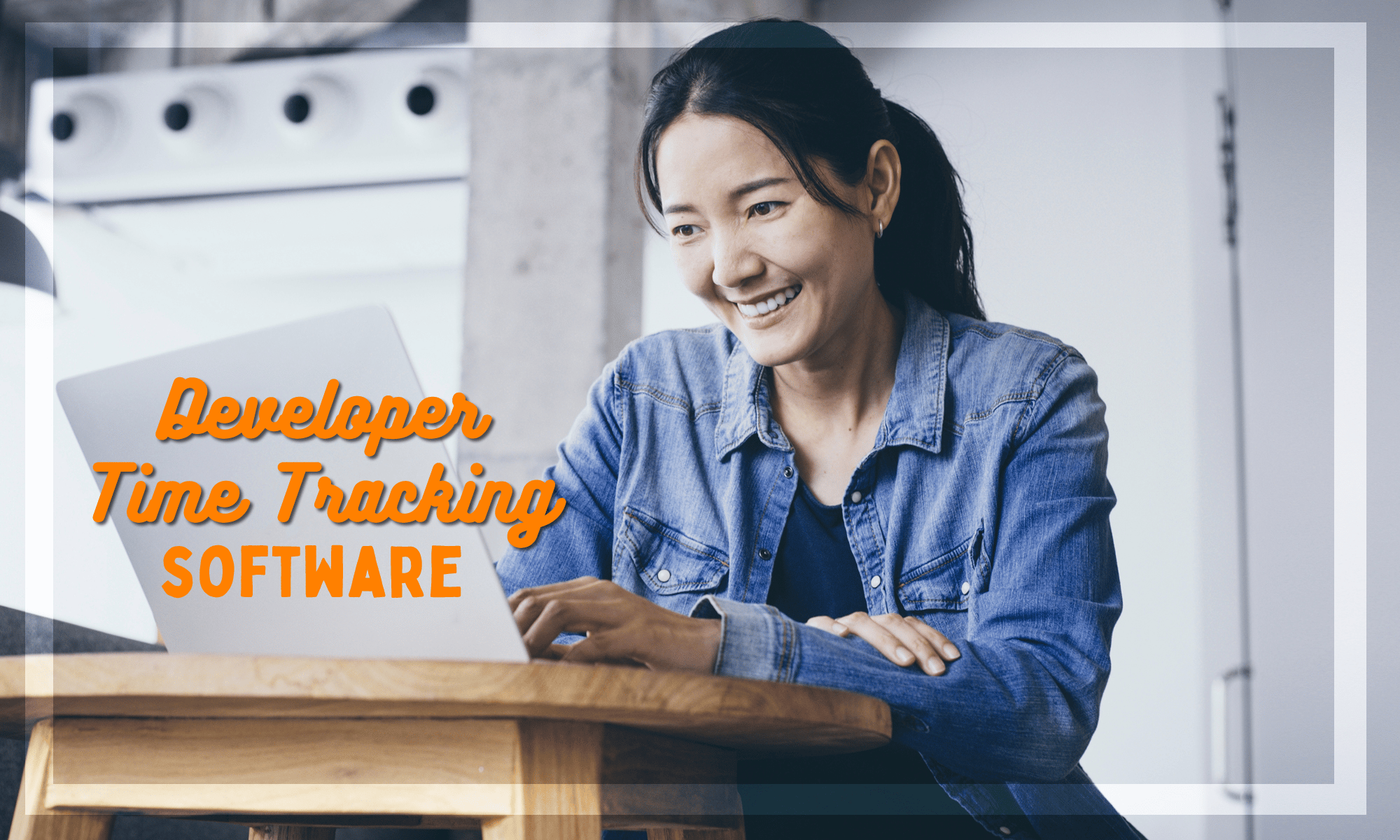 The best developer time tracking software will enable software developers and freelancers to stay focused on their work while ensuring leaders have the data they need to monitor team performance. In this guide, we will cover the five best software developer time clock tools available on the market. No matter the size of your team, there is something for everyone.
To effectively streamline employee time tracking and the production of employee timesheets, you need the right platform on your side. Luckily, many time tracking apps are up to the job. With the right application at your disposal, tracking employee time no longer becomes a burden. You can have confidence in the time clock platform to process payroll and track worked hours.
Without any hesitation, let's dive straight in and cover the five best software developer time clock software solutions on the market for tracking employee worked hours.
Developer Time Tracking Software
1. Buddy Punch
While we're a little biased, we believe Buddy Punch is the best time clock tool for tracking development team performance and monitoring billable time. From project budgets to team management, this all-encompassing solution comes with a range of features to centralize all aspects of team time tracking and project management. It's a game-changer for remote teams.
How Buddy Punch's Time Tracking Software Works
This simple time tracking solution allows team leaders and managers to effortlessly track time data and plug this into existing payroll processes. With Buddy Punch in your corner, accurate time reporting has never been easier. The time tracking software for developers gives teams the freedom to punch in and out on any device, including mobiles and tablets, from any location.
Utilize GPS Location Tracking For Complete Oversight
With Buddy Punch's GPS location tracking feature, you can see where programmers clock in and out in real-time. This means managers and senior leaders can receive detailed reports on where remote employees are punching in just by visiting each employee's time card. To gain a clear picture of where your devs are, Buddy Punch helps to drive accountability.
Punch In And Out On Mobile And Tablet Devices
Alongside our Chome Web App, Buddy Punch is available on mobile and tablet devices. This creates tremendous flexibility for remote workers to punch in with ease. Making this process straightforward encourages employees to punch in and out promptly – helping to create more reliable and accurate data. It's never been easier to clock in and out on iOS and Android.
Centralize Data Management And Time Reporting
Buddy Punch can play an important role in bringing all of your employee performance data under one roof. The platform makes it easy to quickly generate various customized reports – providing you with a complete picture of both performance and profitability through accurate timesheet data. As you can tell, this is far more than just a time tracking tool.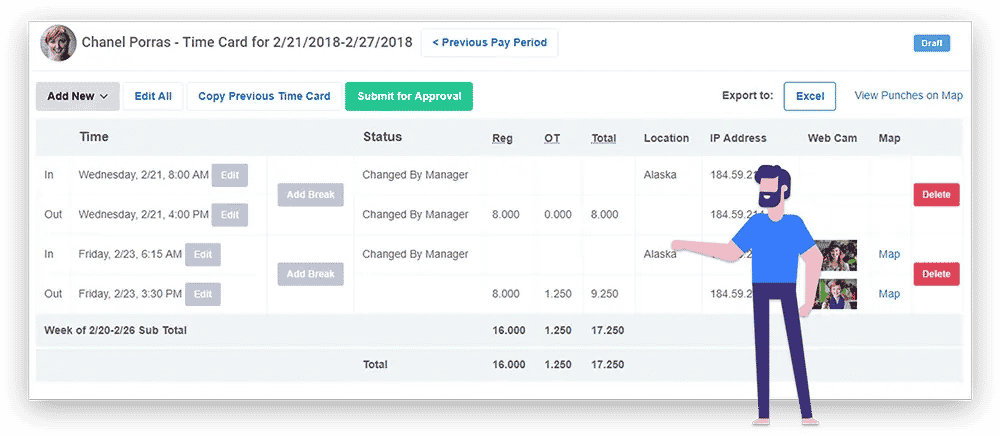 While Buddy Punch's onboarding processes are designed to ensure all users hit the ground running, we also have a dedicated "Knowledge Hub" that is filled with useful resources and documentation on our time tracking solution. Even though it's easy to get started with Buddy Punch, our support team is available to answer any questions you may have along the way.
You can book a one-on-one personalized demo here.
Buddy Punch Offers Many Useful Features For Web Developers
We haven't even scratched the surface! Our online time management software solution is jam-packed with intuitive features for development team members:
Buddy Punch's Online Reviews
As of the writing date, Buddy Punch has 4.8 out of 5 stars and 686 reviews on Capterra.

Below, we'll list just a few reviews that speak to Buddy Punch's ease of use and great customer support service. (Click here to explore the full list of reviews.)
"I like how you can navigate through the system very easy changes are easy and if you get stuck the Chat department is so friendly and they will walk you throughout the process."

Click here to read the full review.
"I like that it reminds the employees to clock in and clock out so they don't forget at the beginning/end of their shift."

Click here to read the full review.
"Great, easy to setup, easy to train new employees on how to use, and a useful tool for tracking time and PTO."

Click here to read the full review.
"I really like that it tracks and accrues PTO and holiday hours. I don't have to ask anyone what my PTO balance is! I think it's smart to be able to add a schedule if you happen to work the same amount of hours each day – much easier to add. I also like that I can add a comment or note of some sort, if needed."

Click here to read the full review.
Try Buddy Punch for Free
If you feel that Buddy Punch might be the right fit for your business, sign up for a free trial. You can also book a one-on-one demo, or view a pre-recorded demo video.
2. DeskTime
You've all heard of DeskTime. This automatic time tracker app comes with a range of useful features that are designed to support workforce management. If you need to quickly see when employees are punching in, you can access this data in real-time. DeskTime tracks employee hours effortlessly. Once a programmer opens their device, the time tracker begins.
At the time of writing, DeskTime has a total of 240 reviews on Capterra, with an average of 4.5 out of 5 stars. If you want to learn more about DeskTime, take a browse through these features:
"Time tracking and attendance monitoring have never been easier! DeskTime has been really useful regardless of working from the office or remotely. It really improved our time management skills as with DeskTime's help it's very simple to check and evaluate where and how your time is being spent throughout the working day."

Click here to read the full review.
3. QuickBooks Time
QuickBooks Time provides developers with plenty of flexibility around where they complete time entries. No matter whether team members have access to WiFi or cell coverage on their devices, they can still complete their latest time entry. Team leaders and managers can then immediately approve timesheet requests on either mobile or tablet devices.
QuickBooks Time (formerly TSheets) comes with many useful features for developer teams:
It's a great timesheet app for Android and iPhone, and at the time of writing, QuickBooks Time has 4.7 out of 5 stars and 5,621 reviews on Capterra.
"I like the fact that I can see my daily and weekly hours for the day displayed on the screen at any time. If there is an issue or mistake clocking in I can navigate to the time entries and make edits so that my time saved will reflect my accurate time for the shift."

Click here to read the full review.
4. TimeCamp
TimeCamp offers a fully automated, one-click time tracker. When it comes to keeping tabs on team performance and monitoring employee productivity at various points during the working day, TimeCamp can provide you with real-time data insights. For instance, TimeCamp can offer a complete breakdown of how long developers are spending inside different apps and websites.
At the time of writing, TimeCamp has a total of 555 reviews on Capterra, with an average of 4.7 out of 5 stars. TimeCamp comes with the following features:
"A simple program exactly what I was searching for to keep track of the number of hours I work each day. I didn't use the complete version of TimeCamp because I didn't require it. I'm satisfied with the free version, which has a limited set of functions but is straightforward to use."

Click here to read the full review.
5. Paymo
Paymo can help to radically accelerate and transform your payroll processes. If you are growing tired of manually tracking employee time, Paymo can come to the rescue. This useful platform gives you the tools needed to monitor employee working hours and track timesheet changes in real-time. The best bit? No interactions with your developer team are needed.
Here are some of the best features Paymo has to offer devs teams:
At the time of writing, Paymo has a total of 422 reviews on Capterra, with an average of 4.7 out of 5 stars.
"Seriously, everything! I mentioned time tracking earlier but Paymo also does project management, client management, invoicing, estimation, Zapier integration, scheduling, team tasking…and the list goes on and on."

Click here to read the full review.
Try Buddy Punch for Free
If you feel that Buddy Punch could be the right fit for your business, sign up for a free trial. You can also book a one-on-one demo, or view a pre-recorded demo video.
You May Also Like…