Buddy Punch Receives Workforce Management Software FrontRunner Award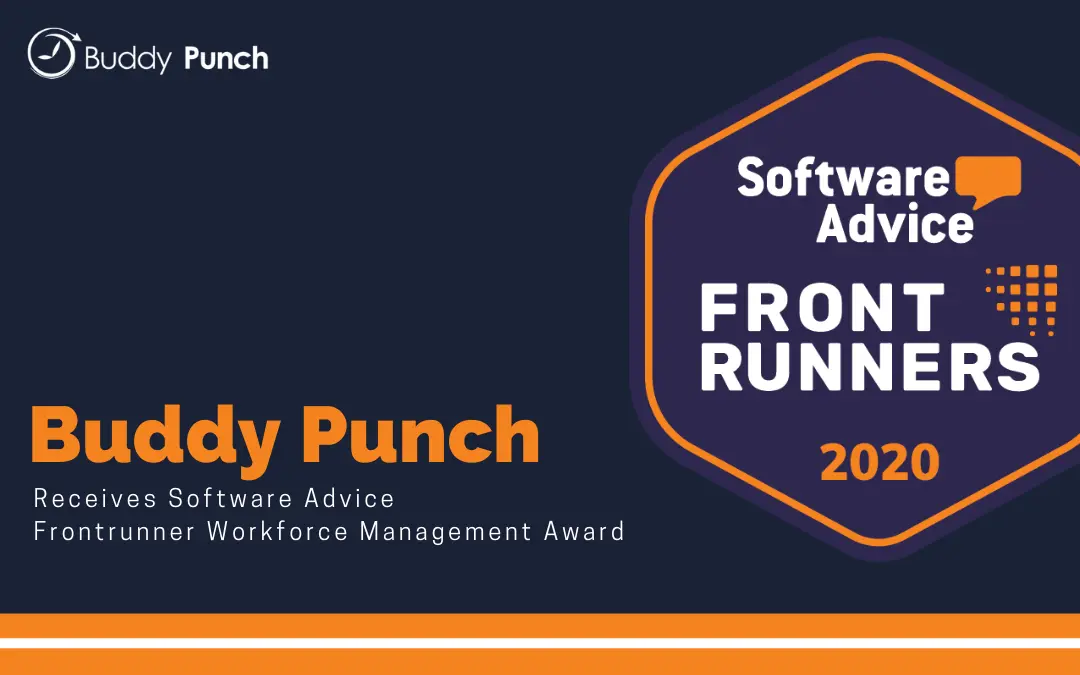 Green Bay, Wisconsin, 05/19/2020—Buddy Punch announced today it was named a FrontRunner for Workforce Management software by Software Advice. FrontRunners is designed to help small businesses evaluate which software products may be right for them.
Buddy Punch is proud to be recognized as a 2020 FrontRunner Workforce Management solution by Software Advice. We have put a lot of time and effort into creating a solution that not only efficiently tracks time and scheduling, but is easy to use by our customers. 
FrontRunners is published on Software Advice, the leading online service for businesses navigating the software selection process. FrontRunners evaluates verified end-user reviews and product data, positioning the top scoring products based on Usability and Customer Satisfaction ratings for small businesses. FrontRunners for Workforce Management software is available here.
FrontRunners constitute the subjective opinions of individual end-user reviews, ratings, and data applied against a documented methodology; they neither represent the views of, nor constitute an endorsement by, Software Advice or its affiliates.
About Buddy Punch
Buddy Punch is a time and attendance tracking solution whose goal is to making time tracking as easy and seamless as possible. Buddy Punch offers a vast amount of features, including more advanced functions such as facial recognition, geofencing, and PTO tracking. Being a web-based solution allows users to access Buddy Punch from any device with an internet connection allowing for further flexibility when it comes to tracking time.
Buddy Punch offers seamless integration with major payroll providers  including  QuickBooks Desktop and QuickBooks Online and can save business owners thousands per year by eliminating the manual and cumbersome payroll process. Most importantly, Buddy Punch is built for the people who have to use it: employees.
Additionally, Buddy Punch's amazing customer support team is always available to answer questions and provide technical support. For more information, visit buddypunch.com.