New Features – Facial Recognition, Delete Report, Overtime Notifications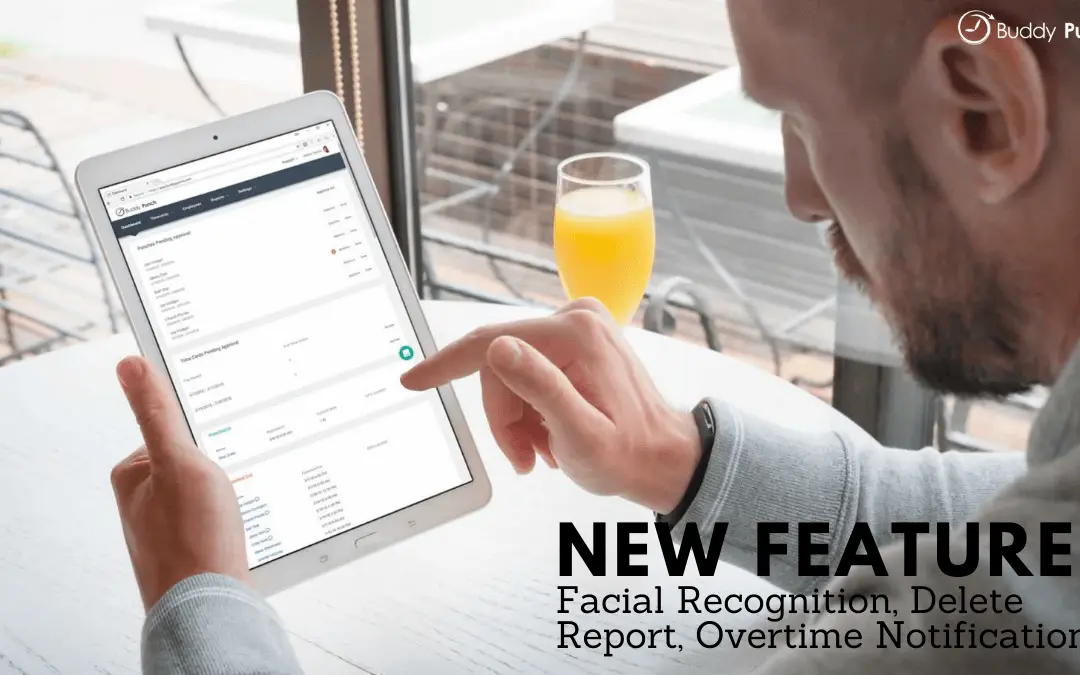 We just went through a major release here at Buddy Punch and we have a bunch of new features to tell you about! These features are all currently live and can be used immediately. There is no additional cost for using them. For details on the features as well as some information on how to use them, please see below.
Recognition
Employees and Managers can punch in/out or login by just using the webcam on a computer, tablet, or smartphone. No username and password required (you can optionally require a password). Facial Recognition login is also available for administrators. To learn more about the feature you can visit this help article.
Overtime Alerts
You can setup custom alerts to go off after employees hit a certain amount of time. They don't have to follow your overtime rules. For example you can alert an employee if they hit 7 hours a day, 7.5 hours a day, 38.5 hours a week, etc. You can setup alerts to be daily or weekly, and they can go to your employees, managers, and administrators. For more information see our help article.
Paylocity Integration
If you use Paylocity as your payroll provider we now have an integration with them. To use the integration you can follow our setup and import guides.
Deleted Time Report
Have you ever deleted time from an employee by mistake, or needed to know what was deleted? We now have a report that captures deleted time from time cards. Go to Reports –> Deleted Time Report to start using it.
Coming Soon… Time Card Entry
We've had a lot of requests for straight time entry, meaning no start and end times, just total times per day. We're working on the changes now and will hopefully have something soon!
If you have any features you'd really like to see, or any feedback for us, please let us know!