Good afternoon. We've released version 1.4.5 which is mainly a maintenance release, however we have finished the overtime feature.
Users now have an option to select how their overtime is calculated. California has specific rules – and some users do not want over time calculated. When you log in click on "Settings" and then "Overtime." You now have a drop down box with options: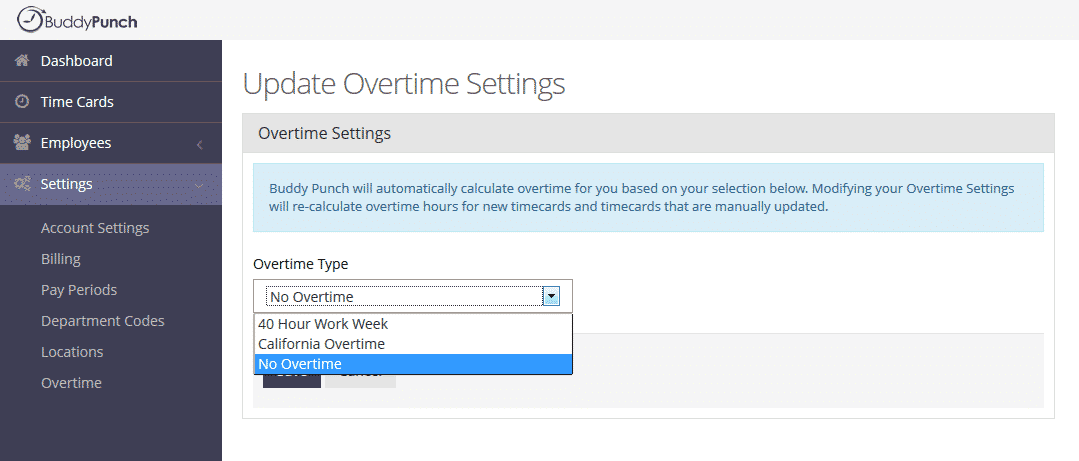 Thanks and happy punching!