Buddy Punch's time clock solution makes it easy to stay on top of attendance, time off, and overtime in real time.
While you can track time data with paper timesheets, not many business owners have time to review, verify, input, and analyze employee work hours manually every pay period. Not to mention that with modern employee attendance concerns, you'll want oversight on where and how team members are working. Luckily, Buddy Punch makes total workforce management easy and efficient.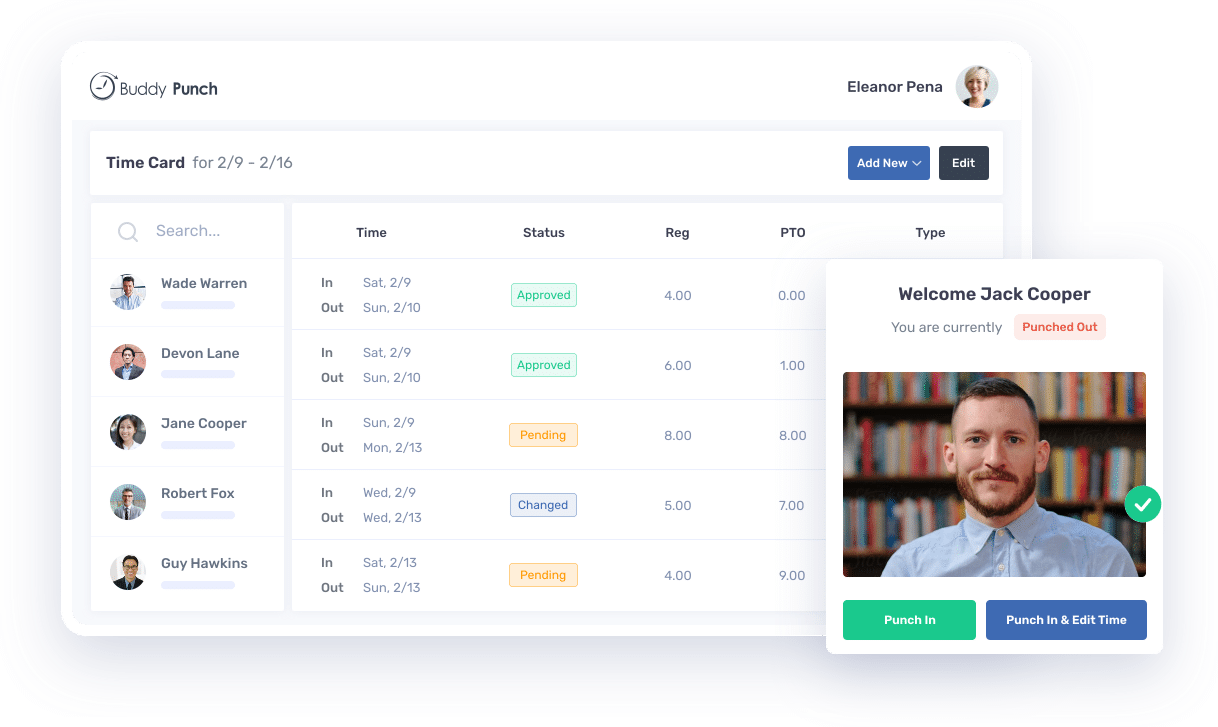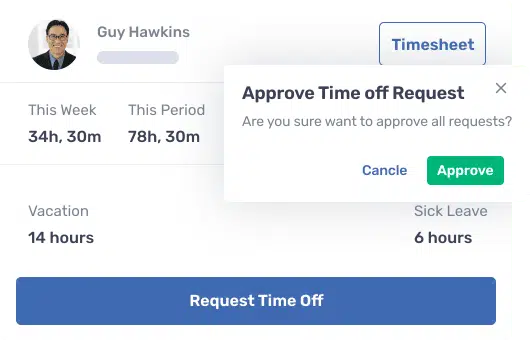 Manage paid and unpaid time off without calculations or spreadsheets
Buddy Punch takes the pain out of payroll by automatically calculating accrued vacation, sick, and owed time.
Run customizable reports to simplify payroll
Use our attendance tracking system to monitor where your employees are working, their overtime, hours, and pay all with our detailed reporting system. See how many hours your team is working by day, week, or customizable time period.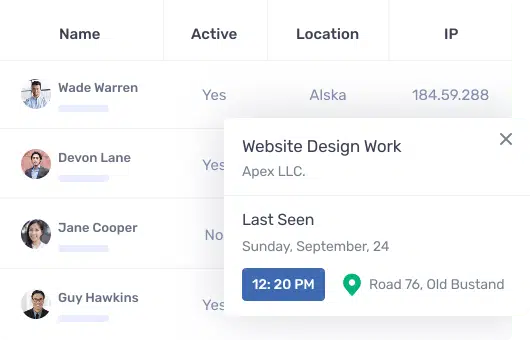 Monitor remote workers
Whether they're at home or at remote job sites, track where your remote employees are and what they're doing with remote tools such as geofencing or IP address locking. Ensure timekeeping is optimized even if you're not around.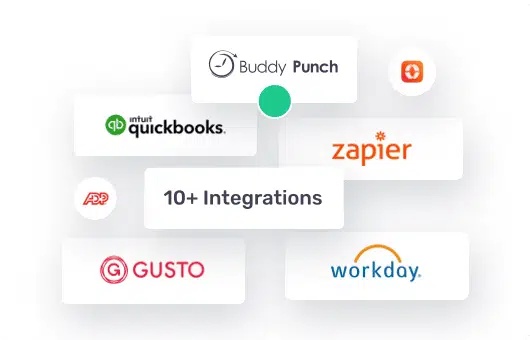 Integrates with your payroll software
Buddy Punch's payroll integrations allow seamless syncing with QuickBooks, Paychex, Workday, ADP and many more to simplify your payroll. Don't have a payroll provider? Try Buddy Punch Payroll.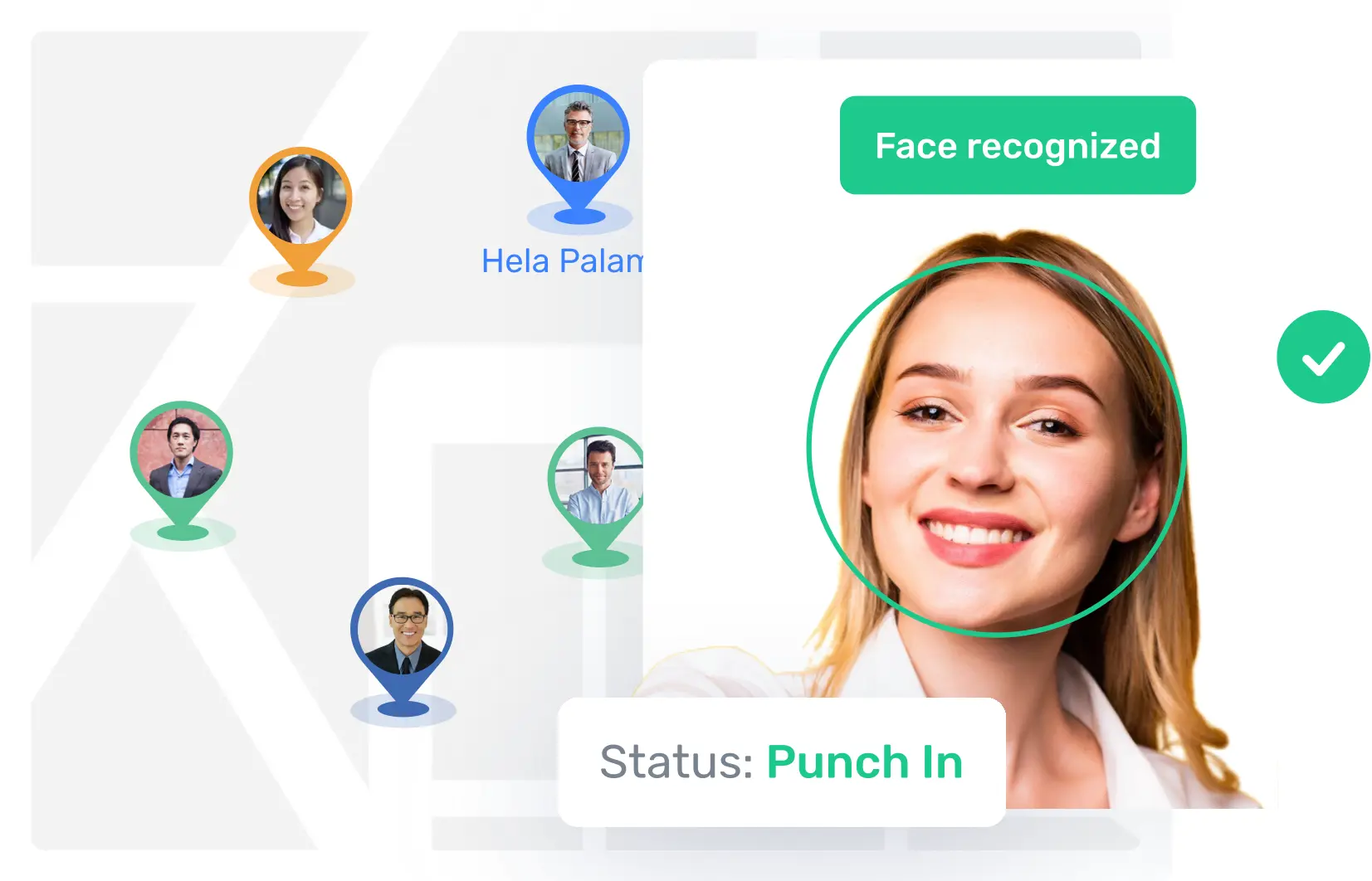 Keep everyone accountable
Stay on top of your employees' work locations with image and GPS tracking. Use Buddy Punch's oversight tools to monitor tasks for easy job cost reduction as well as elimination of time theft.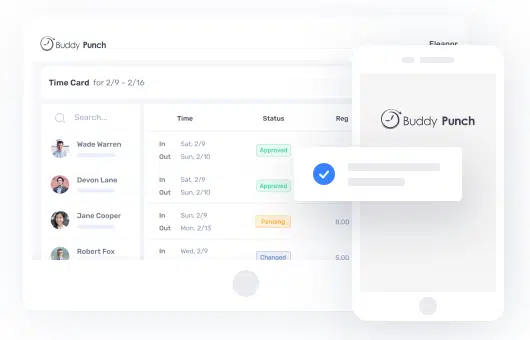 Easy to use
We've made using Buddy Punch ridiculously simple. Your employees can punch into our time clock app using a smartphone (iOS or Android) or computer (Desktop or Mac).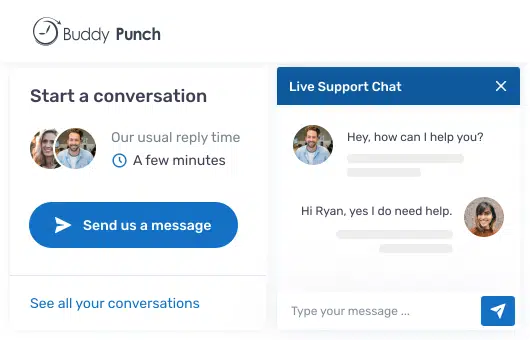 Great Support
One thing that makes our tool considered one of the best time clock software option by users (see the Capterra Reviews for testimonials) is our customer support team – always around to help whenever you need it.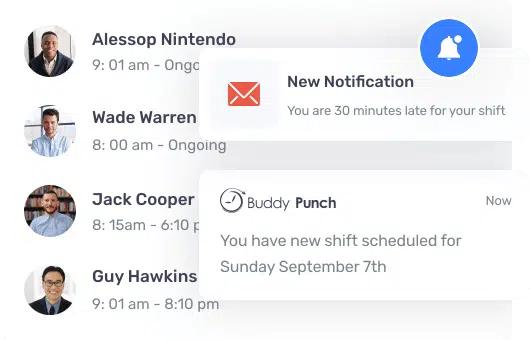 Ensure everyone knows what's going on
Our push notifications let your employees know when they should be working or when they've forgotten to punch in to track hours.
You're in fine company. Our Customers Include
We've helped more than 10,000 organizations save time and money with our employee time tracking software.
After working with thousands of companies, we've fine-tuned employee management and are committed to helping you simplify your payroll, save money, and make your business succeed.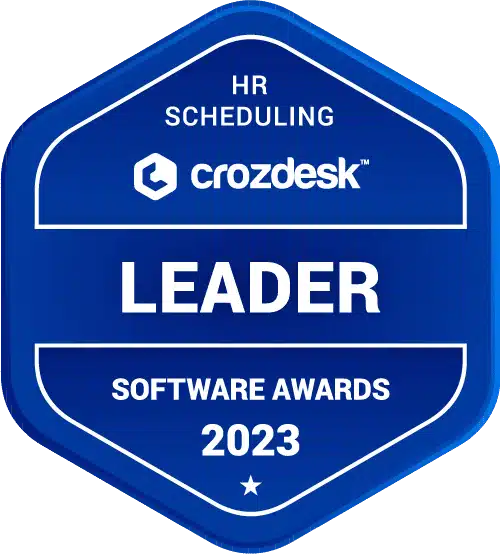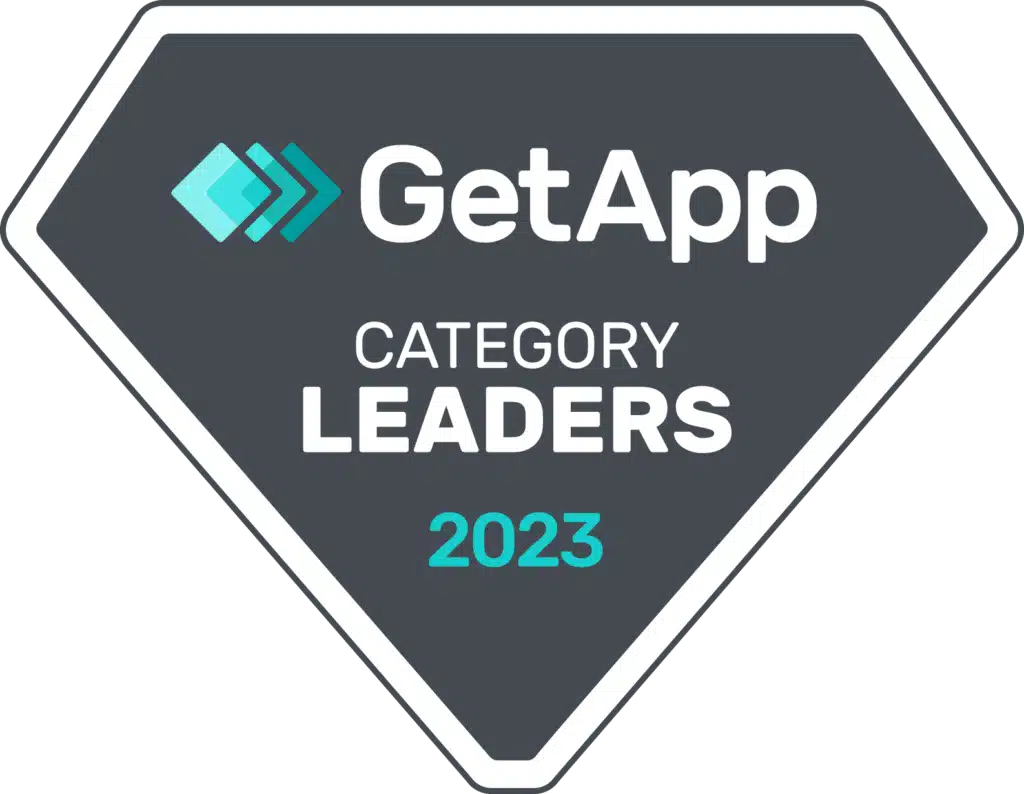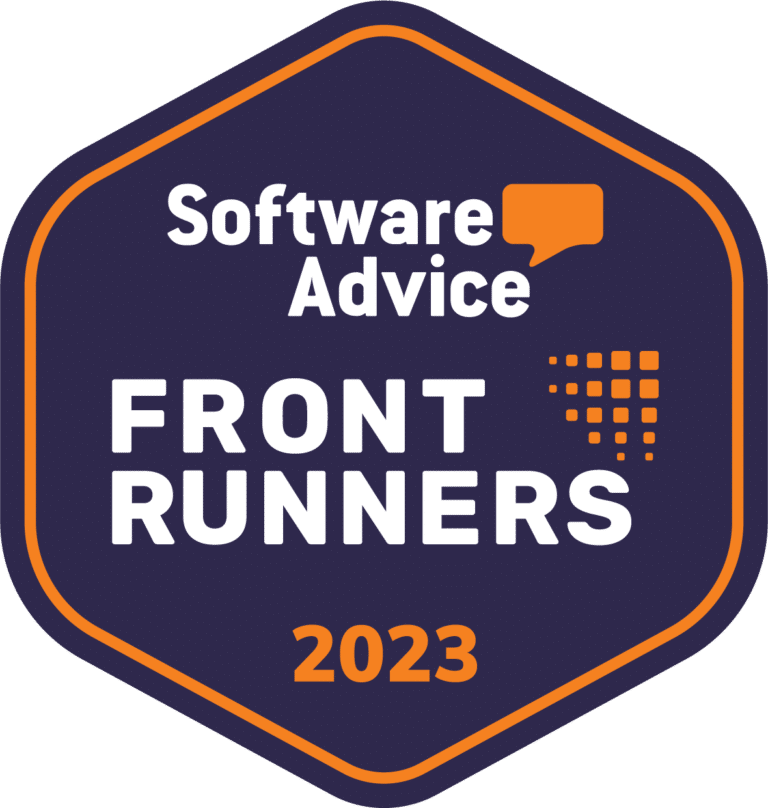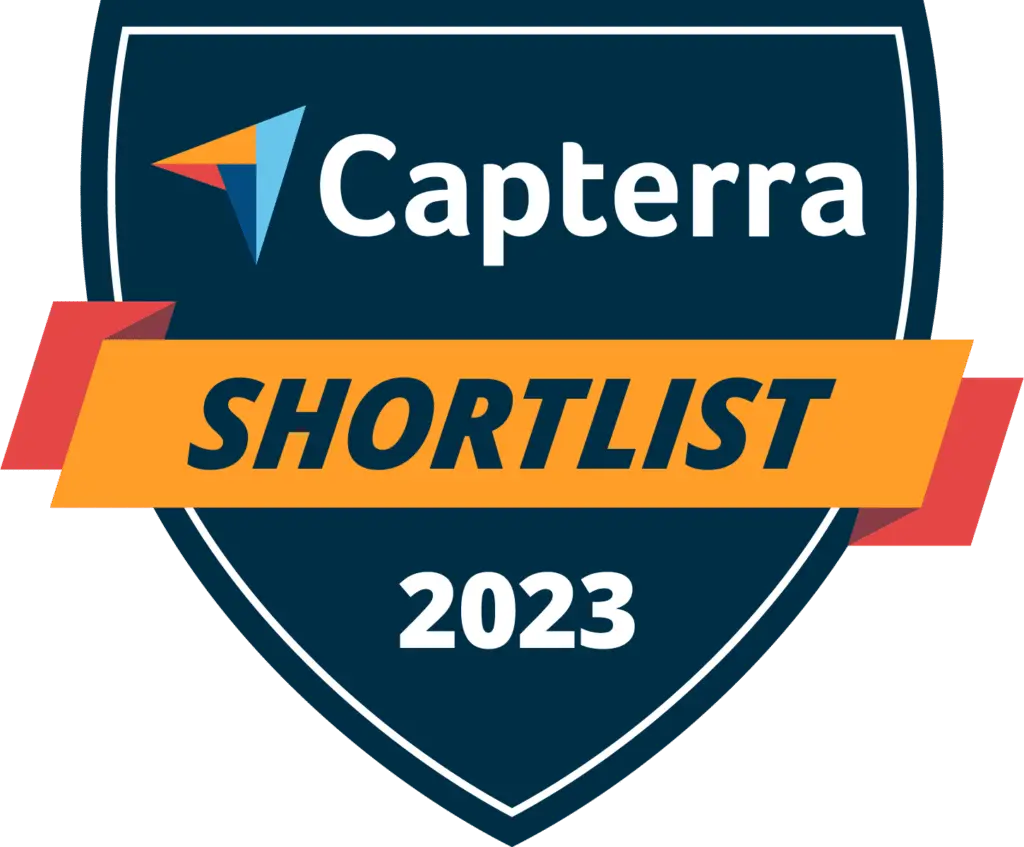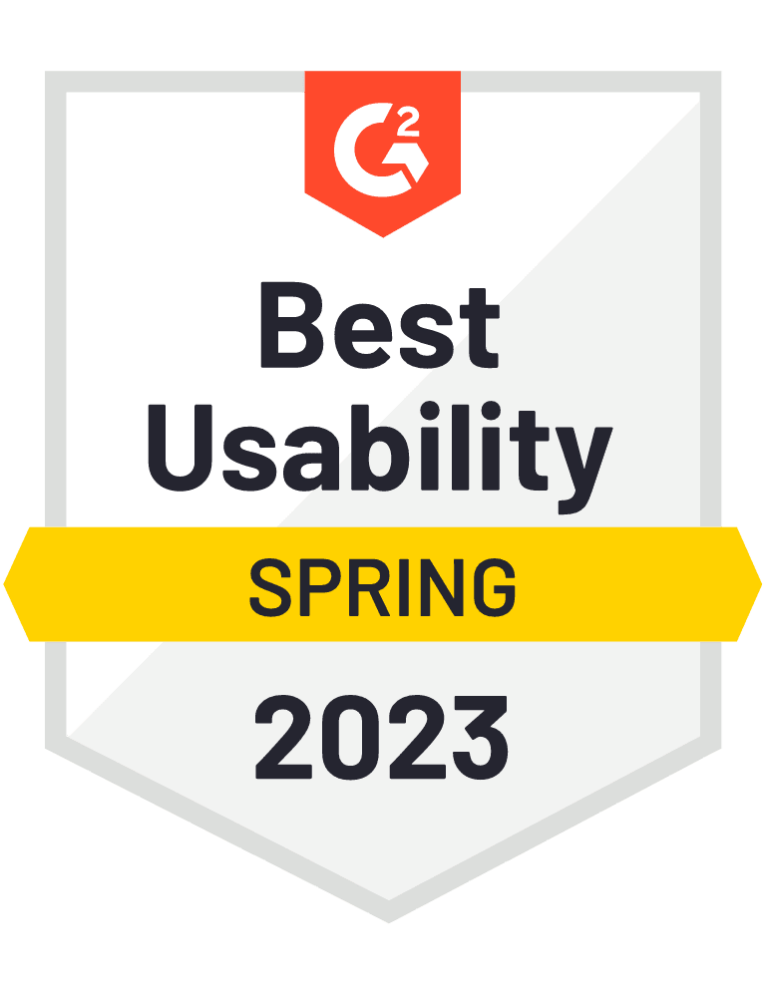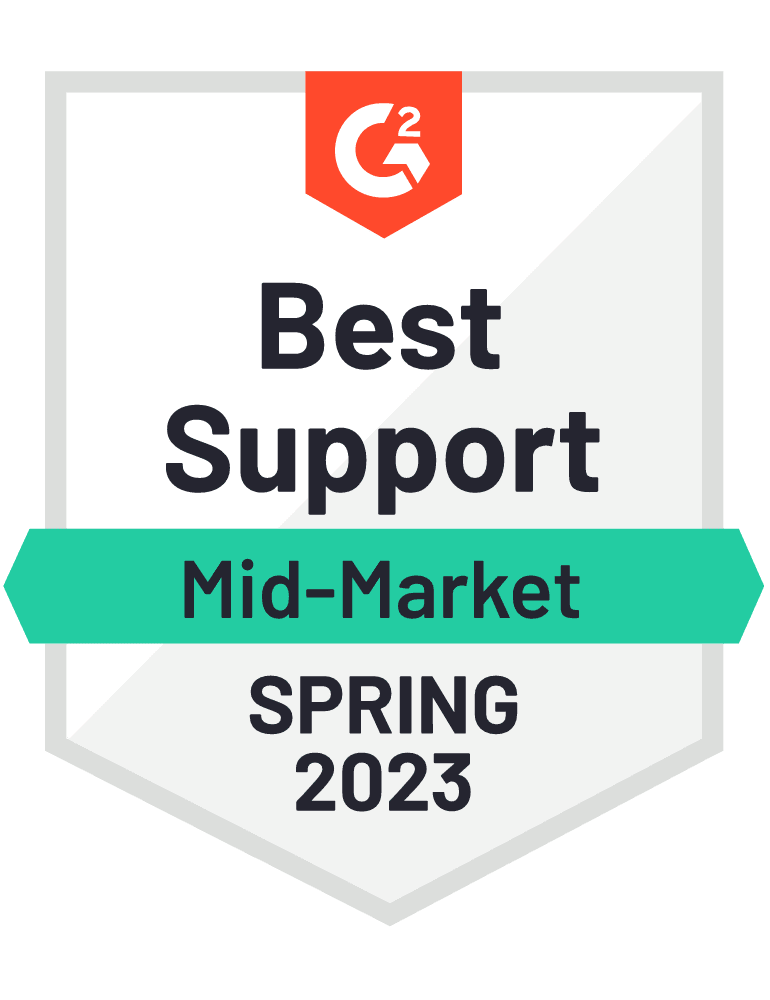 "Not only is the software easy to use, but the customer service is excellent! If I have an issue it is always taken care of within 24 hours if not within a lesser amount of time."
"Buddy Punch is very helpful in tracking employee hours and setting up multiple worksites that can be tracked by location and individual."
Save money simply by knowing what's going on with your employees' time.
Buddy Punch gives you oversight without spending all your time worrying about what your employees are doing on the clock.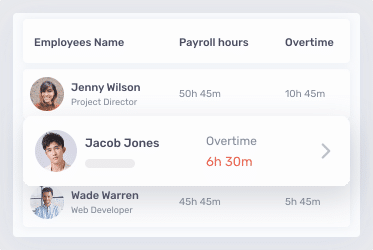 Monitor overtime
Buddy Punch gives you real-time insights into your employee's hours. You'll get an alert when an employee is nearing their maximum for the day or week so you can adjust your schedule accordingly.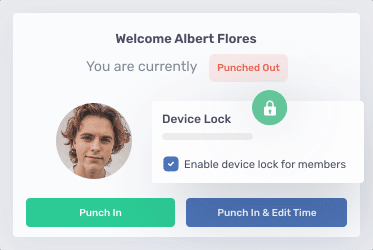 Control who is punching in
Guarantee that employees are punching time for themselves with our online time clock's optional webcam, kiosk functionality, and biometric facial recognition features.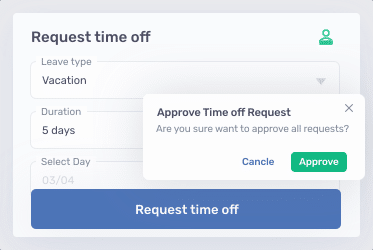 Track time-off requests
Easily track unpaid and paid time-off requests with a built-in calendar that allows employees to book or request time off.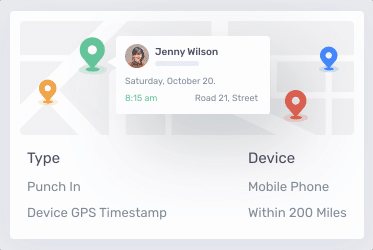 Know where your employees are signing in from
Let's face it, remote workers are here to stay. Now you can monitor an employee's location with our GPS location tracker – perfect for field service businesses. Set up Buddy Punch to only allow employees to sign on from an approved location or device.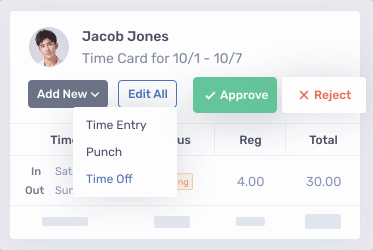 Track changes
Monitor who is making changes to their punch clock in time entries in real-time. Eliminate the option for your employees to make changes or make all changes "pending" until approved by a manager.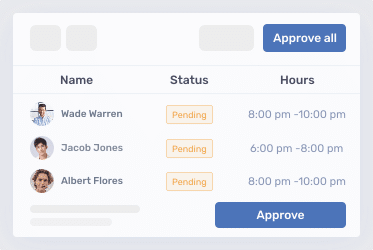 Streamline timesheet changes
Time card approval takes minutes instead of hours with our simple system.
Our customers are saving hundreds of hours on payroll every year.
Simplify payroll with our automated timesheets. You'll go from spending hours every pay period manually entering information to spending minutes.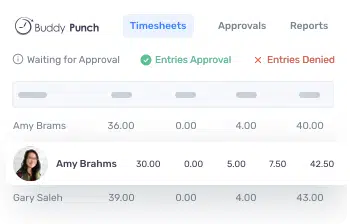 Eliminate paper timesheets
One of Buddy Punch's pros is you being able to enter timesheets in the click of a button. Review, verify, input, and analyze employee timesheets in minutes.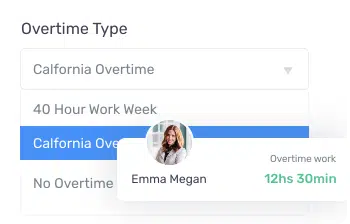 No more messy calculations
All the manual calculations you've been doing are a thing of the past. Simply enter the hourly rate or an unpaid time accrual, and our attendance software does the math for you.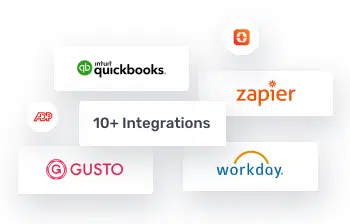 Simplify payroll
Buddy Punch takes the pain out of payroll processing by offering a built-in affordable payroll system to increase your business efficiency.
Create payroll and timesheet reports in seconds.
Get a big picture look at what's going on with individuals, departments, or your entire team by creating a report. A couple of clicks and you've got the detailed reports you need. Print a report or export it at any time for payroll, invoicing, or analyzing labor costs.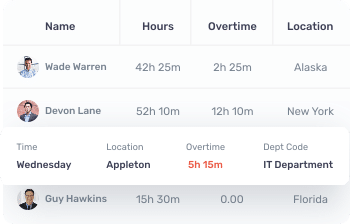 Payroll Reports
Our intuitive cloud-based time clock system lets you create detailed reports in seconds. Monitor your employee's hours, overtime, locations, and departments.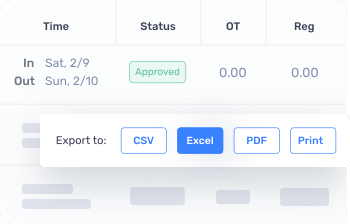 Detail reports
Monitor overtime, note where your employees clock in and clock out, generate easy-to-read summaries of hours worked, and see who is working with our detailed reports.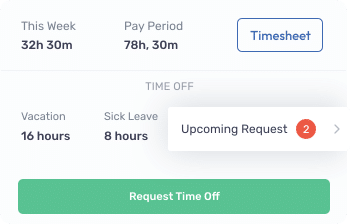 Time off summaries
With our time tracking app you and your employees can see how much time they have accrued in PTO (for example: sick, vacation, personal, and holiday).
Create schedules in minutes.
Ensure your business is adequately covered and your staff knows exactly when to work.
Need help with scheduling too? Add our employee scheduling software to save even more time.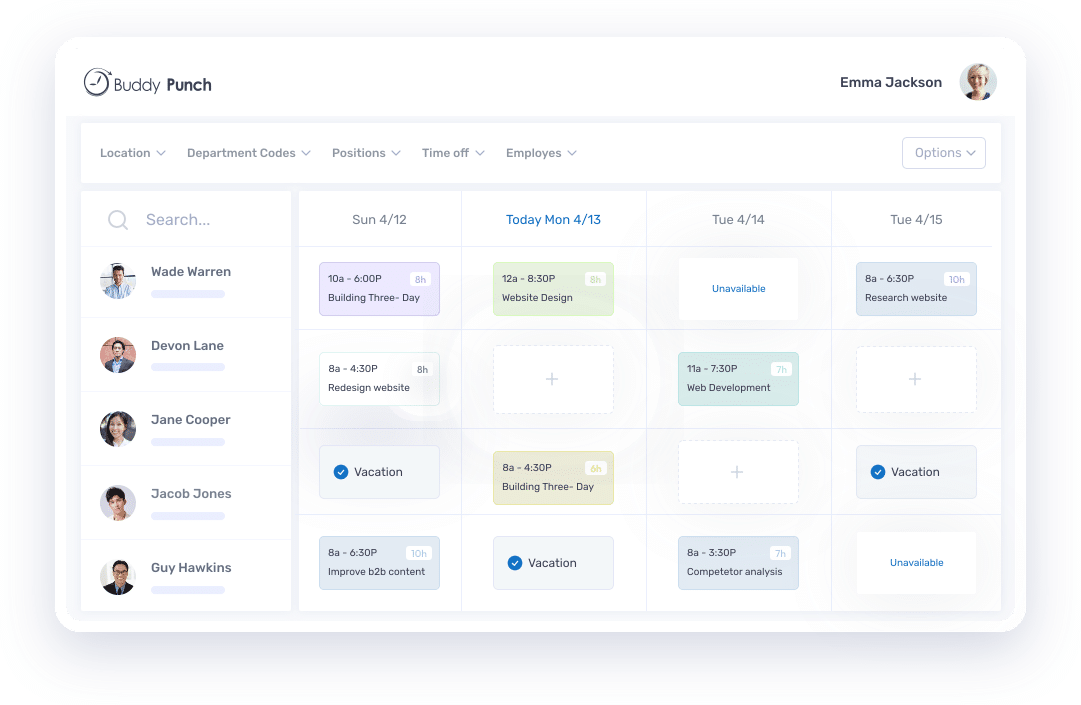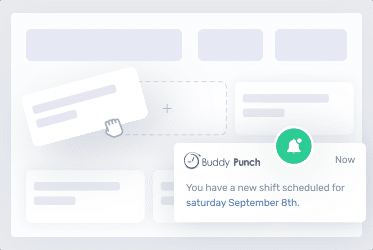 Easily create schedules
Our drag and drop functionality means you can easily add or remove shifts from the schedule, copy entire schedules, and notify your team of upcoming shifts or changes.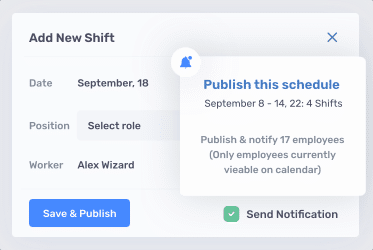 Send push notifications
Send alert messages to one person or department, or to your entire staff with the click of a button.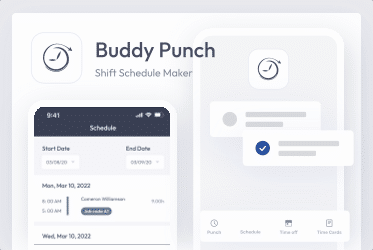 Peace of mind knowing everyone knows when to work
Our mobile apps ensure everyone knows when to get on site and will receive updated schedules to their mobile devices immediately.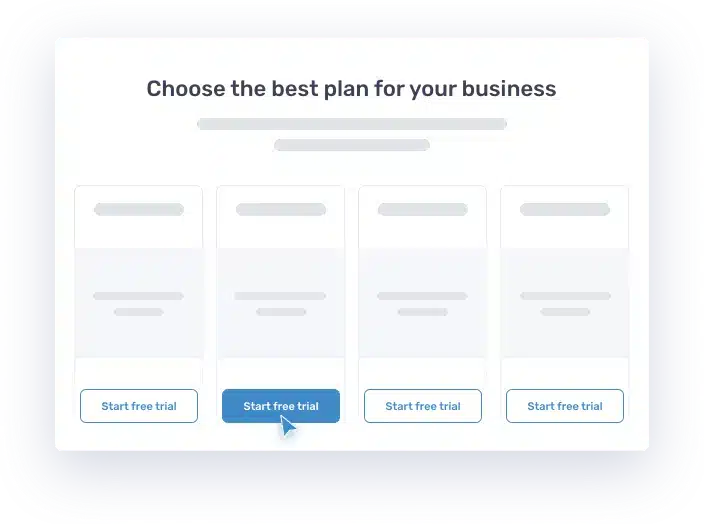 Buddy Punch is the affordable way to manage your employees' time and schedule.
Whether you're a small business or a large enterprise, it's never been easier to eliminate the effort of manual time reviewing, verifying, inputting, and analyzing. Buddy Punch's all-in-one approach is why users consider it one of the best employee time clock apps available.
SEE OUR PRICING PLANS
Try Buddy Punch for free. See how you can save time and money with our employee time clock software.
You're one click away from overhauling your time and project management.