Offboarding: What It Is and Why It Matters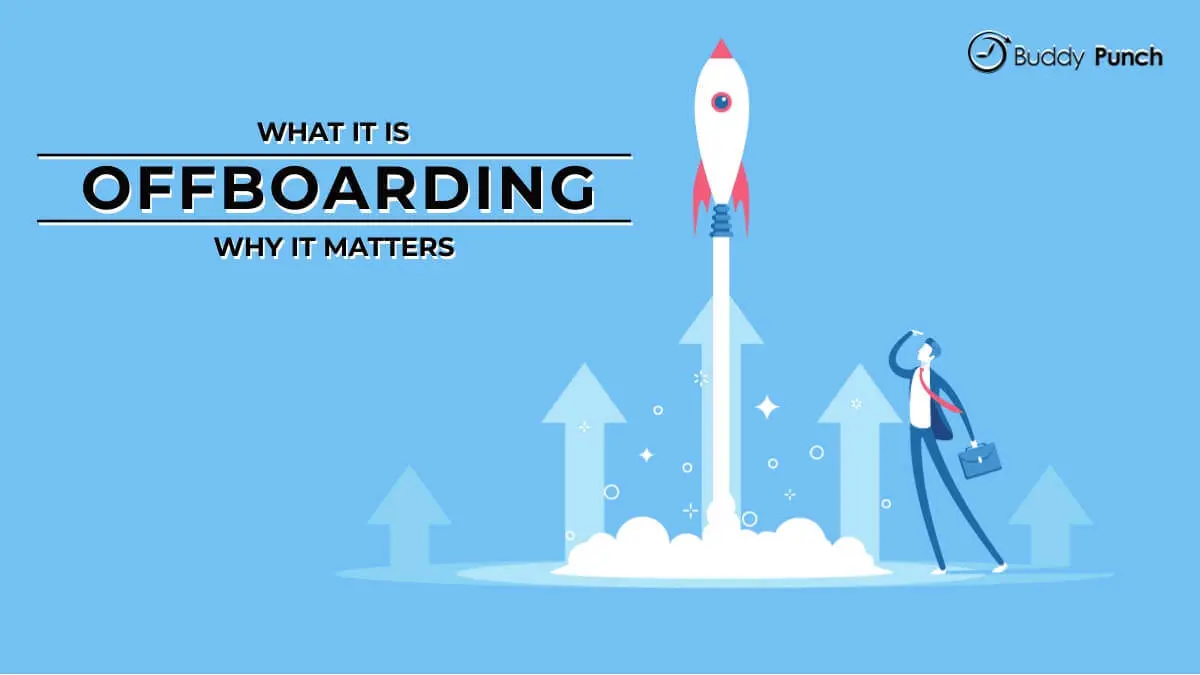 Your business values its employees. But what does your business value most about them? Do you appreciate what they're producing now or their full potential? Before you're able to answer this question, it is essential to understand that the experience has your employees have before, during, and after their time with your business, all play a part in them reaching their full potential.
Successful onboarding, performance management, and offboarding procedures show your employees that your business understands the importance of an effective employer-employee relationship.
If your business provides a consistently positive experience from start to finish, you send a strong message that your business is who they say they are. Taking the time to put in place and effective onboarding process shows current and future employees that your organization values them for more than just their contribution to your business.
Onboarding and performance management are typically critical and get more attention from human resources, and offboarding generally receives less notice. However, offboarding is a crucial part of maintaining your reputation, optimizing current employees working experiences and maintaining networking opportunities.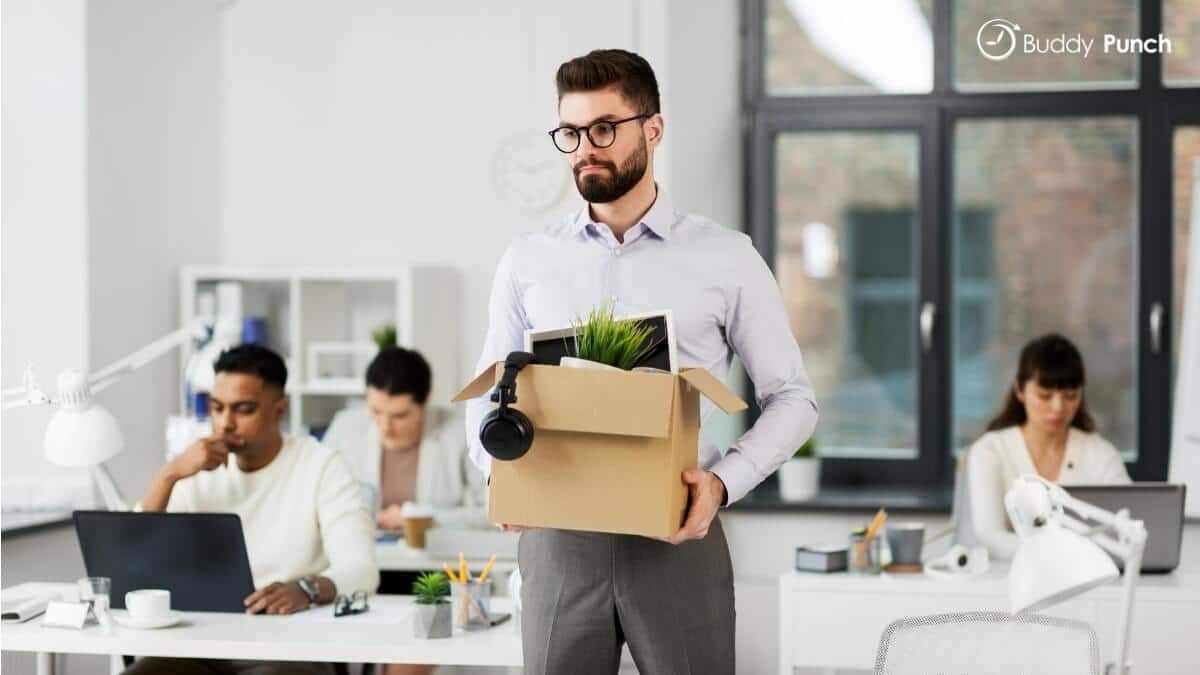 Offboarding is what occurs when an employee has decided to leave an organization or was let go. It's a great time to determine what led to the employee leaving and how you can prevent others from doing the same.
What Is Offboarding?
Offboarding is all of the processes and decisions that take place when an employee leaves a business. It is part of the workplace life cycle – when an employee joins an organization; they do so through onboarding and leaves through the offboarding process.
The complexity of the onboarding and offboarding processes depends on your business, but the more time and care you put into these processes, the better the experience your employees will have.
Onboarding and offboarding both have elements of uncertainty and risk for employees and businesses. Without concise communication, both parties involved may question the motivation of the other. During the onboarding process, this can manifest in nervous excitement as the new employee and The Business test the fit of the new higher.
During the offboarding process, however, the uncertainty is tied to the decision but ultimately led to the employee leaving. When an employee resigns the employer may wonder if there was a way they could have convinced the employee to stay. When employees are terminated or let go they question their employer's motivation for terminating them.
An effective offboarding process can help reduce the chance that misunderstandings will occur once the employee moves on. When you as the employer take the time to get a clear understanding of the employee's experience, you and the employee can part ways with new opportunities for networking, growth, and development.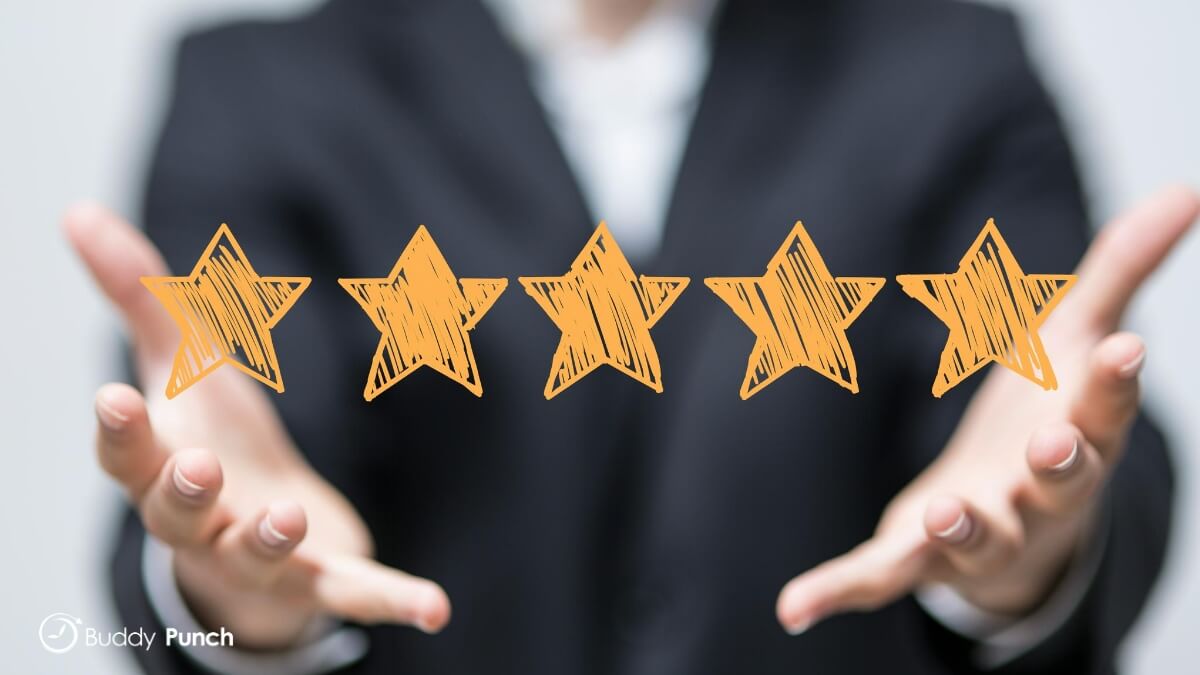 Your employer brand is how you present yourself to the world. Maintaining a positive employer brand is crucial to ensure you recruit top talent for your business.
Your Employer Brand
Taking the time to understand the employee experience shouldn't be saved for offboarding when it is too late to act. Rather strengthening connections between employer and employees should be a continual process. Employees want to know what their future at your company holds – whether they are deciding to apply to your business or reflecting on their everyday work experience.
How potential hires, employees, and the rest of the world view your business is known as an employer brand. Creating a compelling employer brand is essential for recruiting and maintaining good talent in your organization. Your employer brand reflects all aspects of the employee experience – this includes offboarding. It is not enough to give employees a strong start and hope they'll stick around.
Most employees are likely to change jobs if they were offered a position with more opportunities for professional development. The main reason most employees leave for new opportunities is due to boredom and long hours and not insufficient salary. With these observations in mind, it's clear how vital employee engagement is throughout their career – from onboarding to offboarding and everything in between.
While you have control over your business and how it presents itself, current and past employees have a significant impact on your reputation as well. A survey done by Software Advice has found that more than 50% of job seekers will check a company's reviews on Glassdoor before applying. Nearly 50% of those who checked online reviews did so before doing any other job searching. And it makes sense – no one wants to waste time applying to a business that only has one-star reviews.
With the level of transparency job seekers have, every decision your business makes can affect your employer brand. It is not enough to hire employees and rely on their salary or benefits to keep them from leaving. It requires a consistent positive employee experience in every department of your business to earn good reviews from former employees and to build a good employer brand.
Your offboarding process gives you a final chance to demonstrate your business's value to your departing employees – to prove that your business is what it says it is. This can go a long way towards creating an employer brand that is stronger and deeper than simple marketing.
The Performance Conversation
Offboarding is just one of the crucial conversations that need to occur between leadership, managers, and employees during the work lifecycle. While the benefits of continual communication promote a strong sense of purpose and better work outcomes, personal insecurities can cause small frictions to build up to significant problems.
Of all departments, human resource is likely best to understand how important it is to resolve issues instead of merely covering them up. HR knows that problems will always arise and that it takes work to protect and preserve a genuinely excellent employee experience. Creating a great workplace involves recognizing and understanding issues, allowing employees to be heard and then taking steps to go from good to great as employees and as a business.
The challenge comes when HR tries to identify potential employee issues through their manager. Getting authentic feedback from people in the organization who have the power to make decisions isn't always an easy process.
It can be quite difficult for some in charge to tackle employee experience issues, especially if they feel that failure will damage their reputation or erode employee confidence in the business. However, downplaying employees who decide to leave doesn't remove the consequences of turnover. In some cases, a poor offboarding strategy can backfire and amplify the issue at hand.
Offboarding can't be an afterthought. Your offboarding process should flow naturally through your usual methods of employee communication. There will always be an unexpected element in offboarding employees, but with open, regular and transparent manager-employee communication there is a smaller chance of a shock to an employee or employer during offboarding.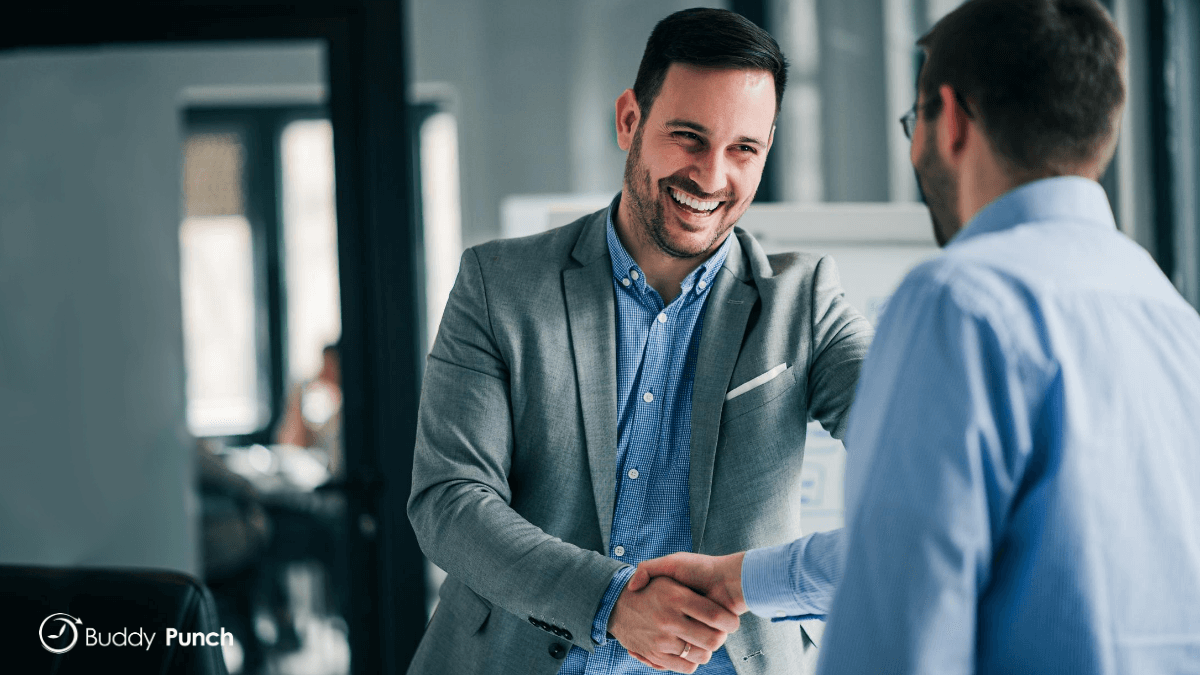 Boomerang employees, or re-hires, have become more commonplace today. Businesses are more likely to re-hire an employee as they know you understand their organizational culture and will need less training.
Boomerang Employees
Open communication is essential when it comes to aligning the talents of employees with the needs of your organization. When an employee's career leads them in a different direction than what your business can provide, a well-thought-out and careful offboarding process can leave the door open for future partnerships.
Recruiters often called these rehires boomerang employees, and the practice is becoming more common as the competition gets tighter. Workplace Trends did a study on boomerang employees and found that:
15% of employees have gone back to a former employer.
40% of employees said they have considered going back to a company where they had previously worked.
76% of HR professionals said they are more open to hiring boomerang employees today than they had been in the past.
56% of HR professionals and 51% of managers said they'd give high priority to boomerang applicants who left on good terms.
33% of HR professionals and 38% of managers agree that being familiar with a company's culture and needing less training are the most significant benefits of hiring a boomerang applicant.
Again, open Vacation can make all the difference when it comes to a successful rehire. Keeping track of and employees past performance can help recruiters compare them against other candidates.
Examining and investing in your offboarding process can lead to a cycle of learning from your companies mistakes and improving upon them moving forward. Whether your employee returns with new skills or parts ways forever, offboarding can prove to current, future, and past employees that your business values professional progression and that you are interested in changing for the better.