2018 Awards – Best Ease of Use and Best Value from Capterra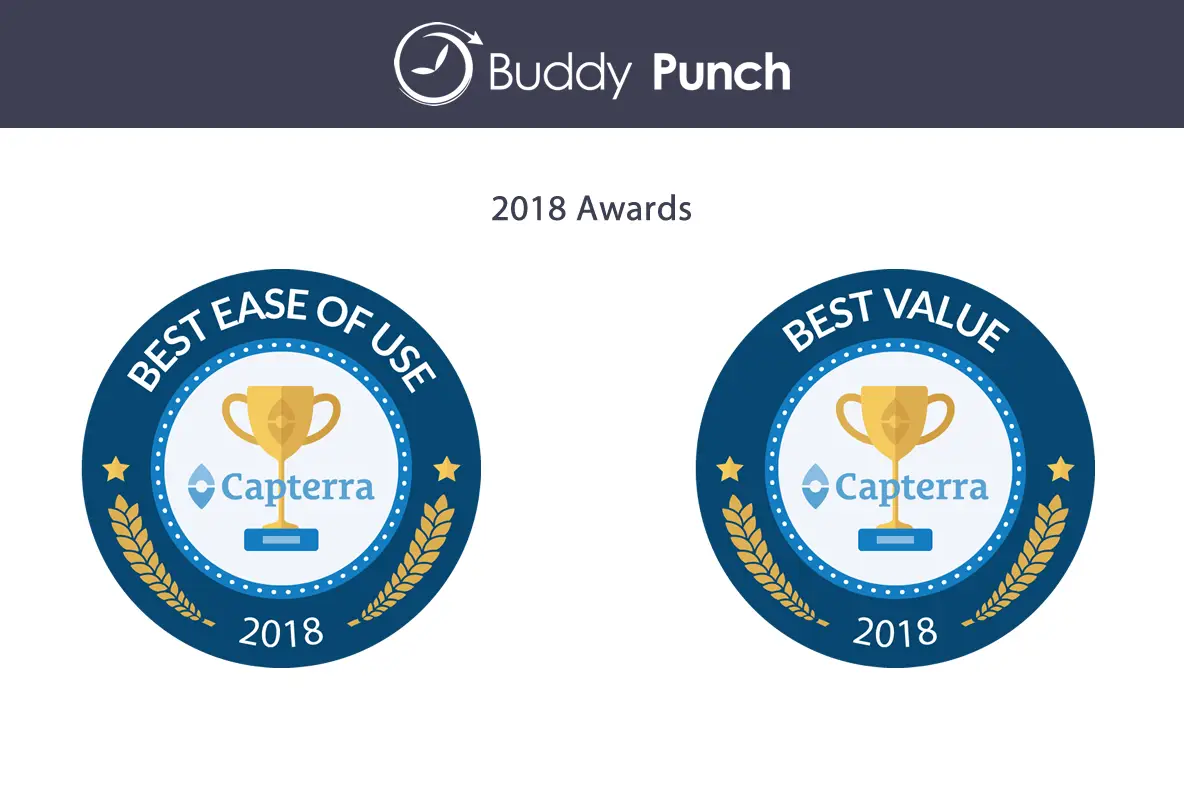 We're proud to announce that Buddy Punch has been singled out of hundreds of Time Clock vendors and awarded not one, but two awards! Only 2 other Time Clock vendors were presented awards from Capterra, so we feel very fortunate to receive them!
So what did we get awarded exactly? And what is Capterra?
Buddy Punch received the "Best Ease of Use" and the "Best Value" badges. Capterra has over 300,000 vetted user reviews spanning its 400+ software categories. The "Best" badges synthesize these reviews to recognize the most highly-rated products by users in a given software category.
These badges are awarded once a year, so we plan to continue to add to our reviews and continue with the ease of use and value for our customers. Here are some samples of our most recent reviews that help us win these awards:
"My team loves being able to clock in with their phones and those of us not in the office love being able to see their login picture and GPS location."

– daily user.

"Smart phone app was a great selling point for a company whose employees are never in one place."

– daily user.

"Buddy Punch is extremely user-friendly."

– daily user.

"We are a small office that has owners out of state. Added visibility on the team when the owners are out of town is very important."

– daily user.

"Buddy Punch keeps track of the hours for you, freeing up more time to attend to other business needs."

– Owner, daily user.

"Buddy Punch make it easy to be compliant with federal and state laws for tracking hourly employee time and breaks."

– CFO, daily user.