How to Customize Employee Time Cards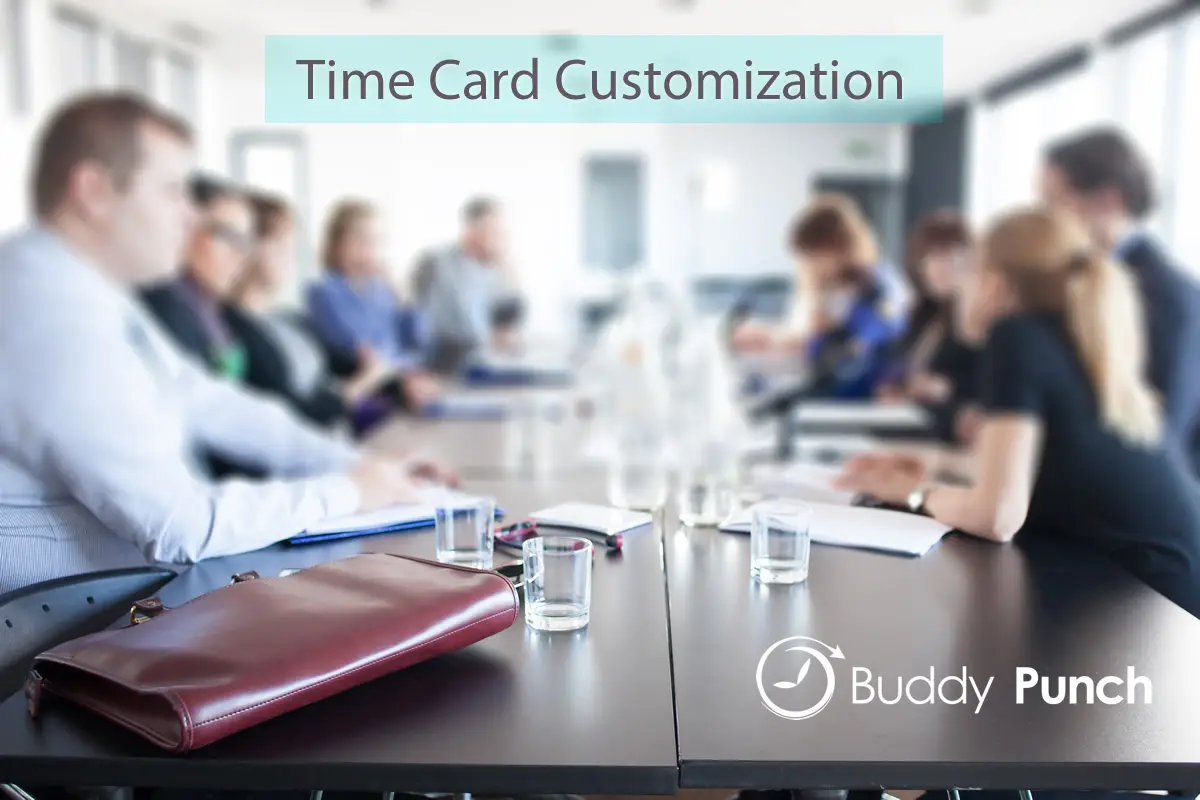 A robust time tracking system can be extremely useful for keeping track of payroll and ensuring accuracy. But there's another benefit of mobile clock in clock out software that's often overlooked by business owners, the ability to create custom reports from the time card data.
Custom reports are useful for companies across a wide range of industries, and for a number of reasons. For one thing, they can help you with timekeeping for the number of hours that are spent on different projects, simplifying the invoicing and estimating processes, and allowing you to see, at a glance where your team is spending their time. They will also let you see how much overtime was paid out, which locations were worked in, and more.
A good time and attendance system will be able to provide the data that you need to create reports; making gathering and using the time tracking data a simple process. Armed with the accurate data that you need, you can make key decisions, create budgets, and ensure that your company is on-track to meet targets.
With this in mind let's take a look at a few ways that you can use the data gathered from your employee time management system to create customized reports.
Hours Summary
A work hours summary is perfect if you'd like a quick report of total hours in a given time, and do not want the in and out activity
Daily Hours
This report will give you the hours per day, or per employee.
In/Out Activity
This report will show you all the in and out activity for each employee during a set time period. You can look at each employee's activity and hours during the data range.
PTO Summary
A paid time off (PTO) summary is a quick and easy way to see how much personal time off was taken by each employee. This includes all paid time off, sick, vacation, personal, and holiday time.
GPS Data
Want to collect GPS data on your employees? No worries! Just choose who you want to collect data on, and determine whether you want it to be optional or required. This is especially useful for remote workers or employees who are out in the field.
Value of Time Card Data
What can you use the data from employee timesheets for? Plenty of things! Reports are vital for making accounting and managerial decisions as well as streamlining payroll efficiency. Here's a look at a few things you can do with this information.
Manage Labor Costs
Your employee hours data can be used for labor costing. This will show you exactly how much was spent on labor for any job, activity, or department for a specific time or pay period. Easily discover the actual labor hours and costs for any job.
Automate the Billing Process
Your time card data can also be used to simplify and even automate the billing process. With an accurate assessment of how long was spent on each project, you'll be able to ensure that your invoices are accurate. You can set your time clock rounding calculations to bill to the nearest minute, or tenth, or even quarter hour increments. If your customers have any questions about their invoices, you'll have the data that you need to show the exact amount of time that was spent on each job.
Simplify Payroll and Improve Accuracy
Finally, one of the most popular reasons for a time card system: to streamline payroll processing. The American Payroll Association estimates that payroll automation can lower payroll processing costs by as much as 80 percent. Ensure that your team is paid on time, accurately, and reduce the chance of errors that can easily occur with manual data entry. Labor laws like the Fair Labor Standards Act (FLSA) leave it to employers to be accurate with regular hours as well as overtime hours, but having an effective way to inspire accurate time card entry makes the job much easier for business owners. You'll also be able to help prevent time fraud, something that's considered to be the number one source of accounting fraud and employee theft.
As you can see, there are a number of benefits to using an updated cloud based employee scheduling and time tracking system. From the ability to make key management decisions, to simplifying the client billing process, to budgeting, there are plenty of ways that your company can benefit; no matter how many, or few, employees you have.