Project Tracking
Available for Android and iOS.
Employees can submit time sheets, punch in & out, and view time off all from the mobile app. You can review, make adjustments, and approve time sheets.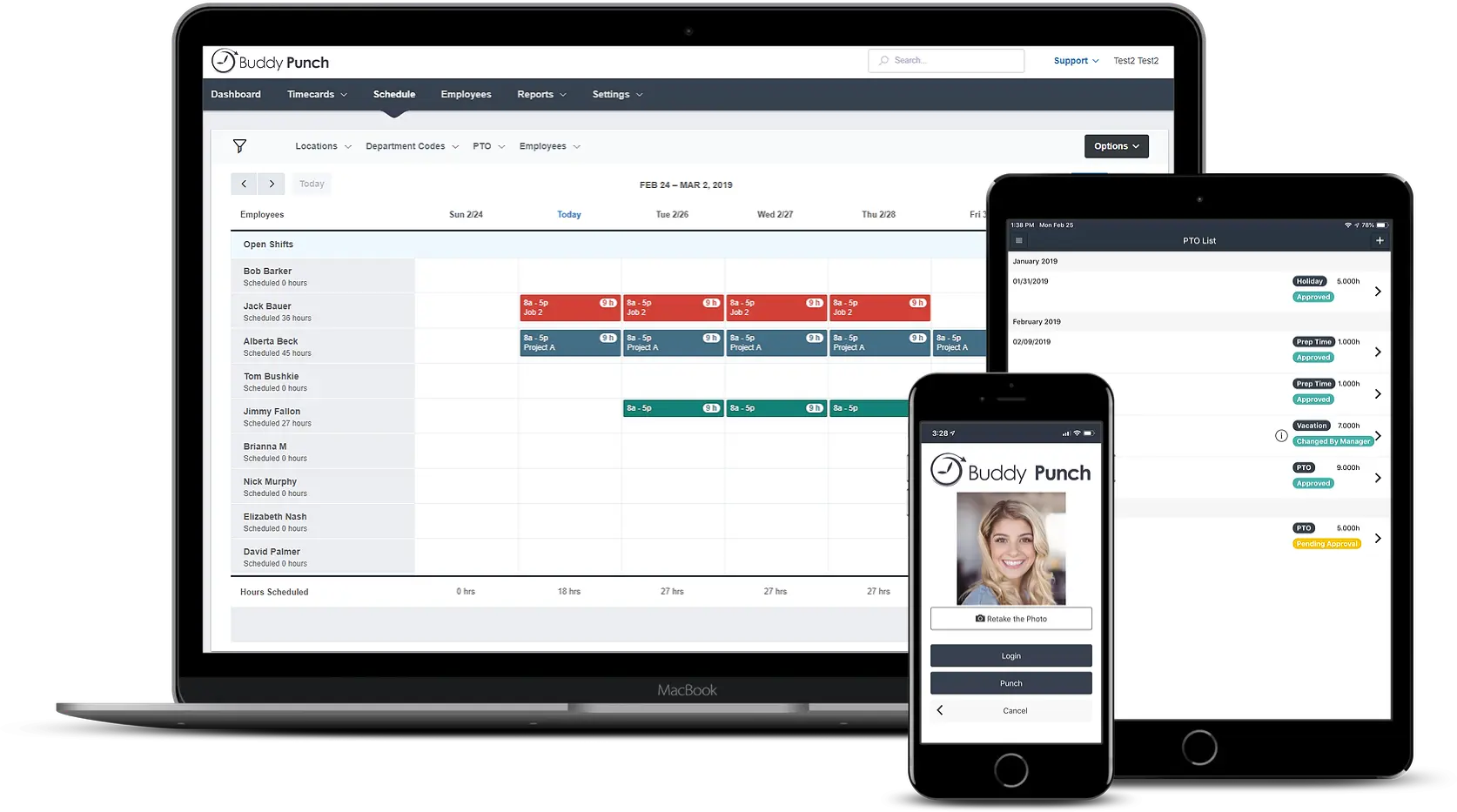 Our site looks great everywhere
Buddy Punch is web based, so any device with a browser can use Buddy Punch. The only thing required is an internet connection.
Make confident busines decisions with Buddy Punch project tracking
When your employee's are punched in, you will know exactly how long they've been working and can see everyone's location on a map. Every Buddy Punch account comes with this beneficial workforce management tool. Save time and resources by quickly viewing employee information on your dashboard or through the Android or iOS mobile app.

Track against each task
Track the amount of hours worked on tasks for employees working on the same or different projects. Track as many projects or tasks and needed.

Estimated vs actual hours
Compare scheduled project hours worked to actual hours directly from an employees time card.

Analyze project progress
Determine how much time you've tracked to a specific project or task and how close, or far off, you are from your budget.

Dive into the details
Seamlessly break down all of your data by person, task or project to get a better understanding of the work being completed.

Get critical information
Quickly view the amount of hours worked on a project and the approximate amount spent.

Report with confidence
Run reports on specific jobs or tasks to determine how employees are spending their time. Use the information obtained to better plan your business budget.
HOW TO TRACK PROJECTS WITH BUDDY PUNCH
Start tracking projects in Buddy Punch in a few easy steps. Help your teams stay on track by monitoring the amount of time spent on a project or task. Use reports to ensure you're on budget and on pace to meet your project deadline.
Sign up for a risk free Buddy Punch trial – no credit card required.
Add your employees to Buddy Punch for immediate account access.
Use job codes to create customers or projects.
Assign codes to employees or shifts using the scheduling feature.
Employees can start punching into projects immediately online or through our Android or iPhone app.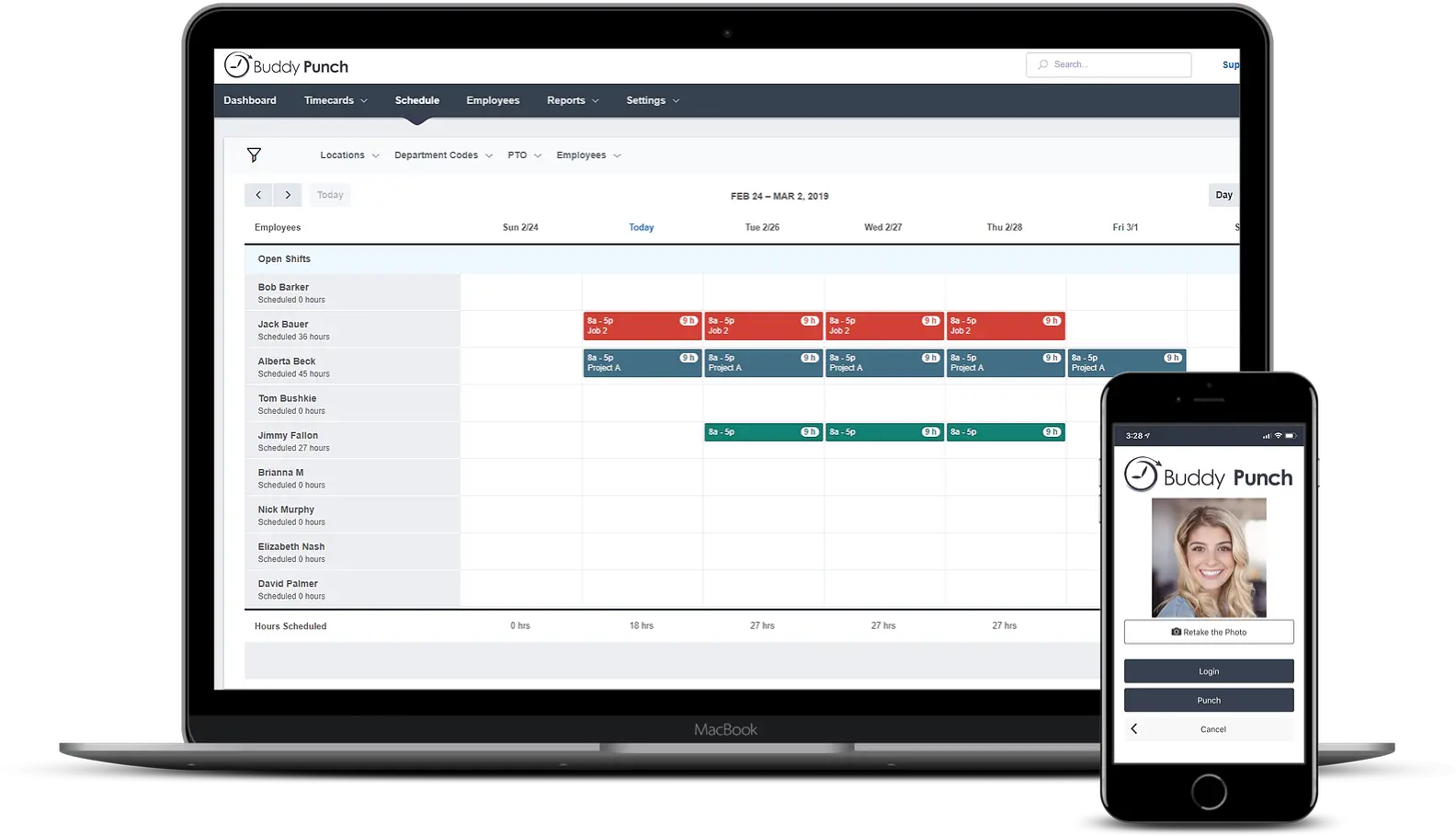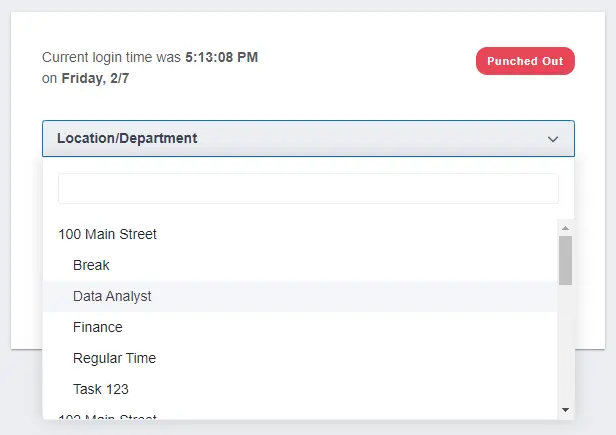 TAKE ADVANTAGE OF MULTI-LEVEL TRACKING WITH LOCATIONS
If you have multiple offices or job sites, locations are a great way to track where an employee is spending their workday.
Create your locations, assign them to employees, and when employees go to punch in they'll select their location. The amount of time spent at each location will be reflected on your employees time card and in your reports.
ACCURATE JOB COSTING
With Buddy Punch job costing, you can keep bad estimates from hurting your business. Labor costs are the most expensive aspect of running a business and they are often hard to estimate.
By tracking the amount of time worked at a specific location or department, you can ensure that your projects are on target and that they remain profitable.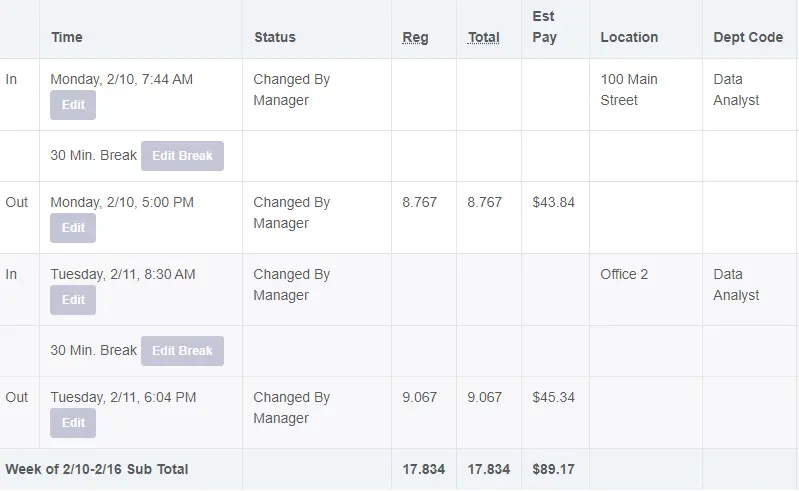 What Our Customers Say:

"Not only is the software easy to use, but the customer service is excellent! If I have an issue it is always taken care of within 24 hours if not within a lesser amount of time."
AK Dale
Owner, Repower

"Greatest Thing Since Sliced Bread. Overall great app. I like how continuously this app is updated and the functionalities are added to meet specific markets need."
David Cobian
Owner, Repower
Other Operating Systems are supported too – we just ask that you use the Chrome Web Browser for the best experience.