Geofences & GPS
Available for Android and iOS.
Employees can submit time sheets, punch in & out, and view time off all from the mobile app. You can review, make adjustments, and approve time sheets.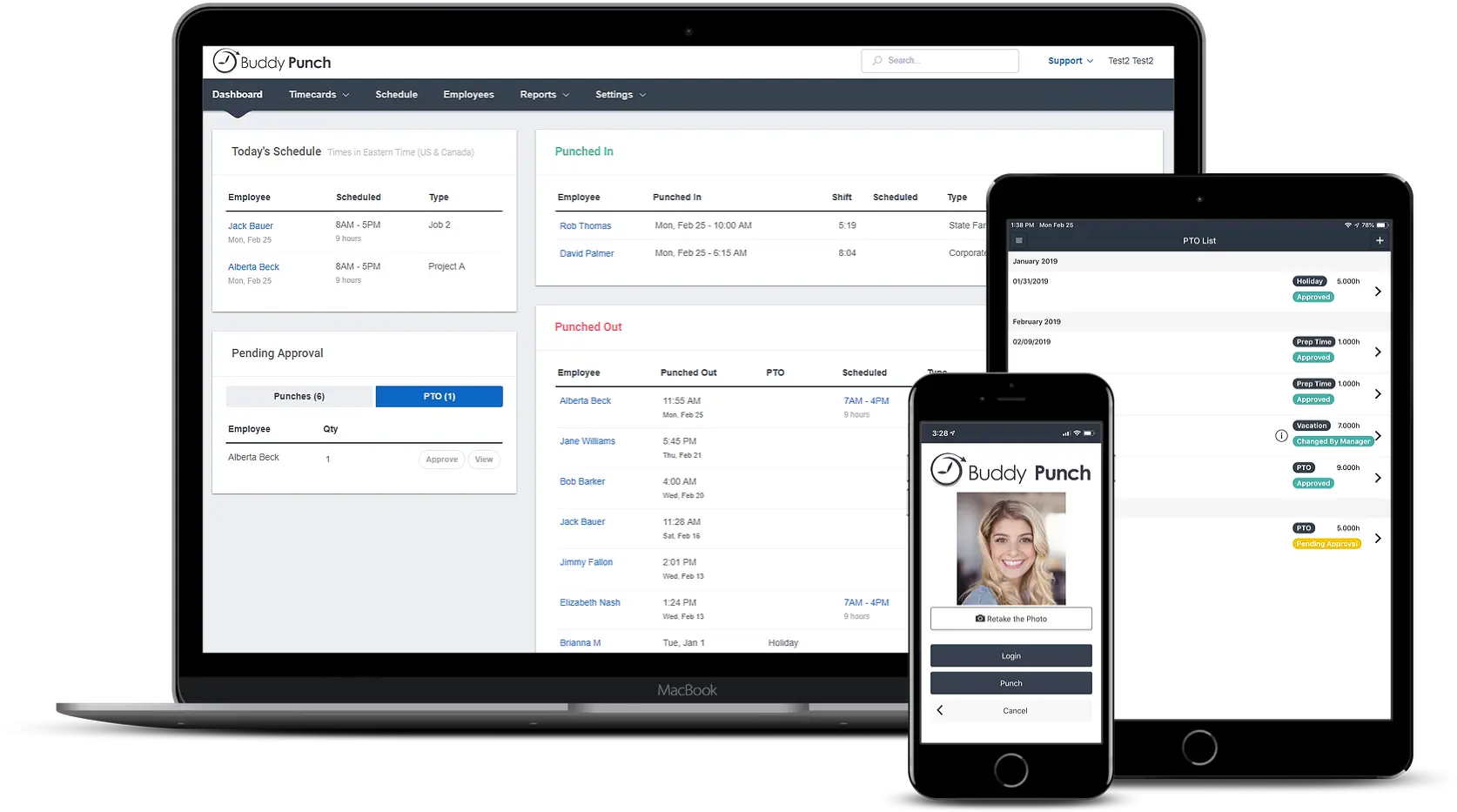 Our site looks great everywhere
Buddy Punch is web based, so any device with a browser can use Buddy Punch. The only thing required is an internet connection.
Make managing mobile and remote employees a breeze
Buddy Punch's GPS and geofencing features simply not only your life, but your employee's lives by making time tracking much easier. Time tracking and geofencing increases time tracking accuracy and also improve employee accountability.

GPS location tracking
Once an employee has punched in or out, their location is logged and can be easily viewed from the dashboard or an employee's time card.

See who's working where
Get a map view of your employee's location to ensure they're working at their assigned location for the day.

More job clarity
It's not always clear where an employee needs to be for a specific job, especially if out in the field. With geofencing, employees will know immediately if they are at the correct location.

Geofence time tracking
Geofencing allows you to specify a radius around a location and only once an employee is within the radius can they punch time.

Multiple geofences
Have multiple job locations? You can create and assign as many geofences as needed to meet your business workflow. Employees can punch in or out as long as within an assigned geofence.

Account for travel costs
Easily see when an employee punched in and started travelling to their destination with our GPS feature. When an employee arrives they can switch from travelling to the job code for that site.
GEOFENCES FOR EASIER TIME AND ATTENDANCE TRACKING
Not sure where your employee are during the day? Need a more efficient way to track attendance?
Efficiently schedule your team using Buddy Punch's geofencing and attendance software. Receive automatic alerts when an employee misses their shift, punches in early or out late.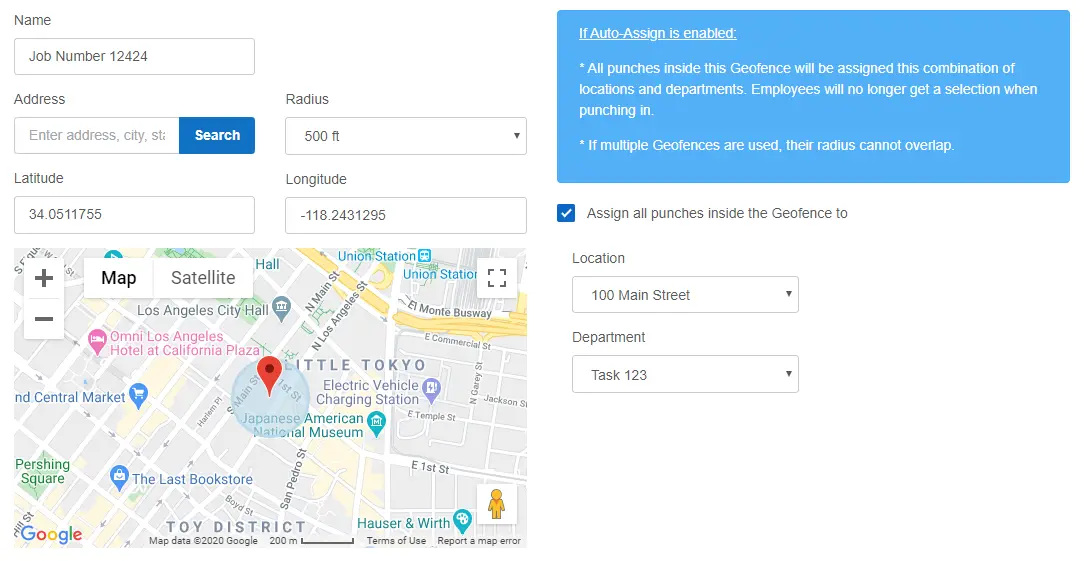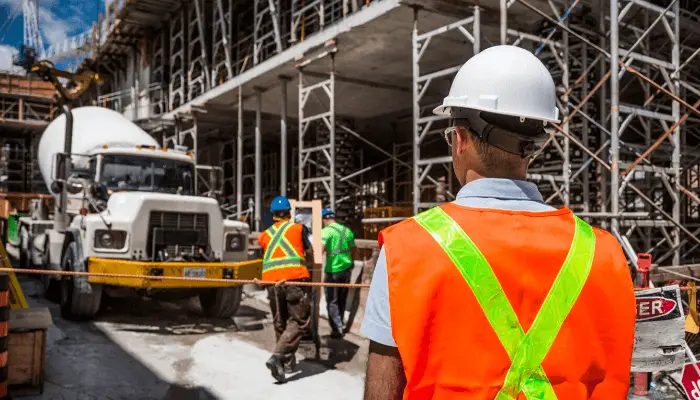 WHO USES GPS TIME TRACKING?
Business, whether small or large, can benefit from GPS time tracking. Benefits include improved time tracking accuracy, increased accountability and better employee visability. GPS time tracking is a great option for:
Construction Workers
Catering Companies
Businesses with Multiple Locations
Remote Workers and Mobile Employees
PUT AN END TO BUDDY PUNCHING
Time tracking with geofencing allows you to generate detailed timesheets – preventing buddy punching and inaccurate work hours.
You can limit time tracking to certain locations, such as within 500 feet of a particular location or inside a specified geofence. There will be no question about who was working when, where and for which project.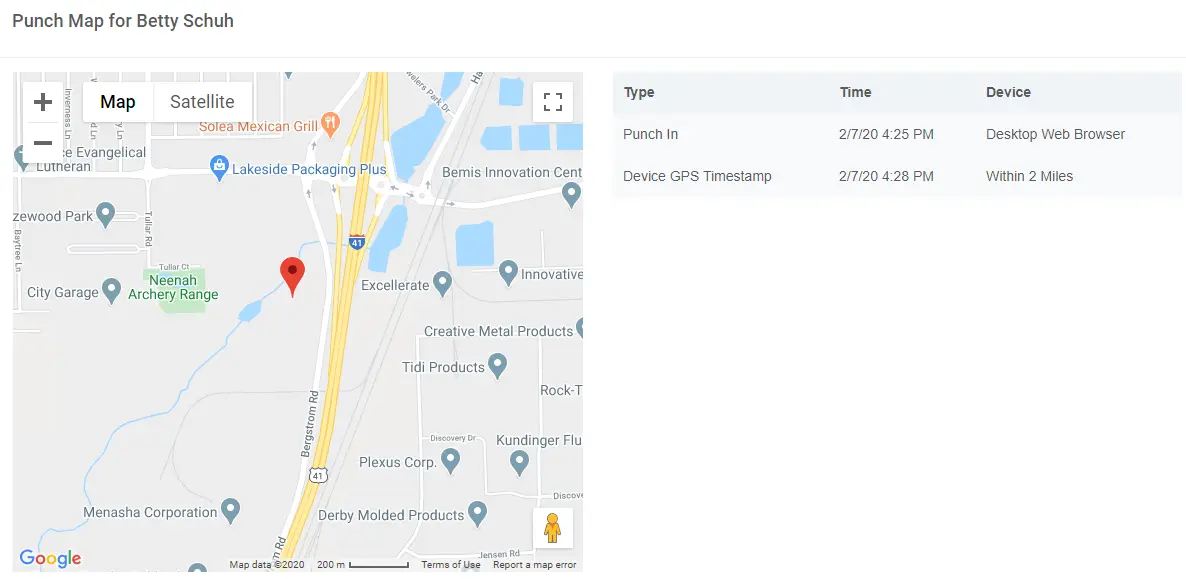 Features Of Mobile App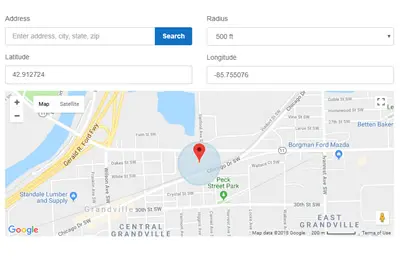 Geofences
Our geofence feature allows you to create areas that employees are required to punch in and out from. Employees can be assigned multiple areas, all with unique job codes. If outside a geofence, an employee will not be able to punch in or out.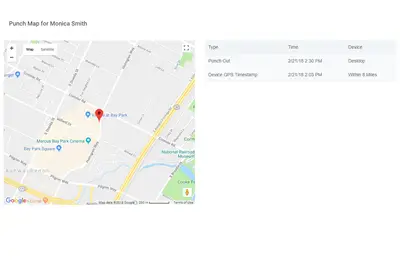 GPS
Want to ensure your employees are punching in and out at the correct location? Our GPS feature allows you to collect GPS data on the employees you choose by making the feature either optional or required. If set to required, your employees cannot punch in unless they share their GPS location.
What Our Customers Say:

"Not only is the software easy to use, but the customer service is excellent! If I have an issue it is always taken care of within 24 hours if not within a lesser amount of time."
AK Dale
Owner, Repower

"Greatest Thing Since Sliced Bread. Overall great app. I like how continuously this app is updated and the functionalities are added to meet specific markets need."
David Cobian
Owner, Repower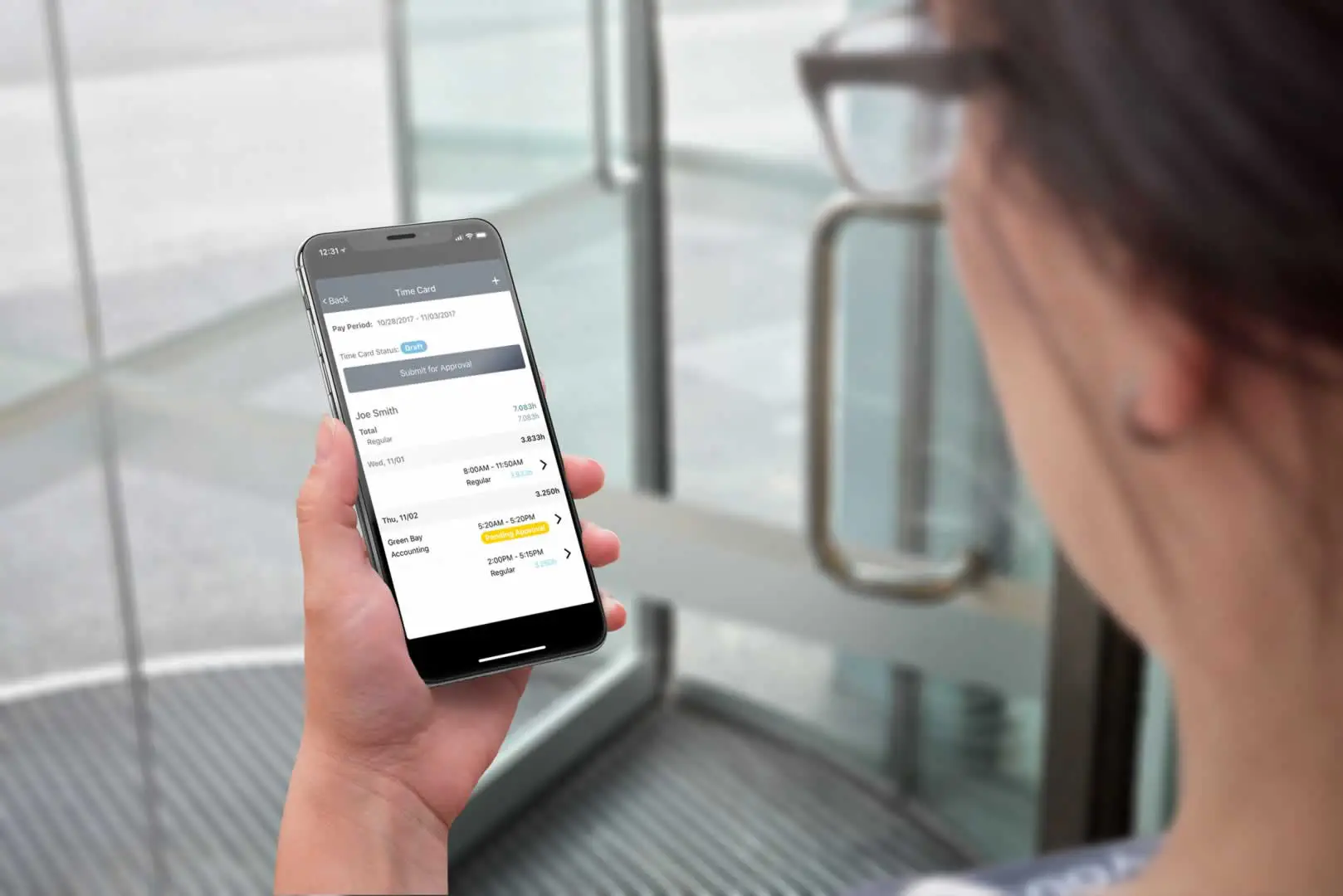 iOS
Buddy Punch will work on iPhones, iPads, and Apple computers. Please note that the webcam feature will only work on Apple computers.
Supported
iPhones
iPads
Apple Computers
Android
Android phones and tablets are supported, and the webcam will work on them too as long as you're using the Chrome Web Browser.
Supported
Android Phones
Android Tablets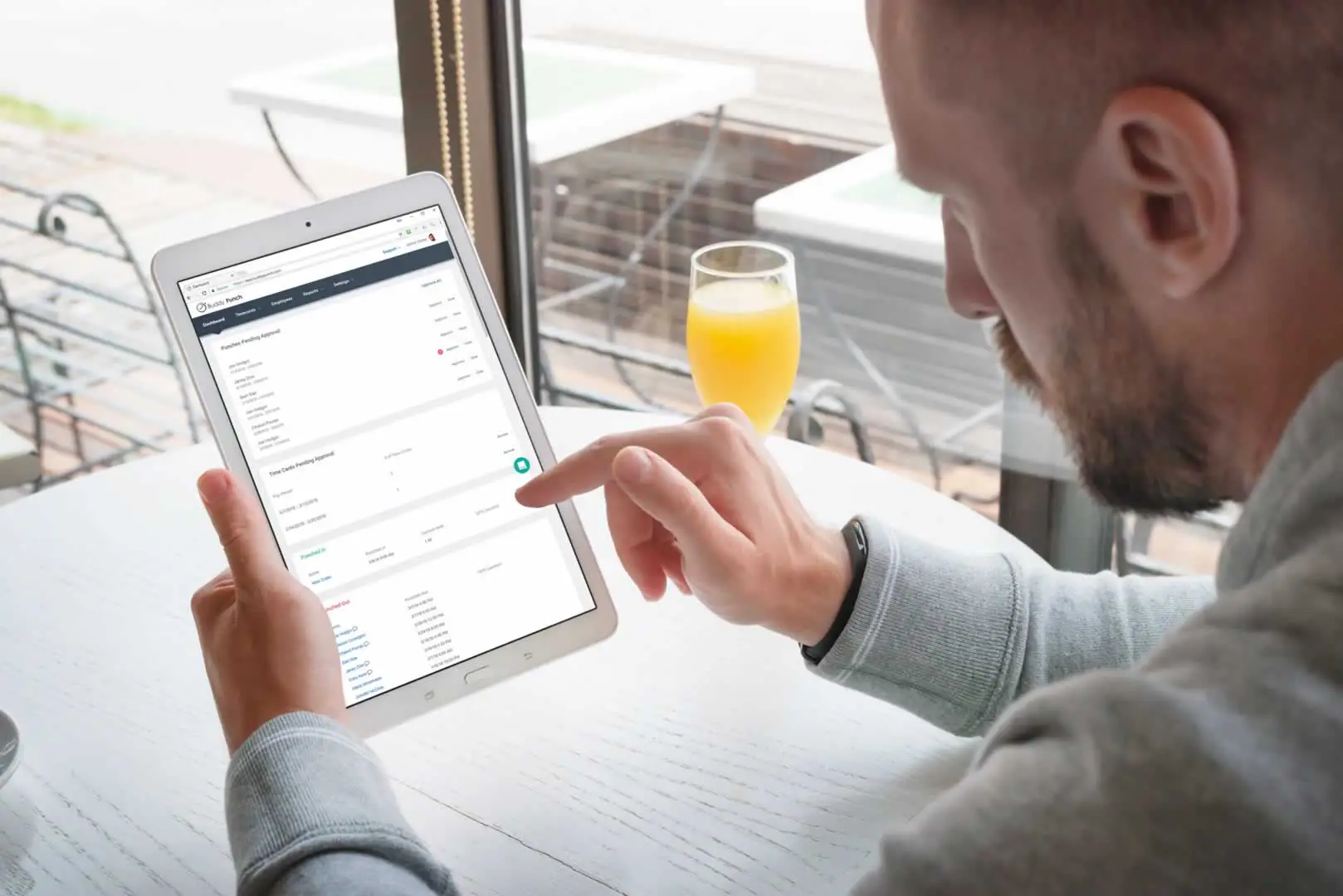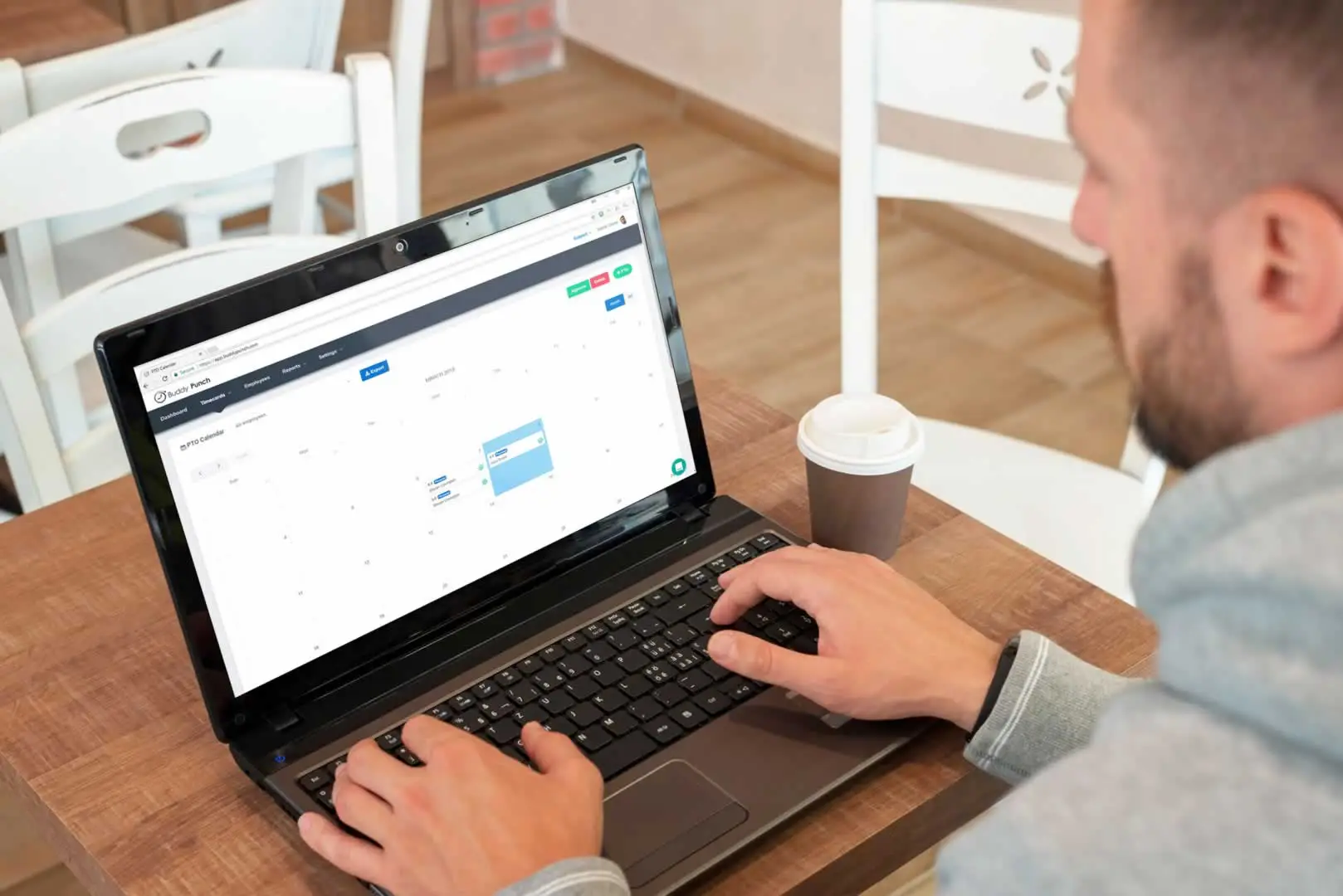 Windows
We support all Windows devices, including tablets and phones. In fact all features will work on Windows devices as long as you are using the Chrome Web Browser (Firefox is also supported for most features).
Supported
Windows Phones
Windows Tablets
Windows Computers
Other Operating Systems are supported too – we just ask that you use the Chrome Web Browser for the best experience.