Time Clock Software for Small Businesses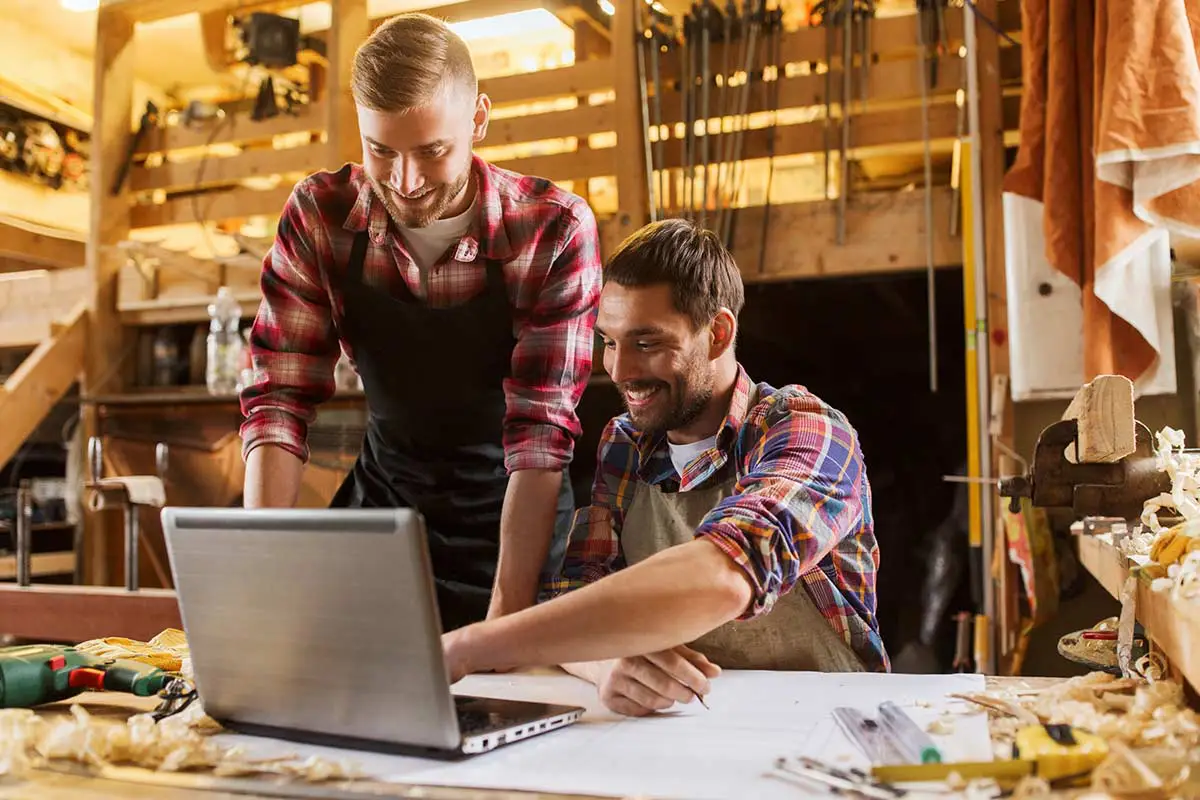 If you are a small business owner, you can benefit from time tracking software to save yourself time and your company money. The time when employees wrote down their work hours and submitted paper copies is long gone. Now, you can finally track their time from any location, at any time, solely by using quality time tracking software.
With this software, you can finally eliminate unnecessary expenses that result from time theft. Making the right choice in terms of small business software will save you money and hassle.
While all businesses track their employees' time, it's even more critical for small businesses to ensure accurate time-tracking because these businesses get hurt the worst in terms of time theft. Investment in time clock software for small business owners isn't a luxury – it's a must.
Use Time Clock on Any Computer or Device
The Buddy Punch time clock software is accessible from any smart device or computer. As a business owner or manager, you can now track and manage your employees even if you are on the road or traveling to a meeting outside your office.
Buddy Punch allows you to download the easy-to-use app and use it from anywhere. Take advantage of this system to track the time your employees spend on work and stop paying for unpaid break time. The system calculates automated breaks and deducts these from the scheduled totals of employees.
Save Time and Save Money

Time tracking software lets you manage the hierarchy in the workplace in just a few clicks. Set up managers and assign employees to them, and keep track of their work hours. Detailed reports allow you to see exactly how many hours are being spent at each location or job. This ability allows you to determine how much money is being spent on each job, and for a small business, sticking to a set budget is a must, so this feature is an important piece of that.
Happy Employees are the Best Employees
While using Buddy Punch for your small business, your employees will be able to request time off, vacation days, or sick days without having to go through all the hassle of writing requests and mailing them, sending out emails, or setting up meetings with managers. The Buddy Punch software allows them to make those requests through the app or website, and you can also accept or reject these through the system as well. All approved requests will be shown on the employees timecard, on a PTO calendar, and in detailed reports.
Job Codes for Every Employee
A unique feature of Buddy Punch is that it allows you to create a department code, assign it to an employee, and have them punch in and out by using that code only. You can even select several codes that employees can use to punch in for hours spent on different tasks. This will be reflected on the employee's time card, as well as the reports you'll be getting.
Assign Locations to Employees

Create as many different locations as you want and assign these to your employees. Ask the employees to punch in by selecting the location you set for them. With this feature, you'll also find all this information in their time sheet and your reports.
Assign Managers to Employees

If you're looking for software that will assist with the business hierarchy, then Buddy Punch can help. Insert all staff information into the Buddy Punch system, and you can assign employees to each of the managers.
Overtime, PTO, Sick, and Vacation Accruals and Calculations

With the software, you can select from a variety of options to calculate overtime and manage PTO, sick, and vacation accruals. The software supports 40-hour workweeks, no overtime, California overtime, 38-hour workweeks, and 44-hour workweeks. And in the case that your employees don't have a data connection at the time, they can use the text to punch feature instead.
Manual Duration Entries

While the phrase "manual duration entries" sounds much like traditional time tracking entries, it is much more advanced than it in the Buddy Punch system. Toss those papers aside – your employees can also use the software to enter a duration per day, instead of punching in and out, which is great for salaried employees. As their administrator, you can manage settings for each employee.
Generate Reports in Seconds
View multiple reports organized by month, week, day, or even employee. Looking at these reports will help you ensure that every aspect of the business is covered, and you are not a victim of fraudulent payroll changes. To make sure that each employee is working their hours and getting paid for those hours, you need this tool.
You will get built in notifications as part of Buddy Punch. The software has notifications for managers and administrators, and you can choose to get these whenever something happens with the employees. Whether it is a PTO request made or a punch notification, you will know it instantly.
Track Time and Location
Buddy Punch is one of the few products that offer the feature facial recognition. By using this feature, your employees can punch in and out by looking at a webcam of a laptop, tablet, or smartphone. The software will compare the face of the employee with a photo associated with their profile, and only once their identity is confirmed will it allow them to access the system.
This will make the process simpler for the employees, and safer for you.
Use GPS and IP Address Locks to Track Employees

For this feature, choose the employees you want to collect GPS data on. Your employees will then be required to punch in hours while sharing their GPS location. The IP address lock feature can also aid you in stopping your employees from punching in and out at a location they're not supposed to. Set up an authorized IP address lock, assign it to an employee, and they'll only be able to punch in or out to a device associated with the assigned IP address.
Finally, you can also use their QR code feature. Just scan a QR code by using the camera on your tablet, smartphone or computer, and automatically punch an employee in or out. This feature will also take a picture of the process.
Get Overtime Alerts

To manage overtime, set up alerts that will arrive either daily or weekly. Whenever your employee hits a threshold, be the first to find out. The software can provide you with alerts at any time you want.
Time Management Software
Buddy Punch has proven to be the best on the market for time tracking, especially for small businesses. They have the widest range of features and also offer you quality, affordability, and non-stop service.
You don't have to pay a base fee to become a user of the software. If you want to test out the software, we give you a free trial, no credit card required!
Not sure how it works yet? Check out the details and find out more!