Best Time Tracking App for iPhone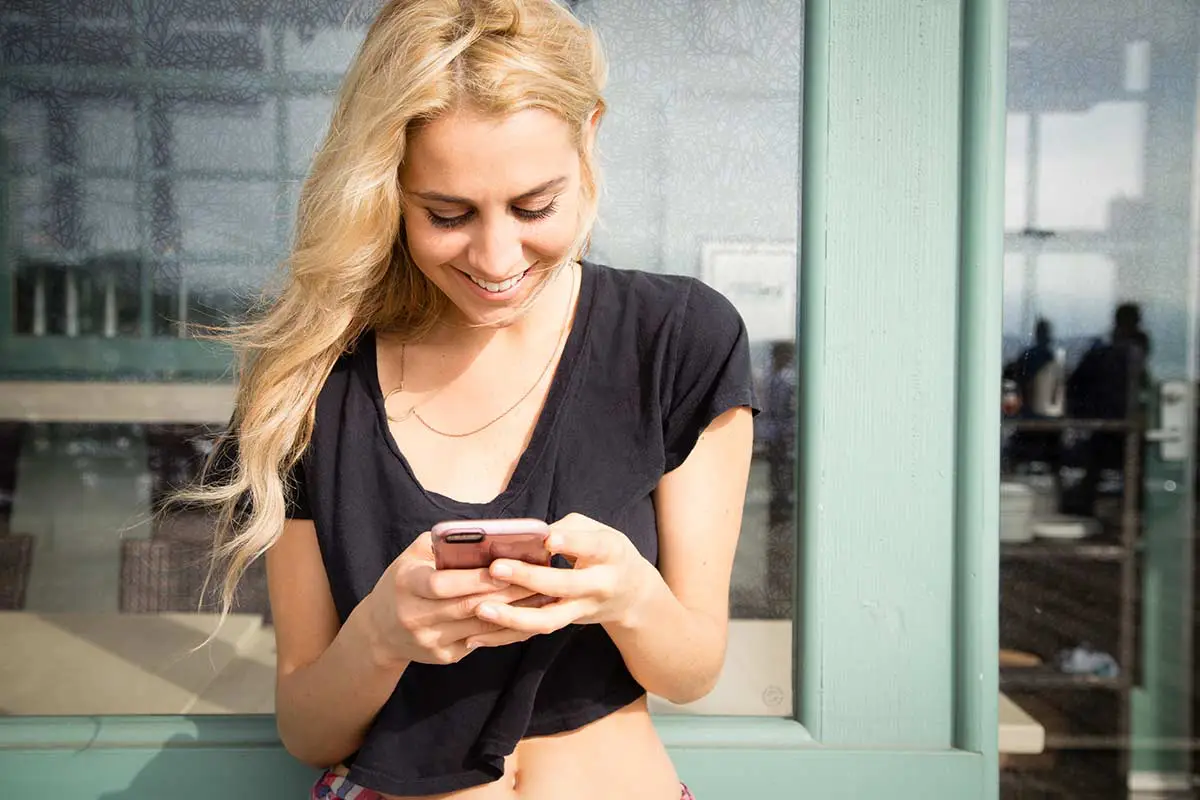 Apple's iPhones sell like hotcakes, especially in the business world. Ever since the iPhone's launch was announced by Steve Jobs in 2007, this breakthrough device has set the standard in modern smartphone technology. Its mobile operating system is specifically designed for the devices. Without any doubt, the iOS operating system enjoys the best and most consistent reputation on the market.
Because of its advanced and highly efficient iOS system, the iPhone has become the top choice in the business world. The iPhone is used by millions of managers, CEOs, agents, consultants, lawyers, and workers of all types. The business world is awash in iPhones, and its popularity continues to grow.
Why Do You Need a Time Tracking Tool?
For all iPhone users, using their phone to manage their teams is essential. They are often on the road or trying to manage people in remote locations. Instead of waiting for requests and timesheets to arrive at their desks, all they have to do now is use an app. Whatever the reason, every business person needs the best smartphone available.
There are plenty of apps designed specifically to help users with time management. If you are a user of an iOS operating device, you surely want to enjoy even better control over your business. Thankfully, Buddy Punch has introduced an iOS app that you can find in the App Store, ready to be downloaded and used for free.
Why Buddy Punch?
If you are an iPhone user and a business manager or owner, or even a freelancer, you need Buddy Punch. We are guessing that your phone is your companion throughout the day and everywhere you go. After all, you need it to maintain communication with employees and managers to keep your business running smoothly.
This means you will surely benefit from the great time tracking app from Buddy Punch. Being the most popular software for time tracking and business management on the Web, Buddy Punch has made sure that their apps are easy to use and very effective.
iPhone Tracking Apps to Choose From
There's plenty of choice in regard to time tracking apps for iPhone, so why should you choose Buddy Punch? There are numerous reasons. To help you make a truly informed decision when choosing the best iPhone time tracking app for your needs, we've provided a quick review of some of the most popular iPhone tracking apps you are likely to consider.
Buddy Punch iPhone Tracking App
This app is free for use with a paid Buddy Punch account. If you use Buddy Punch for tracking time and managing the workforce, this app will come in very handy.
Buddy Punch is an online punch clock system. As an employer or manager, you might struggle to keep track of your employees' schedules and hours worked. Since manual punch in is not always reliable and often results in unnecessary expenses, this software was created to make the process more accurate and efficient.
This tracking app provides the user with the most useful and essential features offered by any time tracking software of its kind. With just a click, you can see who has punched in and out, access reports, track your employees through GPS coordinates, and even use facial recognition to ensure employees are only punching in for themselves and no one else.
The system can be accessed from a web browser using any device employees have on them. Therefore, you can freely access your account information from any location at any time. Users can access and manage their Buddy Punch account from their iPhone, android, desktop, laptop, or tablet.
TimeCamp
Similar to Buddy Punch, TimeCamp also has options for creating tasks, generating reports, and punching in time as well as sharing timesheets. All users need to do is select the task they are working on and start the timer inside the app. The app also takes screenshots of the activities performed on the device during work hours, making it possible for the employer to keep track of what their employees are doing when they are supposed to be working.
In addition to this, TimeCamp also offers timesheet approvals and reporting tools. Managers receive these timesheets for approval right in the app, which is much more convenient than having to wait for a printed timesheet to arrive at their desks.
Even so, TimeCamp still requires manual login by employees as well as approval from the managers. With apps such as Buddy Punch, there are plenty of options that guarantee that the employee is working, so you don't have to take their word for it. Facial recognition, QR codes, GPS locations, and IP address locks are not available with TimeCamp.
Hubstaff
The Hubstaff app allows users to track time and pay employees automatically. This is the closest app to Buddy Punch you can get in terms of features offered, but Buddy Punch still maintains the top spot due to affordability and versatility.
Unlike TimeCamp, Hubstaff also has a GPS tracking feature that allows users to keep track of the whereabouts of their employees. All employees have to do is press a single button, and that button will take care of everything for them, such as track their hours, share their location with the employer, send reports, and generate payouts.
Toggl
Toggl also works using timesheets and has some very useful features, including log task, start tracking, and timer on. Users can generate reports based on the data received during the tracking periods, which can be reached from anywhere with an Internet connection.
Toggl is rather limited in terms of features when compared to other software such as Buddy Punch, TSheets, or Hubstaff. Popular anti-time-theft features such as facial recognition, QR scans, and GPS locations are not available in this app.
Freckle
As is the case with Buddy Punch, you need to have an account to use the Freckle app. This app is very simple to use, but it is much pricier than Buddy Punch. One user pays $19 per month, while a team of five is required to pay $49 per month. For additional users, the rate is $10 per user per month.
Freckle allows users working out in the field to start, stop, pause, and log their time. For this, they can create reports and invoices as well as receive email support. The app is more oriented toward individuals and freelance workers than companies with many employees. If you want to use it for your business, the Organization plan costs $199 per month for 25 users, with an additional fee of $8 per user per month if you have more than 25 employees. Even then, the app doesn't give you most of the features offered by more advanced time tracking tools such as Buddy Punch.
Harvest
Harvest also offers a nice app for iOS that allows users to log expenses, track time, and manage invoices. The app includes a timesheet that employees can use to set timers and track hours. They can also send invoices and get notifications whenever these invoices are paid.
This app is mostly used by freelancers and individuals because its features are more oriented toward the employee, not the employer. Individuals can enjoy a free plan that gives them two free projects or pay $12 monthly for the Solo plan with unlimited projects. For a team of more than two people, the price is $12 per person per month.
Harvest offers powerful reporting, budget alerts, timesheet approvals, and integration with over a hundred apps. Still, due to the very limited list of features, this app isn't really recommended for most small businesses.
TSheets
TSheets is one of the most popular time tracking apps, along with Hubstaff and of course, Buddy Punch. The features and options are very similar among the three, with the distinction that Buddy Punch has a couple more features and more affordable pricing.
This specific app allows users to monitor work, track time, and oversee projects from any location, at any time. Managers can access clients, tasks, lists, and a timesheet as well as receive notifications and up-to-date reports. GPS location is also available in TSheets.
Time Doctor
Time Doctor is software used both by individuals and small businesses. With a set price of $9.99 per user per month and no base price, it makes for a good bargain.
Time Doctor has a variety of features to offer, but they are all the standard ones most tracking tools use. By choosing this tool, you can use your iPhone to track the activities of employees and control the workflow. GPS tracking is now also available with Time Doctor.
Timeneye
Timeneye is not as popular as the rest, but it has been improving significantly since its launch in the time tracking market. Their iOS app allows users to record time spent on different projects, edit this data, add a description to projects, etc. The phone app does not allow you to generate reports or share them, but it synchronizes with the web site, where you can access this information.
Hours
The Hours app has also become very popular in the business world due to the many positive reviews from users. This app offers its user's smart reminders, a visual timeline, detailed reporting, and an interface specially designed by a team that recently won an Apple Design Award.
Hours is primarily used by individuals and freelancers since its features work really well for organizing your personal as well as work time. The smart reminders keep users from forgetting things, the visual timeline makes it possible to track their hours, and the ability to edit everything is very useful.
If you own a business and want to use this software to manage employees, know that Hours only offers an iPhone app and is not available for Android.
Mobile Time Clock Apps
One of the many benefits of Buddy Punch is the variety of devices and software it can be used on. You can access your account on Buddy Punch from your desktop, laptop, tablet, or smartphone. In addition to the iPhone app, users can download and use a free Android time clock app. To learn more and get the apps to start tracking time for your business, follow this link.