Easy to Use Android Time Tracking App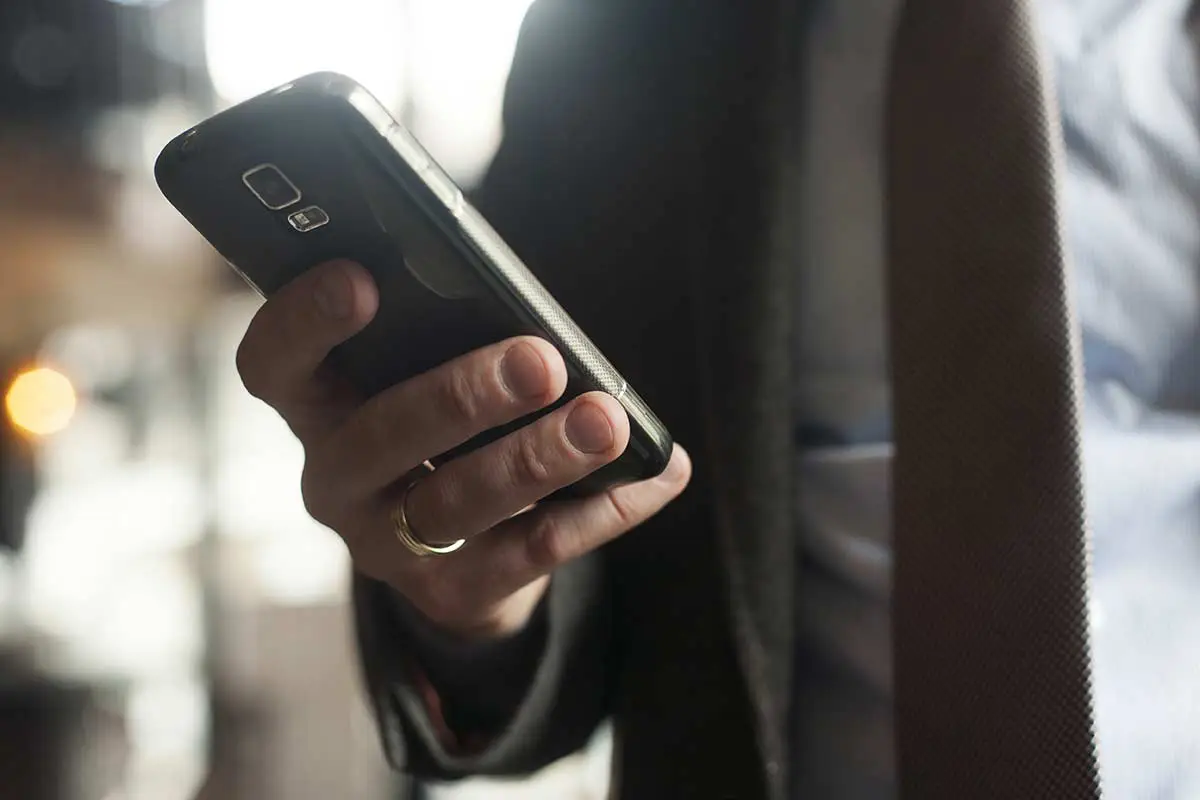 Automated time tracking is an advanced, modern way to boost the productivity of a small business. Recently, its usage has grown more popular among companies of all types. At its inception, time tracking software was mainly used by people who needed to track their time and productivity and those who worked in office environments. With the evolutions of more advanced software and mobile technology, entire companies can now keep track of hours worked, even if everyone is in a different location.
Android is currently the most widely used operating system for smartphones. Users enjoy numerous apps available in Play Store. Of course, this variety also means that not every app offers the same features or quality. And when it comes to your business, you surely want the best there is.
The Best App for Time Tracking for Android
If you need an app for time tracking, Buddy Punch stands above the competition. The perfect time tracking app is affordable and reliable, while offering all the features you need to keep your business running smoothly and effectively.
When we say affordable, we mean free (it is only free for employees when their employer has a paid subscription). People who use Buddy Punch software for tracking time can download the Android app free and use it for an unlimited time. This app makes it possible to punch in hours from any place, as well as check up on your employees when you are out of the office.
What Distinguishes Buddy Punch from the Rest?
You'll find a myriad of choices when you look through the Play Store, but only one beats every other in regard to pricing, features, and reliability. Buddy Punch boasts the highest popularity in today's business market. With this software, small business owners (we are not just a solution for small business owners, businesses of all sizes can use us, – from those with a handful of employees to those with thousands) and managers can reduce waste associated with errors in calculating hours and time theft as well as cut down on time spent calculating hours, keeping tabs on employees, and making changes in the schedule (we do not currently offer a scheduling product).
Time Tracking Android Apps on the Market
To give you a clearer picture of what Buddy Punch offers and what makes it stand out from the rest, this article will discuss the features of some of the most popular time tracking Android apps available.
Let's first start with the top choice.
Buddy Punch Android App
Buddy Punch the most popular choice for Android time tracking. Packed an array of features to give managers and employees complete control over their hours and work, this is an excellent way to keep track time on the go.
You no longer need to write things down by hand or wait to get to the office to note hours worked. As a manager, you don't have to take printed timesheets with you on the road and call to get updates on the work being done back in the office. The Buddy Punch time tracking tool makes it possible to create and share schedules (we do not have a scheduling feature) in real time with all of your employees, including remote workers.
Time theft is no longer an issue with Buddy Punch. If you have worried about manual punching in and out leading to scams by your employees, you'll be happy to know that this is not possible with the facial recognition feature available with Buddy Punch. This is just one unique feature that distinguishes Buddy Punch from its competition, along with QR codes, GPS tracking, and IP address locks.
From their Android smartphones, employees can log in and out by scanning a QR code, taking a selfie, or using a code you created specifically for them. The system will automatically add hours and other information you need that you can view in a timesheet as well as other concise reports that you choose.
Not only are the features more numerous than those of any other app on this list, but they come at an excellent price. With Buddy Punch, you can forget about expensive base fees and rates per user.
Buddy Punch offers bargain rates no matter how many users you need to add.
While other companies charge hundreds for a couple of users, Buddy Punch will charge you only $29 per month for 9 users, $49 per month for 19 users, etc. And the app comes free of charge! (it is based on the employee and managers. Admins are free users)
Hubstaff Android App
Hubstaff is one of the few time tracking tools that stands out among this type of software. This tool is also packed with features that do an excellent job of providing managers and employees an overview of the work of the company and their own work.
Both remote teams and freelancers enjoy the special benefits of the Hubstaff app. Not only is this software advanced and filled with features everyone can use, but the mobile app allows them to punch in hours, add screenshots, and monitor employees in real time.
Users can take advantage of the app and track time, view reports, edit reports, set budgets and time limits, and check their location and app use. All these functions are available to both companies with multiple employees and freelancers who want to gain more control over their productivity.
The reason Buddy Punch more useful than Hubstaff is that Hubstaff lacks useful tools such as facial recognition, IP address lock, and QR codes. On top of that, there is the matter of the pricing.
Hubstaff's free plan is for one user only and is very limited in terms of features. Their Basic plan costs $5 per user per month but includes only four additional features that distinguish it from the free plan. For those who want to enjoy all the features offered by the software and the app, the rate is $10 per user per month.
When it comes to this Android app, app tracking is only available if you have purchased the Premium plan.
Toggl Android App
Toggle is a simple time tracking app for Android. The main goal of this software is to help people focus on a single task at a time. In this way, it helps users avoid distractions and get things done within the deadline.
The main features of this app include time overview, progress reports, and project organization. Sharing reports and setting billable rates is simple to do. Moreover, Toggl integrates with other tools and is available across all Android devices. The app can also be used offline, and as soon as you get back online, it will sync right away.
Toggl lacks most of the advanced features of Buddy Punch, but it is still a great tool. The pricing starts at $10 per user per month.
Harvest Android App
Harvest is also a popular time tracking tool that provides real-time access to timesheets and worked hours as well as projects progress and budget. Based on current data as well as past data, users can make estimations on future projects through the Harvest app. This data can be utilized for creating future schedules and budgets, which can be shared with the rest of the team in real time.
This app integrates with over seventy work tools, so you shouldn't have trouble inserting it in the workflow. In addition to the standard features available in all popular time tracking systems, the Harvest app allows its users to take photos of receipts to optimize expense tracking.
One user can download the app and use it for up to two projects for free. The paid plan costs $12 per user per month. Considering that the number of features is much smaller than those of Hubstaff and Buddy Punch, it is strange that Harvest's pricing is higher than both.
Time Camp Android App
Timecamp is a time tracking tool based on timesheets. Users can check the logged time in the timesheets from members an then approve or reject it. This Android app offers the same features as all time tracking tools and a number of integrations.
This tool is very useful for teams because all the tasks and notes are gathered together on a common schedule. Individuals use it to remain focused on the important tasks. For them, using the app is free of charge. For businesses, the rates start at $6 per user per month.
Tick
Tick is an excellent choice for an Android app for those who seek simplicity. This software works with time cards that allow users to log in hours and input task details. Managers can create projects and receive up-to-date reports based on the timesheets submitted by team members.
The main integration of Tick is with Basecamp. Unlike the rest of the projects, this app has pricing plans based on projects, not users. For one project, you can use Tick for free. For more than one, there is a tiered rate system. For example, 10 projects cost $19 per month.
Clockodo
Clockodo has improved a lot since it was first introduced on the market. You can now use it to track hours as well as manage holiday pay, overtime, and sick days. There are three ways to track hours – according to customer, project, or job position. The Android app by Clockodo is available in several languages.
The app features a very colorful interface that allows its users to filter projects and analyze data. Clockodo has very flexible reports that make budgeting simple and creates up-to-date, automatic timesheets. You can also use this app to send invoices to customers.
The pricing plan of Clockodo is $8 per user per month.
aTimeLogger
aTimeLogger is an app commonly used by individuals who wish to track their personal schedule and time. This app has all the tools necessary to manage time by using logins and reports.
The app is customizable and can be adjusted based on your lifestyle and preferences. There are separate tracking options for themes such as work, sports, shopping, etc. In addition, aTimeLogger allows its users to set goals to work on, both short and long term. These goals can be tracked and tweaked to improve productivity and focus on the most important tasks.
Due to a lack of features necessary to manage and track the time of more than one person, this app isn't very fitting for small businesses. However, it is free for use for Android users.
TimeSheet
Timesheet is a very simple, clean solution for time tracking available on Android. Its interface is very easy to use and available only to Android users. In addition to the common features of similar time tracking tools, Timesheet also offers a voice command feature and GPS tracking.
Time tracking can be started with a simple click. Breaks can be inserted in the same way. In addition to tracking hours, the app also tracks expenses, to which notes are added. Users can export their stats to tables in Excel. In order to keep the information safe, TimeSheet allows users to back it up to an SD card or Dropbox.
This app is popular among individual Android users because it is free. However, its lack of features makes it a poor choice for small business time tracking.
Jiffy
Jiffy is a time tracking tool also popular mostly for personal use, and its basic features are free of charge. This Android time tracking solution helps organize your work schedule by providing a simple calendar. In this calendar, users can enter hours, check their schedule, and insert breaks.
Data can be easily exported to optimize reporting and archiving. If you choose to use this app, you don't even have to register for it. Offline usage is also possible and, as soon as you go back online, the work hours will be automatically recorded.
Mobile Time Clock Apps
Choosing an Android time tracking app for your business isn't a decision to be taken lightly. These apps are some of the most popular on the market, all offering different solutions for your time tracking needs. If you are a business owner, manager, or employee who wants to track your own time or the time of your employees, make sure you fully consider your needs and goals before you make a decision.
The perfect time tracking software will have all you need to win in the battle with distractions, multitasking, time theft, and disorganization. Buddy Punch time tracking software is extremely popular for exactly that reason – because it has all the features necessary to save time and money and improve the productivity of one's business.
In addition to an Android app, Buddy Punch also offers an iPhone app, making it possible for everyone in your team to access the schedules (we do not have a scheduling feature) and the software. More information can be found here.