Best Windows Time Clock Software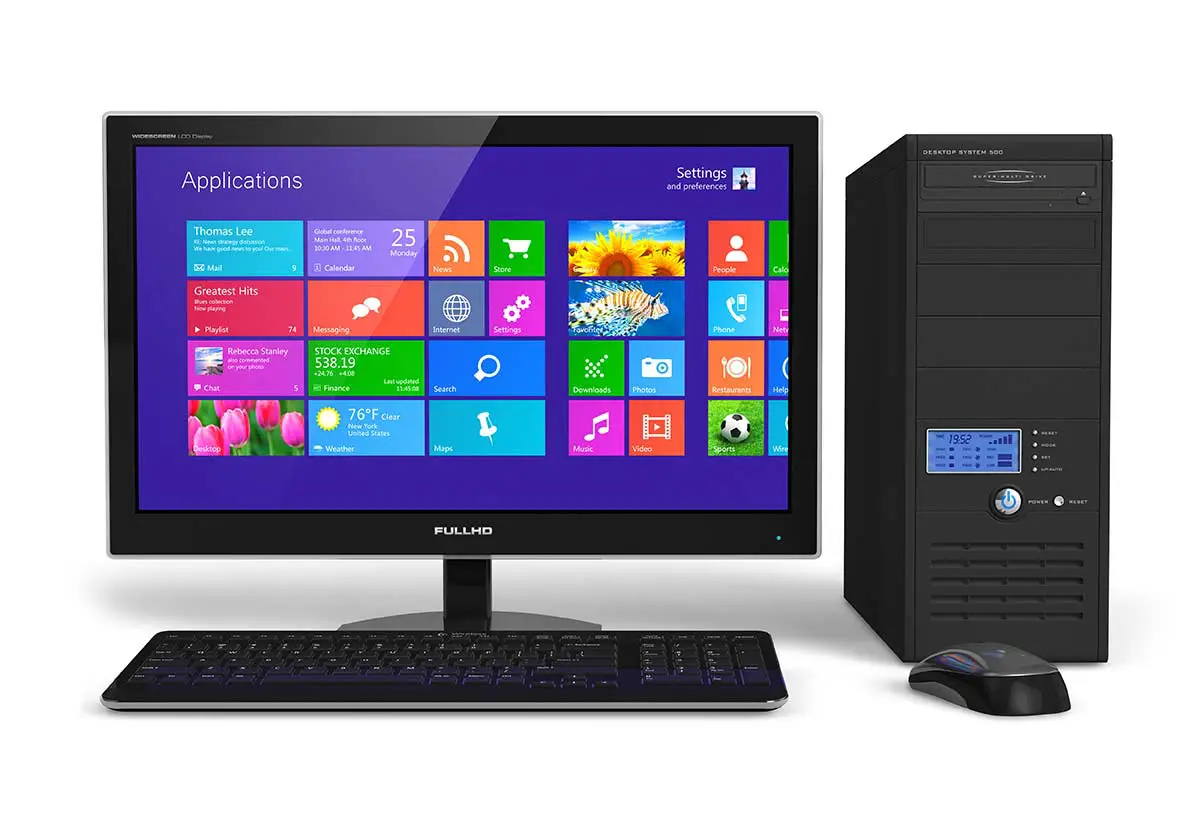 The harsh reality is that while task management and timekeeping is critical for keeping your employees productive and paid accordingly, it's no easy task.
When it comes to the profits of your business, you know that every second counts and you're probably wasting a ton of time and money dealing with accounts. Not only could potential human error be jacking up labor costs to the tune of thousands of dollars every year, but your on-site and remote workers probably aren't happy about it either.
Once you dig a bit deeper, it's easy to see what the core problem with most time management methods is. Research shows that on average, each hourly paid employee steals 5 minutes of time every day they're on the clock, and management are none the wiser. That may not sound like much to cry about, but when you break it down to the numbers, it's quite shocking. Let's say you have a team of 50 people. If every one of them wastes 5 minutes per day, that means a total of 250 minutes of time is spent not working that your business could be paying for.
Every. Single. Day.
Likewise, staff may be getting a rough deal too. It may come as a surprise, but being underpaid for the work completed is more common than you think. It's vital to remember that while it may feel insignificant, it's just as important to make sure they are paid correctly for the time they work to keep your workforce happy. Part of the problem is that many businesses have all different types of staff, for several different purposes. Some staff may be part-time, some may be freelancers who get paid for a certain amount of time on a project, some may be salaried employees that get paid for overtime, and that's barely even scratching the surface. Due to the high volume of employees and job types, plus the level of responsibility on the shoulders of HR, it's easy to see how mistakes can be made when it comes to payroll processing. Timesheets can be easily be logged inaccurately, poor leave management can mess up employee scheduling, and poor record keeping means no one knows who is being paid for what, which results in problems for both you and your staff.
So how do we go about solving it?
Previously, these problems have been solved using pen and paper time cards. While it is better than trying to keep track of time solely by remembering it, this method is outdated with a host of problems itself. These types of time cards are by nature difficult to hold accountable. They can't offer the accuracy you need to measure exactly how many hours are spent working. Not only that, but the amount of extra work on administration at the end of each month is laborious and time-consuming, costing your business even more money and additional stress for your staff.
Well, that's where we come in. Fortunately for you, there are innovative solutions to these problems. If your business operates primarily from Windows, an employee time clock designed for PCs could be the perfect solution. Not only does it ensure everyone is paid correctly, but it also acts as an assistant to your business to take much of the hard work out for you.
So whether you have a large company or a small company, you need to find the best time clock software that you can use for time and attendance tracking. Perhaps you need a more sophisticated software to help you manage your finances with scheduling features that generate reports and invoices and integrate with your favorite payroll systems. Either way, we've got you covered.
We've compiled a selection of some of the well-known programs for Windows software, to get you going and making your decision as easy as possible.
Buddy Punch

Buddy Punch is by far the most intuitive time clock solution there is for Windows. The priority for Buddy Punch has always been accessibility and affordability to make sure time and money management is as easy and user-friendly as possible for unlimited users. Although other time clock apps make these same claims, we guarantee that none are as easy to use as Buddy Punch.
But don't be fooled by the simplicity. Buddy Punch boasts a variety of features to ensure all your needs are met.
Never has keeping track of employee hours been so easy. With features including GPS tracking, Geofencing, and time card approvals, Buddy Punch helps save you money with accountability.
Take, for example, the biometric facial recognition feature. The way it works is that simple – employees look directly into a webcam from their phone or desktop, and Buddy Punch will compare their face with a photo that's been uploaded into the Buddy Punch system and will automatically punch them in once their identity has been confirmed. This makes sure that only the member of staff can punch in and no one else can punch in on their behalf. It also means that administrators can check the clock in and clock out times of employees in their free time. Not only does this keep your staff honest, but it helps employees streamline the process of punching in. This means they are more likely to remember to punch in and will only be paid for the number of hours they work.
On the flip side, Buddy Punch takes care of the staff too. As previously mentioned, it's common for staff to feel neglected when they are underpaid at the end of the pay period due to problems with administration. That's why Buddy Punch does the work for you. Whether you have freelancers, subcontractors or salaried employees, Buddy Punch allows you to create custom job codes to ensure all employees working hours are being properly tracked. To ensure staff is inputting correct time, notifications can also be sent to management for approval. All of this is achieved without disrupting the workflow of your team members.
We understand that many businesses require employees to travel, making punching in out and more difficult. With Buddy Punch, you no longer need to worry about that. Not only does the software run smoothly on your desktop, but it also works seamlessly with all Android and Apple mobile devices including iPhones and iPads, so your employees can punch in and out wherever they are. Buddy Punch is web-based, so it can be used anywhere (as long as you aren't offline as it requires an internet connection). Even for smartphones, there's a mobile app you can use if you'd prefer to clock in with Buddy Punch directly. With the added GPS location feature, Buddy Punch also allows you to see where your employees are when punching in or out.
You can say goodbye to complicated payroll too. Based on the data you input, Buddy Punch will design a variety of reports to give you a comprehensive breakdown of the total numbers of hours worked per employee, any PTO or overtime and more. All reports can be downloaded with Excel or PDF to be sent straight to your computer for your convenience.
Not only that, but Buddy Punch has partnered up with several business applications to ensure you'll get everything your business needs out of this tool.
No matter what size of the business, all features are included with every package Buddy Punch has to offer. Starting at just $29, you just can't go wrong.
Time Clock Wizard
Time Clock Wizard is an online based software designed to track employee time, scheduling, manage tasks, and payroll reporting. With Time Clock Wizard, business owners have complete control over their staff. They can create individual work schedules for employees or teams, track employees work hours accurately, assign tasks to employees or teams with deadlines attached and see what they're doing in real time to keep on top of progression. Time Clock Wizard takes out some of the labor too by helping keep HR on top of payroll with integrations and customizable reporting. Time Clock Wizard is free for all users, with the option to upgrade certain services like taking small business loans out or website design.
Time Clock Wizard is available on Windows, Mac, Android, and iOS.
CKZ Time Clock

CKZ Time Clock is an installable time clock software designed specifically for Windows. CKZ offers a free basic version, which provides features including payroll reporting, the ability to monitor employees hours in real time and managing time attendance for a small team. You also have the option to upgrade to an intermediate and advanced edition if you have a larger team or depending on the needs of your business. Unlike the basic version, some of these additional features include the ability to clock in from any computer within the office and run reports from your own computer.
Fanurio
Fanurio is time tracking and billing software designed for both freelancers and teams. Analyzing your business and performance is made easy with the option to create handy reports and charts to help you make well-informed decisions about your projects and expenses. Time tracking is also possible, with the option to enter time manually or using a timer, where you can set reminders to start or stop the timer. If you need help with organization, Fanurio uses projects to help you stay organized with expenses, work completed, or products you may choose to sell to clients.
Fanurio is available on Windows, macOS, and Linux.
Open Time Clock

No matter the size of your business, Open Time Clock accounts for everyone. It's designed with business owners and payroll professionals in mind, to help keep track of employee time and absences, their shift patterns, paid time of accruals and more. Some of the features include web camera and facial recognition, GPS location tracking and map routing, restriction settings, shift scheduling, job tracking and the ability to create reports for financing purposes. The basic version is available for free with some features included, but if you want all the features it has to offer, Open Time Clock has a $200 a year subscription.
Compatible with Windows, Mac and any device with internet use.
Time Clock MTS

If you run a small company and you want a software specifically designed for Windows, Time Clock MTS might be the time and attendance package for you. Time Clock MTS is ideal if you want to track time, permit PTO requests, track attendance with a fingerprint, use a webcam feature when employees clock in and out and create reports. With less than four employee's, Time Clock MTS allows you to use their software for free forever. Beyond that, it's a one-time $99 fee.
Hubstaff
If you need a software to manage individual employees and team members time effectively, look no further than Hubstaff. Hubstaff is big on accountability, which is why they include features like the ability to take screenshots of time logs and logging the time taken to finish a project to the second. Due to such precision, Hubstaff is confident your employees will be paid the money they are owed. But Hubstaff extends beyond accurate payments. You can use Hubstaff 's project management tools to help you keep track of the projects staff are working on and to see how long they are taking to complete to ensure maximal productivity.
TSheets
TSheets is a cloud-based time tracking software designed to get rid of manual time entry for good. With TSheets, you can create in-depth employee schedules and make real-time updates from anywhere in the world. GPS location tracking is also featured to automatically log employee location data on time sheets so you can see who's working where to keep your team in the loop. TSheets also has time tracking capabilities, by using a time clock kiosk that uses facial recognition so you can see who is punching in and out. TSheets have integrated with several companies like Quickbooks, Xero, ADP, and Gusto to make payroll as straightforward as possible.
TSheets is available on Windows, Mac, Android, and iOS.
MavenLink

MavenLink is online software that helps you manage your projects and resources effectively. MavenLink brings together project management, time tracking, project financials and resource planning all in one place. This software allows you to gain more control with minute-by-minute precision so you can monitor how you're doing against your budget, time and margins from any location. When it comes to project management, you have the option to assign employees by skill and capacity within the software so you can understand how much work your employees can take on and adjust accordingly. With the instant messaging feature and effective time and task tracking, you'll be sure to see overall increased productivity and a team that delivers work to deadlines and budgets every time.
MavenLink is available on Windows, Mac and smart devices.
ActiTIME
ActiTIME is a time tracking software that provides a convenient way to track time, analyze your business performance from the data you collect, assign various tasks and manage projects. No matter what type of business you are – from start-ups to Fortune 500 companies – ActiTIME can help you. Some of the features with ActiTIME include keeping track of wasted time so you can report billable time to customers, detailed reports to improve staff productivity and performance and simple record keeping for hourly paid workers and contractions. ActiTIME is priced based on how many users, starting at $4.30 per person.
For self-hosting, ActiTIME is available for Windows and Unix only.
Zoho Projects

Zoho Projects is a software designed with project management in mind. With Zoho Projects, planning projects are easy. Business owners can refine their control by creating milestones, checklists, and tasks to organize complex projects into manageable, bite-size chunks. Time tracking is also made possible with Zoho Project. Project workers can log their billable and non-billable hours using time sheets, with built-in integrations that will generate invoices for you. Zoho Projects creates Gantt charts to provide an in-depth overview of schedules and the progression of tasks. Zoho Project believes in powerful collaborations with other team members and clients, which is why they've opted for collaboration tools within the software to help people work and communicate together.
Desktop Computer Time Clock Software

Buddy Punch is a time clock software that is online-based, making Buddy Punch compatible with all operating systems and devices including Windows, Mac, smartphones, and tablets. We recommend that if functionality is your priority, the desktop web application is best for the use of all features. Buddy Punch prioritizes simplicity by making sure the software is clean and uncluttered, making it easy and accessible for all employees to use. With Buddy Punch, employees can punch in and out from any device with an internet connection, and Buddy Punch automatically syncs all data to any device, making punching in and out from different locations and on the move straight forward. Time is recorded every time you punch in or out, which will automatically update the reports and notify your administrator's computers. This way you are in complete control. You know exactly how much time your employees spend working and you are safe in the knowledge that their working time is accurate, which in turn will save you money.
Learn more about this cost-saving and time-saving software to determine if it's right for you and your company.