Why Your Nonprofit Needs Time Clock Software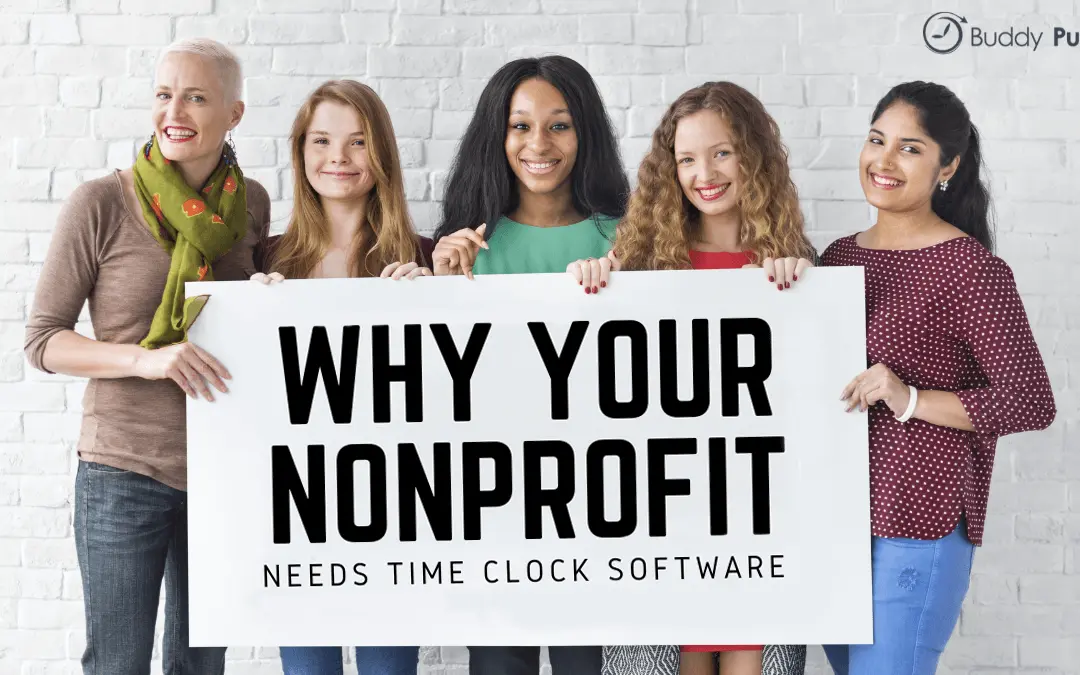 Employee time tracking and scheduling is often thought of as profit-driven necessities. However, nonprofit organizations need to track time too. They also need to be able to schedule volunteers and employees in the most efficient way possible.
Automated time tracking and scheduling are crucial for today's healthy nonprofits and time clock software can help – here's how!
What is a Nonprofit Organization?
Before we dive into the reasons you need a time clock software, let's review the roles and functions of a nonprofit. A nonprofit organization is a group focussed on making a difference in their community. They are tax-exempt and operate similarly to a business. Nonprofits can include religious organizations, charitable efforts, and even credit unions. Some examples of large nonprofit organizations include the American Red Cross and the Make-A-Wish foundation.
Nonprofits are typically organized under IRS code section 501(c)(3). This code allows organizations to operate as a tax-exempt entity. Proceeds from sales serve the mission of the organization and are not considered profit. For more information on 501(c)(3) organizations, click here.
Nonprofits have both employees and volunteers whose time needs to be scheduled and tracked. In most situations, tracking hours is a vital function of payroll, as well as compliance. It is often said that time tracking and scheduling is more critical for nonprofits than commercial organizations.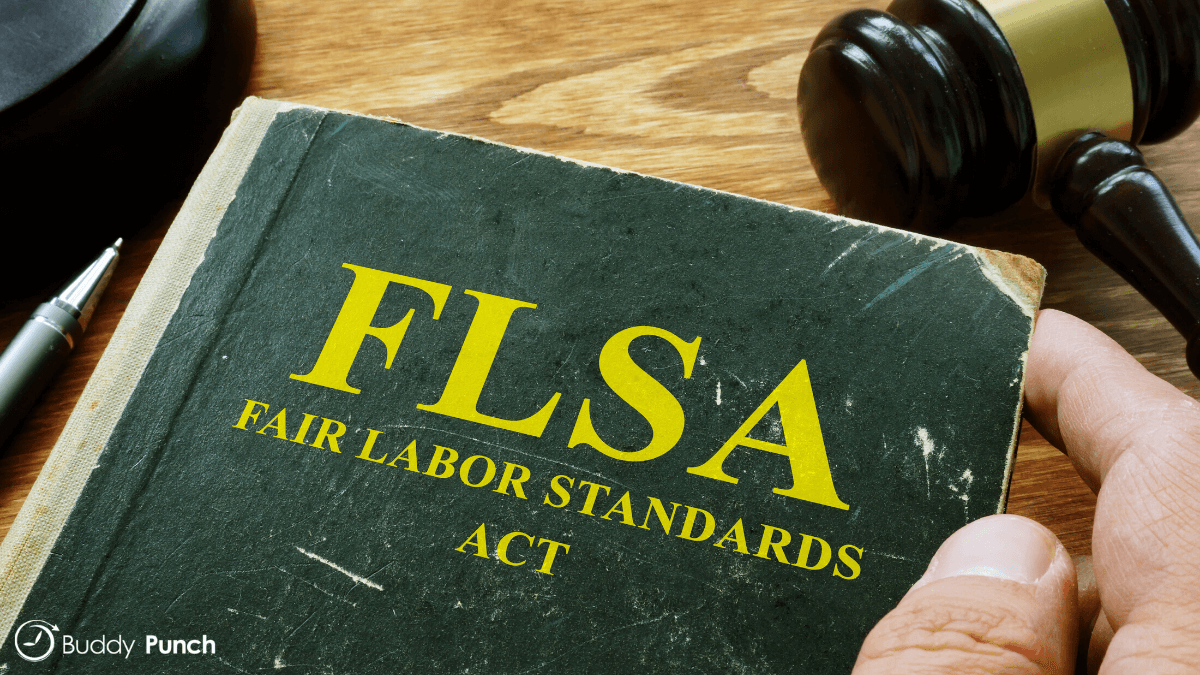 Nonprofits are not exempt from laws that fall under the Fair Labor Standards Act. They must accurately track employee's information and pay them accordingly. Failure to do so could result in fines and an audit.
Compliance Tracking
An automated time tracker can significantly benefit your nonprofit and help it remain compliant with industry regulation. Tracking time is often one aspect of your tax-exempt status.
Tracking employee and volunteer hours can be a lot of work. Automated time tracking and scheduling can take a complicated and time-consuming process and turn it into a seamless and efficient one.
Automated time tracking measures how much time an employee or volunteer has spent working. Alerts and notifications can be set up to measure over time, and scheduling can help you avoid going over your budget.
Shift assignments, such as location, department, or position, can help you prevent over or under scheduling. Scheduling can help you manage your projects more efficiently. It can also help you remain compliant and as efficient as possible.
Maintain Records with Time Clock Software
It is the law for all organizations, including nonprofits, to accurately document hours that their employees or volunteers have worked. The US Department of Labor requires you to retain time cards for employees for at least three years.
Keep in mind that this law only applies to non exempt employee time tracking. Non-exempt employees are those who are usually paid hourly and can receive overtime pay. Exempt employees are typically paid salary and do not receive overtime payments.
FLSA wages and hours lawsuits are on the rise. These lawsuits can result in costly payouts if the plaintiff wins. If an employee suspects that they have been shorted hours on their paycheck, they have a right to file a complaint with the Department of Labor. Once a claim has been submitted, an investigation is likely to be launched.
If you are selected for an investigation, you must have documentation to show that your employees have been properly paid. Maintaining records is not merely a suggestion; it can be the difference between your organization continuing to run or being put out of business.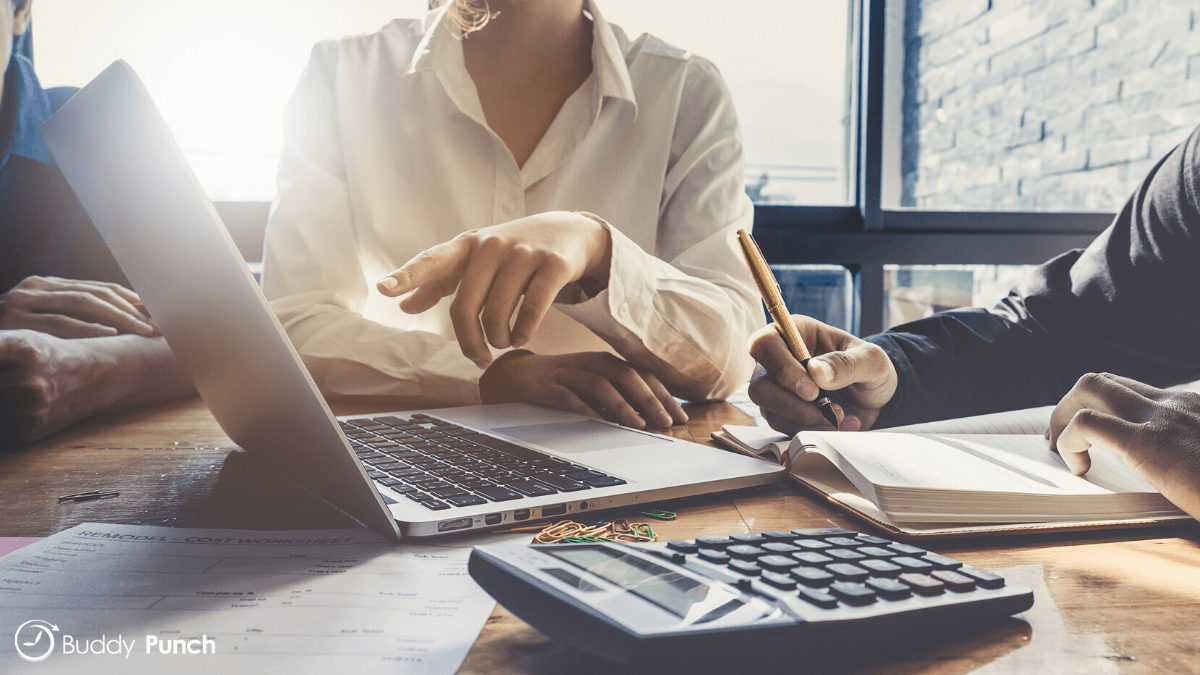 Maximizing a budget is a crucial part of any nonprofit. With the help of time tracking software, you can reduce your labor and payroll costs, allowing you to reallocate those resources for something more important such as your mission.
Maximize Budgets
When it comes down to it, your nonprofit organization is continually squeezing efficiency out of every penny. Doing so can help your donors feel good about their contributions. It also assures that the resources you have are doing their job to meet your community adjectives.
This is why it is crucial to maximize your budget. Automated time clock software can help you reduce labor expenses and optimize the use of human capital. Punch-in restrictions can help you limit where, how, and when employees can punch in or out. By restricting employee punching, you can minimize any unplanned overtime that could impact your budget.
Other unplanned expenses, such as time theft can also be avoided. Geofencing, as well as biometrics, can ensure the right employees are on the job at the right time. With little effort, the savings to your organization can be substantial.
Scheduling tools can help you cut waste as well as overlap. If your nonprofit schedules employees or volunteers for special events or busy times of the year, overstaffing, overlap and understaffing can be big problems.
Scheduling can help you manage employees so that there aren't too many people working at the wrong time. It can also help you avoid understaffing based on historical data and allow you to make more informed decisions.
Save Time & Money with Time Clock Software
Saving time and money are always a top priority for any nonprofit. Automated time tracking can help you save a great deal of time. If collecting time cards or running payroll is taking more than a few minutes, it is worth looking into investing in time clock software.
Together, automated time tracking and scheduling can help your nonprofit save more time and money. That means you'll have more resources to help you build your community or even to save the world.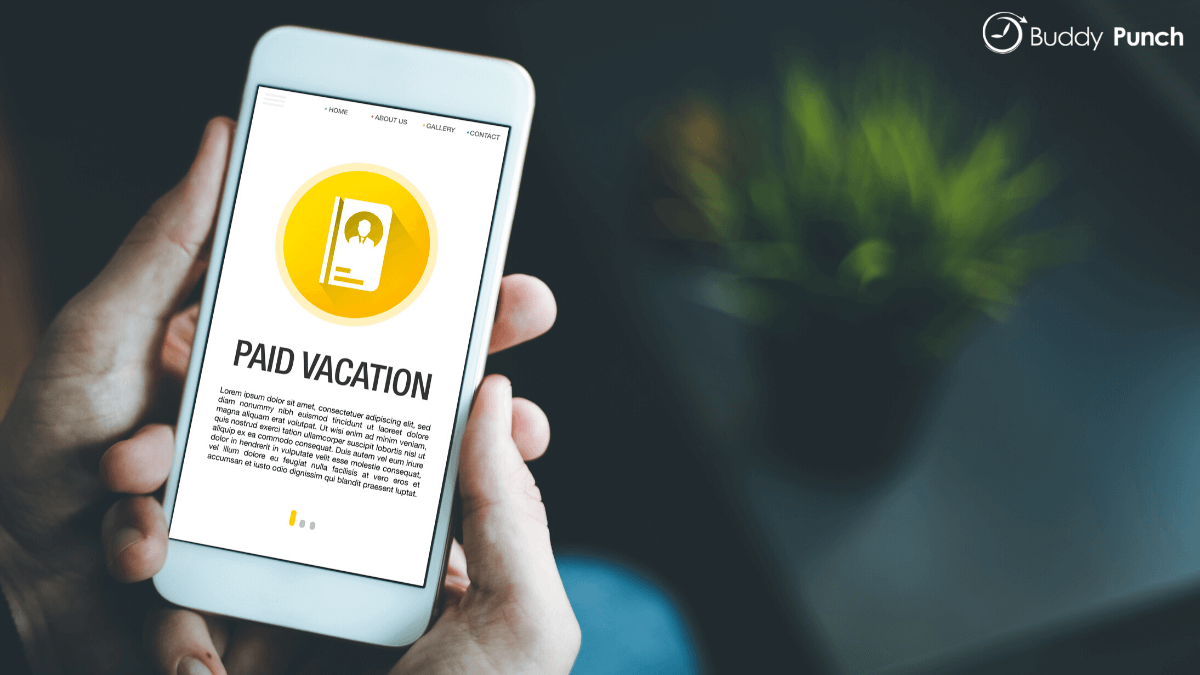 Accurately tracking paid time off is beneficial to employees but also to a nonprofit. Without tracking this information, you could end up paying for more paid time off than intended.
Track Paid Time Off
Paid time off, also frequently known as PTO, can be difficult to track if done manually. Depending on the size of your organization, you could have several employees taking time off on the same days. This can result in understaffing and can prevent your nonprofit from operating at its full potential.
Tracking PTO also ensures that employees receive the proper amount of days they are entitled. It can also prevent your organization from giving too much paid time off.
Some of the most frequently used time-off types are as follows:
Vacation
Sick
Holiday
Personal
These days are typically used by an employee when needed. Nonprofit organizations will have time off policy where their employees can accrue hours overtime, or they are given a bank of time per year.
Conclusion
In conclusion, time clock software can significantly benefit your nonprofit by reducing labor and payroll costs. You can accurately track employee's hours, quickly process payroll, and create quick and efficient schedules. Time is money, and with an automated time clock, you can save both and refocus those resources on your mission.