Which Payroll Software Is Best? (3 Options)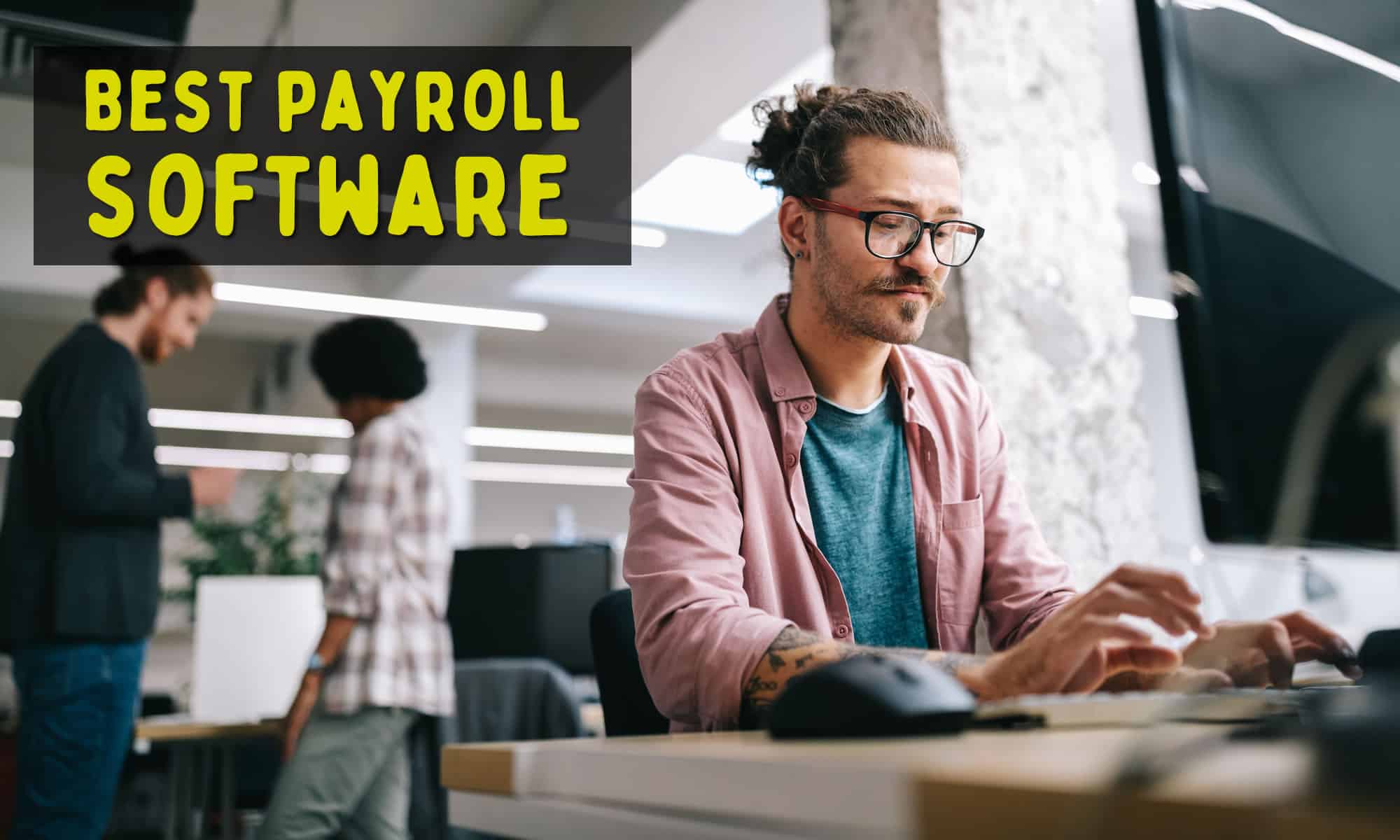 Which payroll software is best? This is the central question of this article.
When it comes to finding the best payroll software on the market, there is no shortage of online payroll solutions for you to choose from.
Quickbooks Online offers integrations with applications like Xero, facilitating seamless software integrations that streamline your workflows.
For those who prioritize pricing, OnPay offers competitive rates, making them a typical choice for businesses looking for affordable solutions.
Platforms like Paychex Flex and ADP Workforce Now have been pivotal in benefits administration, emphasizing the importance of employee benefits in today's workforce.
If you are searching high and low for the best automatic payroll management solution with a range of payroll features, Buddy Punch is the clear winner.
Here are some of the key benefits of using a payroll solution like Buddy Punch:
Buddy Punch supports accurate payroll tax filings and timely payments.
Manage payroll anytime and from any location with a simple user interface.
You do not need to connect any third-party integrations.
Team members can receive their payments quickly through direct deposit on payday.
Buddy Punch offers employee self-service to empower teams.
Human resources and finance teams (looking to integrate Buddy Punch with their accounting software) can benefit from the wide range of finance and HR features offered by this platform.
From running payroll reports to offering an employee self-service portal for seamless clocking in and out, Buddy Punch leaves other payroll providers in the dust.
But this is far more than just HR software or a payroll software solution with payroll tools.
Both small business owners and leaders at mid-sized businesses and large businesses are embracing Buddy Punch, which is available on iOS and Android, alongside the desktop app.
No matter the number of employees you have, Buddy Punch offers scalability.
Which Payroll Software Is Best?
1. Buddy Punch
As a full-service payroll system, Buddy Punch can track the following:
Group Life Term
Reimbursements
Non-Hourly Regular
Paycheck Tips
Bonuses
Commissions
Cash Tips
Severance
Buddy Punch can radically simplify how team members record work hours and billable time.
In just a few clicks, Buddy Punch's desktop app – compatible with both Mac and Windows – enables team members to clock in and out with ease, capturing accurate time entries.
With plenty of intuitive time tracking features, Buddy Punch is an effective time tracking solution for collecting payroll data in-house and meeting your payroll needs.
Here are just of Buddy Punch's key features:
Geofencing and GPS functionalities deliver live updates on employees' start and end work locations.
The hour-tracking tool gives a comprehensive insight into total work hours and hours eligible for billing.
Timesheet authenticity is boosted by facial recognition technology.
For freelancers, options for screenshots and manual time entries provide comprehensive evidence of their work.
Leave-tracking becomes efficient with PTO management tools, eliminating potential time discrepancies.
Time reports are available for export in both CSV and Excel formats.
Leverage Integrated HR Tools For Streamlined Requests
Using Buddy Punch, you can elevate your processes by automating requests.
Empower your team with enhanced autonomy, allowing them to have greater control over work hours, leave applications, and detailed report access.
This transition reduces reliance on HR, leading to a streamlined system.
Whether assessing profitability based on labor expenses or monitoring hourly rates, Buddy Punch's integrated HR tools have got you covered.
For small enterprises seeking all-inclusive team management solutions, Buddy Punch is a great solution.
Beyond its time-tracking features, the integration of GPS tracking guarantees continuous updates on your team's whereabouts, particularly if they are spread over several job locations.
The complementary mobile app enhances accessibility, allowing team members to clock in and out at their leisure, from any location.
Take a browse through the useful resources on our website.
These can help you unlock plenty of value from the platform.
Discover how Buddy Punch can revolutionize your timekeeping and employee productivity.
You can book a one-on-one personalized demo here.
Buddy Punch Is The Best Payroll Software Solution
Here are some links to useful information on some of Buddy Punch's most popular features:
Buddy Punch's Online Reviews
The user reviews are glowing! As of the writing date, Buddy Punch has 4.8 out of 5 stars and 865 reviews on Capterra.
Below, we'll list just a few reviews that speak to Buddy Punch's ease of use and great customer support service. (Click here to explore the full list of reviews.)
"Customer service is exceptional and quick. Admin is very easy and user friendly."
Click here to read the full review.
"Buddy punch was super easy to set up, once the employees are added to the system. Week to week operations are a breeze."
Click here to read the full review.
"It is user-friendly. I am new to the company and new to using Buddy Punch and it was easy to use as a beginner. I have never encountered any problems with it as well."
Click here to read the full review.
"Cannot say enough about their support. Even if the product was not as amazing as it is, I would highly recommend Buddy Punch due to the unbelievable support!"
Click here to read the full review.
Try Buddy Punch for Free
If you feel that Buddy Punch might be the right fit for your business, sign up for a free trial. You can also book a one-on-one demo, or view a pre-recorded demo video.
2. When I Work
Tailored to the payroll needs of small to medium-sized enterprises, When I Work is effective as a cloud-based management solution.
Offering competitive pricing and a user-friendly setup, this system simplifies payroll administration.
Employees can effortlessly record their hours and forward entries for prompt payroll computation.
HR managers especially appreciate the effectiveness of its payroll services.
At the time of writing, When I Work has a total of 1,038 reviews on Capterra, with an average of 4.5 out of 5 stars. When I Work comes with a range of useful functionalities:
"I've been using this software for 5 years, first as an employee then as an employer. Ease of use for both parties is fantastic and it's well worth paying for to save the time. When I change places of business, if I have a choice, I will choose When I Work again and again."
Click here to read the full review.
3. TimeCamp

TimeCamp serves as an all-inclusive time tracking and payroll solution.
Boasting features from invoicing to progress tracking, this platform delivers insights into how employees allocate their time and includes vital tools for managing the workforce.
From collecting timesheets to overseeing attendance, TimeCamp covers all essentials for proficient workforce management.
At the time of writing, TimeCamp has a total of 588 reviews on Capterra, with an average of 4.7 out of 5 stars. TimeCamp comes packed with a range of useful features:
"A simple program exactly what I was searching for to keep track of the number of hours I work each day. I didn't use the complete version of Timecamp because I didn't require it. I'm satisfied with the free version, which has a limited set of functions but is straightforward to use."
Click here to read the full review.
Try Buddy Punch for Free
If you feel that Buddy Punch could be the right fit for your business, sign up for a free trial. You can also book a one-on-one demo, or view a pre-recorded demo video.
You May Also Like…