Timely Alternatives (5 Options)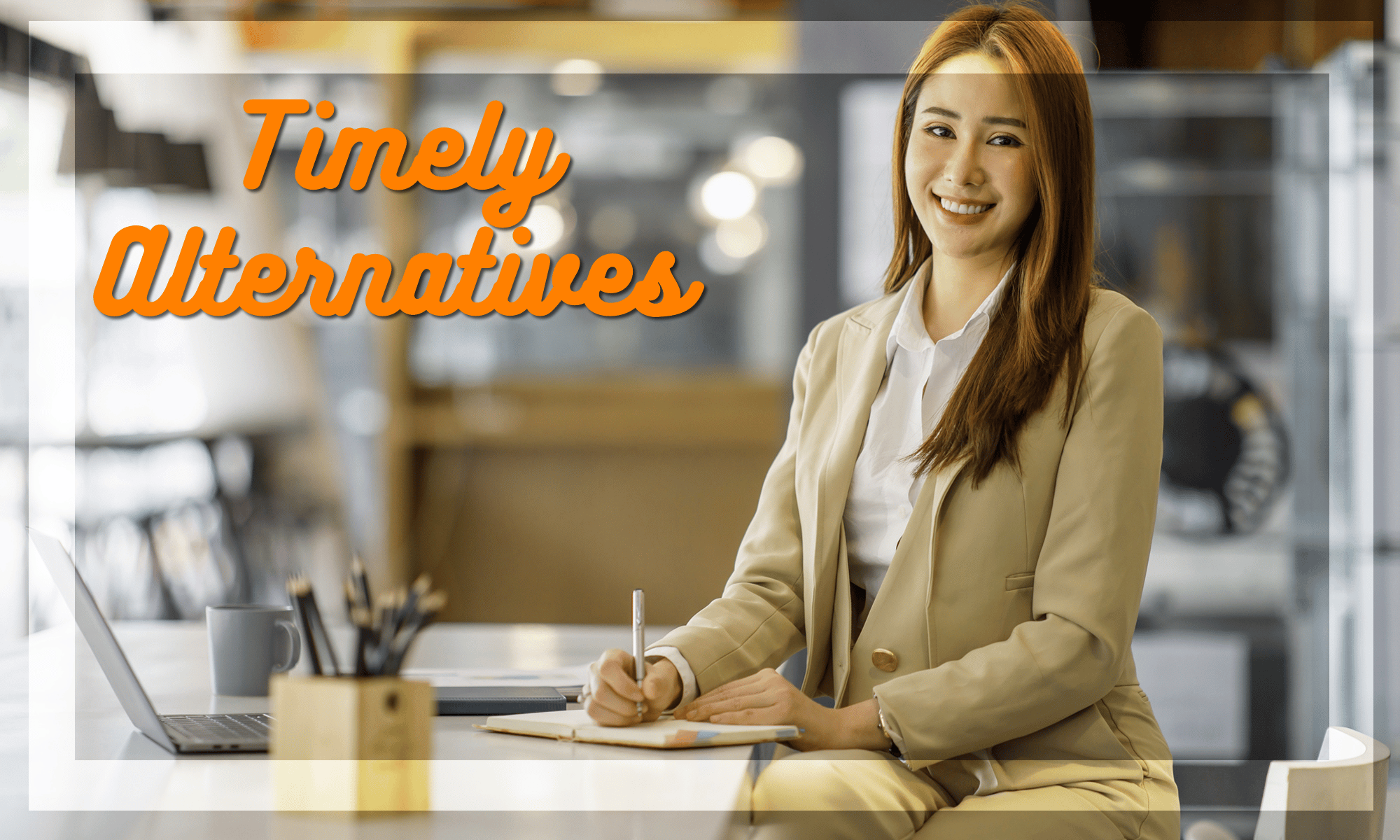 Are you searching for Timely alternatives? When it comes to embracing automation and using time tracking app solutions to accelerate your workflows, it's important to find the right platform for your business. You cannot take a one-size-fits-all approach to time tracking and payroll processing. Every organization has different time tracking policies and requirements.
Fortunately, there is no shortage of employee time tracking tools on the market. To streamline your time tracking processes and get more done in less time, you need an effective time tracking app in your corner. In this short guide, we will explore five potential Timely alternatives for you to consider. The right solution will radically transform your existing workflows.
Without wasting any time, let's explore the best Timely alternatives.
Best Timely Alternatives
1. Buddy Punch
Sure, we're a little biased but Buddy Punch is well-equipped to meet your time tracking needs. This time tracking tool is perfect for team members to complete time entry and for team leaders to monitor employee performance. At the same time, administrators can submit time entry data for payroll processing. The entire platform is completely streamlined.
How Buddy Punch's Time Tracking Solution Works
Despite the extensive range of practical features offered by Buddy Punch, the platform remains remarkably easy to use. Team members can hit the ground running and make progress in no time at all. Employees can simply punch in and out at the click of a button. The best bit? Buddy Punch is available on mobile and tablet devices – making time entry super flexible.
Generate Customizable Reports From Timesheet Data
Buddy Punch can accelerate your data management processes by offering customizable reports from timesheet data. You can format this data – inside the platform – to meet the unique reporting needs of your organization. Reports can get exported in just a single click. Once you have formatted your timesheet data, you can seamlessly process this with your payroll provider.
Utilize GPS Location Tracking
You can use GPS location tracking to gain an accurate picture of where employees are clocking in from. This is particularly useful for those running remote teams. You can view the locations of employees either directly on their dashboards or by visiting each employee's time card. Buddy Punch brings data to the forefront of the conversation and provides you with critical insights.
Clock In And Out Anywhere, At Any Time
Regardless of where employees are, they can access Buddy Punch on a range of different devices, including mobiles and tablets. That's right, team members can use their iOS and Android devices to clock in and out on Buddy Punch. This is all made possible through our mobile applications that provide you with all the core features you need to stay productive.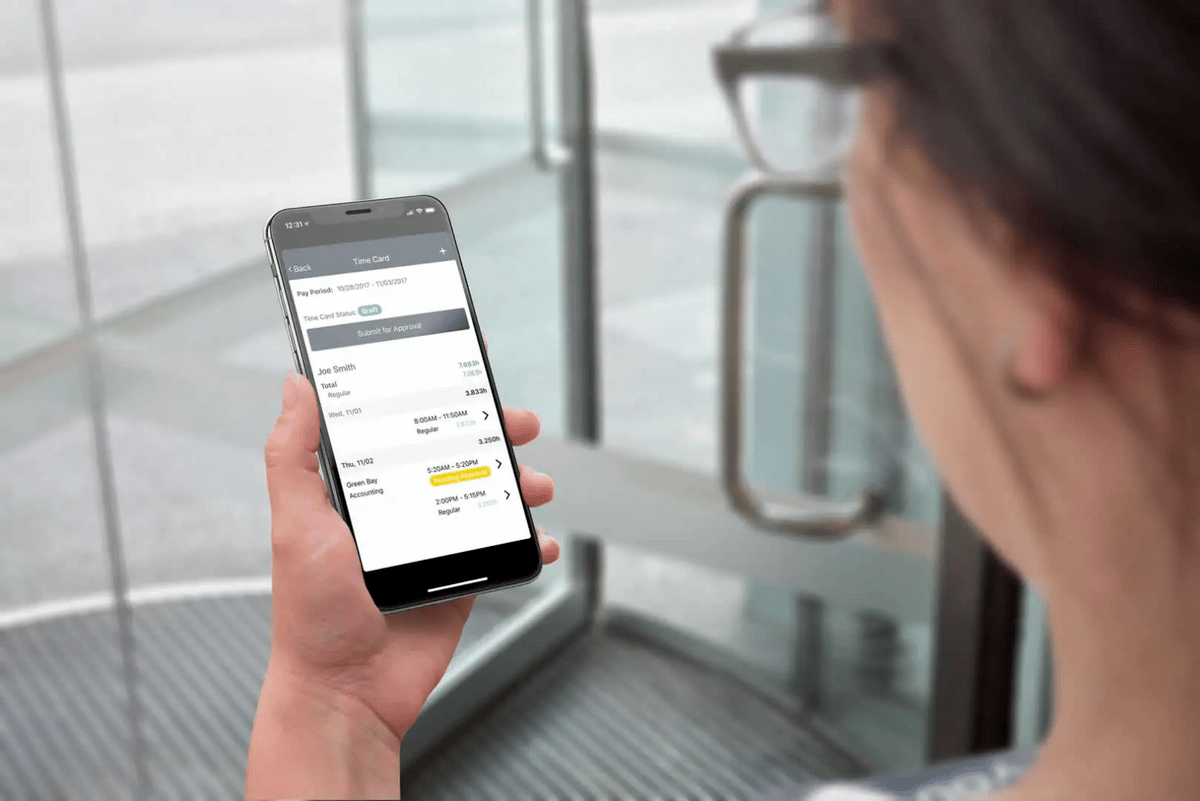 Buddy Punch has a dedicated "Knowledge Hub" for all documentation breaking down our time tracking platform. While it's very easy to get started with Buddy Punch and begin unlocking value, we have an eclectic mix of resources to help you hit the ground running. Also, if you have any questions, our customer support team is always available to provide you with answers.
You can book a one-on-one personalized demo here.
Buddy Punch Gives Timely A Run For Its Money!
Our employee time tracking software contains many useful features:
Buddy Punch's Online Reviews
As of the writing date, Buddy Punch has 4.8 out of 5 stars and 686 reviews on Capterra.

Below, we'll list just a few reviews that speak to Buddy Punch's ease of use and great customer support service. (Click here to explore the full list of reviews.)
"I handle HR for a small start-up tech company, and we were looking for a simple, easy-to-use time tracking software solution that was also cost-effective for our size. We found Buddy Punch, and it seemed to offer everything we needed, and it was reasonably priced. We signed up for the trial period, and our employees were impressed immediately."

Click here to read the full review.
"So far, the Buddy Punch App has saved me time with the weekly payroll timecards. I don't have to depend on the employee turning in their timecard in person on Monday morning. It is especially helpful because they work on multiple job sites and not in the office."

Click here to read the full review.
"It has a very simple interface, easy to punch in and out as well as check timecards. I think both the desktop version and the smartphone version were well-designed. It doesn't try to do too much and make things complicated, since the main purpose is just to clock in and out, and it efficiently allows the user to do exactly that."

Click here to read the full review.
"I've enjoyed using Buddy Punch! I've had to deal with several other timeclock solutions at other businesses, ranging from different software to old-fashioned punch clocks to just simple sheets you filled your hours out on. Far and away, BP is the best I've seen yet."

Click here to read the full review.
Try Buddy Punch for Free
If you feel that Buddy Punch might be the right fit for your business, sign up for a free trial. You can also book a one-on-one demo, or view a pre-recorded demo video.
2. Paymo
Paymo can help administrators save countless hours attempting to manually track employee time. When administrators have the tools they need to effortlessly track employee time and prepare timesheets for payroll processing, this can radically accelerate workflows and boost productivity. The best bit? You can achieve this all without directly interacting with employees.
Paymo is ideal for small businesses that often find themselves bogged down with administrative tasks and want to focus on the job at hand. Here are some of Paymo's best features:
At the time of writing, Paymo has a total of 422 reviews on Capterra, with an average of 4.7 out of 5 stars.
"The dashboard is customizable and expansive enough to help you keep track of the full picture easily. There are several tiers of user permissions and this comes in handy often when multiple people work together on the same project. While not the main program we use for this, the billing and invoicing features are really well developed. Especially when you consider that this isn't Paymo's main purpose."

Click here to read the full review.
3. DeskTime
DeskTime is an automatic time tracker app that enables you to track billable hours and keep a close eye on employee performance. If you want to elevate productivity across your workforce, you can use DeskTime to begin collecting vital employee performance data to inform leadership decisions. The time tracking system begins as soon as the team member opens their device.
At the time of writing, DeskTime has a total of 240 reviews on Capterra, with an average of 4.5 out of 5 stars. If you are curious about DeskTime, explore the platform's other features:
"It's a great way for us to track time and productivity. As a remote workforce, that's very important to my organization. There was some employee pushback, as they felt we were "spying" on them, but that has gone away the longer we use DeskTime."
4. QuickBooks Time
When it comes to clocking in and completing time entry, QuickBooks Time provides team members with remarkable flexibility. You do not need WiFi or cell coverage to complete time entry. QuickBooks Time comes with a mobile application that allows you to clock in and out from remote locations. Leaders can also use QuickBooks Time to approve timesheet changes.
QuickBooks Time (formerly TSheets) has a range of innovative features for small businesses:
It's a great timesheet app for Android and iPhone, and at the time of writing, QuickBooks Time has 4.7 out of 5 stars and 5,631 reviews on Capterra.
"This has been a great program that our business has used to track hours worked for payroll. We have multiple offices across several counties and it's nice to have a central place that all of the hours are entered and available for HR to do payroll. Our company has also used this program as a schedule for our support staff and it's been very helpful to be able to reference who is in what office so you know who to contact when you need to speak to a specific office."

Click here to read the full review.
5. TimeCamp
TimeCamp is a one-click time tracker that enables administrators to collect a full range of useful data insights, such as the length of time employees spend inside certain apps and websites. With everything in a centralized location, TimeCamp makes it easy for you to review team performance data and monitor employee productivity at different points during the working day.
At the time of writing, TimeCamp has a total of 555 reviews on Capterra, with an average of 4.7 out of 5 stars. TimeCamp comes with the following features:
"The benefits are many, both personally and at a business level, since as for me personally it helps me to carry out an accurate calculation of my time and in which I invest it, helping me to better organize my productive and business hours is very important that allows you to precisely calculate the time per task to know in how much time your team resolves each task and the response time that you can offer to a client."

Click here to read the full review.
Try Buddy Punch for Free
If you feel that Buddy Punch could be the right fit for your business, sign up for a free trial. You can also book a one-on-one demo, or view a pre-recorded demo video.
You May Also Like…