TimeClick Alternatives (5 Options)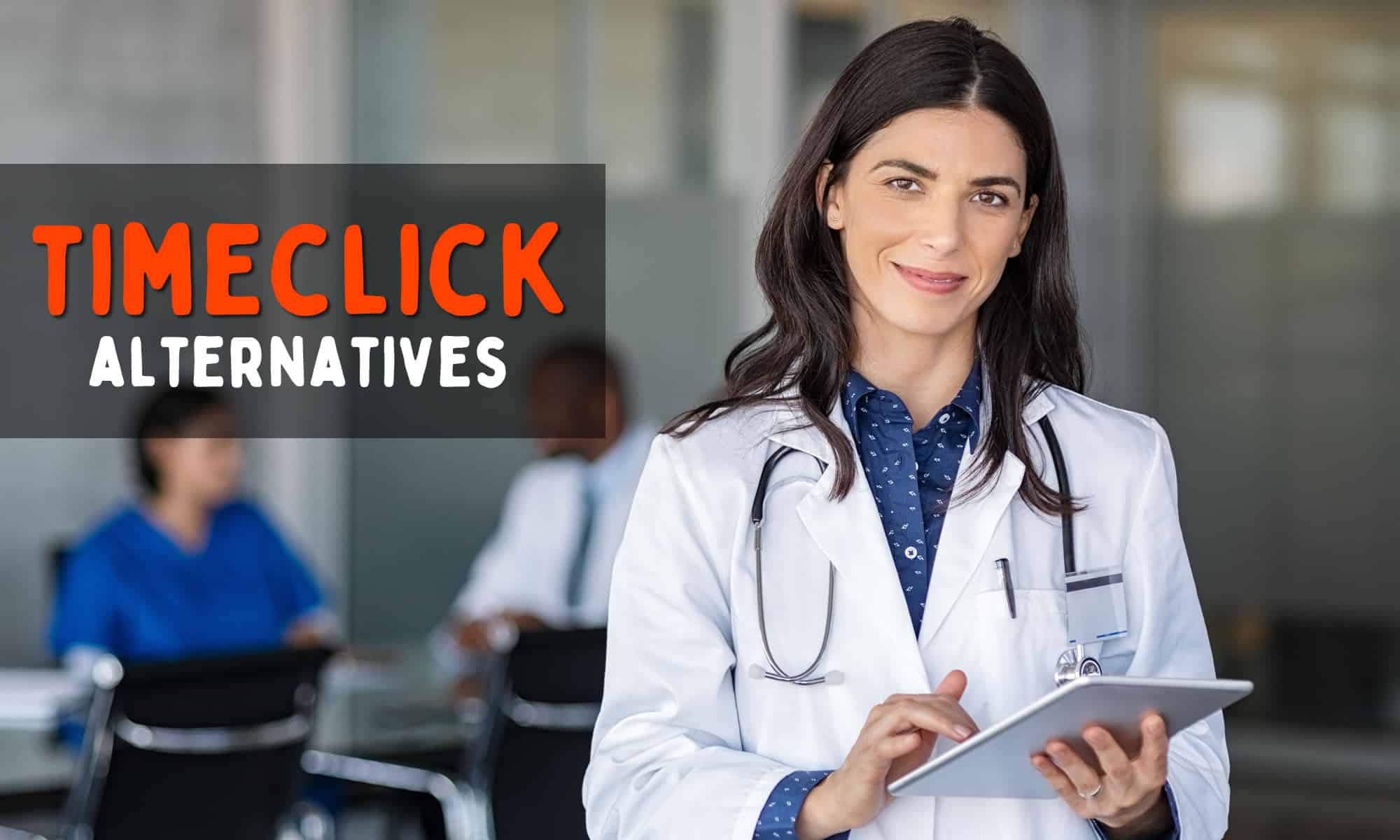 Are you looking for the best cloud-based time clock software? If you have been searching high and low for an effective time tracking software solution, you've come to the right place. In this guide, we will break down the best online time tracking tools and attendance software solutions. When it comes to employee time tracking, you need an intuitive tool in your corner.
If you want to track time with confidence and gain complete oversight of employee productivity, you need to leverage a workforce management solution that elevates the employee experience while also functioning as a suitable HR software solution. This type of solution should also help with payroll processing and leave management. Let's dive in and explore some options.
Best TimeClick Alternatives
1. Buddy Punch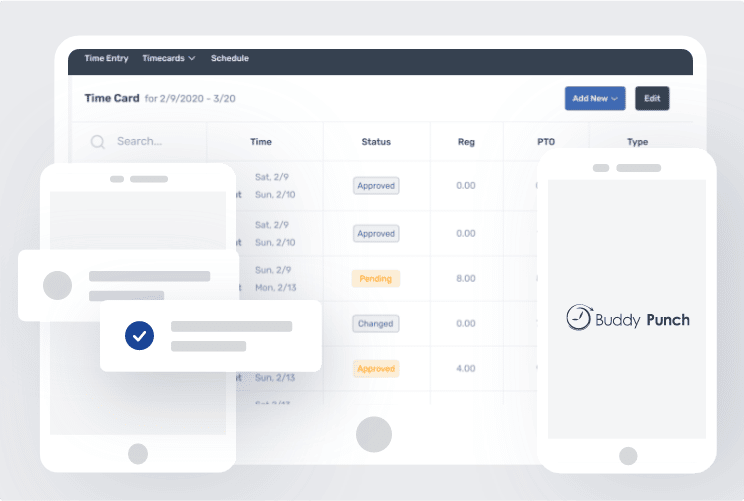 Buddy Punch is a leading time and attendance tracking platform that offers a comprehensive solution for businesses of all sizes. The platform comes with a wide range of features, including GPS tracking, geofencing, employee scheduling, overtime management, and more. Buddy Punch also integrates with a range of popular applications, such as QuickBooks and Xero.
How Buddy Punch's Time Tracker Tool Works
Clocking in and out is simple with Buddy Punch. Employees can use the web-based time clock or mobile app to punch in and out. This is great for remote working teams that need to track their time accurately and give employees the freedom to complete time entries from any location. You can use GPS to track employee location and set up virtual boundaries.
Our customers enjoy using the following Buddy Punch features.
Take The Hassle Out Of Payroll
With Buddy Punch, you can automatically calculate employee hours and export data to your preferred payroll software. This takes the hassle out of payroll administration and ensures that your team is always paid on time. HR teams will love the wide range of reporting options that are available, including overtime reports and time-off balances.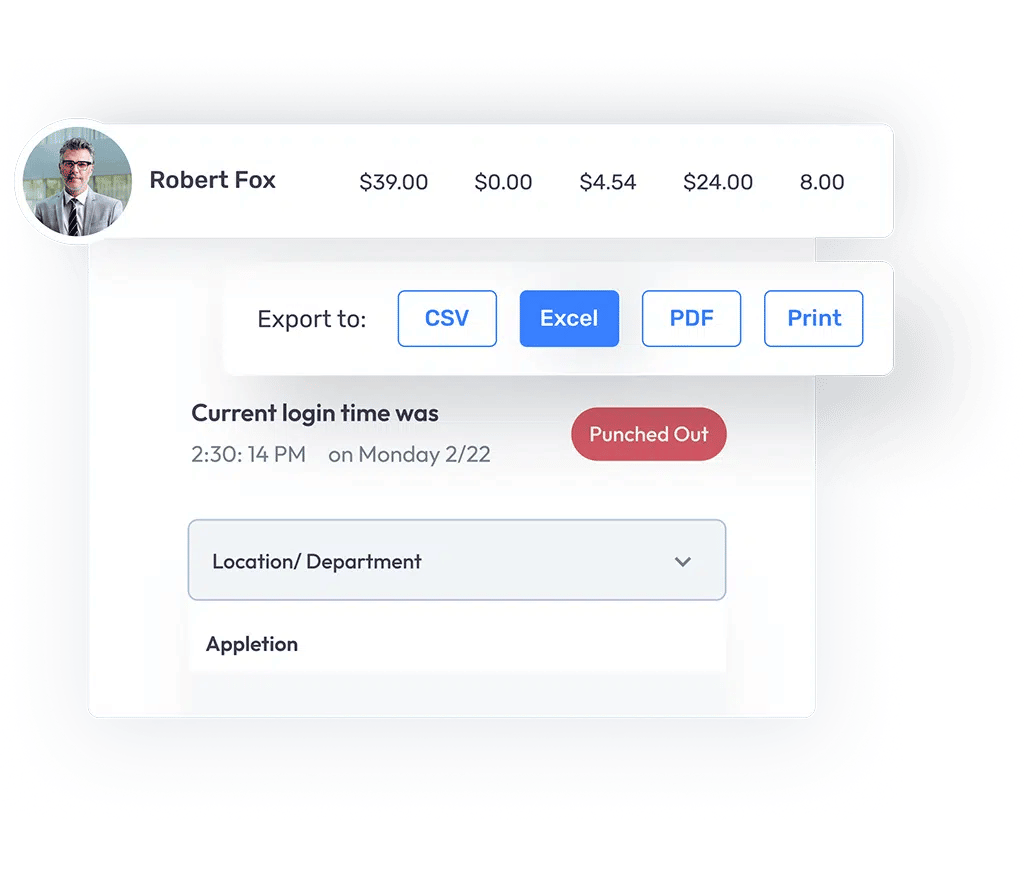 Leverage HR Tools To Ensure Timesheet Accuracy
If you're concerned that your employees may be fudging their timesheets, Buddy Punch has an effective solution. With our platform, you can enable employees to use a 4-digit pin or QR codes for clocking in and out. This will ensure only authorized individuals can clock time, preventing any fraudulent entries on your timesheets and ensuring the accuracy of your team's data.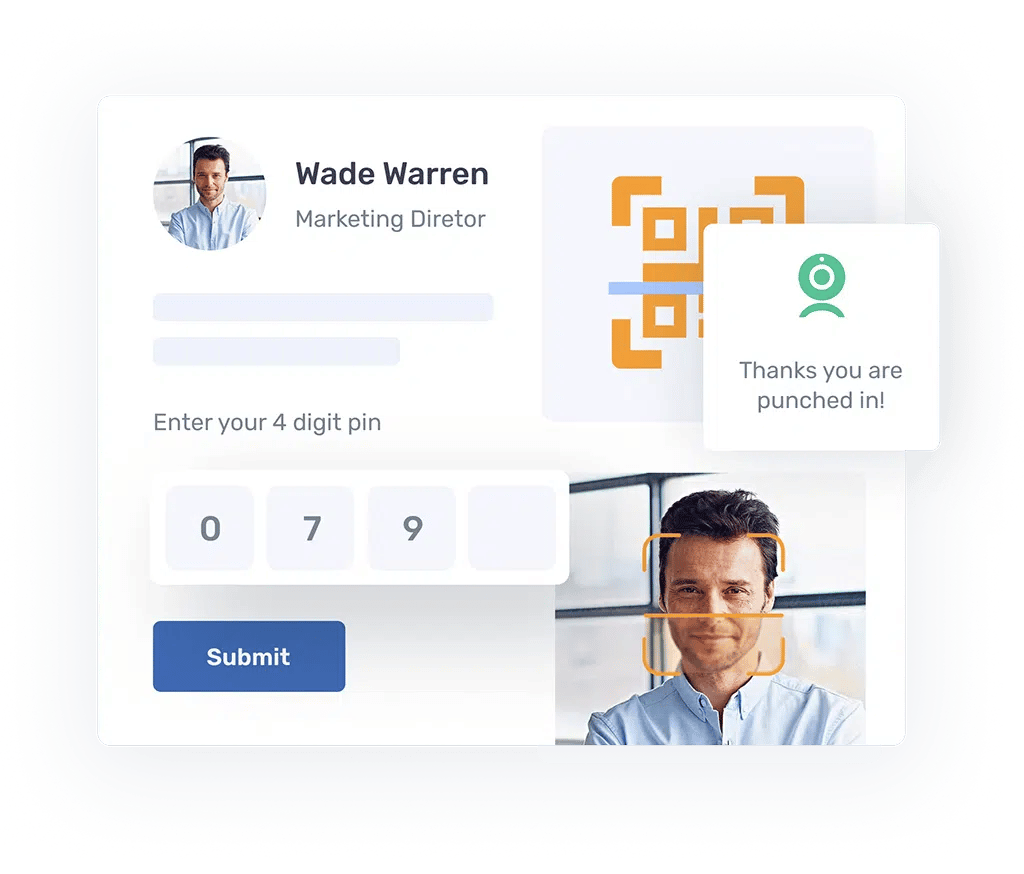 Utilize A Suite Of Workflow Management Tools
Buddy Punch is far more than simply a time tracking tool. The workflow management platform comes with a powerful suite of tools to help you manage your team effectively. With our solution, you can track employee performance, monitor progress, and push your team forward. You can also use the employee data to get ahead of problems and move quickly.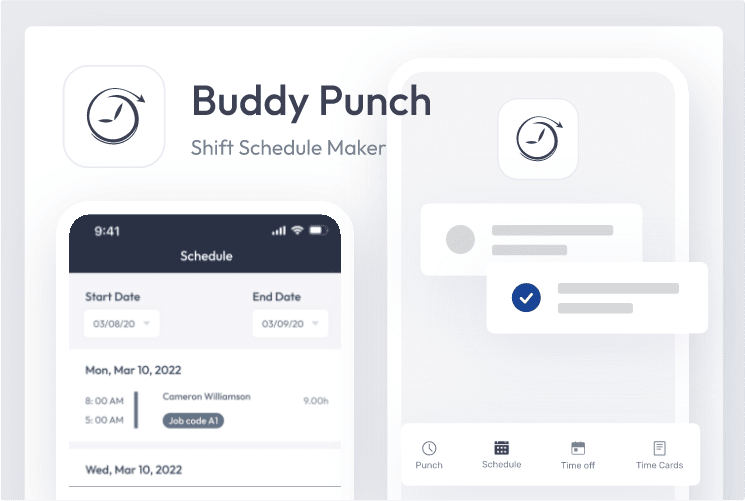 All Employee Data In One Tracker Solution
If you are finding it difficult to gain a complete picture of workforce performance at any given moment, Buddy Punch can enable you to quickly get up-to-speed with everything that's happening in your organization. With a simple dashboard, you can keep a close eye on employee progress and monitor attendance. The whole process is remarkably easy.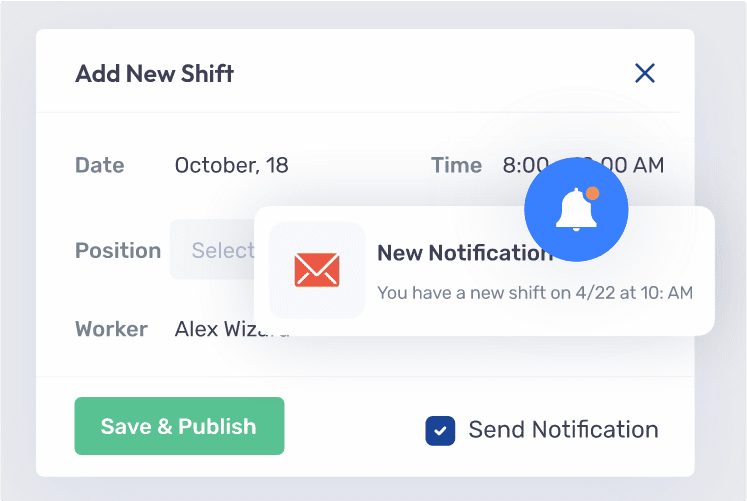 Use The Tracking Solution To Make Rapid Decisions
With Buddy Punch, you can stay on top of everything that's happening in your organization with real-time notifications. If an employee clocks in late or forgets to clock out, you will be notified so that you can take appropriate action. This ensures that no time is wasted and that you can rapidly address any issues as they arise and keep your operations moving forward.
Need some help getting started with our time tracking tool? No problem! Our "Knowledge Base" has tons of information to get you going. And if you need even more help, just let us know. We would be happy to give you a tour of all the amazing things Buddy Punch can do for you and your organization.
You can book a one-on-one personalized demo here.
Buddy Punch Is The Best TimeClick Alternative
Here are just some of the features available across the desktop and mobile app:
Buddy Punch's Online Reviews
The user reviews are superb! As of the writing date, Buddy Punch has 4.8 out of 5 stars and 740 reviews on Capterra.

Below, we'll list just a few reviews that speak to Buddy Punch's ease of use and great customer support service. (Click here to explore the full list of reviews.)
As reviewers have noted, Buddy Punch provides team leaders and project managers with the necessary tools to promote team accountability:
"The Buddy Punch Customer Service is excellent! Poor service is one of the main reasons we left our last scheduling and payroll reporting software."

Click here to read the full review.
"It's not intimidating to use and is easy to navigate."

Click here to read the full review.
"Easy to install. Nice features including the take picture before punching in feature."

Click here to read the full review.
"Cannot say enough about their support. Even if the product was not as amazing as it is, I would highly recommend Buddy Punch due to the unbelievable support!"

Click here to read the full review.
Try Buddy Punch for Free
If you feel that Buddy Punch might be the right fit for your business, sign up for a free trial. You can also book a one-on-one demo, or view a pre-recorded demo video.
2. Timely
If you need a time tracking tool that is easy to use and doesn't require hours of training, Timely is worth considering. With its user-friendly interface and straightforward design, you can start using it right away. Additionally, project managers and team leaders will find plenty of benefits with Timely. For instance, it allows for greater employee oversight.
At the time of writing, Timely has a total of 208 reviews on Capterra, with an average of 4.7 out of 5 stars. Timely is loaded with a broad range of high-impact features:
"Extremely easy to use across different devices. Customer support is great on the few times I've needed it."

Click here to read the full review.
3. Insightful
Insightful provides managers with a clear view of how their team is performing. With this employee monitoring platform, you can quickly identify attendance and performance issues. Once you know how team members are spending their time in your organization, you can start looking at ways to increase employee productivity.
At the time of writing, Insightful has a total of 74 reviews on Capterra, with an average of 4.7 out of 5 stars. Insightful lives up to its name by offering several useful features:
"Overall experience was really very good. Software works like it should. It helped us improve productivity a lot. And the support from the company was also quite prompt and good."

Click here to read the full review.
4. When I Work
No matter how large or small your business is, When I Work can help you keep track of your employees and facilitate communication between team members.When I Work is an employee management platform that allows you to understand how your employees operate, as well as track employee time.
At the time of writing, When I Work has a total of 973 reviews on Capterra, with an average of 4.5 out of 5 stars. When I Work comes with a range of useful functionalities:
"It is incredibly easy for both the employee to enter their availability and the manager to appropriately schedule. We love that we can't schedule somebody if they mark themselves unavailable, avoids confusion and holds the employee accountable."

Click here to read the full review.
5. TimeCamp
If you're a leader striving to make your team more efficient, TimeCamp is the solution for you. The platform automatically tracks time and activity levels, giving you insight into which employees are productive and which might need support. With TimeCamp, you can also create schedules and monitor progress – ultimately leading to a more successful team.
At the time of writing, TimeCamp has a total of 567 reviews on Capterra, with an average of 4.7 out of 5 stars. TimeCamp comes packed with a range of useful features:
"It's easy to use, has reports coming out of its ears, and is easily deployed across multiple workstations. It scales perfectly and the integrations are top-notch."

Click here to read the full review.
Try Buddy Punch for Free
If you feel that Buddy Punch could be the right fit for your business, sign up for a free trial. You can also book a one-on-one demo, or view a pre-recorded demo video.
You May Also Like…