Time Tracking Methods (3 Options)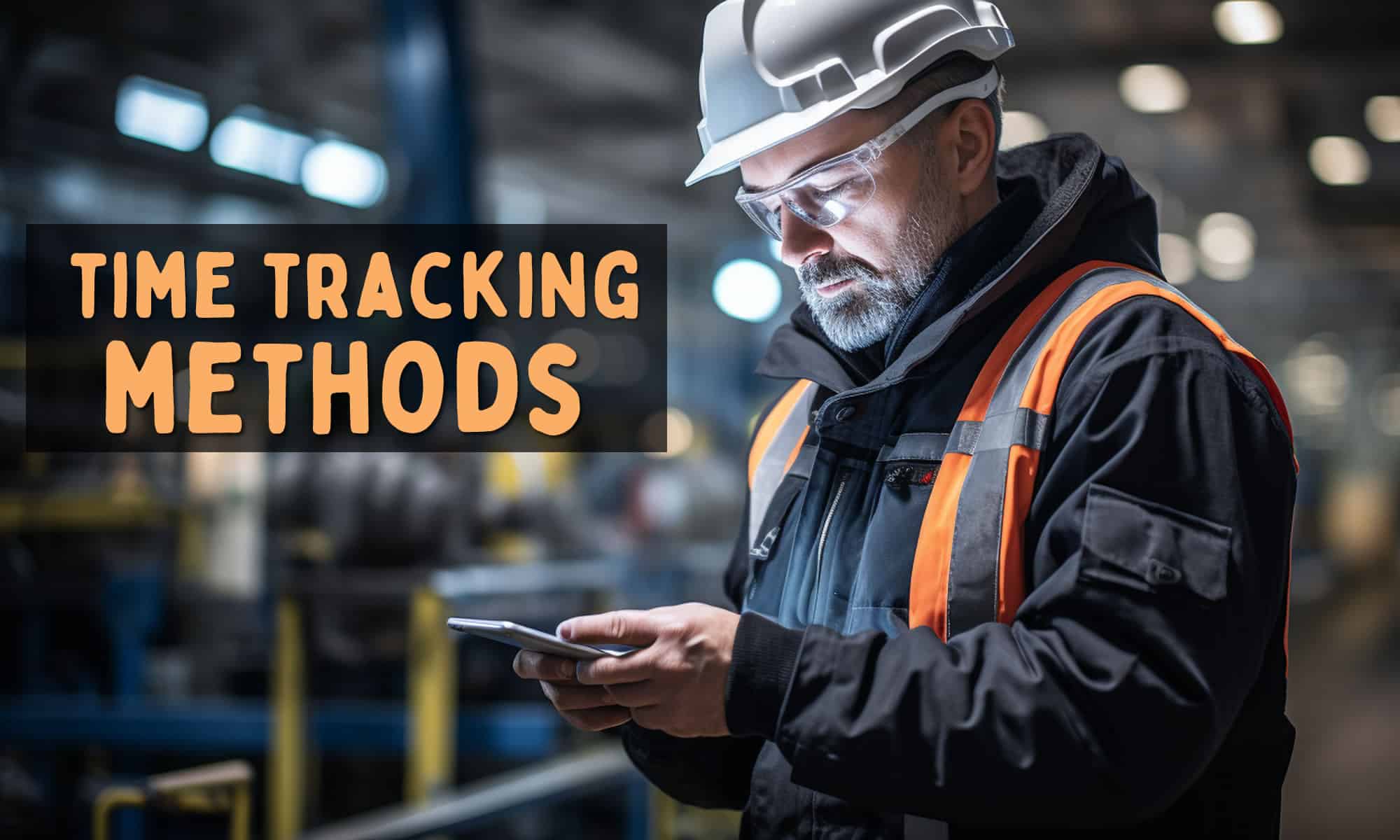 Efficient time tracking methods are indispensable.
These methods not only cater to professionals but are also vital for freelancers juggling different projects, seeking accountability for their number of hours worked, and an understanding of their profitability through detailed reports.
Are you finding spreadsheets insufficient for tracking data related to your work time?
Tired of the bottlenecks caused by the absence of automation in time entries?
Looking for templates that simplify data entry and generate time reports efficiently?
If you nodded along to any of these, this article is your beacon.
As experts proficient in project management tools and integrations, we understand your pain points, offering solutions that range from automation to providing templates designed to ease the process of creating time reports and calculating hourly rates.
This article is for:
Freelancers seeking efficient time tracking system for better employee productivity.
Small business owners aiming for streamlined employee monitoring and onboarding processes.
Ready to say "goodbye" to paper timesheets?
Let's explore various time tracking techniques, including those that offer mobile app options, integrations with payroll platforms, and notifications to keep you updated on your time entries and approvals.
Learn about the benefits of time tracking, including enhanced focus, improved profitability, and avoidance of time-consuming bottlenecks that hinder your progress.
Time Tracking Methods
1. Buddy Punch
Designed with operations managers and HR teams in mind, Buddy Punch stands out as a top-tier time tracking tool suitable for small enterprises to large, growing organizations.
With our application, you gain a centralized hub for managing team time tracking efficiently, simplifying your payroll process automatically to optimize the value of your team's time.
How Buddy Punch's Time Tracking App Works
Simplicity is at the heart of Buddy Punch's design.
Our user-friendly app allows employees to punch in and out effortlessly from various devices – be it mobiles, tablets, or desktops.
The app not only tracks working hours in real-time but also diligently calculates overtime and time off for employees, irrespective of their global location.
Effortless Data Management
Experience streamlined data management with Buddy Punch.
With just a click, you can generate customizable reports in formats ranging from Excel to PDF, catering to the distinctive needs of your business.
This feature facilitates easy sharing of timesheets with your payroll provider, presenting data in a way that best suits you.
GPS Tracking For Accuracy
With Buddy Punch's GPS functionality, track the precise locations where employees clock in and out.
Business owners and team leads can access this data directly on their dashboards or individual employee time cards.
This clarity in data ensures that you know exactly who is working at any given time, eliminating any guesswork.
Flexible Accessibility
Regardless of the device, Buddy Punch provides a seamless experience. Employees can freely use the platform on iOS and Android, or via the desktop app.
The app's interface is compatible and visually appealing across all devices and web browsers.
Starting with Buddy Punch is a breeze, but should you need assistance, our "Knowledge Hub" is a rich resource of documentation about our time tracking solutions.
For further support and inquiries, our dedicated team is always on standby to assist you in unlocking the full potential of Buddy Punch.
You can book a one-on-one personalized demo here.
Buddy Punch Can Streamline The Collection Of Employee Timesheets
We're just getting started! Our online time management software is packed with useful features:
Buddy Punch's Online Reviews
As of the writing date, Buddy Punch has 4.8 out of 5 stars and 886 reviews on Capterra.
Below, we'll list just a few reviews that speak to Buddy Punch's ease of use and great customer support service. (Click here to explore the full list of reviews.)
As reviewers have noted, Buddy Punch makes it easy for team leaders to track billable hours using the GPS location (geofencing) functionality:
"I handle HR for a small start-up tech company, and we were looking for a simple, easy-to-use time tracking software solution that was also cost-effective for our size. We found Buddy Punch, and it seemed to offer everything we needed, and it was reasonably priced. We signed up for the trial period, and our employees were impressed immediately."
Click here to read the full review.
"Employees can punch in where ever they are assigned. We can use a geofence if an employee is not punching in at the yard. Can see where they are when they punch in. Has prevented "stealing time". Perfect for our weekly payroll information. Employees clock in early AM and late PM and can leave notes when no one in the office."
Click here to read the full review.
"The system is easy to use and our employees can operate it on their cell phones so we have more accurate time keeping as they travel to several properties and do many different types of projects in a day. The system allowed us to be able to add all the properties along with all project tasks so they simply have to just punch the buttons as opposed to having to type it all in themselves. Also, the notes section makes it easy to add any information they might have on that project."
Click here to read the full review.
"I've enjoyed using Buddy Punch! I've had to deal with several other timeclock solutions at other businesses, ranging from different software to old-fashioned punch clocks to just simple sheets you filled your hours out on. Far and away, BP is the best I've seen yet."
Click here to read the full review.
Try Buddy Punch for Free
If you feel that Buddy Punch might be the right fit for your business, sign up for a free trial. You can also book a one-on-one demo, or view a pre-recorded demo video.
2. Paymo
Bid farewell to the tedious hours lost in manual time tracking with Paymo, a transformative solution designed for small business owners and team leaders who value efficiency.
Paymo empowers leaders with robust tools that enable seamless monitoring of employee working hours and effortless tracking of timesheet modifications, eliminating the need for direct interaction with team members during the process.
At the time of writing, Paymo has a total of 418 reviews on Capterra, with an average of 4.7 out of 5 stars. Here are some of Paymo's best features:
"We have been working with Paymo for more than 5 years now and over the years we've seen constant improvement with new features. It's a rich feature tool for a low price and it suits our company as no other does, not only in what they offer but in an intuitive and easy-to-use tool. The timer, invoices using the timesheet, team scheduling, sending estimates, all those make the difference in our business and has helped us to save and make money."
Click here to read the full review.
3. DeskTime
For those looking to expedite workflows and enhance task completion rates, DeskTime is an invaluable tool.
This application is not merely an automatic time tracker; it's a comprehensive workforce management system designed to optimize your operations.
Users like DeskTime for its ability to effortlessly log employee hours, initiating time tracking automatically from the moment an employee activates their device.
This seamless approach to time tracking ensures that every second of work is accurately captured and accounted for, streamlining your managerial tasks efficiently.
At the time of writing, DeskTime has a total of 238 reviews on Capterra, with an average of 4.4 out of 5 stars. If you are curious about DeskTime, explore the platform's other features:
"Time tracking and attendance monitoring have never been easier! DeskTime has been really useful regardless of working from the office or remotely. It really improved our time management skills as with DeskTime's help it's very simple to check and evaluate where and how your time is being spent throughout the working day."
Click here to read the full review.
Try Buddy Punch for Free
If you feel that Buddy Punch could be the right fit for your business, sign up for a free trial. You can also book a one-on-one demo, or view a pre-recorded demo video.
You May Also Like…