6 Best Time Clock Software For Multiple Locations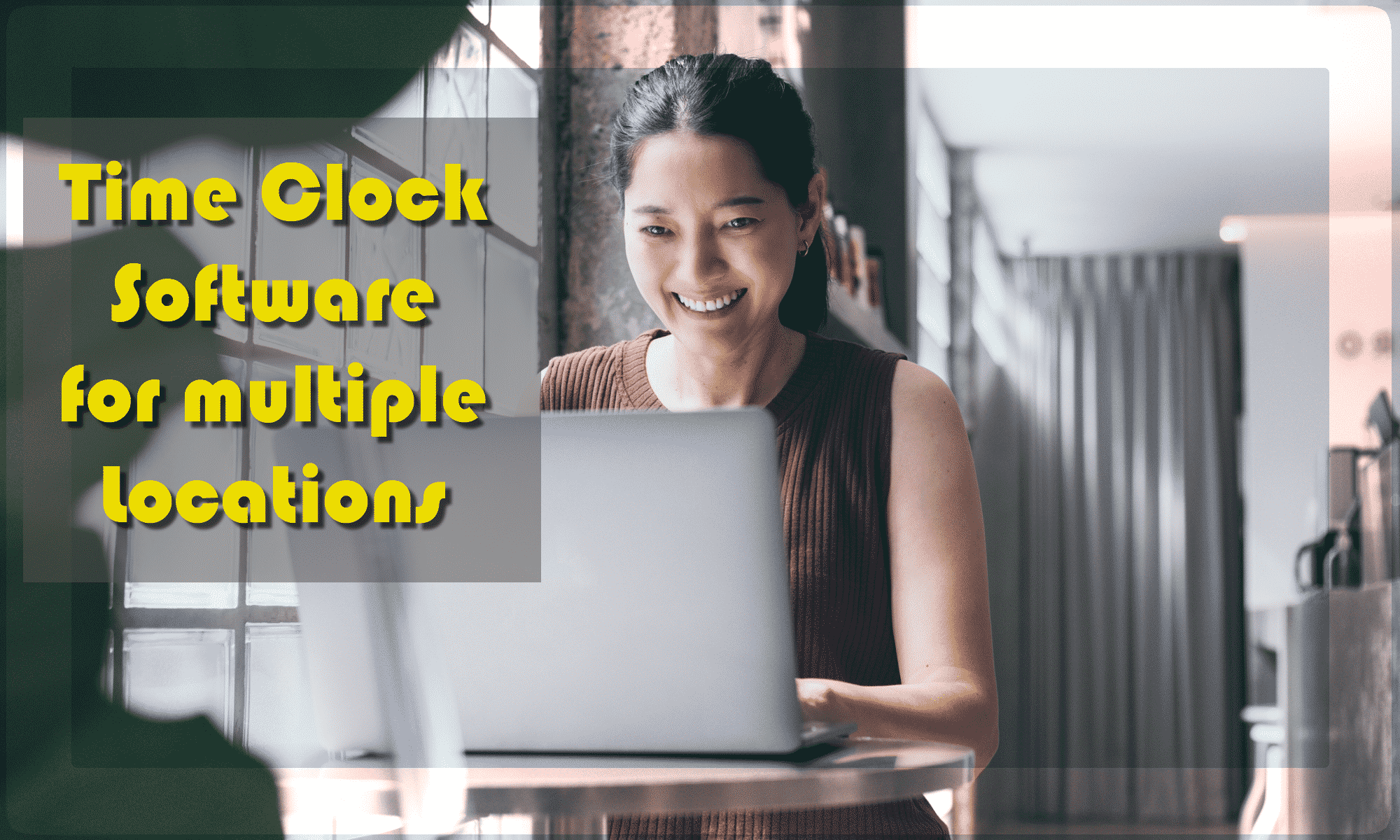 Managing employee time clocking at a single location is challenging enough. But when you operate multiple locations, it makes time tracking even harder.
Fortunately, employee scheduling and time clock software for multiple locations dramatically simplifies the process and reduces errors, allowing you to slash labor costs and operate a more streamlined business no matter where workers do their job.
Getting a little more specific, time clock software for multiple locations helps in the following way:
Easily lets you track when employees clock in and out, no matter where they work, (i.e. in the office, at customers' homes, or at other specific locations)
Save time on administrative costs by automatically calculating hours worked and overtime and giving time off with just a few clicks.
In the following section, we explore how Buddy Punch's time management and scheduling software is ideal for businesses trying to manage employee time from multiple locations. We then run through some competing employee time tracking systems for small businesses to give you a broader overview of the types of tools that are available.
Best Time Clock Software For Multiple Locations
Get Buddy Punch To Track Where And When Employees Work, Both In The Office And at Multiple Locations In The Field
Buddy Punch makes it easy to manage unlimited users in multiple locations. Here's what you can expect: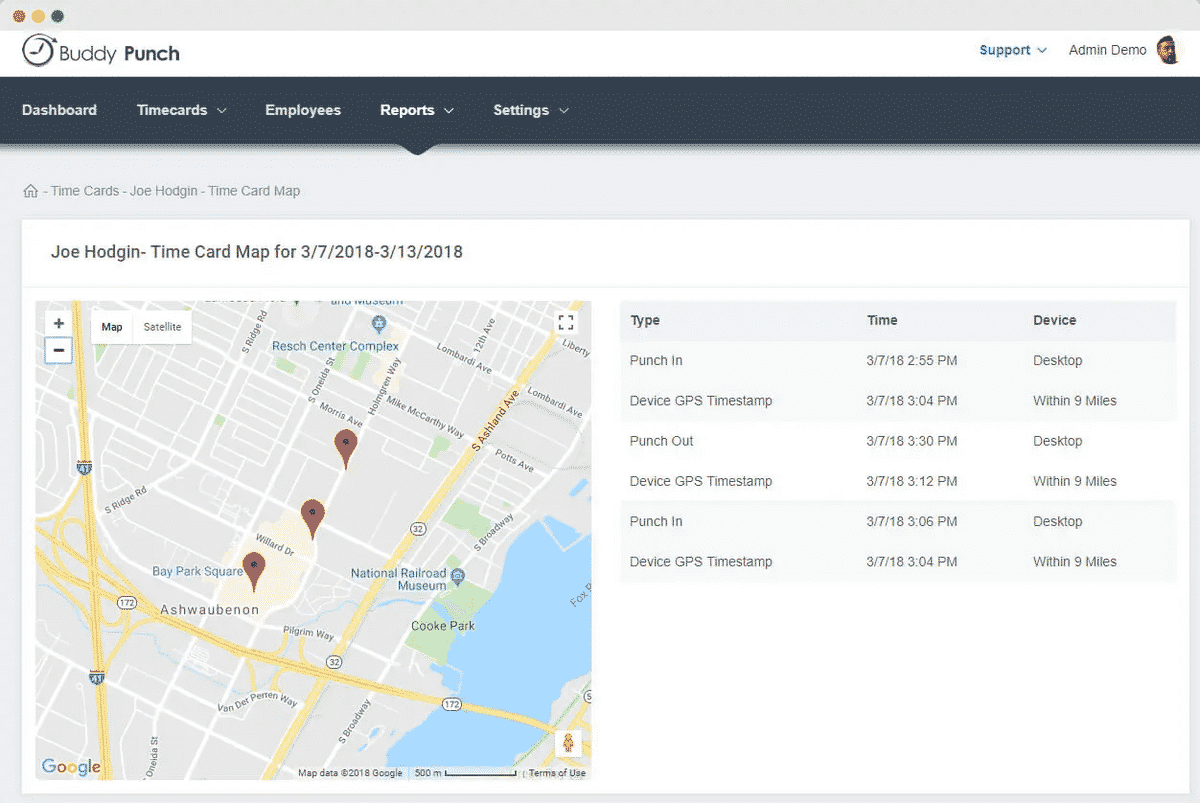 Automatic shift record-keeping, all organized via the cloud
Improved backend administration and less paperwork with smart HR software
Guarantee Accurate Time And Attendance Tracking with GPS Tracking, Webcam Facial Recognition, and Improved Monitoring
With improved time tracking, you only pay employees for the hours they work. Buddy Punch's intuitive and flexible cloud-based software offers powerful tools to ensure honesty and cut labor costs.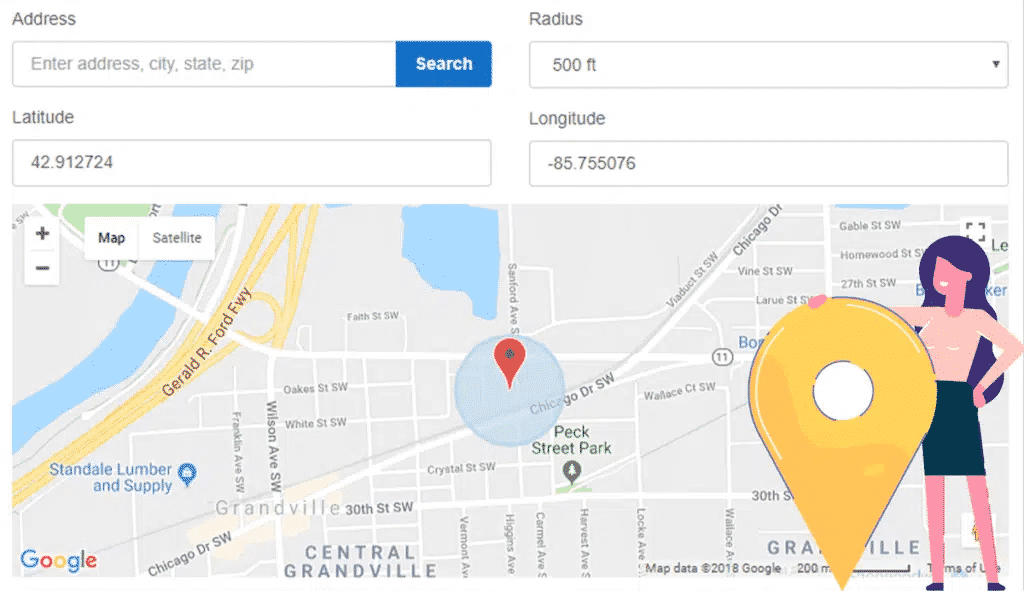 GPS tracking on Buddy Punch's time and attendance software allows you to see where employees and managers are physically located when they clock in and out in real-time. Once their mobile devices transmit their coordinates, you view their locations and shift start and end times on your dashboard.
Buddy Punch's webcam facial recognition feature eliminates the risk of employees clocking in or out on behalf of someone else. The software automatically captures the member of staff's image and then forwards it to you so that you can verify who punched in – a feature that isn't available on free time clock software.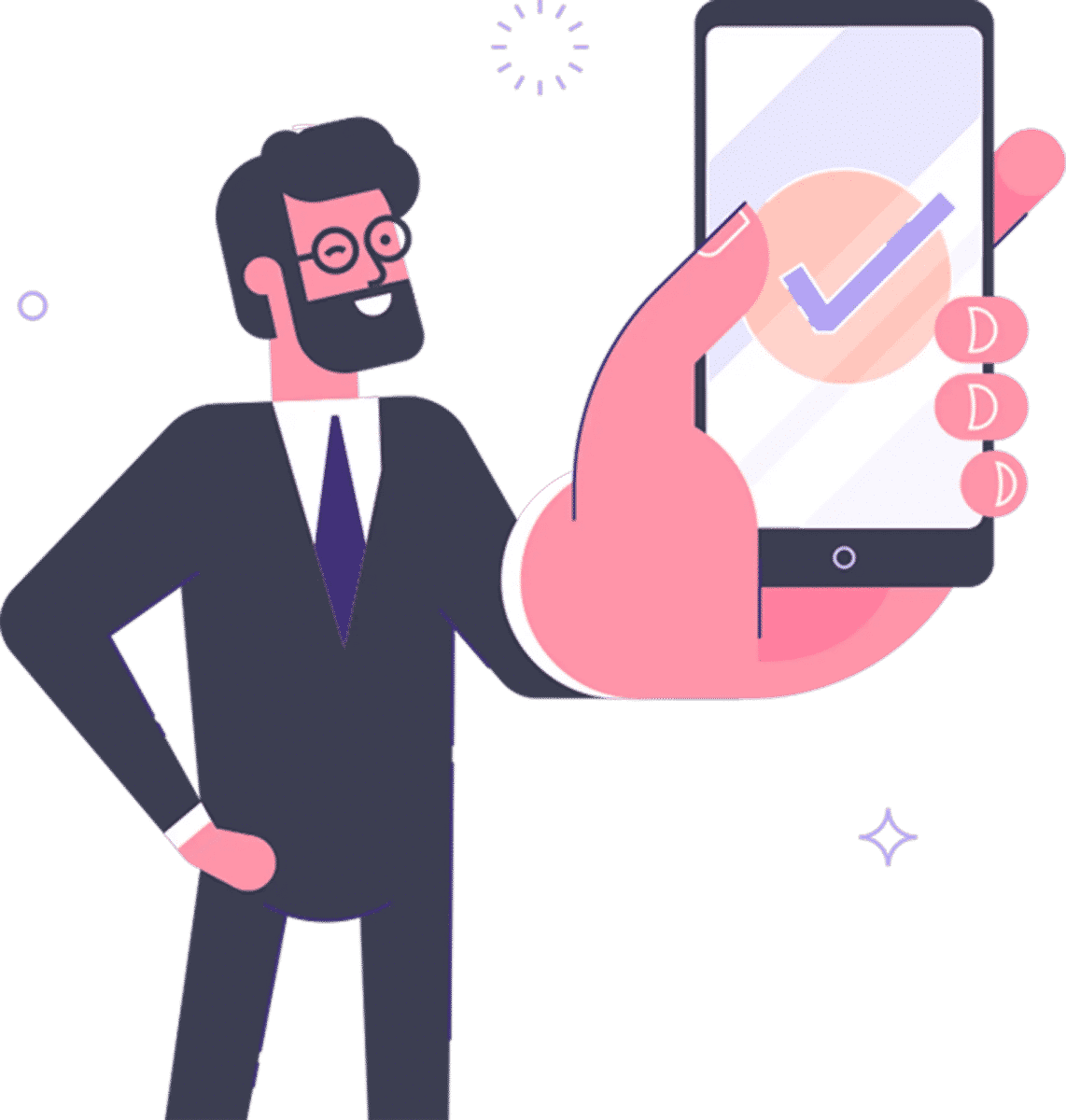 Buddy Punch's notification system gives managers more oversight into what's going on in their organizations. If something happens, you get an alert immediately, keeping you in the loop and improving employee management
Take Full Control Of Your Remote Employees' Work Schedule
When employees are working from multiple locations, it can make scheduling even more challenging. But Buddy Punch also comes with a range of tools designed to streamline the process from the ground up.
With Buddy Punch's time card approvals feature, you can remotely accept or reject employees' time card requests from the comfort of your computer. You can also leave comments, letting them know if there are any issues.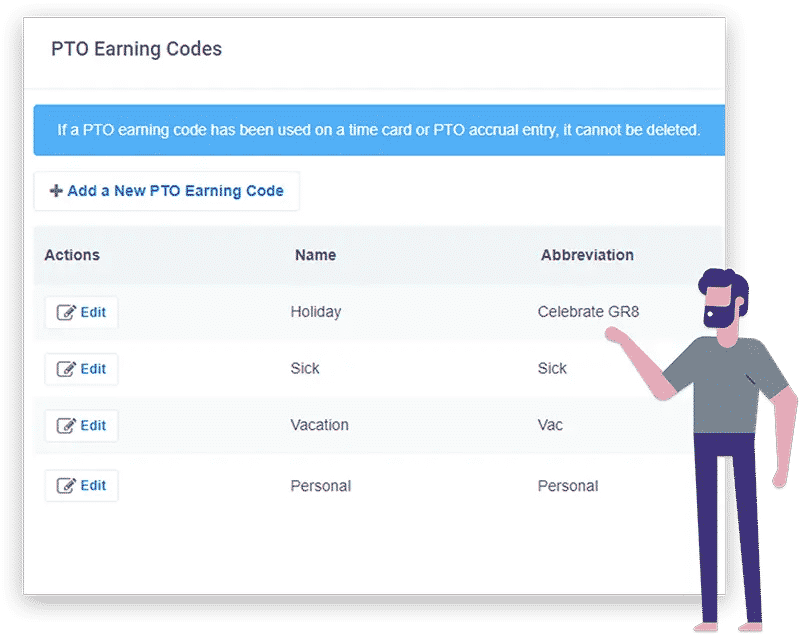 Keeping tabs on PTO accruals and time-off requests is easy with Buddy Punch, whether you operate from a single location or many. The all-in-one solution furnishes workers with digital facilities to enter their own PTO information, either with or without a requirement for your approval.
Buddy Punch's Additional Features
Of course, the above section only describes a smattering of Buddy Punch's time and attendance features. The full list includes:
Exploring all these features is easy, thanks to our extensive knowledge base. If you get stuck, feel free to contact a member of our team for troubleshooting and support.
Buddy Punch's Online Reviews
During our history, Buddy Punch has received a tremendous number of positive reviews from customers. At the time of writing, we have more than 669 individual reviews with an average rating of 4.8 out of 5 stars.

We're particularly popular among businesses that operate out of multiple locations. Here's what our customers have to say about our task management and time clock solutions:
Overall: My experience has been very positive! I initially started using this because I was questioning some times regarding a few jobs and once I implemented it, the time issues seemed to disappear.
Pros: This product was easy to use from day one and entering the employees took no time at all. Everything is easily accessible and you can check on employees to be sure they have arrived on time to their jobs.
Cons: I do not have anything negative to say about Buddy Punch.
Reasons for Choosing Buddy Punch: Buddy Punch offered a full 30 day free trial which to me, was very important. You cannot always make a decision after seven or 10 days which is what most competitors were offering. I was able to add employees quickly and started to monitor times immediately.

Read the entire review here
Overall: BP has been extremely accessible for customer service and have been open to suggestions for improvements/additional services. They have steadily grown over the last several years, offering more and more helpful services and integration with other programs. BP was also extremely accommodating during Covid shutdowns, allowing us to freeze our account in good faith that we would pick up where we left off as soon as we were able.
Pros: Very easy for employees and administrators alike to track time and edit if necessary. Provides accountability for our employees with the location settings such as GPS/Geofence. Provides a variety of reports that are helpful. Provides our employees with mobility–we can send them to any job site, and they have the ability to punch in/out.
Cons: Would like a report that provides a daily snapshot, chronologically, of who punched in/out and at what time. If this exact report exists, I have not been able to find it.
Alternatives Considered: Quickbooks Online
Reasons for Choosing Buddy Punch: It was more cost effective and much easier to contact for help.

Click here for the full review
Pros: The system is easy to use and our employees can operate it on their cell phones so we have more accurate time keeping as they travel to several properties and do many different types of projects in a day. The system allowed us to be able to add all the properties along with all project tasks so they simply have to just punch the buttons as opposed to having to type it all in themselves. Also the notes section makes it easy to add any information they might have on that project.
Cons: I was very pleased with how easy it was to set up and how responsive their tech support was when I had any questions.
Reasons for Choosing Buddy Punch: I viewed several products I even considers time clocks at each property but I chose yours because of the ability to personalize the configuration
Reasons for Switching to Buddy Punch: For more accurate time keeping

See the entire review here
Try Buddy Punch For Free
Love what you've just read? Here's the good news: you can sign up for a free trial of Buddy Punch today or, if you prefer, book a one-on-one demo, or view a pre-recorded demo video.
Clockify records team members' locations whether they are on the road or on-site using GPS technology. Employees can clock in and out from any location, and managers can view activity in real-time.
Reviewers rate Clockify highly, giving it 4.7 stars out of 5 based on more than 4065 Capterra reviews. Specific features include:
Here's what one reviewer said about the time tracking software's ability to manage multiple locations:
Overall: Overall Clockify has helped me better manage my invoicing of hours worked since I am a freelancer. Before I was writing my time on paper. Clockify makes this tracking way more efficient and easy to review each month for invoicing. It also creates proof/a log of my time in case my employer ever needs to check.
Pros: I use the software only for keeping track of my hours worked each day. I love that it keeps track of my time down to the second and that it adds the totals for each week. It's very straightforward for that feature. I haven't used other features of this software.
Cons: Sometimes I click on the box to add my clock out time and it will suddenly pull a different log. You have to pay super close attention to what date and box you are editing. Often, I have to close out and re-click into today's/the current log. I've frequently messed up my hours before I figured out this weird glitch. This makes the software feel a bit inaccurate/unreliable at times.

See the entire review here
Click here to see all Clockify's Capterra reviews.
Unfortunately, Clockify's time tracking software can sometimes be a little frustrating to use, and slow loading is also a problem some reviewers have reported.
ZoomShift is a tool designed to improve communication, scheduling, and time tracking in organizations that operate from multiple locations.
ZoomShift currently has 93 Capterra reviews, averaging 4.5 out of 5 stars. Software features include:
Companies appreciate how the software enables them to set their hours and work effectively in the field. Here's what one reviewer said:
Overall: Overall, it's great and I would recommend it to others. We will continue to use ZoomShift for our needs.
Pros: This software has a lot of pros. First, it's very easy to add staff, to make schedules, and do copy schedules to following pages. The fact it has an app is a huge advantage. Also, the summary of the hours each work is really important for us because we have caps of how much we can schedule each employee. Also, the notes are great!
Cons: I wish I could mark events on days without it being in the schedule. Like an alert that says "Event until 10 am" over that specific day. Now I have to leave the notes in each employees shift and then when I copy it, delete every note.
Switched From: Microsoft Excel
Reasons for Switching to ZoomShift: Excel is only good for set schedules. We needed something much more responsive.

Check out the entire review here
Click here to see the full list of ZoomShift's Capterra reviews.
ZoomShift isn't perfect though. Reviewers report errors in shift start reminders and problems with load times.
CrewTracks is a scheduling solution built from the ground up as construction field management software. The ability to clock in at multiple locations is built into the design.
According to Capterra, CrewTracks has an average score of 5.0 out of 5 stars, based on 11 reviews.
Here is a list of features that the software includes:
Here is how one reviewer rated CrewTrack's field capabilities:
Overall: Customer service for me has been outstanding. The guys are always helpful, always return calls and if they don't know they will figure it out.
Pros: Takes way less time to complete on the user side, can add pictures and notes for clients. Can incorporate all of the aspects of our business on it. Of course it's only as good as the quality we receive in the office. We can export a ton of reports that has helped with a lot of items. The ability to custom add in items is great as well.
Cons: Sometimes we have connection issues but that results from our location. Would love to be able to kick schedules back to employees and make them revise with a pop up or a notification to them. Have the employees be able to review their time on the app. Also a simple clock in and clock out user and maybe a way to link schedules if I have three for one job. With documents it would be great to have the ability to send off for approval or something so when it sucks we can kick it back to the crews for them to redo. Soon enough they would do it right the first time.
Alternatives Considered: QuickBooks Time and busybusy
Reasons for Choosing CrewTracks: The ability to track our equipment, materials and time in one simple service. CrewTracks really could take over the whole market with this ability to do all three together. The people and support sold us on the product. In a world lacking in customer service you guys are nailing it for us.

See the entire review here
Click here to see the full list of CrewTracks reviews.
CrewTracks enables companies to coordinate clocking in from multiple locations while also streamlining payroll and making shift allocation easier.
Connecteam lets employees access the company app in the field, and stay up to date at all times. Managers can schedule shifts from a single dashboard, and workers can clock in from any location, whether that's the office or the field.
Connecteam is critically acclaimed. At the time of writing, it averaged 4.8 out of 5.0 stars across 143 Capterra reviews.
The solution's key features include:
The following is what one reviewer had to say about Connecteam's ability to connect employees clocking on from multiple locations:
Overall: I'm happy with Connecteam, and I'm glad I found it.
Pros: It has a wide variety of features that have allowed us to move our payroll and HR to a virtual platform. Clocking in and out and tracking employee hours and location is a great feature.
Cons: It is not completely intuitive in all the areas of use, there are SO many helpful features, its hard to keep track at first. Nevertheless support is incredible and you can learn quickly if you reach out.
Switched From: Dental-Exec
Reasons for Switching to Connecteam: I wanted a digital option for timesheets, with mobile app usage. I had no idea how many other brilliant options were available with connecteam. It has changed the pace of our practice in so many good ways.

See the entire review here
Click here to see the complete list of Connecteam reviews.
With that said, Connecteam isn't perfect. Reviewers report issues with SMS functions and manager availability settings.
OnTheClock offers both GPS and WiFi tracking for more accurate employee timesheets from multiple locations, showing you precisely who is "on the clock."
At the time of writing, the solution averaged 4.7 out of 5.0 stars across 504 Capterra reviews.
Here's a list of some of the program's key features:
Reviewers are impressed by the tool's multiple location management abilities. Here's what one customer said:
Overall: Very positive. We needed a solution for PTO requests, approval and tracking. Also PTO accruals. This systems works very well for us.
Pros: PTO request and approval process. And PTO tracking.
Cons: Reporting features. Some navigational aspects are a little confusing for employees.
Alternatives Considered: isolved
Reasons for Choosing OnTheClock.com: Because it suits our needs. This system allows us to post hours in the future and we could not find another system that will do this.

See here for the entire review
Click here to see the full list of OnTheClock reviews.
To improve OnTheClock, reviewers are asking for changes such as better toggles for settings and improved customer service.
Try Buddy Punch For Free
If you're ready to try Buddy Punch, why not sign up for a free trial today? Alternatively, view a pre-recorded demo video or book a one-on-one demo showing you how our software is ideal for businesses who require time clocking solutions for multiple locations. Discover just how easy it is to track time and manage your enterprise via the cloud, without having to worry about harmonizing timesheets and time clocks at different locations. Managing employee hours was never so easy.
You May Also Like…