10 Best Time and Attendance Software for Hospitality Businesses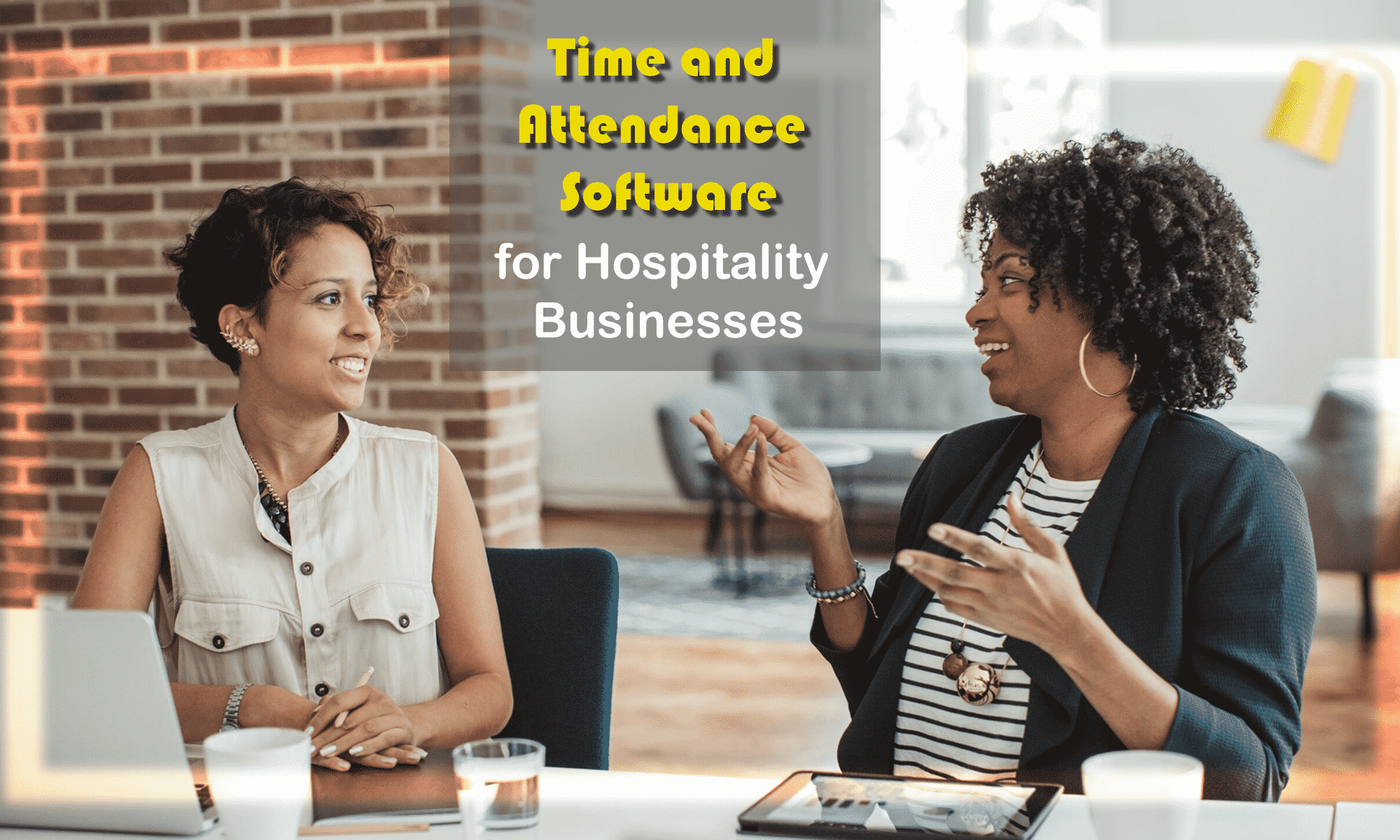 Month after month, a record number of Americans are quitting their jobs – an impact felt across all industries, including the hospitality industry. Whether you own a restaurant, a hotel, or a retail company, we want to make one thing clear: At the highest level, this is a management system issue.
We don't mean an issue with you, the management, we mean an issue with the concept of management in general. Time management, workforce management, communication management – times are changing, and workers want more from their jobs.
Thankfully, this isn't impossible for managers to work around. In fact, we've come to the conclusion that the easiest and simplest way for employers to make themselves capable of attracting a greater number of employees with high skill, is to use time and attendance software that:
Increases communication between team members and their supervisors
Boosts transparency when it comes to employee availability and time scheduling
Maximizes productivity through easy to understand basic functions that anyone can use, on any platform
Below, we're going to give a rundown on the 10 best time and attendance software that we believe closes the gap between manager and employee, allowing for a greater degree of cooperation in order to improve the company culture, boost employee retention, and ultimately deliver a better service to all clients.
Time and Attendance Software for Hospitality Businesses
One of the biggest issues in hospitality, besides the high turnover rates, is the fluctuation in team member availability. Overtime, absences, paid vacations; in most cases your team is young and unreliable, which results in other team members, or you, having to pick up the slack.
This is where Buddy Punch comes in, a time clock software we made to keep these problems in check. There are three specific types of issues Buddy Punch addresses:
Accountability (Through employee tracking features such as facial recognition, Job Codes & Locations, and PTO Accruals)
Accessibility (Through features such as Notifications, being mobile/tablet ready, and integrations with popular software)
Transparency (With features such as OT Calculations, Employee scheduling, and Time card approvals)
In addition to the features built into our attendance system, we also have a constantly updated blog and a help doc center that contains useful information on how to best utilize Buddy Punch. Additionally, we're always available to contact via live chat to answer any questions you may have directly.
Now, let's dive further into how each of these core issues (Accountability, Accessibility, and Transparency) are addressed by Buddy Punch, so you can see how our employee attendance software can improve working conditions in your hospitality business.
Note: If you'd rather get hands-on experience with Buddy Punch, you can sign up for a free trial here. You can also view our recorded demo or book a one-on-one demo session with our team.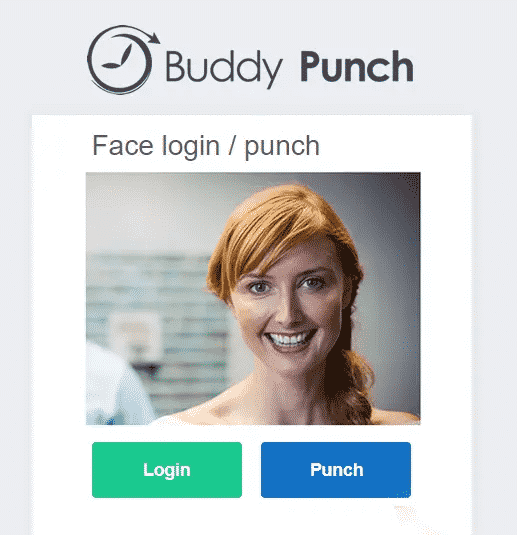 With facial recognition, you can keep employee accountability at an all-time high by ensuring that each employee is where and when they claim to be. The process is completely noninvasive – once you enable this feature, a picture is taken immediately when your team members clock in.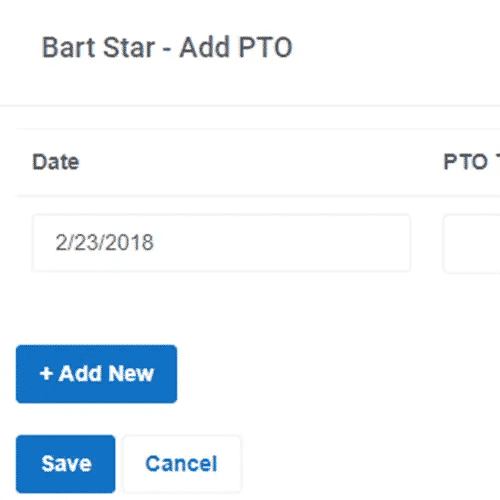 Accountability is in your hands with Buddy Punch's PTO feature. You can take a completely self-service approach and give employees the freedom to request vacation time, sick time, or personal leave. If you trust your team, you can automate PTO management to be added in without your approval. That sort of simple task delegation could lead to improved relationships in your workforce.

Part of accessibility is being able to communicate quickly and effectively to your team, and vice versa. The notification features enables just that, making staffing nearly automated. Get an update whenever a team member clocks in, clocks out, or requests time off. The same goes for your subordinates, with a notification being sent out whenever you change the status of their requests.


Another tenant that keeps Buddy Punch accessible is how it works as both an app and a web tool. That means you can use it on Windows PCs, Macs, iPhone, Android devices, and even tablets.
You can download Buddy Punch in the Apple Store, Google Play store, or the Google Chrome web store.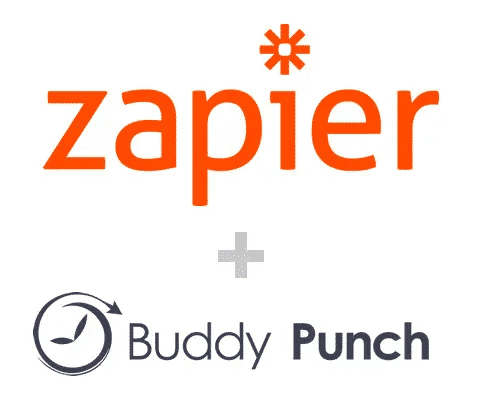 Something else that keeps Buddy Punch accessible: Integrations. We work with some of the most popular payroll software across industries – Zapier, Quickbooks, ADP, Paychex, and more. You can view our full list of integrations here.
Speaking of multiple locations, Buddy Punch's Job Codes feature is great when combined with the Locations function, serving as an excellent staff check in system to maximize accountability.
Our Job Codes feature, sometimes known as Department codes, enables you to track the amount of time spent on a specific custom job. For restaurant owners especially, this is a fantastic way to cut down on time waste. Now you can figure out which items on the menu take the most time, how much money they generate, and ways to reduce wait time per table.
With Locations, if you have multiple restaurants, hotels, or retail businesses to manage, you can see how much time your employees spend at each location and when they clock in.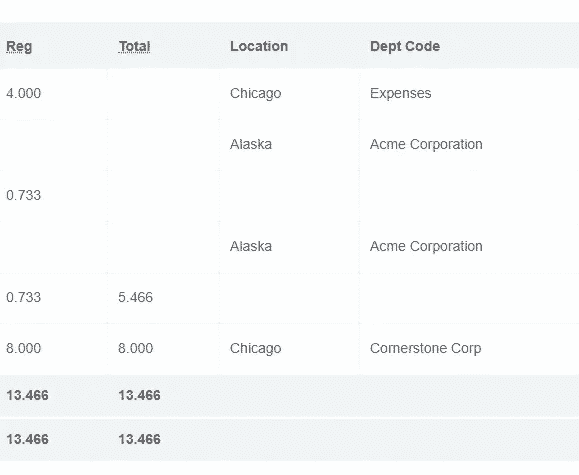 Now you can automate one of the most costly aspects of hiring employees. Transparency is at its highest whenever you use Buddy Punch's overtime feature, which lets you select from many different types of overtime compensation to set and forget. Combine this with our Overtime Alerts feature to ensure you're always in the know when it comes to how much time your team members are working.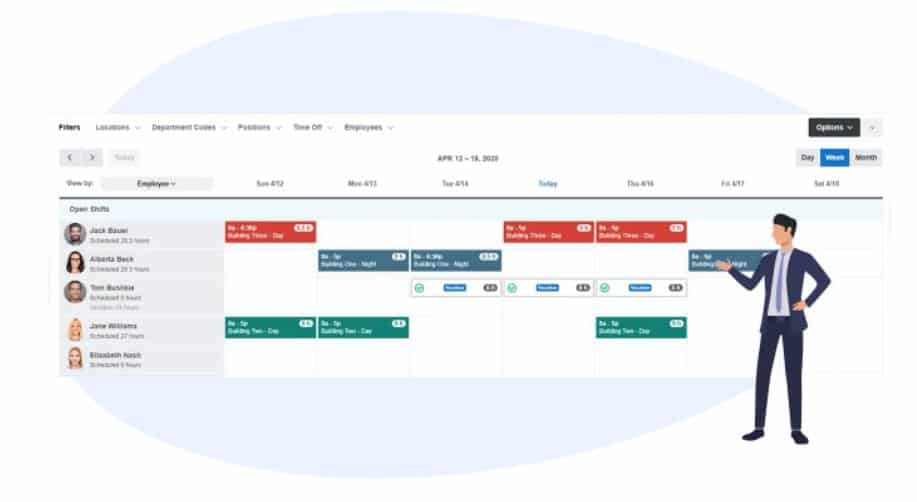 Create a schedule quickly, update current shifts, make sure everyone knows when and where they're working, and even allow employees to request changes to avoid under or overstaffing. Transparency and clarity are at an all-time high when you make use of all of Buddy Punch's scheduling options.
Streamline payroll and keep both employees and employers clear with our time card approvals feature. By the time each pay period ends, you and your team members will always be on the same page with how much has to be paid out. You can then accept it or reject it with comments. Learn how to enable Time Card approvals here.
Buddy Punch Offers Many Other Features
Even with all these features we've listed out, we've only touched the surface of all the functions hospitality business owners can make use of with a tool like Buddy Punch. Consider other powerful options such as:
And more. Click here to view the full list of Buddy Punch's features.
Buddy Punch's Online Reviews
Don't just take our word for it. On the review aggregator Capterra, Buddy Punch has a rating of 4.8 out of 5 stars, out of a total of 669 reviews. We're also an emerging favorite and a top performer for 2022.

Let's do a deeper dive into some of these reviews to see why our software in particular is known for its ease of use for both managers and employees:

"Working with the Buddy Punch support team has been such a wonderful experience. The team is responsive, and eager to assist. Any questions we've had, whether using the free trial, or after we signed up as a customer, have been answered quickly. What a great platform."

Click here to read the full review.
"Amazing experience, I would love to continue using Buddy Punch while at my company. The ease of access is great for what I need to do."

Click here to read the full review.
"I found it to be easy to change, add and correct my times. As supervisor also found approving the time cards to be easy. Other team members also found the website easy to use.."

Click here to read the full review.
"Overall the software is understandable, it helps with clocking in/out easily, checking hours, keeping track of all PTO time etc. Love how manageable it is."

Click here to read the full review.
Try Buddy Punch for Free
Join the thousands of customers who have revamped their hospitality workforce with Buddy Punch, If you want to give it a spin, you can sign up for a free trial here. You can also book a one-on-one demo, or view a pre-recorded demo video here.
When I Work is another popular and powerful retail scheduling software, known for improving communication, cutting down on worker excuses, boosting accountability, and generally helping business owners grow their businesses.
At the time of this post's writing, it has 4.5 out of 5 stars on Capterra (out of 919 reviews) and is considered an "established player" as well as a "noteworthy product." Here are some of its most notable features:
Here's what one of its users has to say about this timesheet system:
"I've been using WhenIWork for about 3 1/2 years now and the best feature that I enjoy about this software is that I can utilize my phone to track my clock-ins and outs. I travel a bit for my job and being able to clock in at any time without having to jump on a computer is great!"

Click here to read the full review.
Harri is a full service Human Capital Management (HCM) software, designed to be used in hospitality and retail, in addition to schools and universities. It comes with features such as:
Single Sign On (SSO) on the Harri Login Page
At the time of this post's writing, Harri has a rating of 4.5 out of 5 on Capterra, out of 29 total reviews. A low number for sure, but let's look at one of those customers had to say about the program:

"I love that we were able to customize our questions and that we have a dashboard to see where our applicants are at. We have multiple restaurants and being able to see who was hired, who wasn't picked for jobs, and other applications is so helpful for managing our managers. Especially for new restaurant openings."

Click here to read the full review.
Calling itself the "ultimate all-in-one" automatic time tracker, this workforce management tool comes with powerful features such as:
At the time of this post's writing, DeskTime has a rating of 4.4 out of 5 possible stars on Capterra, based on 238 reviews.
"Desktime is used to monitor our remote workers but we know the system can be cheated. We definitely think this program should have an alert system with the same screen shot has been up for 45 minutes. Also better reporting capabilities using decimals instead of hours and minutes to help with paying employees faster and more accurately."

Click here to read the full review.
Insightful, formerly known as Workpuls, is a "workforce analytics" program, perfect for hospitality business owners who are more data-driven. Some of its features include:
At the time of this post's writing, Insightful has a rating of 4.8 out of 5 possible stars, based on an average weighed from 46 total reviews.
"I have tried using different solutions for employee monitoring, but workpuls.com is probably the simplest and the most flexible one. I managed to track all the tasks that were taken during the project, to better define bottleneck activities and to improve our overall efficiency."

Click here to read the full review.
Humanity was designed as an employee scheduling software for manufacturing, retail, and universities. Some of its most liked features include:
As of this post's writing, Humanity has a rating of 4.3 out of 5 possible stars, based on 280 reviews via Capterra. Let's look at one of those reviewers has to say about this retail scheduling software:
"Very very easy to use. Everything that you need is right there in front of you. You don't have to navigate thru tons of pages and links to get where you need to go. It's basic and not over complicated which is what you want on a time clock program. It has never crashed on me."

Click here to read the full review.
OnTheClock is a web-based time clock software, usable across Windows, Mac, iPhone, and Android devices (including tablets) which makes it perfect if you're looking for a flexible hotel staff scheduling software. Some of its core functionalities include:
As of this post's writing date, OnTheClock has a rating of 4.7 out of 5 stars and 504 reviews on Capterra.
"I love this software because of it's ease of use. The mobile app is very simple. Our staff have no problems using it. I love the reporting. Very simple, yet has everything I need."

Click here to read the full review.
Connecteam is intended to be an all-in-one solution for employee management, and as such comes with several invaluable features for business owners to make use of:
At the time of this post's writing, Connecteam has a rating of 4.8 out of 5 stars on Capterra, with 142 reviews.
"I like the ability to limit where my employees can sign in online. This allows me to make sure remote employees are actually at work when they clock in."

Click here to read the full review.
The Deputy time keeping app was designed to keep timesheets accurate and streamline payroll integrations, both things that will help any hospitality business owner to save time and maximize profits. Here are just a few of its features:
As of this post's writing, Deputy has a rating of 4.7 out of 5 stars on Capterra, based on an average from 575 reviews.
"Definitely would recommend this for companies that have shift work. The fee is not that expensive especially if it replaces an admin or HR person toiling over complicated rosters for days on end."

Click here to read the full review.
7Shifts is another employee scheduling app that was made specifically with restaurants in mind, which is why it's on our list (last, but not least). This tool helps you juggle schedules, timesheets, communications and more, all from one simple-to-use dashboard.
Here are some of its core functionalities:
As of this post's writing, 7Shifts has earned a rating of 4.7 out of 5 stars, based on 876 total reviews. Click here to view the full list of reviews on Capterra.
Below is just one review that demonstrates why 7shifts is a well-liked restaurant scheduling app:

"We have been very happy with the overall use of 7shifts and anytime we needed customer service, they were courteous and offered a quick fix. They were very gracious during our Covid closure and offered use of the app free of charge so that we could stay in contact with all our employees. I highly recommend!"


Click here to read the full review.
Choosing The Best Software For Your Hospitality Business
As you can see, there are plenty of high-quality software options that will give you greater control over employee hours and work schedules. Picking the one that's "best" is going to ultimately come down to which one fits your goals more. If you're after flexibility, scalability, and the ability to adjust functions and features until you fine-tune your routine – Buddy Punch was made for all this and more.
However, Deputy has an incredibly responsive, modern design that might make it more intuitive for some, especially younger managers. And then there's Humanity, which is an extremely strong tool, but more geared for businesses prioritizing Human Capital Management (HCM).
Ultimately, there may be some trial and error figuring out which tool is the best fit for you, but between this list you should be able to cut labor costs and maximize employee and customer satisfaction with the hospitality software we've listed.
Try Buddy Punch for Free
If you think that Buddy Punch might be exactly what you've been looking for in a time and attendance software, don't hesitate to sign up for a free trial. Alternatively, you can book a one-on-one demo, or view a pre-recorded demo video.

You May Also Like…