Real Time Tracker App (3 Options)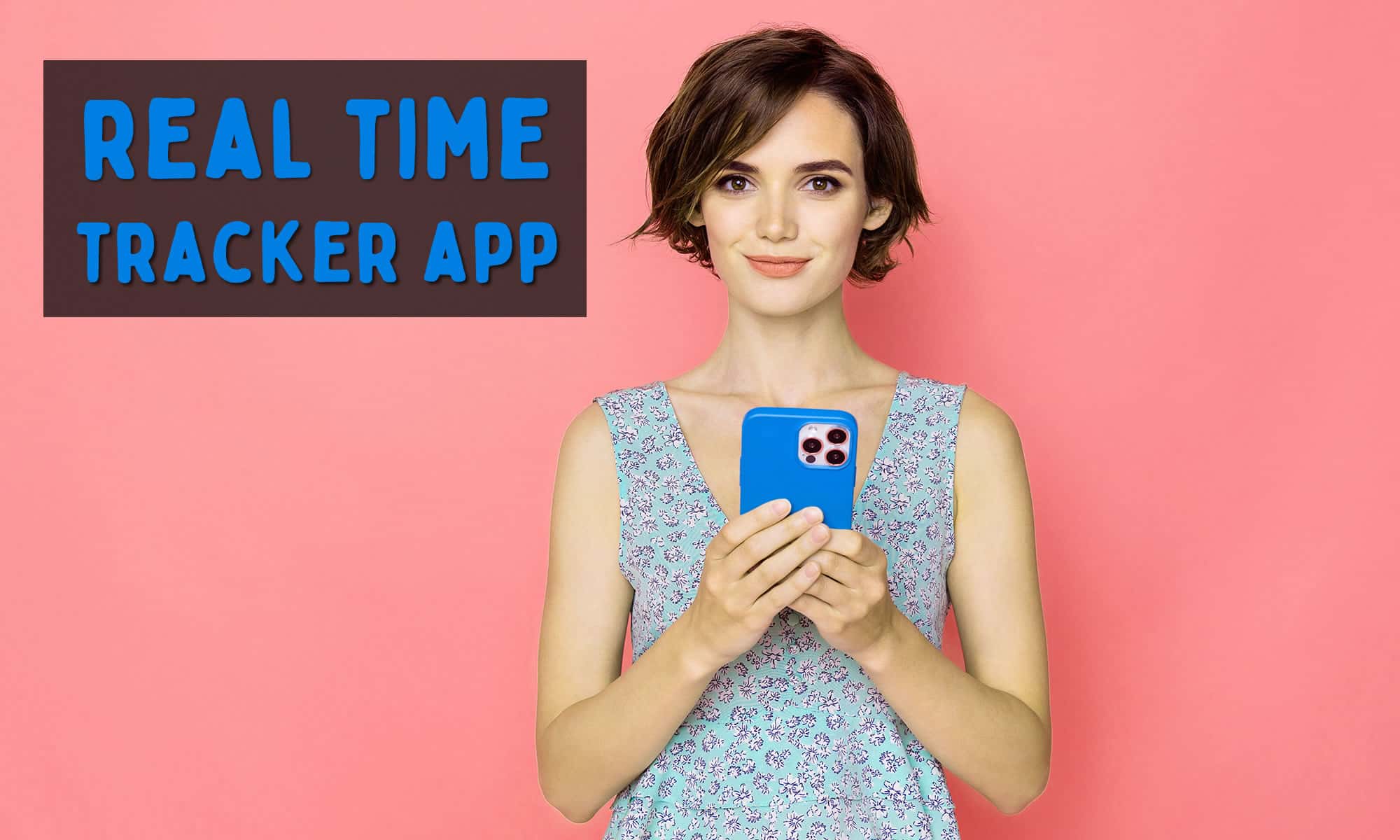 Real time tracker apps have become a cornerstone in boosting productivity and ensuring the smooth run of daily operations for many businesses and freelancers alike.
Are you seeking a time tracking app that offers real-time GPS and geofencing functionality?
Looking for a user-friendly interface with a gentle learning curve?
Is pricing a major concern for you or your organization?
How can you streamline workflows and automate the tracking of billable hours?
Are you tired of sifting through cumbersome management tools that don't deliver as promised?
Need a solution that offers offline time tracking, detailed reports, and intuitive functionality?
Whether you're managing a remote team, freelancing, or simply aiming to boost your personal productivity, an effective time tracking app can be your ally.
In this article, we will explore three real time tracker apps that stand out in a crowded market.
With years of navigating through time tracking software, we've honed our expertise to identify what makes a time tracking app truly effective.
Our deep-dive comparisons provide a clear picture of how each app works, supported by screenshots and a breakdown of pricing structures.
This article is for:
Small to medium-sized enterprises (SMEs) needing to monitor employee activities and project progress.
Freelancers desiring a straightforward way to track project timelines and billable hours.
Individuals looking for desktop app solutions for Windows, MacOS, or Linux environments.
We empathize with the challenges of finding the perfect time tracking software amidst a plethora of options.
Our curated list aims to cut through the noise, presenting you with three real time tracker apps that excel in functionality, user experience, and pricing.
As we delve into the specifics of each app, from notifications to permissions, from integrations to the ease of generating time entries, we aspire to guide you to a solution that resonates with your needs, ultimately contributing to your success and profitability.
With a focus on real-time tracking, notifications, and an all-in-one approach to managing time and projects, we've cherry-picked applications that exhibit excellence in these domains.
Whether you're on Android or iOS, seeking basic time tracking or an extensive suite of management tools, there's something here to cater to your needs.
Real Time Tracker App
1. Buddy Punch
Buddy Punch is the best time tracking app for small businesses striving for seamless team and time management.
As a platform, it not only addresses the basics of time tracking but leaps beyond, venturing into realms like GPS location tracking, project management, and employee monitoring.
With a self-setup feature that negates the need for HR intervention, and a suite of in-built HR tools, Buddy Punch is tailored to meet your business needs efficiently.
Let's delve into its core benefits:
Self-Setup Makes It Easy To Onboard Team Members
Buddy Punch makes self-setup remarkably easy.
You can onboard even the most non-technical employees on your team seamlessly.
This functionality eradicates the customary 3-7 day setup time, paving the way for an intuitive user experience.
The platform doubles as an employee portal, enriching the team management narrative.
It's a hub where team members can access not only their pay stubs, W2s, or 1099 forms but also dive into their time tracking tool logs.
Automated Requests Through In-Built HR Tools
Buddy Punch's automated requests feature empowers your team with more control over work hours, time-off requests, and provides access to detailed reports — all while minimizing dependency on HR.
Whether scrutinizing profitability against labor costs or monitoring hourly rates, the in-built HR tools are adept at handling these demands.
Buddy Punch Is Ready To Meet Your Business Needs
If you are interested in finding out more about the time tracking platform, take a quick browse through the useful resources on our website.
These are designed specifically to help users unlock plenty of value from the platform.
You can book a one-on-one personalized demo here.
Buddy Punch Is A Highly-Effective Time Tracker App
Here are some links to useful information on some of Buddy Punch's most popular features:
Buddy Punch's Online Reviews
The user reviews are glowing! As of the writing date, Buddy Punch has 4.8 out of 5 stars and 905 reviews on Capterra.
Below, we'll list just a few reviews that speak to Buddy Punch's ease of use and great customer support service. (Click here to explore the full list of reviews.)
"Cannot say enough about their support. Even if the product was not as amazing as it is, I would highly recommend Buddy Punch due to the unbelievable support!"
Click here to read the full review.
"Buddy punch was super easy to set up, once the employees are added to the system. Week to week operations are a breeze."
Click here to read the full review.
"Customer service is exceptional and quick. Admin is very easy and user friendly."
Click here to read the full review.
"It is user-friendly. I am new to the company and new to using Buddy Punch and it was easy to use as a beginner. I have never encountered any problems with it as well."
Click here to read the full review.
Try Buddy Punch for Free
If you feel that Buddy Punch might be the right fit for your business, sign up for a free trial. You can also book a one-on-one demo, or view a pre-recorded demo video.
2. When I Work
When I Work can provide teams with numerous benefits and features:
Streamline scheduling and time tracking processes for better workforce management.
Enhance communication and accountability within teams through mobile apps.
Facilitate one-click scheduling and instant schedule sharing for efficient shift management.
Provide overtime alerts and labor reporting for effective labor cost control.
Enable easy payroll integration and labor cost forecasting for smarter budget management.
Empower teams with tools for shift confirmation, mobile clock-in, and collaboration on shift trades​.
At the time of writing, When I Work has a total of 1,050 reviews on Capterra, with an average of 4.5 out of 5 stars. When I Work comes with a range of useful functionalities:
"Overall, When I Work is a great time tracking solution. It works well, and the report outputs are easy to work with when running payroll. The only thing that could improve is that the sync feature would work with Quickbooks simple start and essentials. Currently, the sync function only works with QuickBooks plus and above, and not all my clients have a plus level subscription, adding manual entry for payroll."
Click here to read the full review.
3. TimeCamp
Much like When I Work, TimeCamp offers a range of features and benefits:
Simplified attendance management for logging work hours and creating payrolls.
Enhances project efficiency through time tracking and data utilization.
Optimizes team performance by analyzing daily routines and addressing productivity pitfalls.
Accurate client billing with precise time-to-money conversion.
Geofencing feature tailored for tracking field workers on the move.
Elevated attendance management through a user-friendly kiosk feature.
At the time of writing, TimeCamp has a total of 589 reviews on Capterra, with an average of 4.7 out of 5 stars. TimeCamp comes packed with a range of useful features:
"As an office manager, it's very easy to teach our employees how to use TimeCamp and it's also very easy to export the timesheets into an Excel file. Overall a very easy and flexible tool to work with."
Click here to read the full review.
Try Buddy Punch for Free
If you feel that Buddy Punch could be the right fit for your business, sign up for a free trial. You can also book a one-on-one demo, or view a pre-recorded demo video.
You May Also Like…