Proven Ways to Boost Productivity in the Field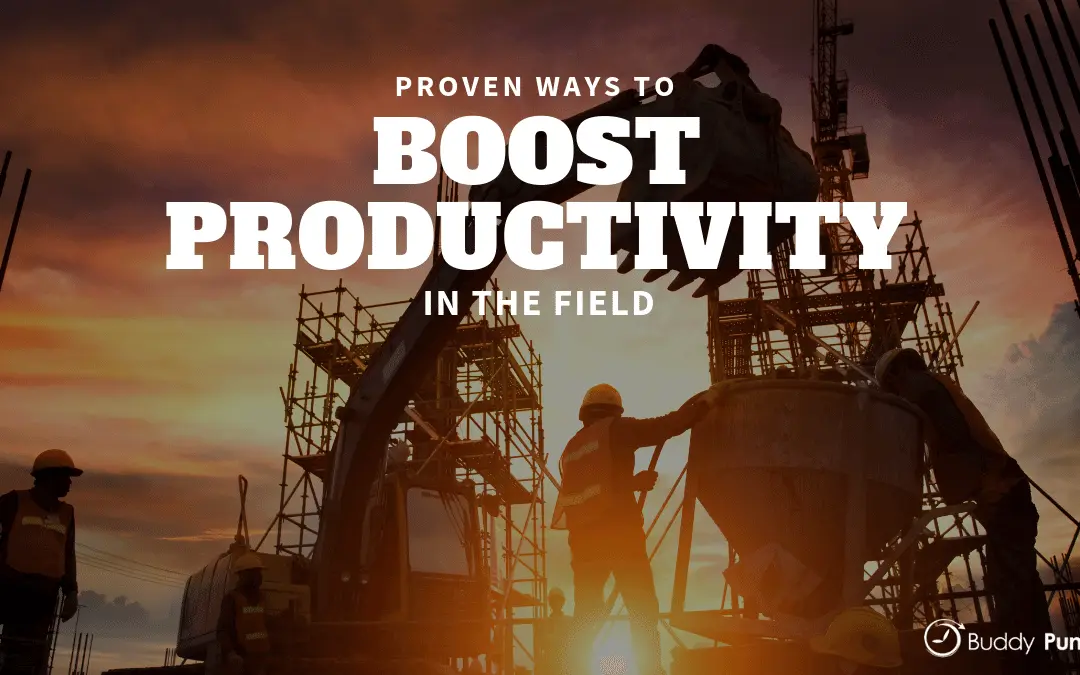 Every project, whether done in an office or out in the field, should be completed within a specified time frame and budget. Naturally, the complexity of the project will vastly depend on its size type, and you're available resources.
Regardless of the criteria above, construction projects seem to continually struggle with low productivity, fragmented communication, and painfully high rework rates.
A report done by McKinsey and Company shows that the productivity gap between the average business and construction industry is estimated at 1.6 trillion per year. This is an alarmingly large number considering the number of resources and efforts that are invested in global construction projects0.
To make things worse, productivity in construction has continually remained flat over the last few decades. Keep in mind that construction is a 10 trillion dollar industry which is anticipated to grow up to 15 trillion in the next ten years.
On a positive note, the rapid progress of digital solutions has been proven to be a catalyst for deep and meaningful change in the construction industry. There is a significant amount of data compiled on every construction field, and the use of digital software and tools can help to ensure the accurate collection and analysis of that data.
In addition to taking advantage of digital tools, construction companies must focus on bridging the gap between the construction site and the boardroom. as the construction industry continues to become more and more digital and data-driven, there is hope that communication and collaboration will strengthen between those out in the field and those who work in the office.
There is still a substantial way to go before we can confidently say that field and office workers are well connected. This reflects on lower productivity levels that are being seen across the board, along with project misunderstandings.
It becomes clear that many steps need to be taken before we can see construction back on track in terms of on-site performance. Here are a few ways in which leadership in the construction industry can boost productivity in the field.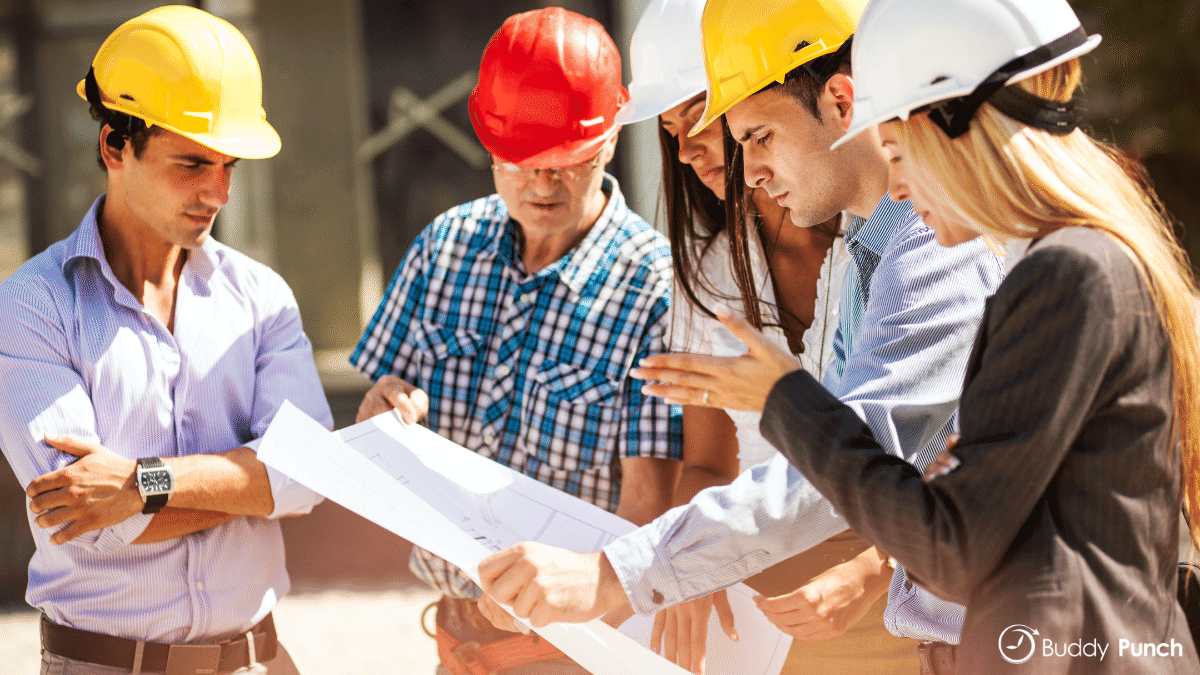 To help boost productivity, you need to ensure you have proper processes in place when it comes to interacting with your team, managing projects and getting employees trained.
Standardize Your Processes
You should have standard processes in place to guarantee that your team members are all on the same page and working towards the same goal.
Before starting any project, it is essential that you standardize all of your processes and systems. Doing so will lay the foundation for all of the steps following and will help facilitate the implementation of any digital solutions that you use later on down the line.
Why exactly is it so important to standardize your processes? Simply because it will provide much more clarity and every aspect of your projects and ideally every aspect of future projects.
Hold Regular Team Meetings
Digital solutions can bring a lot of value to your project; however, technology isn't enough to boost productivity and improve communications without the right guidance. With that being said, it is a great idea to hold frequent meetings with your teams in the boardroom and also out in the field to discuss any issues or answer any questions that might arise.
Taking the time to catch up with your team frequently can provide valuable insight and help you to resolve any problems before they get out of hand. You can also use this time to ensure that everyone is on the same page and working towards the same goal.
Additionally, these meetings should be conceived by your employees as a safe space where they can share their thoughts and challenges so that you can help them remain focused and productive on the job.
Ensuring that you have a robust set of guidelines and processes in place will help all members of your team, both out in the field and the office. It will help them to remain on the same page and be fully prepared for different phases of projects from day one.
Invest in Training
Along with ensuring that you have adequate processes place, it is vitally important to make sure that your employees are adequately trained. Whether this is through on-the-job training or extensive onboarding, this is something that you should pay extra attention to.
It is of great importance that everyone, both in the field and in the office, is fully aware of their job and duties – no matter the situation.
By ensuring that all of your employees are appropriately trained, you can drastically boost productivity. Additionally, by having thorough training, it will make it much easier for new and inexperienced workers to become part of the team.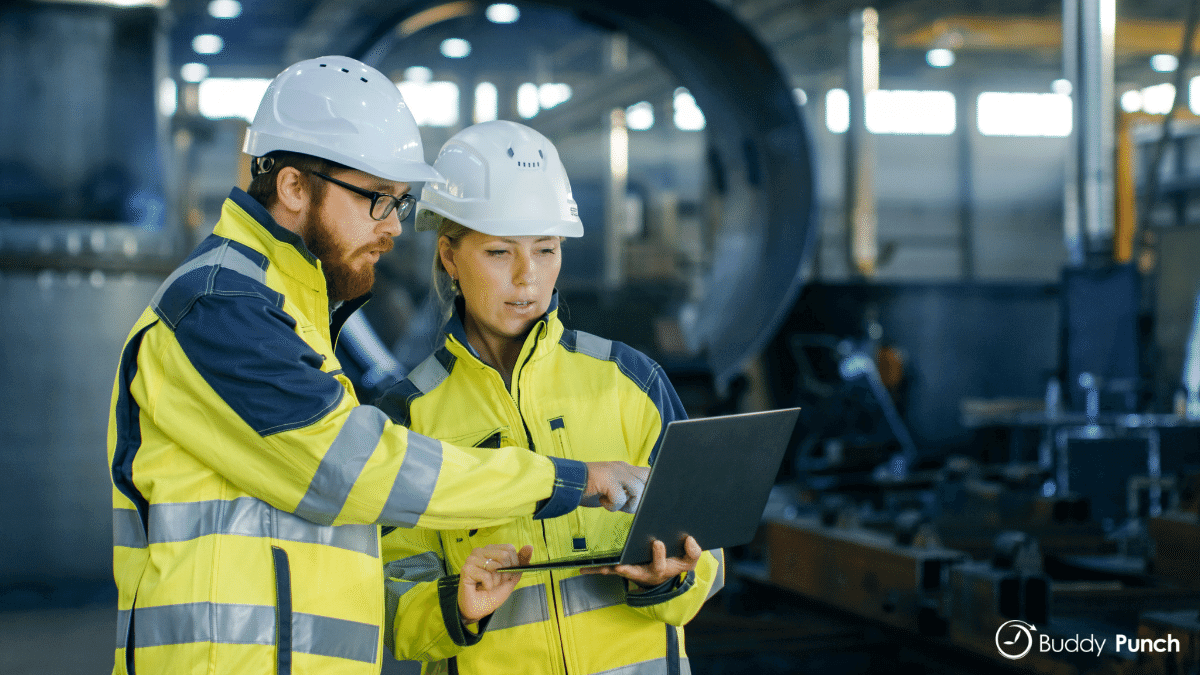 Technology can greatly boost productivity as it allows your team to send and receive project details in real time whether on a computer, tablet or mobile device.
Invest in Technology
Advances in technology have drastically improved productivity and project implementation in the construction industry.
Once you have taken the time to improve your training, Implement frequent meetings, and standardize processes, it is time for your company to look into digital solutions.
Although finding and implementing the right software can be a long and daunting task, if done right, it will be extremely beneficial to your business in the short and long-term.
Quite often, one of the biggest obstacles you will have to overcome is convincing your teams in the field and the office to change their habits and the way that they are used to working.
To achieve that, you will need to help them understand how the new solutions will improve their work-life, bring value to their day-to-day routine, and boost productivity. As soon as they start to see the benefits of going digital, then everything will move much more quickly and smoothly.
By adopting digital solutions, you will be able to collect and accurately analyze data from the field. This valuable information will play a critical role in optimizing both your current and future construction projects.
Start Small
Once you find a digital solution to meet your business's needs, you should roll out the solution gradually. Start by implementing the new tool for a specific project or a subset of employees. This way, you can ensure that the solution will be beneficial and work as you'd hoped and will also allow your team to become comfortable using the software.
The few people that initially use the digital tool could end ultimately turn out to be your biggest allies when it comes to implementing the software on a larger scale.
Additionally, a gradual implementation will allow you to identify any shortcomings or pain points that the software may have. This will enable you to address these issues before fully implementing it.
Implement Mobile Field Reporting
Mobile field reporting is another crucial aspect you need to consider if you want to boost productivity. By simplifying the way that people report progress, other projects can be extremely beneficial, both for you and your employees. Often, the mental and administrative burden that comes with construction reporting is vast and has a direct impact on project efficiency.
By allowing your employees to use a mobile phone or tablet to submit or receive project updates could significantly reduce The number of calls and meetings and make room for a better quality of work and more meaningful interactions.
In addition to project updates, by investing in employee time tracking software for mac with mobile capabilities is also extremely beneficial. Rather than having employees track their time using the traditional pen and paper, they punch time directly from their mobile device or a project managers tablet. Using a digital time tracking solution can provide beneficial insights as to how employees are spending their time and if budgets need to be adjusted for certain parts of a project.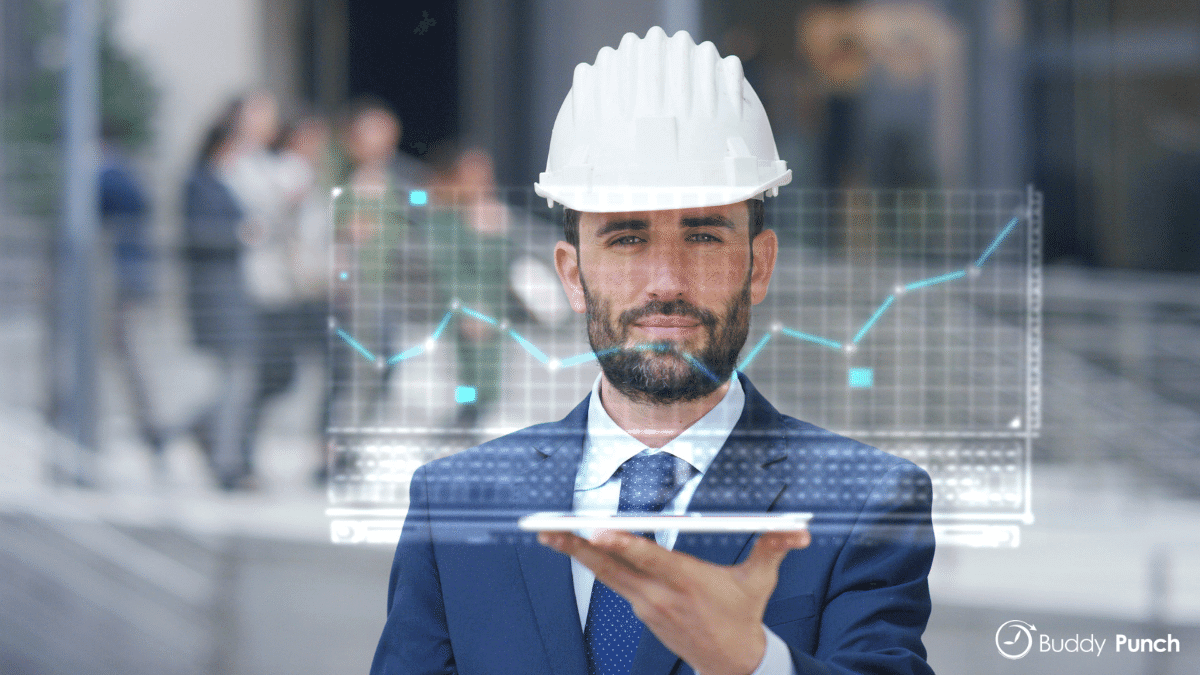 Construction is more data-driven than ever. It can be used to help complete projects on time, reduce any mistakes and improve future projects.
Prioritize Data and Facts
By using historical construction data, you can determine where processes need to be improved and how to better manage future projects.
When you think of construction, you don't often think of data and How analysis of that data can be helpful. However, in the modern construction world, increasing productivity in the field can only be achieved by adopting digital solutions and accurately tracking and analyzing data. For this reason, the collection and analysis of data should always be a priority for your business.
Data is key to becoming more efficient and improving performance on site and can also reveal any pain points of your projects and the areas that can be improved. The in-depth examination of different project data can lead to a process where most mistakes are caught way before they impact a project or can be communicated to the rest of the team as quickly.
Data brings increased accountability and can help to provide a baseline for each project that you work on. It can help your team reduce the number of disputes and misunderstandings that come with construction work.
BIM
BIM, or Building Information Modeling, is a vital aspect of construction, and its influence is expected to continue to become bigger and bigger as time goes on.
The ability to exchange important project information through a collaborative model could potentially function as a catalyst for change for the whole construction sector.
Through the help of BIM technology, teams in the field can quickly relay pertinent information such as an issue with their project, to an accurate 3D representation of the building was just a few clicks.
BIM technology can contribute both to a faster resolution when problems arise and also the prevention of issues in the future. ultimately this will lead to a more efficient way of work with fewer delays and potential rework.
Pay Attention to Weather
Weather data is another extremely critical aspect for every construction project as a can have a drastic effect on the development of on-site operations.
That's why it is essential for all team members on site to stay up-to-date with the latest weather forecasts so that they can plan their tasks accordingly. Keeping an eye on the weather also allows them to prepare to protect building materials from harsh conditions.
Digital solutions, such as construction weather applications, can help with a generation of weather-related reports based on the location of a particular project. Some tools offer the capability to incorporate these weather reports into their daily progress reports, which will help your team stay one step ahead and tackle any potential productivity problems that could arise due to extreme weather conditions.
Replicate on Future Projects
Lastly, it is vitally important that you can use the data gathered and replicate the same working process on future projects. The repetition of a successful model will boost productivity performance on site.
Not only will the ability to replicate boost productivity, but it will also help to introduce new members to the team as they will be able to work better when they have a clear and well-defined process to follow.
It goes without saying that to replicate processes on future projects, you will need to consult your historical data. Only once you have the data to help guide you, you can review previous mistakes and best practices to make sure that you are on the right path.