Planday Alternatives (5 Options)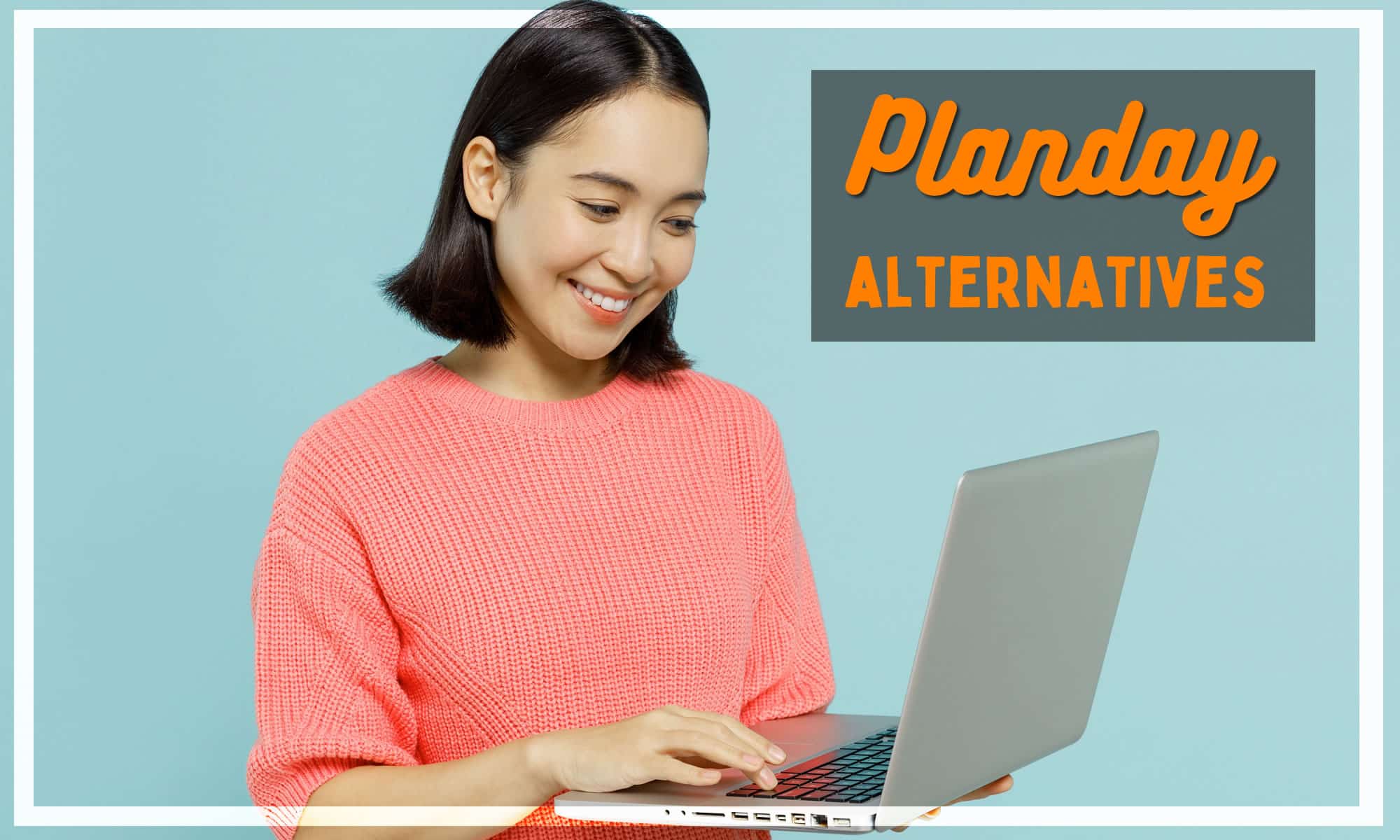 When it comes to time and attendance monitoring, you need the best tool for the job. With the support of good time management software, you may accurately track labor and attendance across your staff. While Planday is useful for keeping track of who's coming to work, it has certain limitations. This is why many teams are now interested in trying out Planday alternatives.
As such, we've compiled a list of five cloud-based attendance tracking solutions for you to consider. We refuse to let you settle for anything less than the best time management and attendance monitoring software on the market. With a tremendous amount of choice, if Planday doesn't quite fit the bill, one of these other five excellent attendance tracking systems will.
Best Planday Alternatives
1. Buddy Punch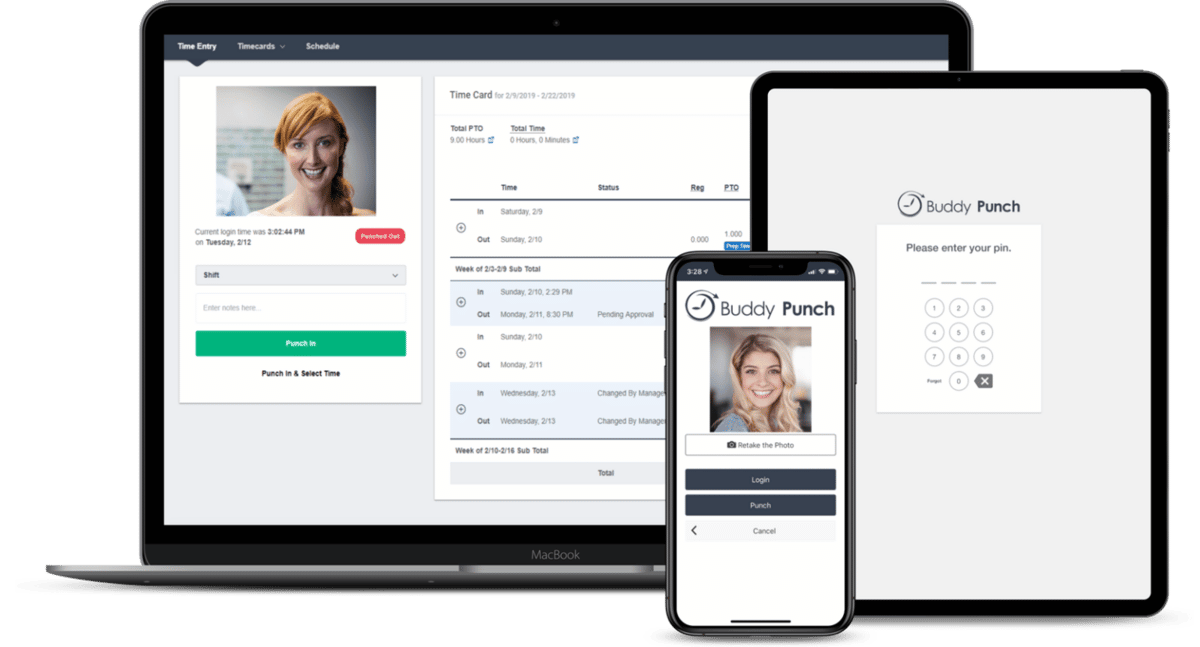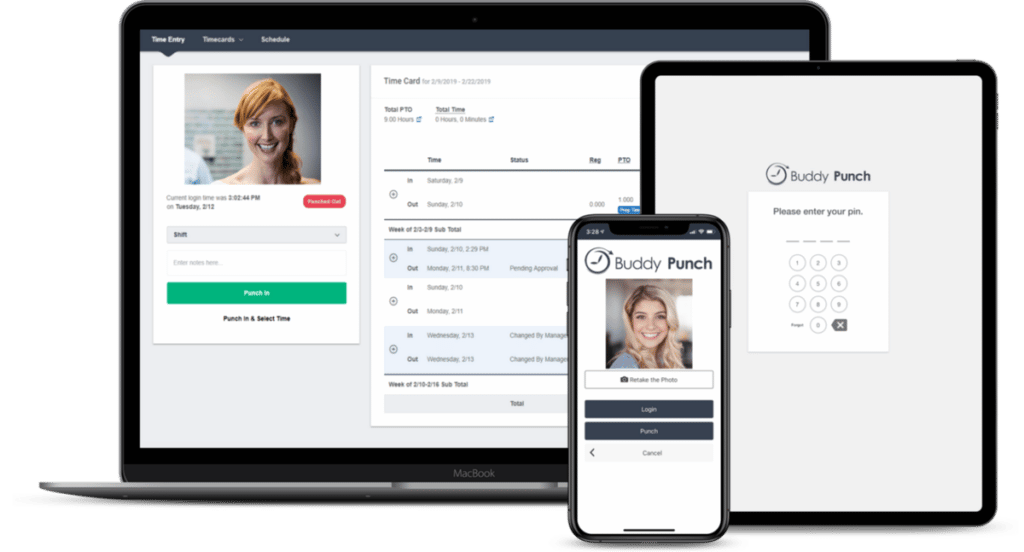 Buddy Punch is an excellent Planday alternative for those who want a little more control over their attendance monitoring. With this cloud-based solution, you may track time and attendance across your staff with ease – and quickly submit timesheets for payroll processing. Additionally, the software boasts GPS tracking capabilities, so you always know where your employees are.
How Buddy Punch's Planday Alternative Works
Buddy Punch's HR software is designed to make absence management simple and straightforward. Team members can clock in and out from their computers, laptops, or mobile devices in just a few clicks or taps. Once timesheets have been completed, you can quickly submit this data for payroll processing through integration with major payroll providers.
Utilize Webcams For Employee Management
You can encourage staff to clock in and out via their webcams to promote employee transparency and accountability throughout your team. This is accessible on both iOS and Android devices, in addition to the desktop app. While webcams for clocking in and out on-site may be unnecessary, this feature is perfect for remote working teams.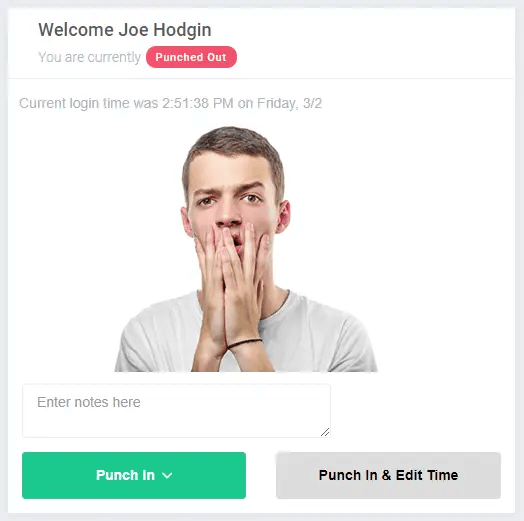 Monitor Overtime & Staff Scheduling With Complete Ease
Not only does Buddy Punch make it simple for you to monitor your team's working hours, but performance management is a breeze as well. HR teams can easily see who is logging overtime and requesting PTO requests all in one platform. The department will also receive notifications via email or SMS, so they can always be aware of how many hours each employee is putting in.

Automate Cloud-Based Employee Timesheet Collection
Buddy Punch is invaluable not only for its project management capabilities but also for its ability to help businesses and organizations collect accurate timesheet data for payroll processing. Our time tracking platform makes it remarkably easy for employees to complete entries, which in turn can help businesses save a significant amount of time.
Enable Team Members To Submit PTO Requests
Employees can submit paid time off requests within the platform quickly using Buddy Punch's tracking system. This means leaders and supervisors may look over all PTO requests in Buddy Punch and approve or reject them as needed. They may examine these requests on either the desktop or mobile app – on iPhone and Android devices.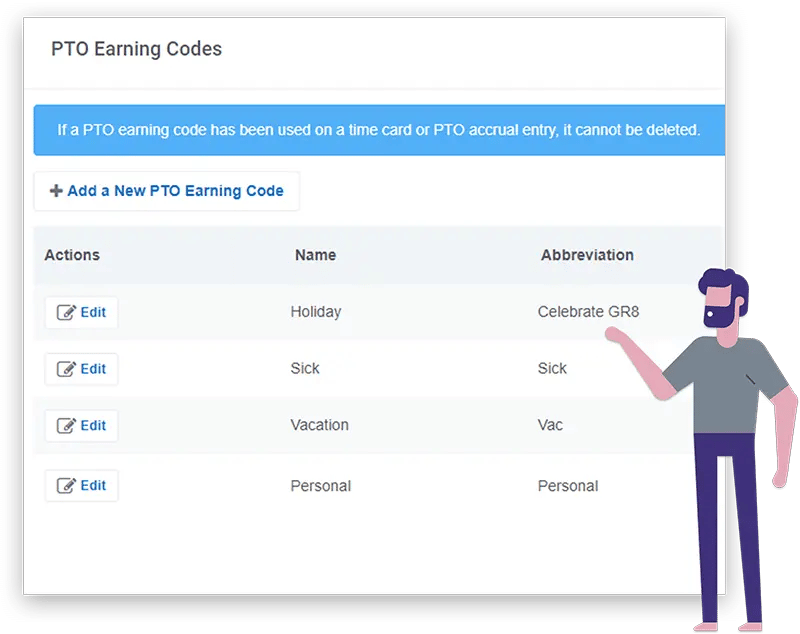 Buddy Punch is a highly affordable and practical solution for small businesses or large enterprises. As you explore our platform, we recommend taking a look through our "Knowledge Base" – which includes dozens of useful resources to help you unlock more value from Buddy Punch. Our customer support team is always ready to answer any questions new users have.
You can book a one-on-one personalized demo here.
Buddy Punch Is The Best Time & Attendance Alternative
That's just the start! This workforce management software solution also comes with the following features:
Buddy Punch's Online Reviews
As of the writing date, Buddy Punch has 4.8 out of 5 stars and 708 reviews on Capterra.

Below, we'll list just a few reviews that speak to Buddy Punch's ease of use and great customer support service. (Click here to explore the full list of reviews.)
"I really like that it tracks and accrues PTO & holiday hours. I don't have to ask anyone what my PTO balance is! I think it's smart to be able to add a schedule if you happen to work the same amount of hours each day – much easier to add. I also like that I can add a comment or note of some sort, if needed."

Click here to read the full review.
"I like the ease of use and flexibility of Buddy Punch. You can add features you want and don't have to be bogged down with what you don't want to use. Some sites have way too much. I wanted simple!"

Click here to read the full review.
"Very easy for employees and administrators alike to track time and edit if necessary. Provides accountability for our employees with the location settings such as GPS/geofence. Provides a variety of reports that are helpful. Provides our employees with mobility. We can send them to any job site, and they have the ability to punch in/out."

Click here to read the full review.
"Overall, it does what we need it to do quickly and efficiently but the dashboard could use an update and have more weekly details than just the schedule."

Click here to read the full review.
Try Buddy Punch for Free
If you feel that Buddy Punch might be the right fit for your business, sign up for a free trial. You can also book a one-on-one demo, or view a pre-recorded demo video.
2. Connecteam
Connecteam can help you maintain order in your operations by making it simple for workers to submit time entries. Leaders and supervisors may receive immediate notifications about staff presence and access real-time attendance management data to assist them in making informed decisions. The web-based platform also includes GPS monitoring for remote-working teams.
As of the writing date, Connecteam has 4.8 out of 5 stars and 193 reviews on Capterra. Connecteam offers various features, some of which include:
"Terrific software. Only spoke to support once, and they responded within a few hours (and bear in mind we are on the other side of the globe from them) so very happy. We purchased a high tier of the product but not the top tier, about a month ago they stopped billing us as they announced it was to be free for under ten employees. However, this software is a great contributor to why we won't be under them employees for much longer."

Click here to read the full review.
3. OnTheClock
OnTheClock allows HR teams to easily collect employee timesheets, view team timecards, and start payroll processing. With useful features like geofencing, you can manage remote-working employees without worry. No matter where your employees are located, you'll always have a clear idea of their whereabouts. This is essential for promoting workforce transparency.
As of the writing date, OnTheClock has 4.7 out of 5 stars and 515 reviews on Capterra. OnTheClock offers a range of features, some of which include:
"I have tried other time card apps, and they seem a little clunky. This app is easy for administrators and employees to manage time cards. Especially the function that allows employees to adjust hours if needed."

Click here to read the full review.
4. TimeCamp
TimeCamp is an ideal timekeeping solution for businesses in need of detailed reports and timesheets. The platform can generate automatic timesheets and reports to help you better understand where your time is being spent. TimeCamp is a game-changer for businesses that need access to real-time data and want to optimize their staffing and work schedule operations.
At the time of writing, TimeCamp has a total of 562 reviews on Capterra, with an average of 4.7 out of 5 stars. TimeCamp offers a full range of practical features for teams:
"Being able to simply track time worked on different projects by different business analysts was always tricky, often analysts would be guesstimating at the end of the week. TimeCamp has solved this issue and we can now accurately track and invoice hours spent on each project."

Click here to read the full review.
5. Insightful
Insightful is a cloud-based time management and scheduling solution that provides teams with a comprehensive view of their data. The time tracking module allows managers to see where their employees are spending their time and make adjustments accordingly. With Insightful, you can optimize your operations in real-time and get a clear picture of your business' performance.
At the time of writing, Insightful has a total of 69 reviews on Capterra, with an average of 4.7 out of 5 stars. Insightful offers a broad range of useful features:
"The ability to easily set up the software and bring the team online using a very user-friendly interface has greatly impacted the ability to roll out the software throughout the organization The ability to have a live dashboard and to select screenshots to be taken every hour or the like is great. The ability to choose productivity models to best determine team success is outstanding."

Click here to read the full review.
Try Buddy Punch for Free
If you feel that Buddy Punch could be the right fit for your business, sign up for a free trial. You can also book a one-on-one demo, or view a pre-recorded demo video.
You May Also Like…