Payroll Software For Multiple Companies (3 Options)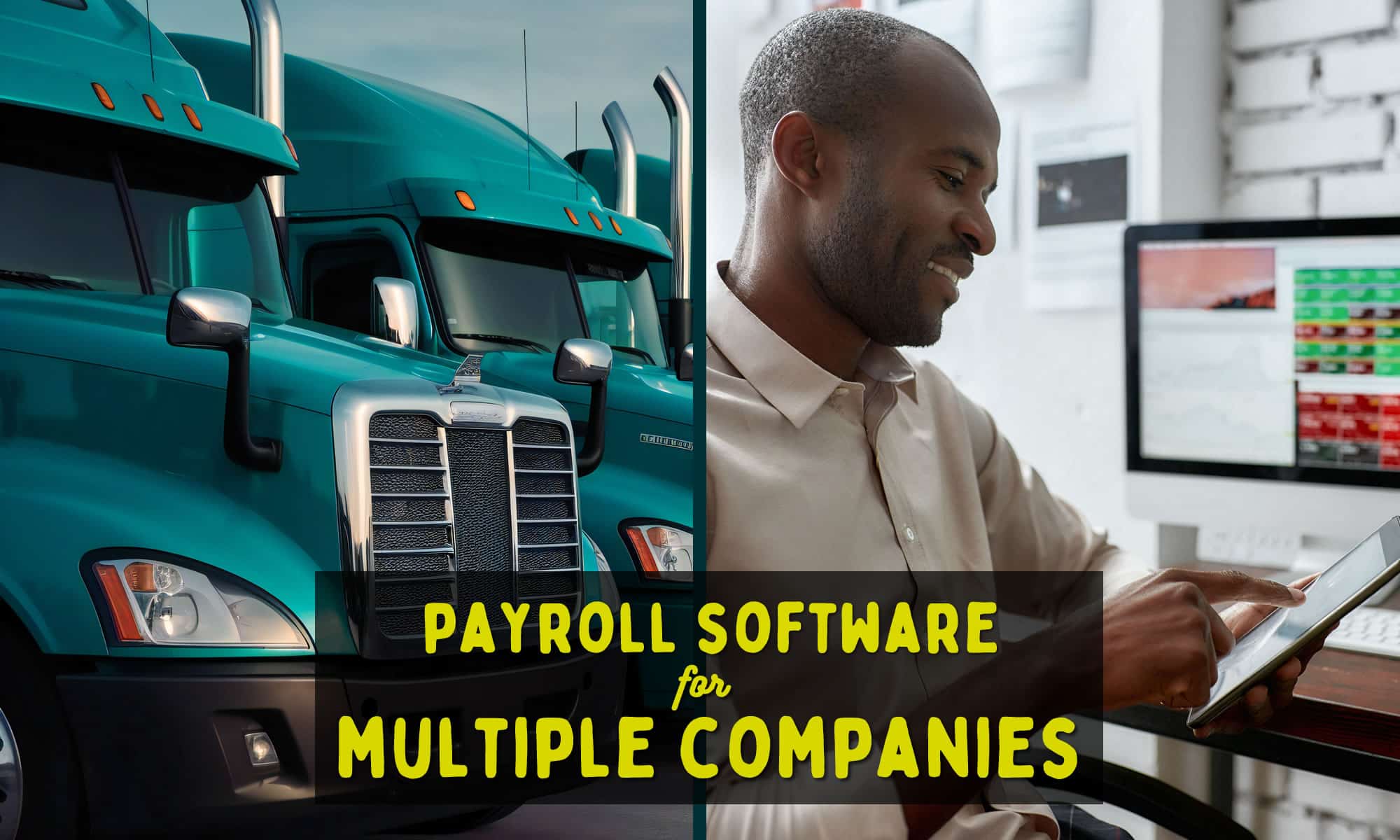 Are you looking for the best payroll software for multiple companies?
The best cloud-based payroll solutions on the market include the following functionality:
Small business owners and those running medium-sized businesses can benefit immensely from these software solutions.
Fortunately, with no shortage of time tracking and payroll software providers, it's never been easier to automate payroll reports, run payroll, and streamline time tracking.
The platforms detailed in this article can provide you with a range of customizable features that make collecting payroll data simple.
Embrace Online Payroll & Time Tracking Solutions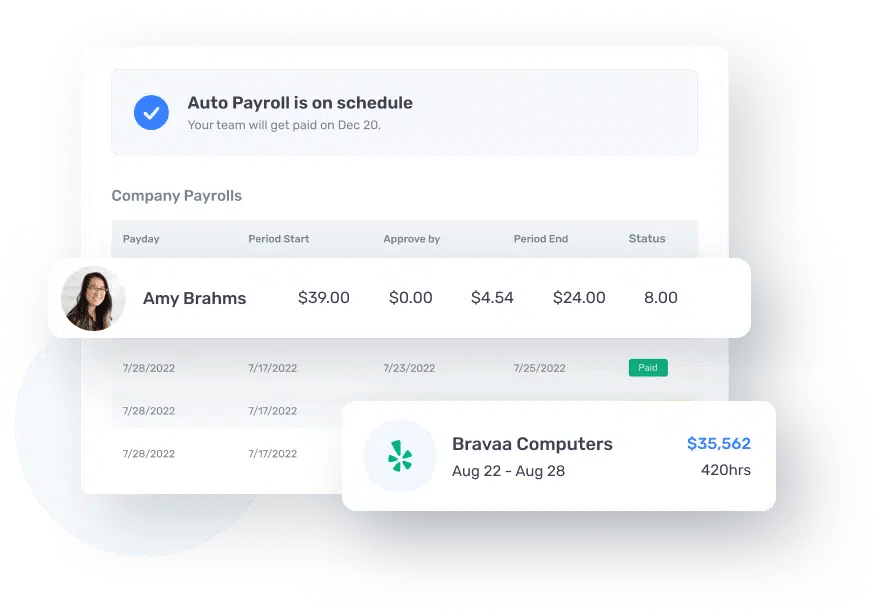 No matter the size of your business, from start-ups to corporate giants, the right time clock system simplifies the task of logging hours.
Business leaders and their teams can transition from outdated punch cards to modern attendance platforms, streamlining the entire process.
A proficient digital time clock removes complexities from timekeeping.
Leverage Employee Self-Service & Payroll Automation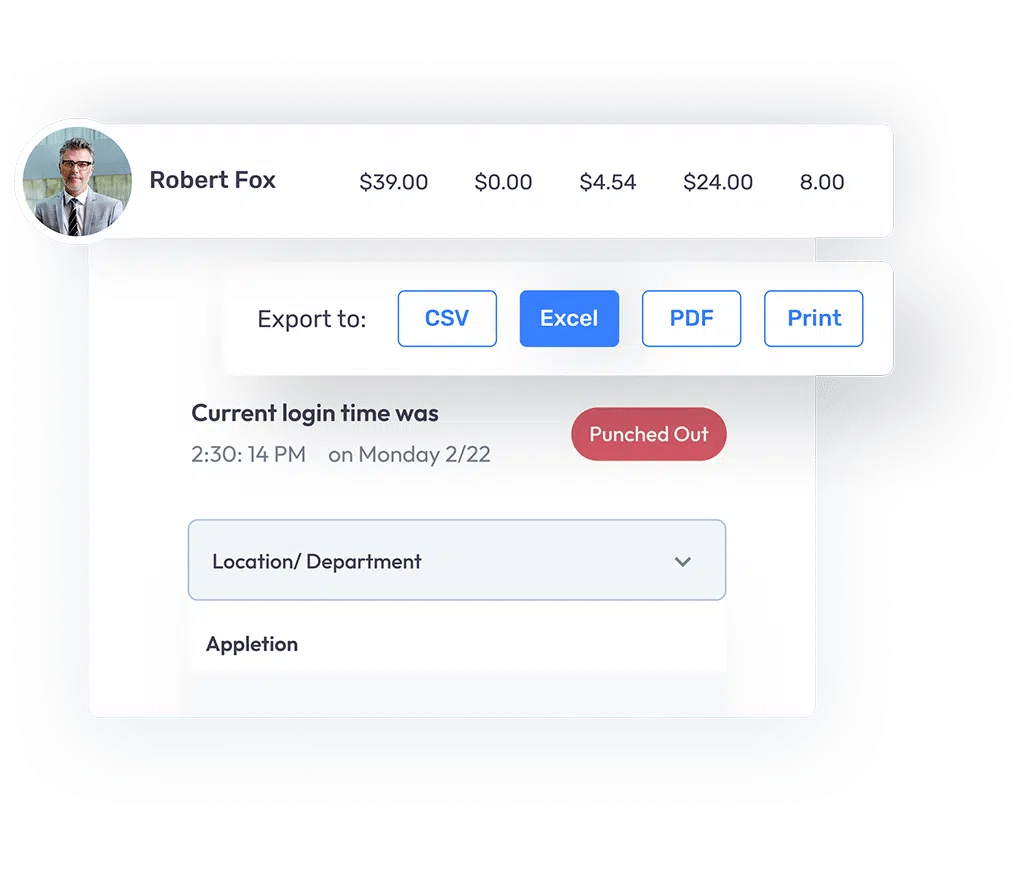 Selecting the ideal time clock application can simplify tasks like employee scheduling and labor cost analysis.
You often have the option to blend your preferred time clock software with your primary payroll system, ensuring efficient computation of work hours every pay cycle.
Most of these digital solutions are accessible on various mobile platforms, including iOS and Android.
Elevate Security In The "Clock In, Clock Out" Routine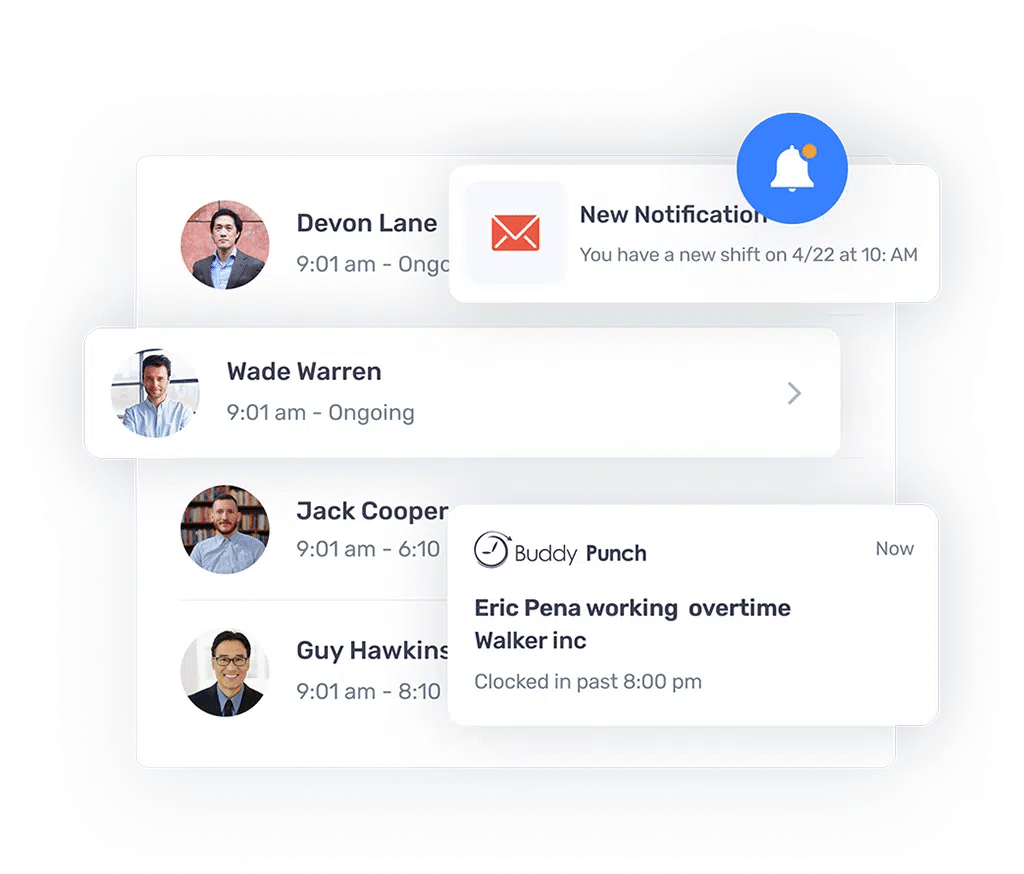 While a biometric fingerprint system offers robust security, it isn't the sole solution for reliable time-tracking across your business.
A range of features exists to counteract timesheet discrepancies and potential fraud.
For instance, Buddy Punch provides a facial recognition feature for clocking activities.
These capabilities bolster the security of your time management system.
Mobile Payroll App
Best Payroll & HR Sofware For Multiple Companies (3 Options)
1. Buddy Punch
For a comprehensive view of your team's attendance in real-time, Buddy Punch is your go-to platform. Its centralized dashboard provides an instantaneous overview of employee attendance. Regardless of their location – whether on-site or remote – employees can effortlessly clock in and out using a device of their choice: be it a desktop, mobile, or tablet.
Buddy Punch's Online Reviews
Buddy Punch's user reviews highlight the immense benefits of this platform. As of the writing date, Buddy Punch has 4.8 out of 5 stars and 863 reviews on Capterra.
Below, we'll list just a few reviews that speak to Buddy Punch's ease of use and great customer support service. (Click here to explore the full list of reviews.)
As reviewers have noted, Buddy Punch provides team leaders and project managers with the necessary tools for accurate time tracking and employee location tracking:
"I can punch on my phone (which I do mostly). Easy to make corrections wherever I am. Also simple to use on the computer as well."
Click here to read the full review.
"From an employee perspective, Buddy Punch is an excellent product! It is FAR superior to the paper clock-in sheets we previously used. (And my supervisor has told me how much easier it is for him to keep track of his employee's hours since switching to Buddy Punch)."
Click here to read the full review.
"We mainly use Buddy Punch for the time clock feature and use the GPS feature to track where our employees clock in and out since they do so at a remote site. The feature is accurate and is easy to use on our employees' phones. If there are any issues it is easy for the administrator to log in and correct them."
Click here to read the full review.
"Easy and convenient to use. I enjoy being able to clock in or out from my desk."
Click here to read the full review.
Try Buddy Punch for Free
If you feel that Buddy Punch might be the right fit for your business, sign up for a free trial. You can also book a one-on-one demo, or view a pre-recorded demo video.
2. QuickBooks Time
Seeking a time tracking tool that seamlessly integrates with various accounting platforms? QuickBooks Time is the answer. This solution not only simplifies the preparation of timesheet data for swift payroll processing but also bolsters team efficiency with its in-built staff scheduling and messaging features.
It's a great timesheet app for Android and iPhone, and at the time of writing, QuickBooks Time has 4.7 out of 5 stars and 6,479 reviews on Capterra.
QuickBooks Time (formerly TSheets) has features that include but are not limited to:
"Overall, QuickBooks Time is a user-friendly time tracking tool that integrates well with the QuickBooks accounting software. Its clean and intuitive interface makes it easy to navigate and track time spent on different tasks, and the mobile app allows users to access their information on-the-go."
Click here to read the full review.
3. TimeCamp
For businesses keen on deep insights into task-based time expenditure, TimeCamp serves as a digital time card solution. Team leaders and project managers can harness its capabilities to generate detailed reports on time allocation per task. With automatic time and productivity tracking tools, TimeCamp stands as a robust tool for optimizing workforce management.
At the time of writing, TimeCamp has a total of 586 reviews on Capterra, with an average of 4.7 out of 5 stars. TimeCamp offers a full range of practical features for teams:
"An attractive UI and simple customisable reports make Timecamp a good choice for time monitoring. You can view your daily productivity analysis, making it a useful productivity tracker as well."
Click here to read the full review.
Try Buddy Punch for Free
If you feel that Buddy Punch could be the right fit for your business, sign up for a free trial. You can also book a one-on-one demo, or view a pre-recorded demo video.
You May Also Like…