Paychex Flex Alternatives (5 Options)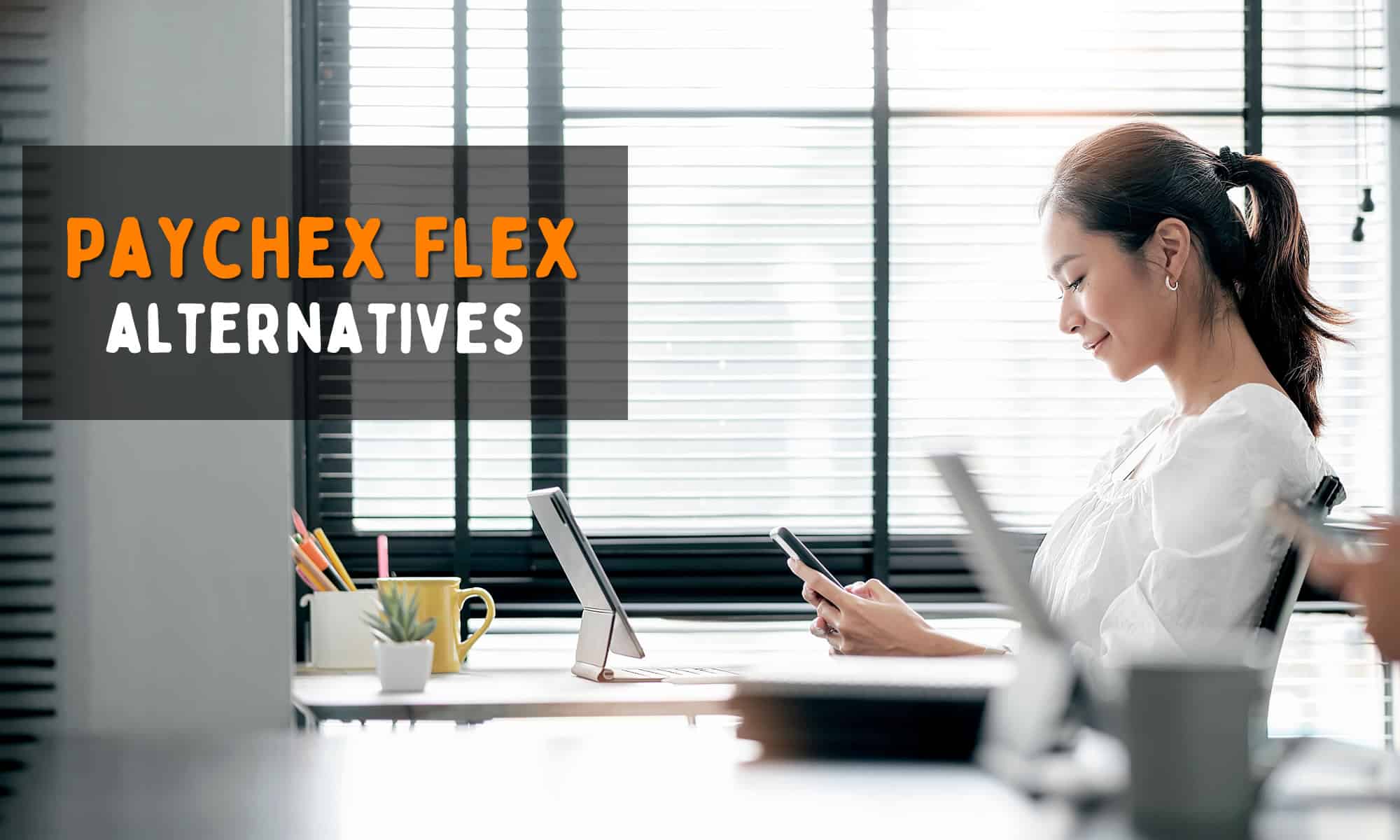 Are you looking for the best Paychex Flex alternatives? Whether you are a small business owner or a senior leader at a large SaaS company, there is no shortage of workforce management solutions that neatly sync time tracking with payroll services.
From employee self-service to workflow automation, the best time tracking and accounting software will be well-equipped to meet your business needs. Whether you want to streamline HR management or simply automate a few tedious HR processes, the best time management platforms come with a full range of HR services to make online payroll management a breeze.
A user-friendly workforce management platform can help business owners promote employee engagement. You can leverage a HR software management system to accelerate everything from onboarding new employees to daily human resources tasks. The right business software will have a range of HR functions to centralize employee information.
The best HR solution will unlock countless employee benefits. Whether it's simple things like making it easier to log work hours or more complex tasks such as submitting PTO requests, a talent management software solution will fast-track key processes in the employee lifecycle. This can have a rippling effect on employee productivity and also boost accountability.
Best Paychex Flex Alternatives
1. Buddy Punch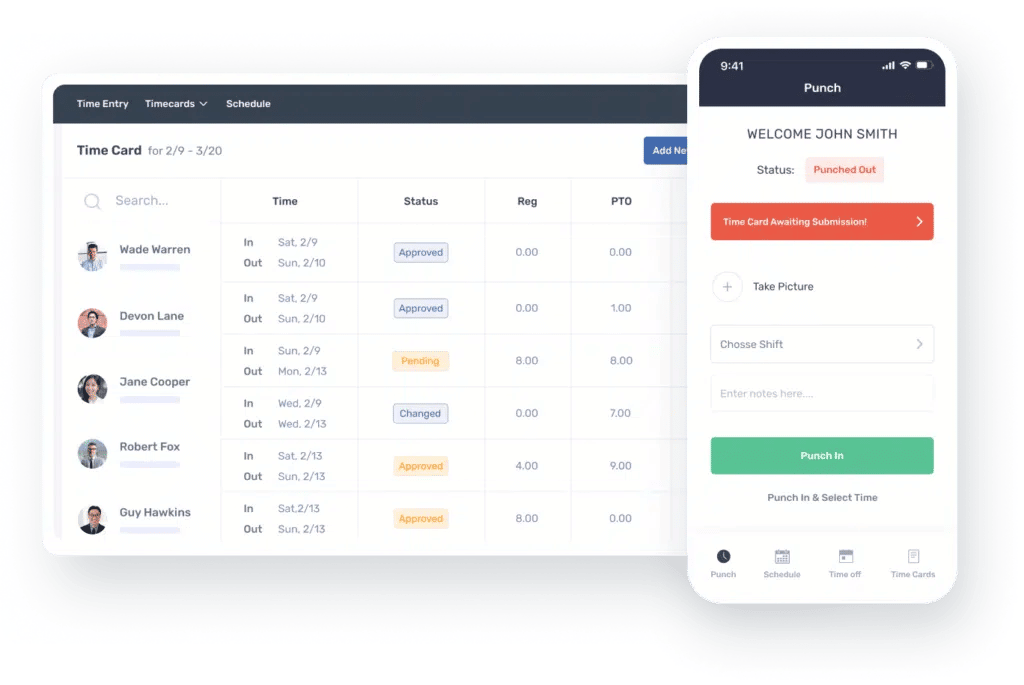 Buddy Punch is an online time clock and attendance software that offers a payroll integration with Paychex. The platform offers a wide range of features to streamline the payroll process, including employee self-service, PTO requests, vacation tracking, and more. With Buddy Punch, you can sync employee time sheets with Paychex to streamline HR processes.
How Buddy Punch's Time Tracking Platform Works
With the support of Buddy Punch, team members can clock in and out at the click of a button. The whole process of tracking time becomes easier and more effortless. The platform enables you to generate a range of reports on employee performance. With plenty of data at your fingertips, you can identify areas where your team may need more support.
Buddy Punch doesn't just make it easier to track employee time, but also provides a platform for managing PTO and vacation days. Inside the platform, team members can submit requests for time off. Leaders can then review and approve these requests with a few clicks. With this approach, you can avoid the back-and-forth of paper time off requests.
Let's explore just a few of Buddy Punch's key features.
Prepare Timesheet Data For Payroll Software Instantly
With Buddy Punch's payroll integrations, you can automatically sync employee timesheets with popular accounting systems. This means you don't have to waste time on manual data entry. The platform also integrates with QuickBooks Online and Xero, so you can easily keep your financial records up-to-date and bring clarity to your workflows.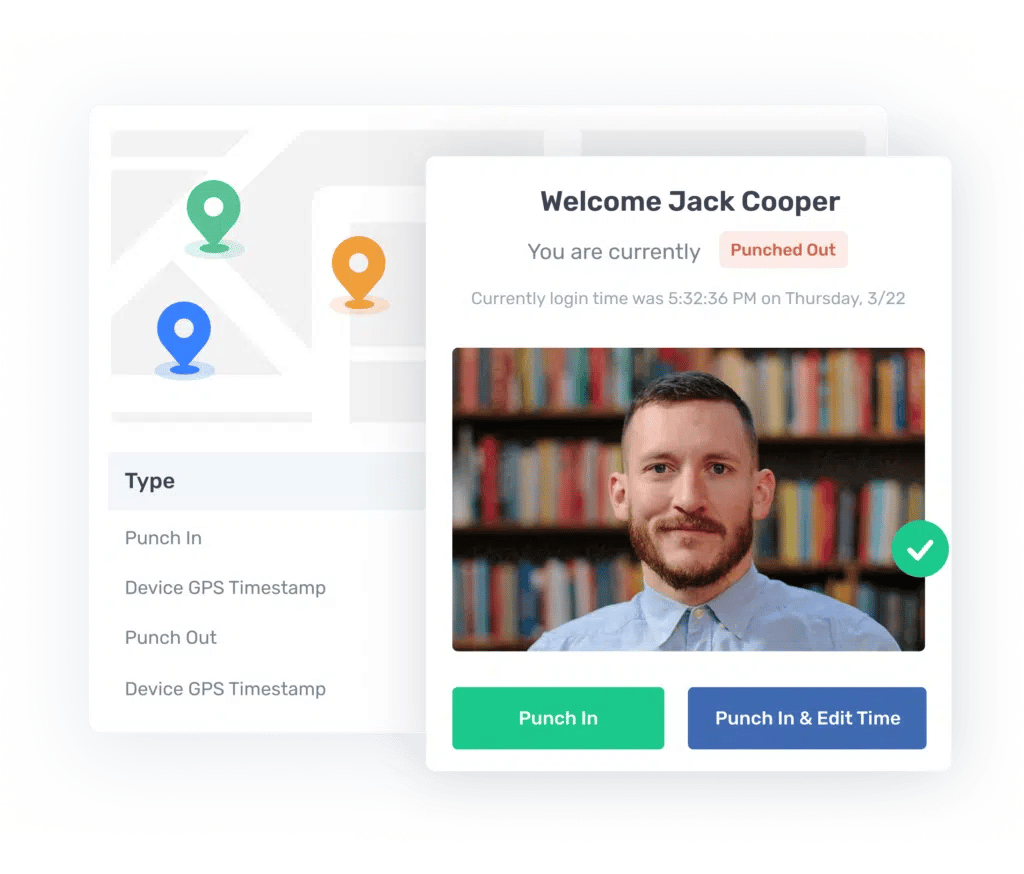 Leverage Safeguards Against Timesheet Fraud
Buddy Punch's GPS location services allow you to see when and where employees are working. This helps to reduce the risk of timesheet fraud and ensures that employees are working the hours they say they are. The platform centralizes all timesheet data – which automatically updates in real-time to keep all stakeholders in the loop.
Customize The Platform To Align With Your Goals
We know that companies want a time tracking platform that will change and adapt along with them, which is why we made Buddy Punch customizable. Leaders can easily add or remove features as they grow their businesses. This format is ideal for teams who want to experiment with new features and find creative ways to boost employee productivity and engagement.
Create & Assign Job Codes For Tasks & Projects
With Buddy Punch, you can assign job codes to each employee. This allows you to track how much time they spend on certain projects or tasks. Job codes also make billing simpler and more accurate. To do this, create a job code for each client project and task, then assign it to the right employees. Buddy Punch's platform will take care of everything else.

Centralize All Employee Attendance Data
Buddy Punch offers a complete view of employee attendance data. The platform gives you the ability to see who is working, when they are working, and where they are working. This data is invaluable for managing your workforce and ensuring that employees are showing up (either virtually or in person) at the right time.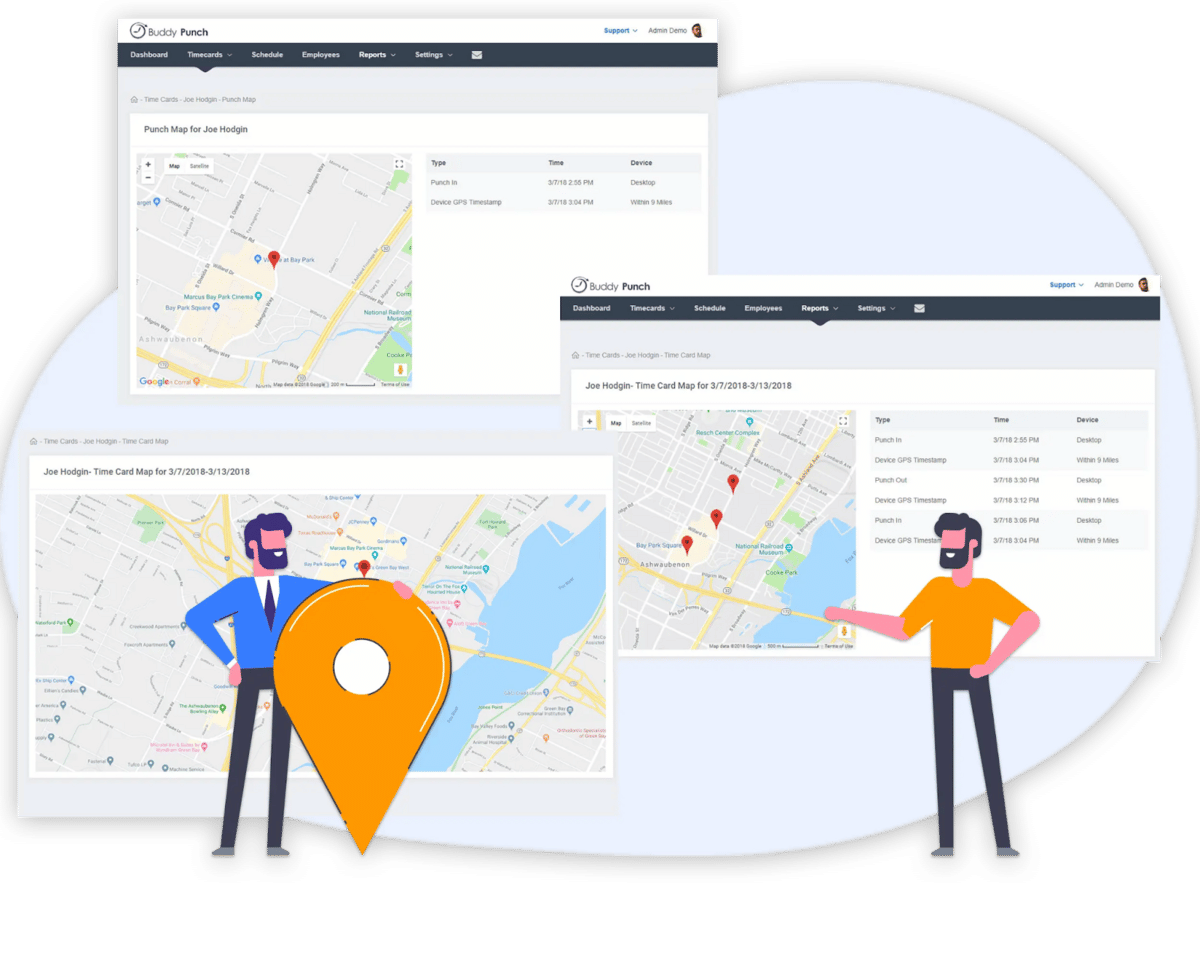 Stay In The Loop With Real-Time Workforce Notifications
Buddy Punch's real-time notifications keep you in the loop on employee attendance. You can set up alerts for when employees clock in, clock out, or take a break. This allows you to manage your workforce more effectively and ensures that employees are sticking to their schedules.

The best bit? Alongside the desktop application, Buddy Punch is available on iOS and Android.
If you need help unlocking the benefits of Buddy Punch's time tracking tool for your business or organization, explore the resources on our website. Alternatively, you can reach out to us directly. Our team is ready to answer any questions you may have.
You can book a one-on-one personalized demo here.
Buddy Punch Is The Best Paychex Flex Alternative
Here are just some of the features available across the desktop and mobile app:
Buddy Punch's Online Reviews
The user reviews are outstanding! As of the writing date, Buddy Punch has 4.8 out of 5 stars and 731 reviews on Capterra.

Below, we'll list just a few reviews that speak to Buddy Punch's ease of use and great customer support service. (Click here to explore the full list of reviews.)
As reviewers have noted, Buddy Punch provides team leaders and project managers with the necessary tools to promote team accountability:
"Cannot say enough about their support. Even if the product was not as amazing as it is, I would highly recommend Buddy Punch due to the unbelievable support!"

Click here to read the full review.
"Easy to track my hours and easy for my employer to track my hours."

Click here to read the full review.
"Easy to install. Nice features including the take picture before punching in feature."

Click here to read the full review.
"I like the ease of use and flexibility of Buddy Punch. You can add features you want and don't have to be bogged down with what you don't want to use. Some sites have way too much. I wanted simple!"

Click here to read the full review.
"It's not intimidating to use and is easy to navigate."

Click here to read the full review.
Try Buddy Punch for Free
If you feel that Buddy Punch might be the right fit for your business, sign up for a free trial. You can also book a one-on-one demo, or view a pre-recorded demo video.
2. Insightful
Insightful is a time tracking software solution that uses automatic time mapping to support team leaders. With this employee performance data, you can unlock a treasure trove of valuable insights from this employee monitoring platform to drive decision-making.
At the time of writing, Insightful has a total of 73 reviews on Capterra, with an average of 4.7 out of 5 stars. Insightful lives up to its name by offering several useful features:
"The best thing about this software is that it's extremely easy to use. Just a one-click setup. Neat and clean dashboard and gives all the required tools which are essential. We use it to track our employee's check-in, checkout, time tracking, project tracking, idle time, and productive time."

Click here to read the full review.
3. When I Work
When I Work is a cloud-based time clock system that helps businesses manage employee hours, schedules, and payroll. With When I Work, you can say "goodbye" to the tedious manual timesheet entry and offer a warm welcome to a platform that makes timesheet entries a breeze.
At the time of writing, When I Work has a total of 965 reviews on Capterra, with an average of 4.5 out of 5 stars. When I Work comes with a range of useful functionalities:
"The simplicity of scheduling and accessibility appeals to me. They have a great customer service crew that is always willing to assist. I had a good overall experience with When I Work, and I would highly suggest it to other business owners."

Click here to read the full review.
4. Timely
Timely is the perfect time management solution for businesses large and small. The cloud-based platform allows teams to track time and plan projects from a centralized digital hub. Timely offers all the necessary features and tools to boost team productivity. The time tracking tool was designed with even the busiest teams in mind.
At the time of writing, Timely has a total of 208 reviews on Capterra, with an average of 4.7 out of 5 stars. Timely is loaded with a broad range of high-impact features:
"As a business owner, it is fantastic to get accurate and 'timely' submitted time sheets from staff each and every week. For the user, once you find your preferred method of capture, it is a breeze from there in."

Click here to read the full review.
5. TimeCamp
TimeCamp is the solution you need to get your work done efficiently and productively. With its user-friendly interface and robust reporting capabilities, TimeCamp is perfect for businesses of any size. This is ideal for teams looking for a scalable solution to their timesheet tracking and payroll processing needs.
At the time of writing, TimeCamp has a total of 563 reviews on Capterra, with an average of 4.7 out of 5 stars. TimeCamp comes packed with a range of useful features:
"TimeCamp is the cheapest time tracking software that I have worked with so far. It covered most of my needs with the free version itself. With the desktop application, we can track the computer activities, websites and applications usage. This enables to bring trust among the customers."

Click here to read the full review.
Try Buddy Punch for Free
If you feel that Buddy Punch could be the right fit for your business, sign up for a free trial. You can also book a one-on-one demo, or view a pre-recorded demo video.
You May Also Like…