Top 6 Online Time Clock for Tour Operators (In-Depth Post)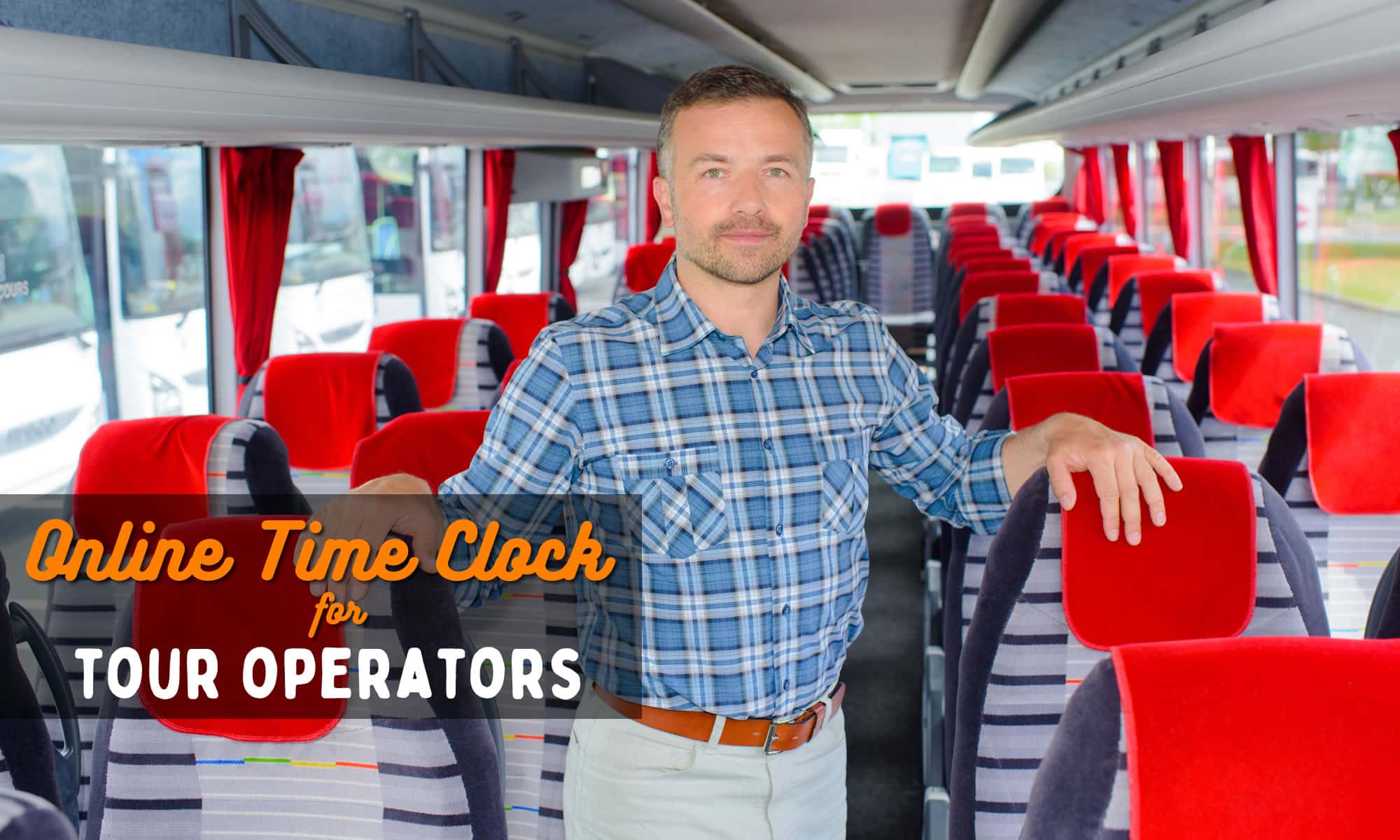 Tour operators have a lot of responsibilities to juggle between organizing tours and providing ongoing support to clients currently on trips. For such a logistics heavy job, it should become immediately apparent how subpar manual methods of organization and timekeeping (such as physical timesheets) are when compared to automatic & digital ones.
In this post, we're going to detail some of our favorite picks of digital time clock systems for tour operators, based on how well they answer three questions pertaining to workforce management: 1) What features do they offer to improve employee accountability, 2) How simple is their design for team members to use, and 3) How well do they streamline payroll?
Hopefully, by the end of this post you'll have found an employee time clock app that works for you.
Online Time Clocks for Tour Operators
Kicking off our list of time clock options we have our very own Buddy Punch. Back in 2013, we managed a team of 20 employees at 3 different locations and relied only on manual methods of timekeeping to keep up with them. It worked fine, for a time, but eventually our business began to stagnate and we realized we weren't focusing enough on the specifics and the logistics. People were getting off track and distracted, which was taking away from the overall experience.
In a way, it wasn't unlike being a tour operator and seeing clients stray from an ideal path.
In our efforts to remedy this, we turned to time tracking software to find an option that would resolve everything for us. Unfortunately, none of the options on the market seemed to meet our demands (we wanted robust features but also a simple design that would allow team members to start using the software without requiring training). With that search failing, we decided to take matters into our own hands and build our own software.
With Buddy Punch offering features such as Job Codes, GPS Location Tracking, Geofencing, Overtime Calculations, Notifications, PTO Management, Built-In Payroll Processing, and more–we think it's an excellent time tracker for many businesses, including tour operators.
Next, we're going to dive into each of these features to help make it clear what's so useful about them.
Note: If you'd rather skip the explanations and try out Buddy Punch for yourself, you can start a 14-day free trial by clicking here.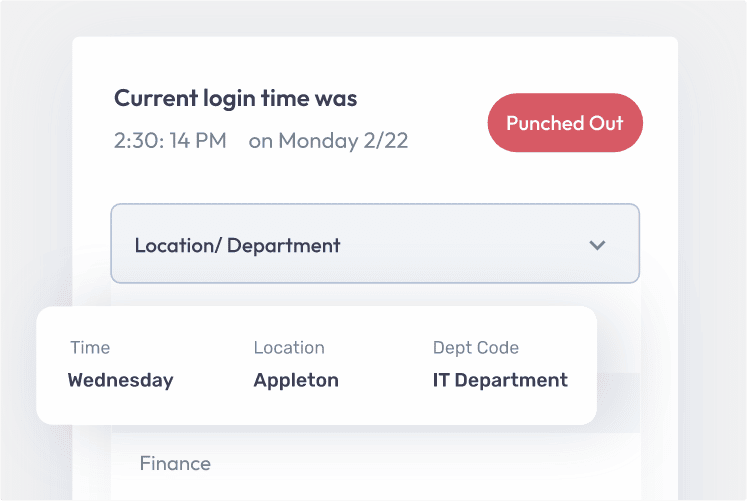 The Job Codes feature is an excellent tool to use to get a greater degree of transparency for how your tour operators are spending their time. With this, you can create a custom job code for various tasks that your tour operators will be able to clock in to and swap between throughout the day. When you go back into their timecards you'll see a complete rundown of how they spent their time, which can work great for figuring out labor costs and how employee hours should be divided.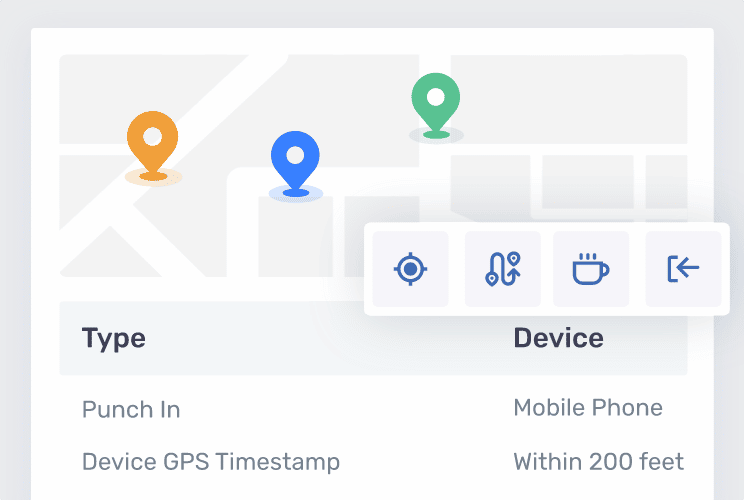 Buddy Punch's GPS Tracking feature is great for business owners managing employees that aren't onsite. With this, when your employees clock in their location will be marked on an interactive map, denoted by a pin. You can see where all your team members are simultaneously to help determine if they're being productive.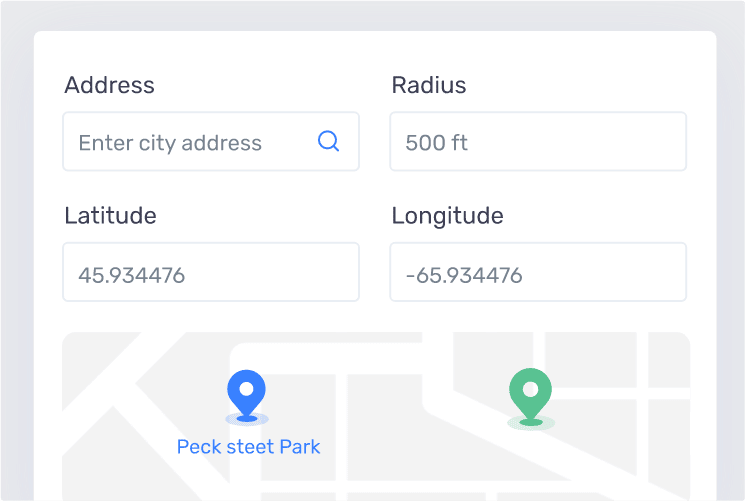 Buddy Punch's Geofencing feature allows you to create a radius on a map (called a Geofence) that works as a barrier for your employees. If a team member attempts to start logging time while outside one of these radii, they'll be denied. This is another great location-based feature that helps ensure your team is working as they should.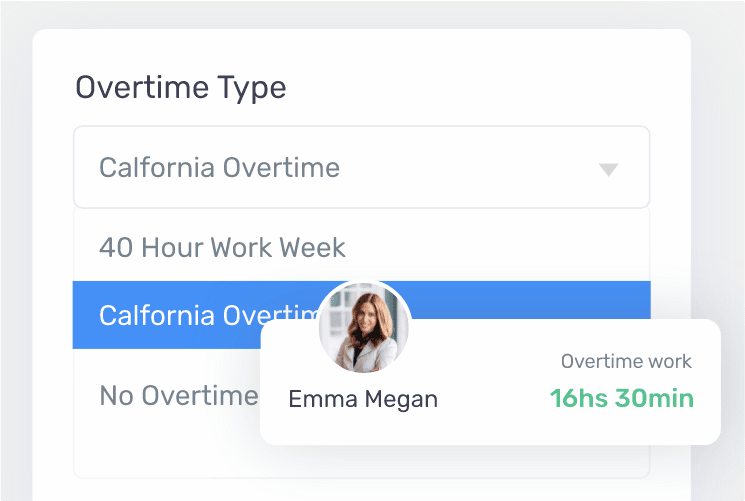 Buddy Punch comes with the ability to automatically calculate regular, overtime, and double overtime hours for your employees easily. We offer more than a dozen different overtime types and are always looking and willing to add more. If you're missing a type your business needs, don't hesitate to reach out to us and let us know.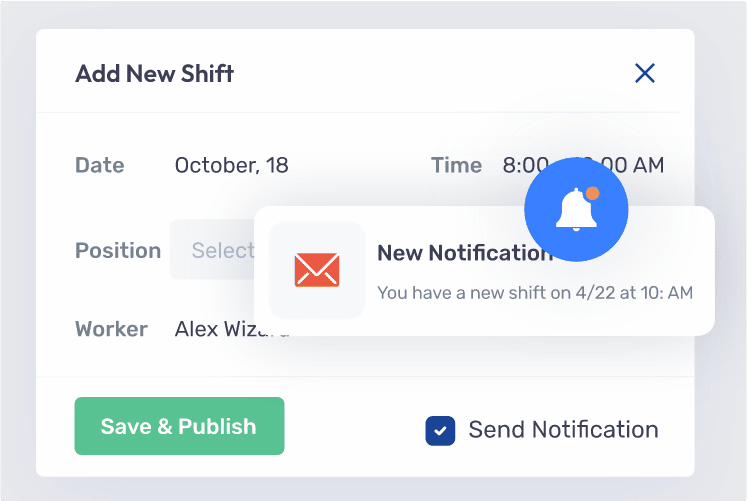 The notifications feature allows both administrators and team members on your team to be notified for things such as punch changes, time card approval status, PTO changes, and more (click here to see who is notified for what). You can enable or disable each of these notifications individually, and your productivity will benefit from team members knowing that if they aren't being alerted, there's nothing important to distract them from work.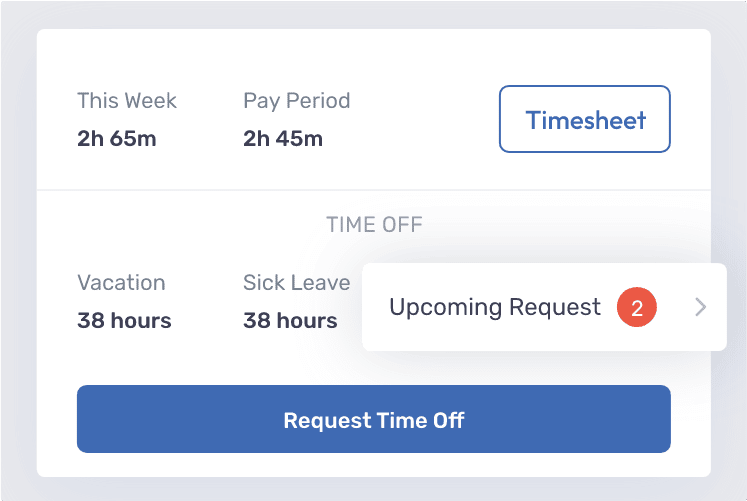 Buddy Punch's paid time off management completely overhauls a usually tedious system. In addition to having the most common leave requests built in (Holiday, Sick, Vacation, etc.) buddy punch lets you create custom PTO types at will.
But it gets better. With Buddy Punch, you can enable a self-service approach to PTO approvals, meaning that any time off requests submitted will be automatically approved without requiring your oversight.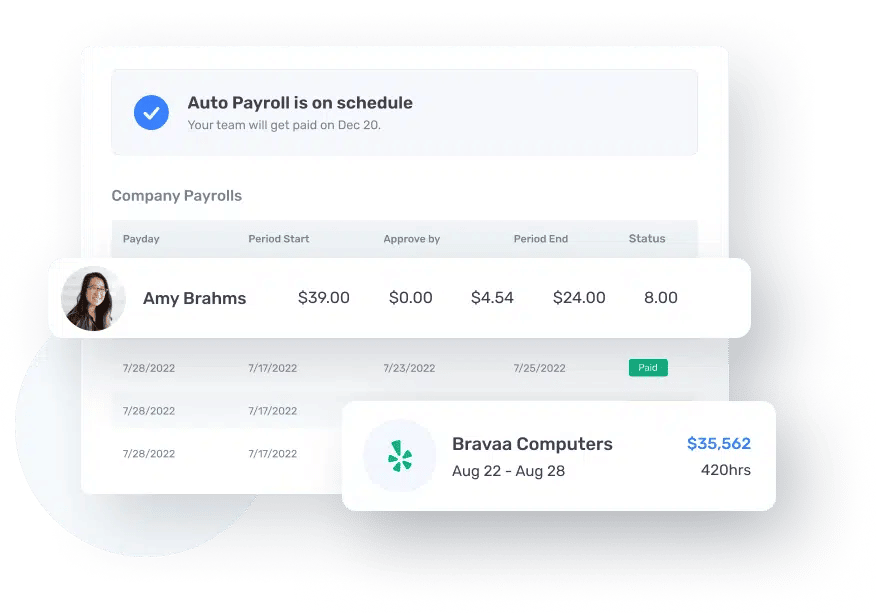 The last feature we want to highlight is the only one you have to pay for in addition to any paid plans–though it's worth every cent. Buddy Punch's built-in payroll processing eliminates the need for payroll integrations (for third party tools such as QuickBooks and ADP) that other mobile time trackers often have to include. You get easy payroll management from anywhere at any time, accurate and in-depth data (pulled directly from Buddy Punch's over features) and saved time and errors at the end of each pay period. Click here to read on and learn more about why this feature is worth every cent.
Buddy Punch Offers More to Tour Operators
It's important to note that while we've highlighted some of our more popular features, Buddy Punch has more functions and is ultimately what you make of it. Consider these other options:
There's also the out-of-app benefits to Buddy Punch to consider. Our Blog Section is always updated with new strategies and information pertaining to workforce management, our Help Doc Center uses both articles and videos to guide your usage of our software, and our Customer Support Team is always available to answer your questions via live chat.
Buddy Punch works on any device with an internet connection, including mobile devices (iOS and Android smartphones), tablets, and desktops. You can book a one-on-one personalized demo here.
Buddy Punch's Online Reviews
Let's see what Buddy Punch's own users have to say. As of this post's writing date, Buddy Punch has 4.8 out of 5 stars and 740 reviews on Capterra.

Below, we'll list just a few reviews that speak to Buddy Punch's impact on workforce management. (Click here to explore the full list of reviews.)
"Buddy Punch has been a super efficient business solution for our office. It is very user friendly. The integration with Quickbooks has streamlined our payroll which has been a huge plus. Most importantly to me as the administrator who's been responsible for the complete set up and training of all staff- the Buddy Punch customer service team has been absolutely outstanding!"

Click here to read the full review.
"This program does exactly what i want it do. I needed a simple time keeping app where i could customize things to suit each employee and I found it. They haven't had any issues minus forgetting to clock in or out but those are easy fixes. If i have any questions i just use the messaging center and someone is always quick to respond and they have always been able to solve the problem or clarify something i may not Have understood."

Click here to read the full review.
"The Customer Support team is super responsive, thorough, and effective. Their support software allows for much quicker response times than you could get on the phone. Their team is knowledgeable about my organization and the way that we use the platform – I have received many helpful suggestions to how we can best leverage the BuddyPunch platform in our sometimes complicated organizational structure."

Click here to read the full review.
"It has a great deal of flexibility and gives administrators/managers the ability to see who is here at any given time of the day. Managers also have the ability to approve PTO prior to it being added to the time sheet. This provides accountability for both the employee and manager."

Click here to read the full review.
As these reviewers noted, Buddy Punch is easy to use and comes with a helpful customer support team.

Try Buddy Punch for Free
If you feel that Buddy Punch might be the right fit for managing your tour operators, sign up for a free trial. You can also book a one-on-one demo, or view a pre-recorded demo video.
Connecteam is a time clock software designed to help you manage all your team members in one spot. Its feature include (but are not limited to):
Connecteam has a rating of 4.8 out of 5 stars and 207 reviews on Capterra (as of this post's writing date).
"We had one solution for scheduling, another program for task and project management, another app for messaging, and a cloud-based program for time-tracking. Until we found ConnectTeam. Everything we needed (plus more), all in a single solution. Not only did we cut our previous costs by 80%, everything is now in a single solution."

Click here to read the full review.
Hubstaff is a fairly popular time tracking option with 4.6 out of 5 stars and 1300 reviews on Capterra. Some of its features include:
"We have used Hubstaff for 4 years to track our remote staff and have no reason to change to another provider. It is well establsihed in our business processes and we upgrade plans as we add more team members. Onboarding new team members is very, very smooth."

Click here to read the full review.
When I Work is an efficient work schedule-focused time tracker with features including:
At the time of writing, When I Work has a total of 974 reviews on Capterra (see here), with an average of 4.5 out of 5 stars.
"View your teams across one or more projects or job sites and distribute resources across them all as needed. It offers program-like management of projects and does not restrict you to individual projects, which can become cumbersome when re-allocating time of one team member across two or more projects. "

Click here to read the full review.
Some of its key features include:
At the time of writing, TimeCamp has a total of 567 reviews on Capterra (see here), with an average of 4.7 out of 5 stars.
"Being able to simply track time worked on different projects by different business analysts was always tricky, often analysts would be guessinmating at the end of the week. TimeCamp have solved this issue and we can now accurately track and invoice hours spent on each project."

Click here to read the full review.
OnTheClock offers various features and functionality, some of which include:
As of this post's writing date, OnTheClock has 4.7 out of 5 stars and 520 reviews on Capterra.
"Overall it was exactly what I needed. The tools are very simple and easy to manage. The reporting is direct and to the point. It doesn't offer many thrills, but for the cost it's well worth the price."

Click here to read the full review.
Choosing The Best Online Time Clock for Tour Operators
Now that we've managed to highlight some of the best options of time tracking, we suggest you choose the one you're willing to commit to by taking a close look at the features offered.
For example, if you're a fan of easy invoicing, you might like TimeCamp. If you use checklists and forms as a way to manage your tour operators, you'll likely gravitate towards Connecteam.
Otherwise, if all you're looking for is an effective time tracking solution with versatile functions, an intuitive design, and a responsive customer support team, you really can't go wrong with Buddy Punch.
Try Buddy Punch for Free
If you feel that Buddy Punch could be the right fit for your tour business, sign up for a free trial. You can also book a one-on-one demo, or view a pre-recorded demo video.
You May Also Like…