Online Time Clock for Tanning Salon Businesses (In-Depth Post)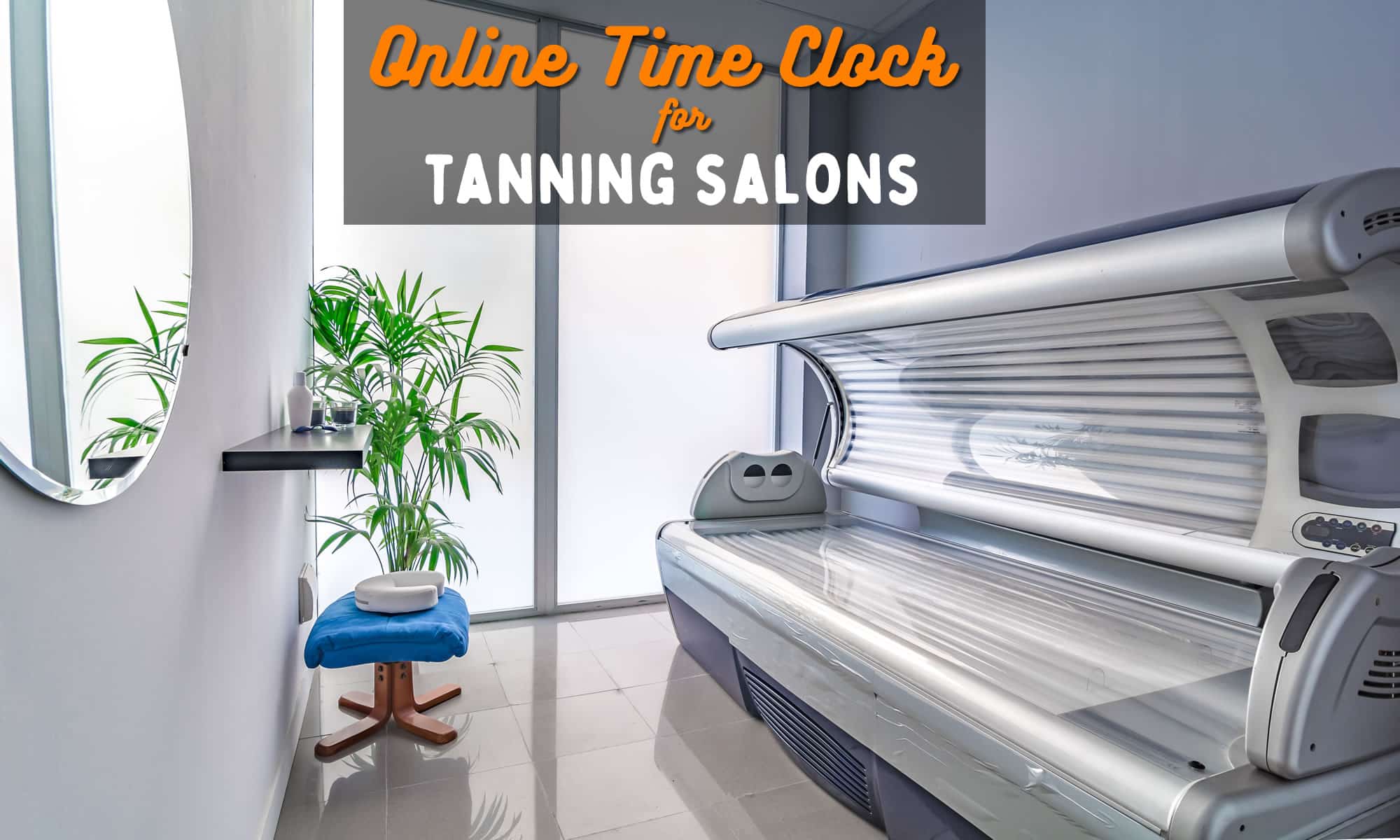 Effective salon management means creating an environment where your employees are able to manage all aspects of the job (posting advertisements on social media, ensuring that all tanning equipment is functional and up to date, seeing to new customers and being as respectful and knowledgeable as possible) to the best of their ability. Even if you have a sleek, state-of-the-art tanning facility, salon owners have to understand the human element to the service they provide, and how difficult it can be for employees to provide these all in one, around the clock.
Thankfully, time clock software can make it easier for both managers and employees to deliver on quality service. Just imagine how easy salon operators have it when time tracking tanning salon software introduces their workforce to:
Employee Accountability. Most timekeeping software has built-in features that encourage your employees to optimize the time they spend on the clock by monitoring the tasks they complete and how long it takes them. While we don't encourage salon managers to use this data to overwork employees, just the fact that your team will know you can have access to it can be an effective mental reminder for them.
Design Simplicity. While not every salon time tracker is made equal, we believe that the best ones are those that embrace a design that's intuitive and simple for anyone to pick up and use. Your team has it hard enough researching and learning to use tanning devices – they shouldn't have to be trained on time clocks as well.
Payroll Streamlining. Lastly, time clock software helps ensure that employee hours and payment data is accurate and easily paid out in order to streamline the hours tanning salon managers have to spend making sure their team members are compensated.
Now, with the benefits of time tracking for tanning salons outlined, we're going to list out our top 5 picks of time tracking software. Hopefully, by the end of this list you'll have found an option that will work for your business.
Online Time Clocks for Tanning Salon Options
Kicking off our list of time clocks for tanning salons, we have our very own Buddy Punch. When we first began to develop this software, we wanted to make sure we could be the time tracking solution of choice for businesses across a variety of industries, including tanning.
That's why we made sure to include powerful features such as Job Costing, Duration Entry, Managers Delegation, Notifications, Paid Time Off Management, Overtime Calculations, Customizable Reports, Built-In Payroll, and more.
Next, let's dive into each of these features to elaborate on why they're useful for indoor tanning salons to use.
Note: If you'd rather try out Buddy Punch directly, you can start a 14-day free trial by clicking here.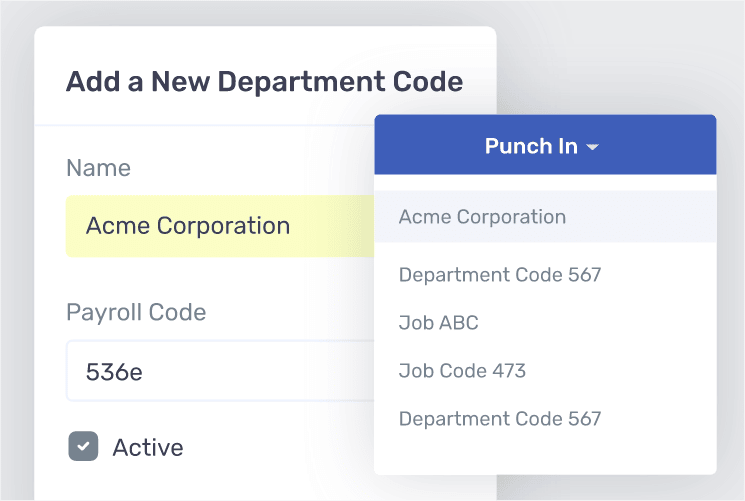 The Job Costing Feature is perfect to make use of if you want to get greater transparency on what your saloon employees are doing throughout the day. Once you set up jobs in Buddy Punch (for example sorting through online bookings, researching tanning beds or protective eyewear, cleaning out the tanning room, etc.), employees will be able to punch into those jobs as they start on them, and switch between the codes throughout the day. Then, when you check their timecard, you'll see a detailed rundown of how and where employee time was spent.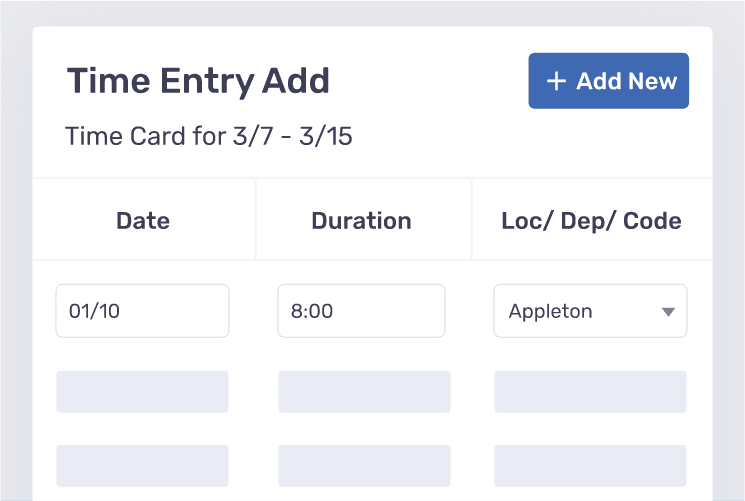 Though Buddy Punch has numerous features that allow you to track your employees in real-time, if your team members have a preference for reporting their time only at the end of the day or after a task, the Duration Entry feature allows this. You can decide whether team members are able to clock in and out, enter a duration out of the fact, or do both – all on a per-employee basis.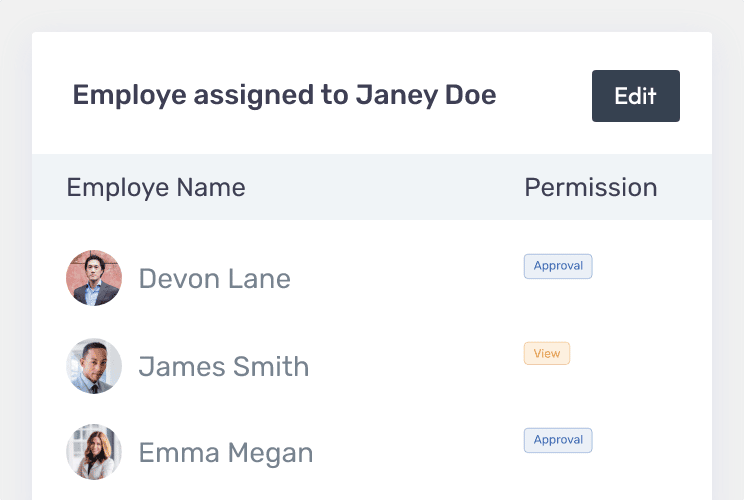 The Managers Delegation Feature lets you promote your employees in-app (whether or not you're actually promoting them title wise). Once they're given the manager status in Buddy Punch, your salon employees will have access to their assigned employee's time cards.
If you give the manager "View" access, they'll be able to see what's on other employees' timesheets. If you give them "Approval" access, they'll be able to edit information and work hours (did Samantha really spend 30 minutes overseeing a tanning session? Are you sure Jane handed out lotions and gift cards to the group that came in earlier?)
This helps drastically cut down on the amount of time that you have to spend managing your team yourself.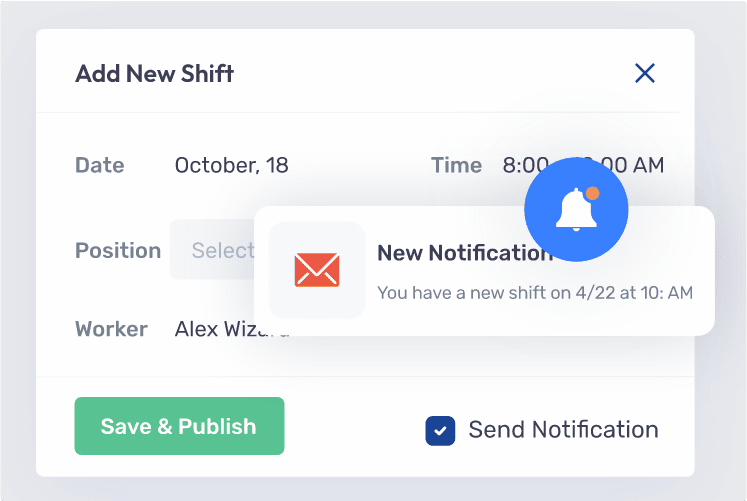 The Notifications feature allows your salon team to stay focused on their tasks indirectly, because it gives them the assurance that when something needs their attention, they'll be alerted. For example, Buddy Punch sends out notifications to employees, managers, and administrators for things like punch changes, time card approval status changes, PTO requestor changes, when employees are approaching overtime, and more. Easier for your team to feel comfortable chatting with customers about spray tans and the dangers of being out in the sun when they're confident they aren't slacking elsewhere.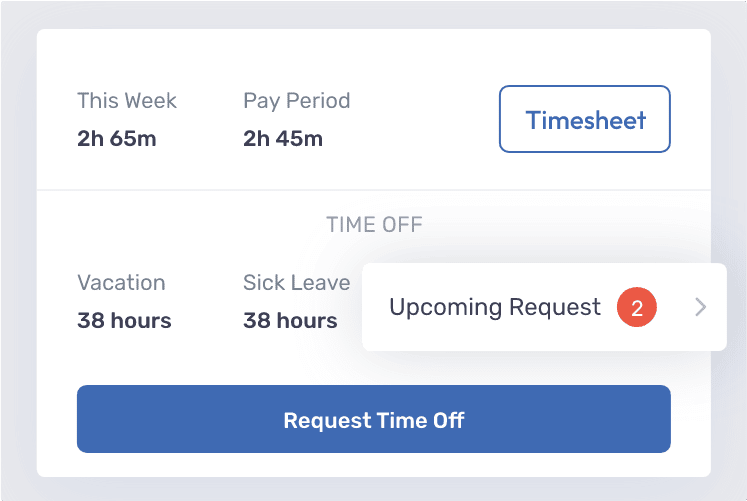 Buddy Punch's Paid Time Off Management makes it easy to handle the most common types of PTO (Holiday, sick, vacation, etc.) and also enables business owners to create custom PTO types at will.
Even better – you can use this feature to enable a self-service approach to PTO in your business. Instead of having to manually approve or deny paid leave requests, you can set it up so that they are automatically approved. This gives you more time to optimize other aspects of your business without being distracted.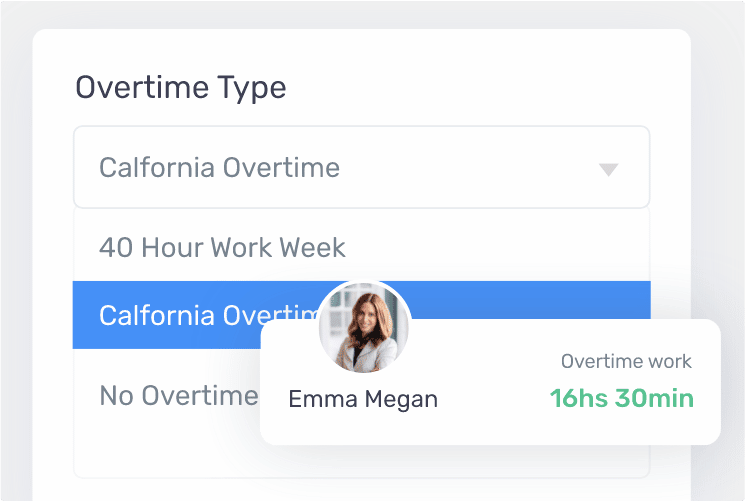 The Overtime Calculations feature lets you choose how regular, overtime, and double overtime is calculated on a per-employee basis. We have over a dozen different types of overtime built into our software and are able to add more at your request.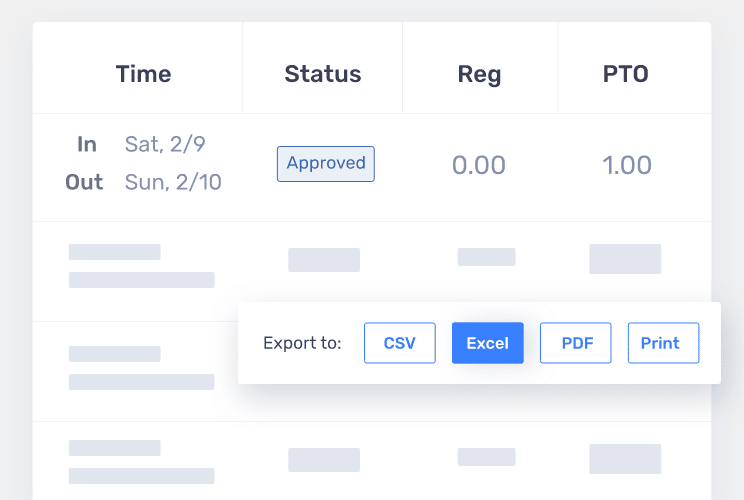 Buddy Punch offers several customizable reports to help you parse through the data we gather. This gives you a bird's eye view of your salon operations, enabling you to make informed decisions as to what to do to improve your profitability. Some of these reports include Payroll Exports, Hours Summaries, PTO Summaries, and more (click here to view the full list).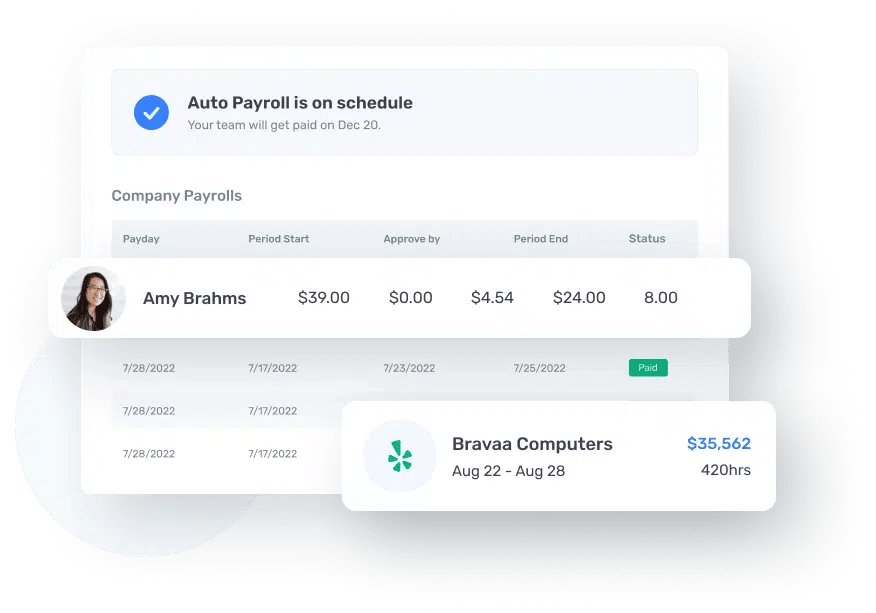 Buddy Punch offers a built-in Payroll software solution for salon owners that want to take the pain out of payroll. This automated system comes with powerful features including unlimited payroll runs, integrated timesheets, employee self-onboarding, and more (click here to get the full rundown on the payroll system). Buddy Punch's payroll can be purchased as an addon to any one of our paid plans.

Buddy Punch Offers More to Tanning Salon Owners
So far, we've only highlighted a select few features that Buddy Punch has. There's more you get when you use our software, such as:
There are also some key out-of-app benefits to consider with using Buddy Punch:
Our Blog Sections is consistently updated with new information on workforce management strategies and even software comparisons to help automated business processes.
Our Help Doc Center is filled with useful articles and videos that guide managers on optimal usage of Buddy Punch in their salon.
Our Support Desk puts you in contact with our team via live chat to answer any questions you may have about Buddy Punch.
Buddy Punch works on any device with an internet connection, including smartphones (iOS or Android), tablets, or desktops. If you're interested or want to learn more, you can book a one-on-one personalized demo here.
Buddy Punch's Online Reviews
As of the writing date, Buddy Punch has 4.8 out of 5 stars and 725 reviews on Capterra.

Below, we'll list just a few reviews that speak to Buddy Punch's impact on workforce management. (Click here to explore the full list of reviews.)
"After a few hours of contemplation, I tried it and boy was I blown off by its features real-time pics, extensive data of employee activity, payroll data, etc. Even the staff of Buddy Punch are so supportive, inserting few features from a new user like me. I am so impressed! Now for the first time in my 10 years of business, computing payroll has become such a breeze. "

Click here to read the full review.
"Buddy Punch is easy to use and user friendly for all ages, I clock in and out using buddy punch daily. I can go back and change my time if need, it shows when you have PTO, the exact time you clock in and out down to the second. I can clock in from my phone, laptop or desktop! Very convenient"

Click here to read the full review.
"This product was easy to use from day one and entering the employees took no time at all. Everything is easily accessible and you can check on employees to be sure they have arrived on time to their jobs."

Click here to read the full review.
"Its a great tool. Until the company started using this technology we would simply log our time on paper and scan it to the office every fortnight. This was introduced making things more streamlined. The latest feature is using the camera. It was a tiny bit of a learning curve for me, personally but I really like it now."

Click here to read the full review.
As these reviews noted, Buddy Punch is easy to use even for businesses used to manual methods of timekeeping, and the customer support is extremely helpful.
Try Buddy Punch for Free
If you feel that Buddy Punch might be the right time tracker for your tanning salon business, sign up for a 14-day free demo. You can also book a one-on-one demo, or view a pre-recorded demo video.
Findmyshift is a fairly popular employee scheduling app that comes with features including:
As of this post's writing, Findmyshift has 740 reviews and 4.6 out of 5 stars on Capterra.
"Easy to use and set up. All of the staff find it a lot easier to log in and check shifts than rely on printouts. It makes it a lot easier to make up rotas when you can see a couple of weeks at a time and can see the overall picture to juggle shifts about, can also copy and paste which makes it easier."

(Click here to read the full review).
Connecteam offers various features and functionality, some of which include:
As of this post's writing date, Connecteam has 4.8 out of 5 stars and 204 reviews on Capterra.
"Brilliant. Absolutely brilliant from the design to the usability to the support articles and videos to the customer service. This is a great platform and a great team and i'm looking forward to growing with it in our small organisation.."

Click here to read the full review.
QuickBooks Time (formerly named TSheets) has features for workforce management such as:
QuickBooks Time has 4.7 out of 5 stars and 5,775 reviews on Capterra at the time of this post's writing.

"The ease of having everything in one place is extremely helpful! Having to swap between many platform leads to many human errors, naturally. Everything in a central location while still have the abilities of double checking time/bonus'/PTO it is extremely beneficial to myself as well as the managers of the departments who already have other platforms to keep track of for their own duties."

Click here to read the full review.
Insightful (formerly known as Workpuls) has keys features including (but not limited to):
At the time of this article's writing, Workpuls has 73 reviews on Capterra with an average rating of 4.7 out of 5 stars.
"The best thing about this software is that it's extremely easy to use. Just 1 click setup. Neat and clean dashboard and gives all the required tools which are essential. We use it to track our employee's check-in, checkout, time tracking, project tracking, idle time and productive time."

Click here to read the full review.
Choosing The Best Online Time Clock for Tanning Salons
Even though we've managed to narrow down all time clock software options on the market to 5 of the strongest, you've still got to thin that list down to the 1 you want to use in your workforce. While the "best" time clock is going to vary from business to business, taking a close look at the features offered can help.
For example, if you're a big fan of reminders and notifications (or have forgetful team members) you might like Findmyshift. If you're a fan of data and AI insights, Insightful might be more up your alley.
Otherwise, if all you're looking for is a comprehensive time clock solution with a diverse range of features, an intuitive design that you and your team members can easily make use of, and helpful customer support, then you really can't go wrong with Buddy Punch.

Try Buddy Punch for Free
If you feel that Buddy Punch could be the right fit for your tanning salon, sign up for a free trial. You can also book a one-on-one demo, or view a pre-recorded demo video.
You May Also Like…