Online Time Clock for Septic Tank Cleaners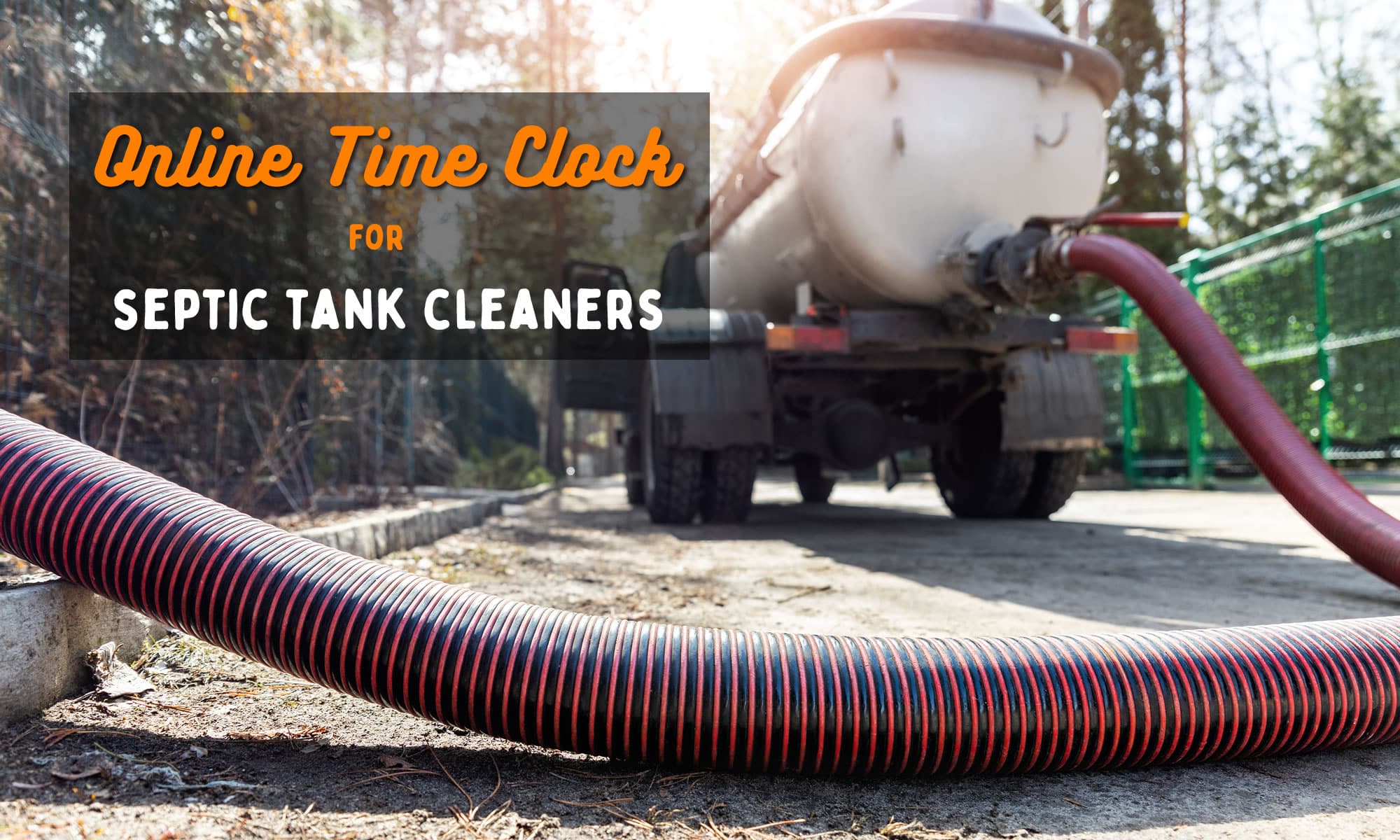 Modern time tracking software has fully adapted to businesses that work at remote job sites, hence why most field service and crew businesses have started to adopt it. For septic companies (which may be used to turning to specific software and methods due to their work in the wastewater industry) even they can get a better handle on their cleaning services and operations by turning to general time clocks.
Consider the sort of tasks your tank servicers complete: Visiting homeowners onsite to see what exactly they need from their septic tank cleaning (starting with septic tank inspection to diagnose the issue), actually performing whatever needs to be done to resolve the septic problem (line jetting, drainfield failure detection, or other septic tank pumping services), and then handling the administrative aspects of the job – dealing with customers, invoicing, and reporting back to business owners.
At every step of septic system repair, there's room for time & task management to provide a structure that keeps your servicers accountable for their time on the clock, ensuring effective wastewater treatment.
In this post, we're going to list out our top 5 picks of time clock software for septic tank cleaners, with a particular emphasis on ease of use and features that will assist in septic tank maintenance. Hopefully, once you've gone through this list, you'll be able to select the time clock option that will work best for your service company.
Online Time Clocks for Septic Tank Cleaners
Starting off our list of potential time clocks for septic tank cleaning services, we have our very own Buddy Punch.
This software was created with three specific attributes that lend themselves well to making service calls:
(1) Employee Accountability – to ensure that from septic system inspection to baffle replacement or cleanout, no time is wasted on the job by your plumbers.
(2) Design Simplicity – To ensure that making use of time tracking software doesn't detract from your employee's ability to be an effective service provider.
(3) Payroll Streamlining – To make it easier for you and your team to handle billing, invoicing, and payments through the use of Payroll Provider software.
Buddy Punch adheres to these attributes through features such as GPS Tracking, Job Costing, Notifications, One-Button Clock In, Overtime Calculations, PTO Management, Customizable Reports, and Payroll Integrations.
Next, let's dive into each of these features, so you can get a better understanding of how they'll help when it comes to tasks such as septic tank installations or examining sludge layers.
Note: If you'd rather try out Buddy Punch yourself rather than reading about it, you can start a 14-day free trial here.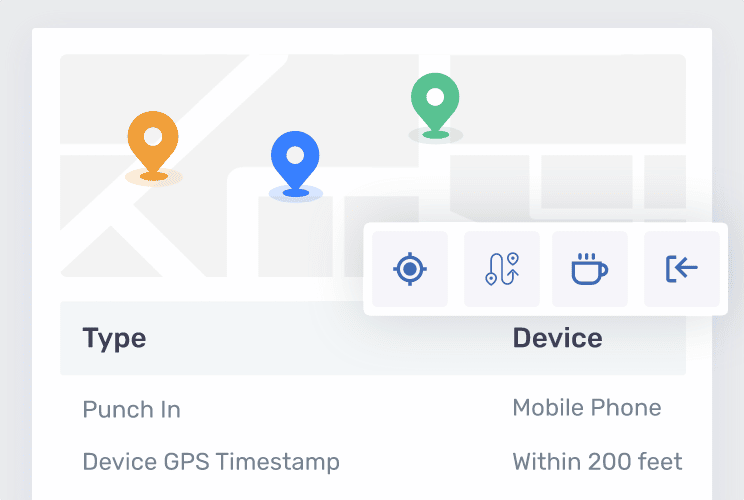 Buddy Punch's GPS Tracking Feature is a perfect tool for monitoring where your technicians are while on the clock. With this, whenever an employee clocks in, their location is marked on an interactive map. You can get an overview of all your team members' locations at once by viewing the interactive map to make sure they're within service areas.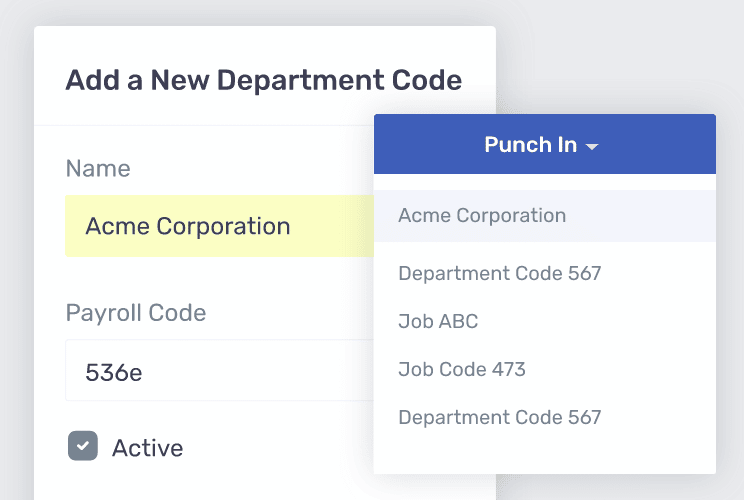 Buddy Punch's Job Costing feature brings a greater degree of transparency to your employees' tasks. Create a job, company, or any other type of label for your employees to clock into while on the clock. When you check the reports, you'll see exactly how much time was spent on each job (such as grease trap cleaning, dealing with effluent retention, or resolving groundwater leaks) in order to understand how much time and money they're costing your business, as well as identifying the most common problems in your areas. Get a greater understanding of what the most profitable tasks to focus on are for your business.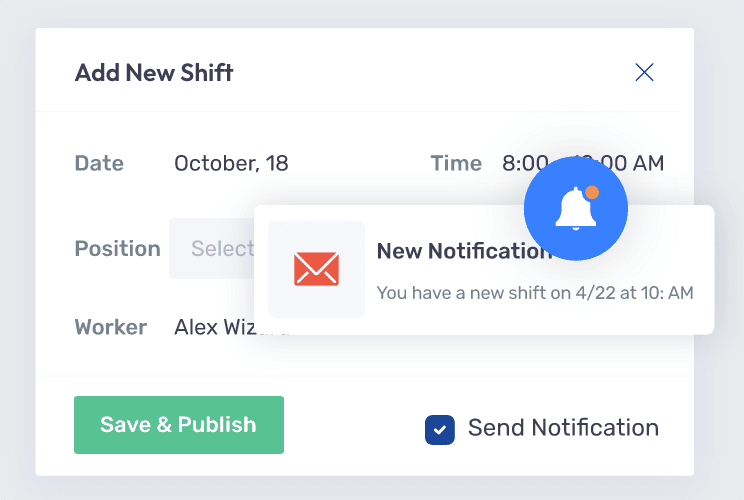 Buddy Punch comes with built-in notifications that make it easier for both team members and administrators to focus on their tasks. This is because they'll remain secure in the knowledge that if something requires their attention, they'll be notified.
Buddy Punch's notifications include punch change emails, timecard approval status changes, PTO changes, and more.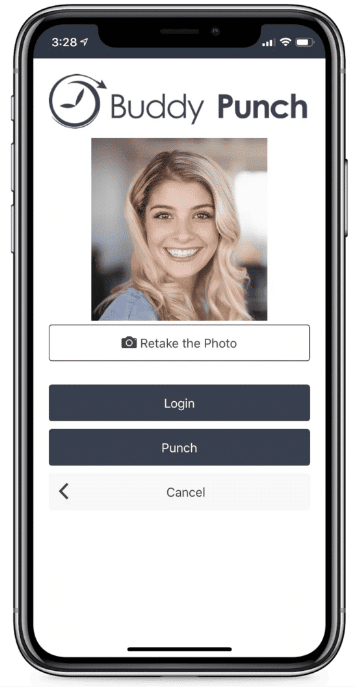 Between dealing with garbage disposal and being busy driving or dealing with clients, it's quite possible your technicians aren't going to have much time to fiddle around with a time clock software while on the job. That's why we made sure that Buddy Punch could be used as a simple clock in and out software, all done with a single button press. Minimal fuss, minimal risk to public health due to contamination for sewer lines.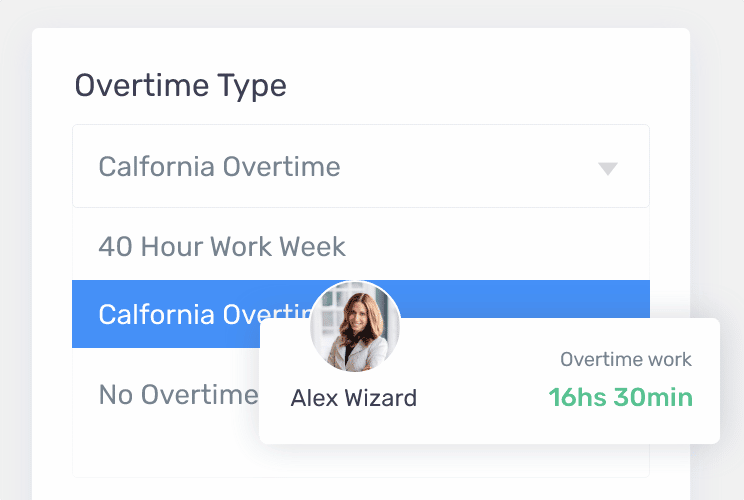 You can select from more than a dozen different overtime types to determine how your overtime pay is to be calculated (regular, overtime, and double overtime are handled automatically). If for some reason Buddy Punch is missing a time you'd like for your septic tank cleaning business, don't hesitate to reach out and let us know.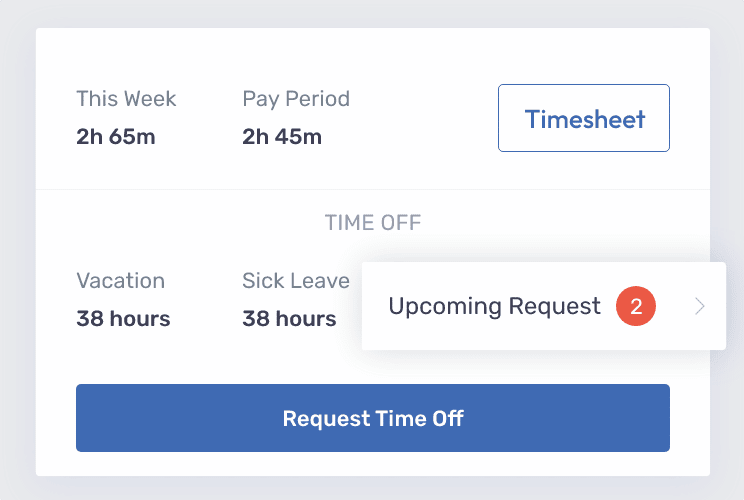 Buddy Punch's PTO Management transforms one of the most difficult aspects of time management into one of the easiest. In addition to handling the more common types of paid leave (sick days, vacation time, etc.) you can also add your own custom types of leave at your will.
But it gets better. Buddy Punch's PTO Management lets you enable a self-service approach for your employees. With this, rather than having to take time out of your day to oversee their requests, you can have them approved for any PTO they request automatically. Instead of managing your team you can focus on other aspects of your business, such as prioritizing emergency service or dealing with clogs.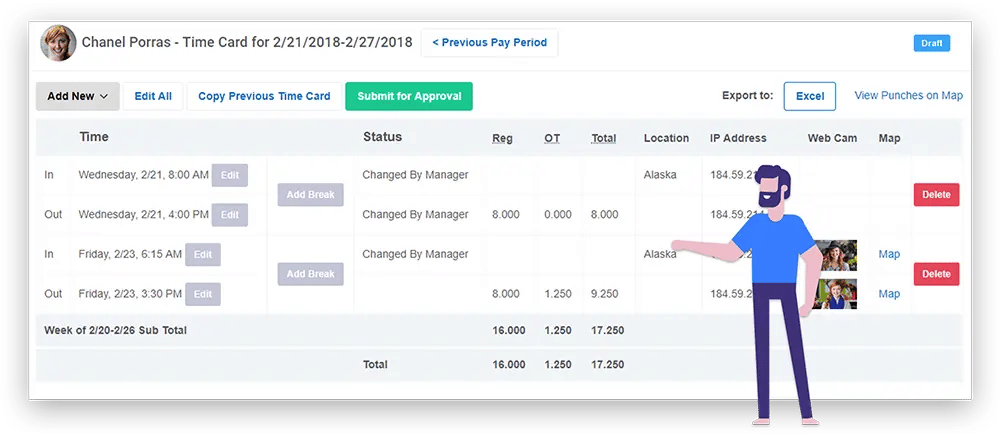 Buddy Punch comes with a wide variety of customizable reports you can use to analyze the data it has gathered. This ranges from Payroll Exports to Hours Summaries and more (click here to view the different types of report Buddy Punch can generate). You can generate these as Excel CSVs or Adobe PDFs depending on your preference.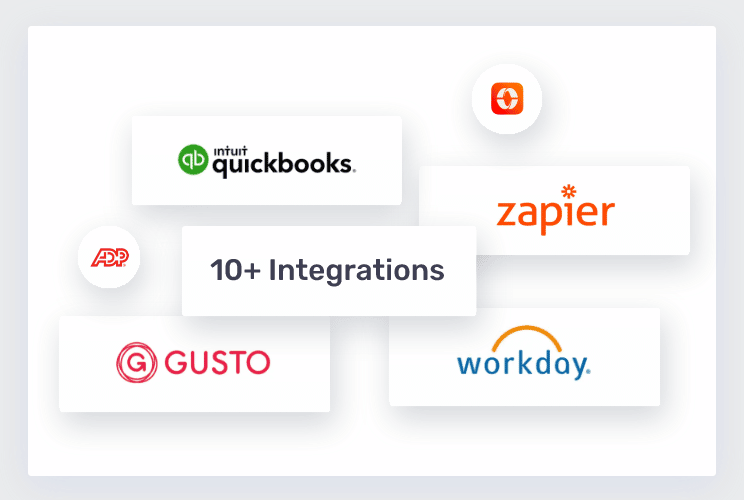 Buddy Punch integrates directly with Payroll Software, which makes it easy to handle billing, invoicing, and payroll. Some of the popular names we work with include QuickBooks, ADP, Paychex, and more (click here to view the comprehensive list).
There's More Buddy Punch Does For Septic Tank Businesses
Believe it or not, we've only touched on a select few features you have access to with Buddy Punch. There's still more to touch on, such as:
Additionally, there are out-of-app benefits to consider with Buddy Punch:
The Blog Section is consistently updated with new information pertaining to workforce management and even new laws that may impact how you handle your team members.
Our Help Doc Center contains useful articles on making the most of Buddy Punch, in even including videos in some scenarios.
Our Customer Support Desk puts business owners in direct contact with our team via live chat to answer any questions or concerns they may have.
Your technicians can use Buddy Punch on any device with an internet connection, including smartphones (iOS or Android), tablets, or desktops. Book a one-on-one personalized demo by clicking here.
Buddy Punch's Online Reviews
As of the writing date, Buddy Punch has 4.8 out of 5 stars and 720 reviews on Capterra.

Below, we'll list just a few reviews that speak to Buddy Punch's impact on remote team management and field service related industries. (Click here to explore the full list of reviews.)
"Very inclusive of everything admin needs to address different scenarios "in the field". Mutiple customer reps were available via "Chat" to help with set up and answer questions. Rep was very knowledgeable and helped me with every single question and scenario I had trouble with. Now I am familiar with the site and can easily use all its functions. Using Buddy Punch has been fabulous thus far."

Click here to read the full review.
"Overall: A very easy and convenient app for employers or employees to use especially when doing field work or during flexible hours.
Pros: Easy to use, User Friendly and very convenient. Clock-in/Clock-out anytime and any where."

Click here to read the full review.
"I LOVE that I can clock in from a remote location via the app on my phone. Soooo convenient!!! Such a game changer for sure, especially with my sporadic work schedule and location."

Click here to read the full review.
"Buddy Punch is easy to use for managing our remote team members. It's easy to set them up in they system, establish their locations, and manage how they can punch in and punch out."

Click here to read the full review.
As these users all noted, Buddy Punch is easy to use and makes it easy to keep track of technicians working at remote locations.

Try Buddy Punch for Free
If you feel that Buddy Punch might be the right fit for your septic tank cleaning business, sign up for a 14-day free trial. You can also book a one-on-one demo, or view a pre-recorded demo video.
Coast is a newer time tracking software that prides itself on being an all-in-one solution to all things team management. Some of its features include:
As of this post's writing, the Coast App has 46 reviews and 4.5 stars on Capterra.
"We used to use multiple apps for scheduling, team communications, work orders, and tasks. It was cumbersome because our team constantly had to switch back and forth. With Coast, now we have everything in one place. Our work order process is streamlined, and we no longer text and email people to get status updates. Because the team communication is integrated directly into the work, we can talk about work orders as well."

(Click here to read the full review.)
Sling is an employee scheduling software that works great for remote crews and technicians. It's features include:
As of this post writing, Sling has 113 reviews and a rating of 4.6 out of 5 possible stars on Capterra.
"I originally went looking for an easy, free scheduling app. I happened to find Sling and immediately loved the way I could customize positions and make schedule templates. I then saw how Sling offered a timeclock, which our company really needed. We relied on Excel sheets for our employees, so using a timeclock app was like bringing us out of the dark ages."

(See the full review here.)
Timely is an automatic time tracking app that puts a particular emphasis on making use of data and AI for insights. Some of its features include:
As of this post's writing, Timely has a total of 208 reviews on Capterra (see here), with an average of 4.7 out of 5 stars.
"I use Timely across 3 platforms – iPhone, iPad, Mac – and all work seamlessly to keep track of my billable (and unbillable) hours. The interfaces are simple to understand and to use, and I'm much more confident in my recorded time than with other methods I've used. "

Click here to read the full review.
At the time of writing, DeskTime has a total of 344 reviews on Capterra (see here), with an average of 4.4 out of 5 stars. Some of its key features include:
"Pros: Ability to monitor team in a single window. Knowing productive time vs desktime. Gives me peace of mind knowing i am enabled. Trust does mean I am incapable of monitoring, so I have to Trust. Trust means I am capable of monitoring and I trust. The capability factor is facilitated by desktime."

Click here to read the full review.
Choosing The Best Online Time Clock for Septic Tank Cleaners
Though we've managed to narrow down a wide list of time tracking software to some of the most effective ones for Septic Tank cleaners, there's still some work you'll have to do to figure out which one would work best for your managerial style and team members. Luckily, taking a close look at the features offered can be a big help in this regard.
For example, if you think use of checklists might help your newer technicians learn the process of septic system cleaning, you might like Coast. If you're a fan of in-app communication, maybe Sling will be more your speed.
Otherwise, if all you're ultimately looking for is a powerful software that's easy for you and your team members to use, equipped with useful features to keep your team members on-task and accountable, and comes with a customer support that's responsive and helpful, then you really can't go wrong with Buddy Punch.

Try Buddy Punch for Free
If you feel that Buddy Punch could be the right time tracker for your septic system cleaning business, sign up for a 14-day free trial. You can also book a one-on-one demo, or view a pre-recorded demo video.
You May Also Like…