Online Time Clock for Movie Theaters (In-Depth Post)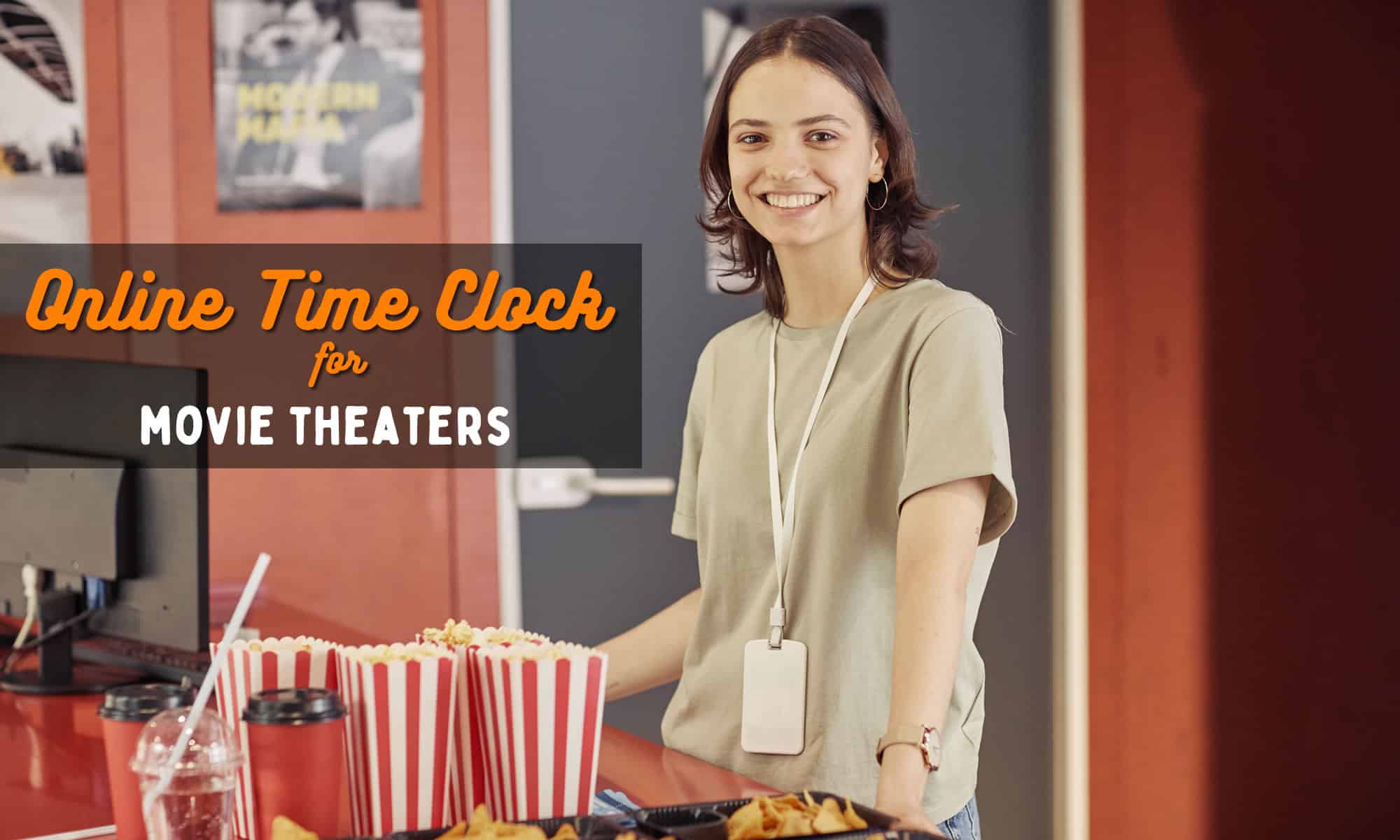 Operating a movie theater means relying on your employees to be able to juggle different tasks such as processing tickets & showtimes, keeping up with new movie releases to answer questions customers have about the new movies ("Is Black Adam a good watch? "Does Black Panther: Wakanda Forever have a lot of violence for my kids?"), and selling snacks & gift cards. For even the most dedicated ushers and lobby attendants, this can quickly become overwhelming, especially if you're showing a movie that's expected to break box office records and your theater has a crowd buying up all the tickets quicker than a New York minute.
Which is why savvy movie theater owners have begun to use time tracking software to help manage their workforce.
Time Clock Software is more versatile than some managers realize. These are tools that help employees keep up their self-accountability throughout the day, allowing them to focus on tasks such as selling movie tickets and learning about the newest blockbusters in a timely manner to help you do more business. They also provide managers with peace of mind, with many of them having features that let you check in on your employees or otherwise verify that the hours they claim to work are accurate.
In our opinion, the only downside to timekeeping software is how difficult it can be to find one that works for your business. But like the title of Olivia Wilde's new movie – don't worry darling, we're here to help in this regard. Below we've listed our top 6 picks of time clock software to help you track movie theater employees, based on their functions, reviews, and ease-of-use.
Online Time Clocks for Movie Theaters
Kicking off our list of the best time clocks to use for movie theater management, we have our very own Buddy Punch. When we first set out to develop this software, we wanted to focus on three specific aspects of time management software:
Design Simplicity. Starting from the beginning, we wanted to make sure we kept the design of Buddy Punch simple enough that anyone in any industry could easily pick up and use Buddy Punch. Additionally, we wanted to limit the features we included to only the most effective and intuitive options, hence why Buddy Punch comes with One Button Clock-Ins, Notifications, and Drag & Drop Scheduling.
Employee Accountability. While keeping in touch with our focus on simplicity, we wanted to ensure that Buddy Punch came with strong options to both allow managers to enforce productivity on their team, but also to allow team members to take responsibility for their own time on the clock. With features such as Job Codes, Managers Delegation, and PTO Management, it becomes a lot easier for employees to stay on task.
Payroll Streamlining. Lastly, we wanted to ensure that our software helped cut down on the lengthy process of verifying hour data and running payroll every week. With Customizable Reports, Built-In Payroll, and Payroll Integrations, business owners can rest assured that their employees are being paid for the work they did – nothing more, nothing less.
Now that we've explained some of our design philosophy and highlighted a few features that we included in Buddy Punch, let's dive into them to see the specifics of how they'd be helpful in running a movie theater.
Note: If you're satisfied with the teasers for Buddy Punch and would rather get the full picture, you can start a 14-day free trial here.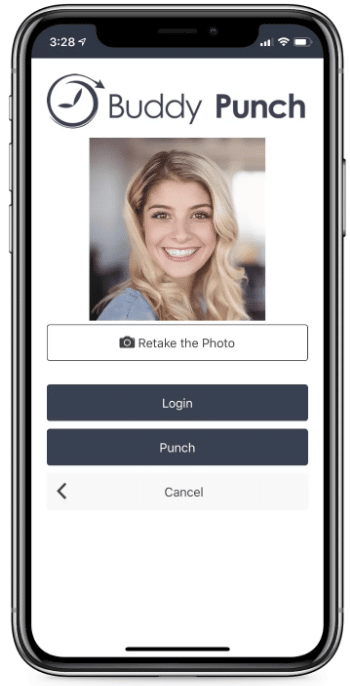 We did mention Buddy Punch was designed to be simple. The last thing you'll have to worry about is your employees fiddling with our software in between talking about Halloween Ends or Lyle, Lyle, Crocodile to customers. With just one single click, employees can punch in and begin logging time, then go back to reading movie news and making sure movie times for One Piece Film Red and Top Gun Maverick are accurate.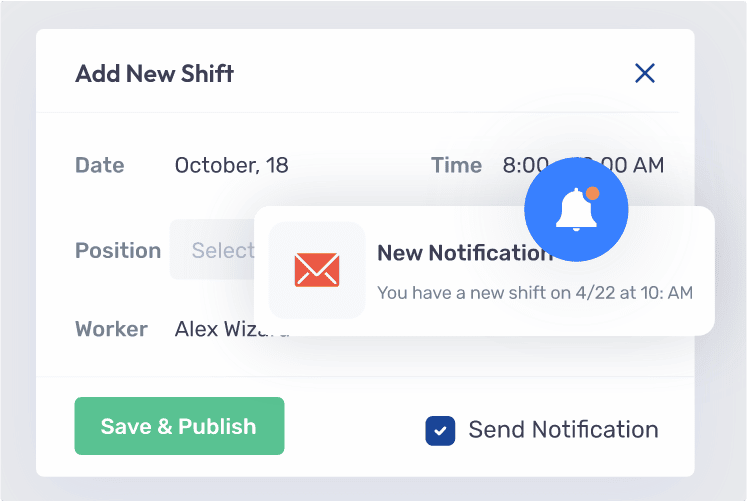 Buddy Punch also comes with a notification feature that has an indirect impact on how productive your ushers and ticket takers will be throughout the day. Employees, managers, and admins alike are notified for things like punch change emails, time card approval status changes, PTO changes, and more – meaning that when your employees aren't receiving alerts, they know it's alright if they caught up in a conversation about The Rise of Gru or Sardar (Tamil).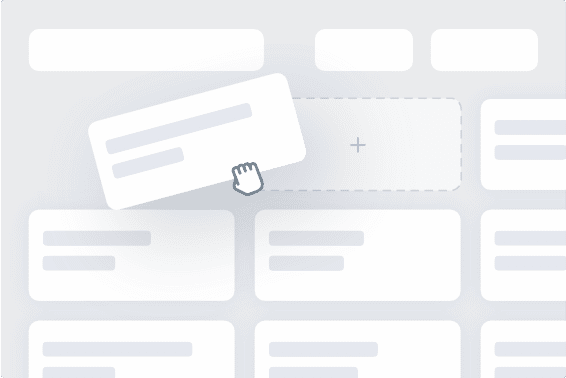 Buddy Punch's Drag & Drop scheduling lets you completely streamline how you manage shifts. This feature makes it incredibly simple to create a new shift (simply click on an empty cell) and create your schedule for the week (drag as necessary). When you're finally satisfied, you can click publish and every employee you've scheduled will be sent an automatic notification letting them know when they're to report to work. If you've grown frustrated with scheduling woes, this scheduling system is your ticket to paradise.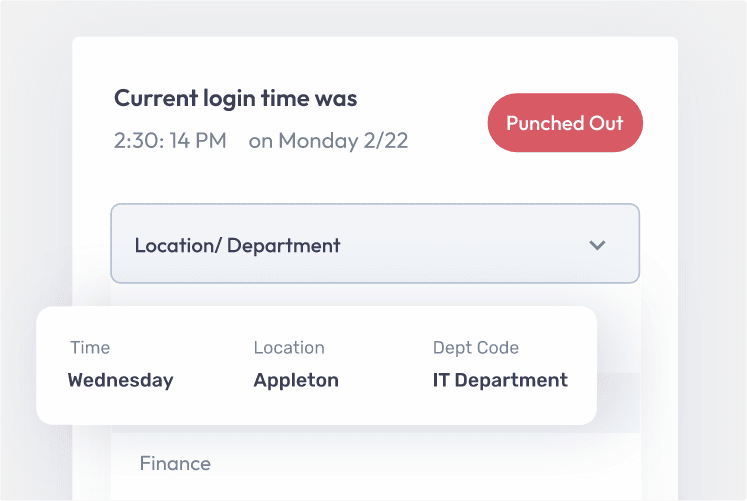 The Job Codes feature is extremely effective for getting a greater degree of transparency in your workplace. With this, you can create custom job codes for certain tasks (prepping for Kantara (Telugu), cleaning out the theater after the 2:30 showing of First Responders, making sure you have the right version of Legend of Maula Jatt [Punjabi with English Subtitles]) and have employees clock into them when they log time. Your team members will be able to swap between these codes throughout the day. When you check their time cards, you'll see an accurate breakdown of what's being done while on the clock.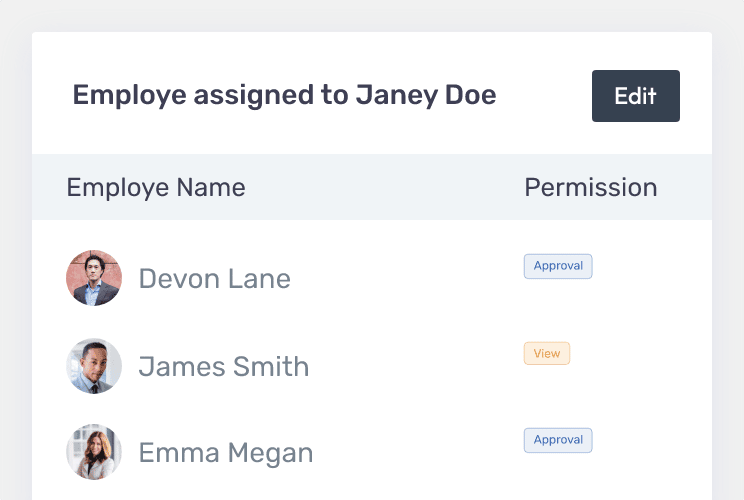 Buddy Punch allows you to promote employees to manager status in the app (regardless of whether you intend to make a change to job titles in the workplace to accompany this "promotion". This feature allows one employee to have "View" or "Approval" status over others. With View status, an employee can see what others have on their timecards. With Approval status, they can edit employee information and work hours. Did Jane really clean up after The Banshees of Inisherin, or did Derek take over her shift for her? Who was really handing out the promos for Regency and AMC theatres? Instead of you having to fret over these issues, your newly appointed manager can handle them.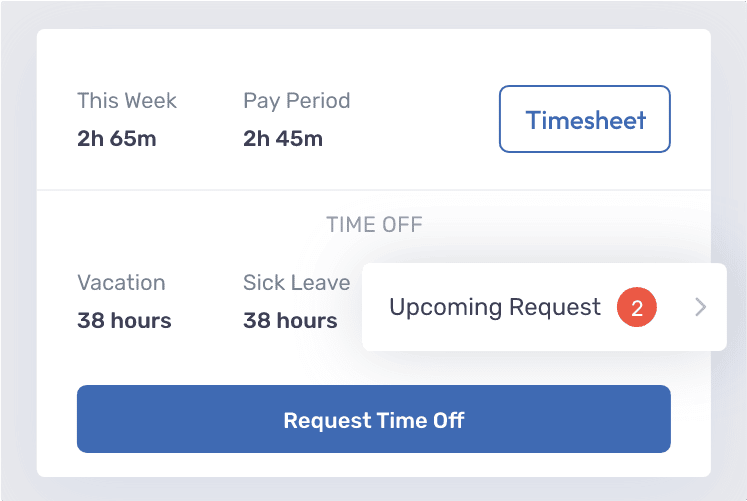 Buddy Punch's PTO tracking feature is a complete overhaul of a typically unyielding process. We've got all the most common types of paid leave baked directly into our software (personal, sick, vacation). Additionally, you can create custom PTO types at will.
But the real draw is what Buddy Punch allows your employees to do. You can enable the self-service option in buddy punch's PTO, which means employees will be automatically approved for their time off requests.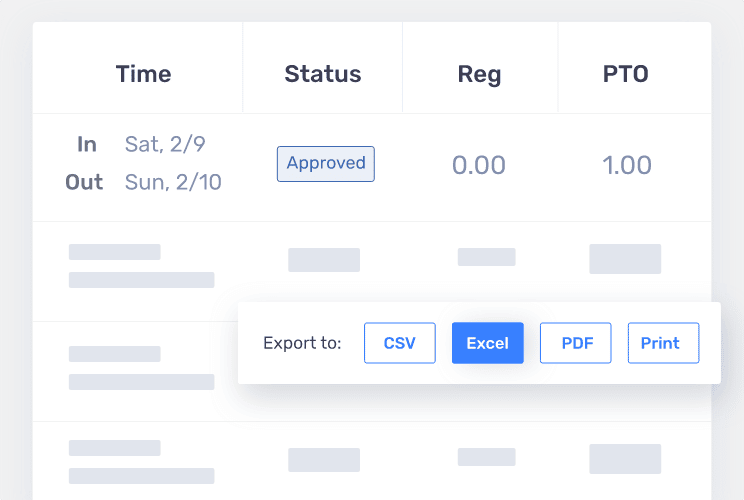 Buddy Punch offers a number of customizable reports that you can export on demand to get a detailed overview of how your movie theater is running. Some of your options include a Payroll Export, In/Out Activity breakdown, Employee detail report, and more (click here to see the full list). These reports can be exported as Excel CSVs or Adobe PDFs depending on your preferences.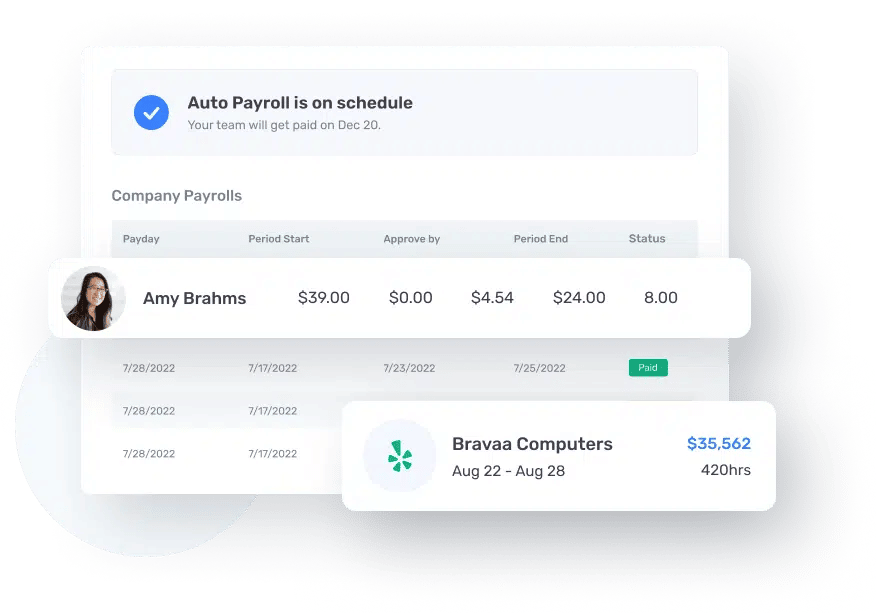 Buddy Punch's built-in payroll system serves as a vast improvement to the way most business owners handle payroll. Our pain-free approach to payroll, which you can add to any of Buddy Punch's paid plans, lets you make use of features such as employee self-service, automated requests, expense tracking, and more. Click here to get a detailed breakdown of everything Buddy Punch's payroll approach brings to movie theater managers.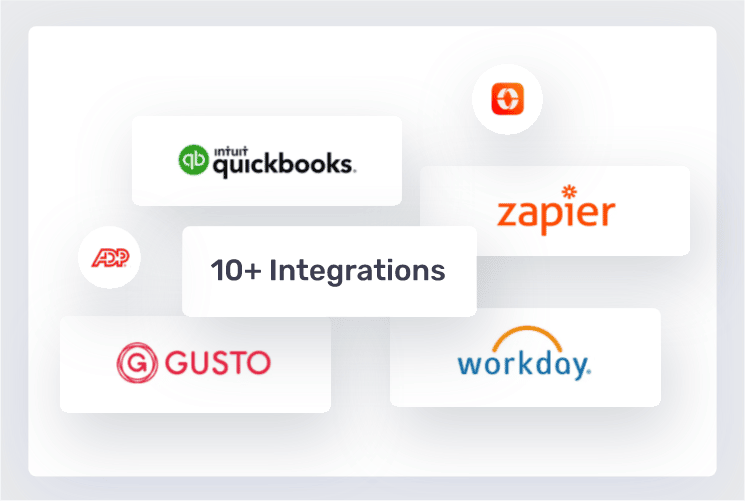 If Buddy Punch's built-in payroll is somehow not exactly what you're looking for, or if you're simply attached to your current system, you might want to check if it's listed among Buddy Punch's integrations. Our software works directly with some of the most popular options for payroll processing (QuickBooks, ADP, Paychex, etc.) – but not all of them.

Buddy Punch Offers More to Movie Theater Owners
It's important to consider that so far, we've only highlighted a select few features. There's more to consider with Buddy Punch, such as:
There's also the out of app benefits to consider. Our Blog Section is consistently updated with strategies and breakdowns of new laws to help guide managers and administrators through modern workforce management, our Help Doc center contains articles and videos that will guide you on using Buddy Punch, and our Customer Support Desk is always open if you have a question you'd like our team to answer via live chat.
Buddy Punch is a versatile time tracking software that works on any device with an internet connection, including smartphones (Android or iOS), tablets, and desktops. You can book a one-on-one personalized demo here.
Buddy Punch's Online Reviews
Buddy Punch has 4.8 out of 5 stars and 731 reviews on Capterra as of this post's writing date, with thousands of users.

Below, we'll list just a few reviews that speak to Buddy Punch's impact on workforce management. (Click here to explore the full list of reviews.)
"This was so user friendly and easy to navigate. It is very affordable and breaks the individuals hours down to a report that I could merge with our payroll provider. Also you can put in the job address so the employee has to be on-site to clock-in or out."

Click here to read the full review.
"The system is easy to use and our employees can operate it on their cell phones so we have more accurate time keeping as they travel to several properties and do many different types of projects in a day. The system allowed us to be able to add all the properties along with all project tasks so they simply have to just punch the buttons as opposed to having to type it all in themselves. Also the notes section makes it easy to add any information they might have on that project."

Click here to read the full review.
"I've enjoyed using Buddy Punch! I've had to deal with several other timeclock solutions at other businesses, ranging from different software to old-fashioned punch clocks to just simple sheets you filled your hours out on. Far and away, BP is the best I've seen yet."

Click here to read the full review.
"I will say I truly do like working with Buddy Punch. Any time I have an issue, its immediately fixed and it seems like Buddy Punch is constantly taking customers issues and using those to fix the system overall. Every business is going to have issues, it's a matter of fixing them and improving"

Click here to read the full review.
As these reviewers noted, Buddy Punch is easy to use and consistently evolves to better serve users.

Try Buddy Punch for Free
If you feel that Buddy Punch might be the right fit for your movie theater business, sign up for a free trial. You can also book a one-on-one demo, or view a pre-recorded demo video.
The Coast App is a time tracking software that comes with useful features for managing employees such as:
As of this post's writing, Coast has 47 reviews and a rating of 4.5 out of 5 possible stars on Capterra.
"Pros: Convenient to get in touch with coworkers. We get notified when the new schedule comes out which is biweekly. It is also easy to fill out the request form for which days we would like off."

(Click here to read the full review.)
Sling is another popular time management app that comes with useful features for movie theater management, such as:
As of this post's writing date, Sling has 115 reviews and 4.6/5 stars on Capterra.
"I like that this software is fairly user friendly. If your shift is pre-programmed, you can go right on the app and clock in (which is helpful). I like that times can be edited as needed if I forgot to clock in, etc. I also love the ease of being able to check other employee's schedules as well as my own (as I am a lead technician)."

(See the full review here.)
Some of its key features include:
At the time of writing, When I Work has a total of 965 reviews on Capterra, with an average of 4.5 out of 5 stars.
"I love that employees can indicate when they are available and when they are not available. I love that they can put in requests for time off which helps me not rely on myself for remembering. I love that there are additional features for rate of wage. I like the attendance and I can see if employees are showing up late or getting into overtime. There is a budget feature which I have not used but think would be very helpful in the future."

Click here to read the full review.
QuickBooks Time (formerly known as TSheets) comes with powerful features such as:
At the time of writing of this post's writing, QuickBooks Time has 4.7 out of 5 stars and 5,785 reviews on Capterra.

"The ease of having everything in one place is extremely helpful! Having to swap between many platform leads to many human errors, naturally. Everything in a central location while still have the abilities of double checking time/bonus'/PTO it is extremely beneficial to myself as well as the managers of the departments who already have other platforms to keep track of for their own duties."

Click here to read the full review.
6. Paymo
Some of its key features include:
At the time of writing, Paymo has a total of 424 reviews on Capterra with an average of 4.7 out of 5 stars.
"The ability to automate the majority of our processes, and keep our project management happening in one place, has been very relieving and has boosted our efficiency. Before using Paymo we had separate processes and locations for our project management, invoice creation, estimate creation, etc. and the majority of these were done manually. "

Click here to read the full review.
Choosing The Best Online Time Clock for Movie Theaters
Even though we've managed to narrow down the total number of time clock software options to what we think are the top 6, you'll still have to choose which one is your top 1. Luckily, taking a close look at the features offered can help narrow it down.
For example, if you're a fan of special organization styles such as Kanban Boards or Gantt Charts, you'll probably like Paymo. If you have a forgetful team and want to keep them focused on doing certain tasks repeatedly, you might like Coast's Recurring Tasks option.
Otherwise, if all you're looking for is an effective time track solution that holds your employees accountable for their time on the clock, is easy to use, and comes with a helpful and responsive customer support team–Buddy Punch might be your happy ending.
Try Buddy Punch for Free
If you feel that Buddy Punch could be the right time tracker for your movie theater, sign up for a free trial. You can also book a one-on-one demo, or view a pre-recorded demo video.
You May Also Like…