Online Time Clock for Motorcycle Shop Options for Business Owners (In-Depth Post)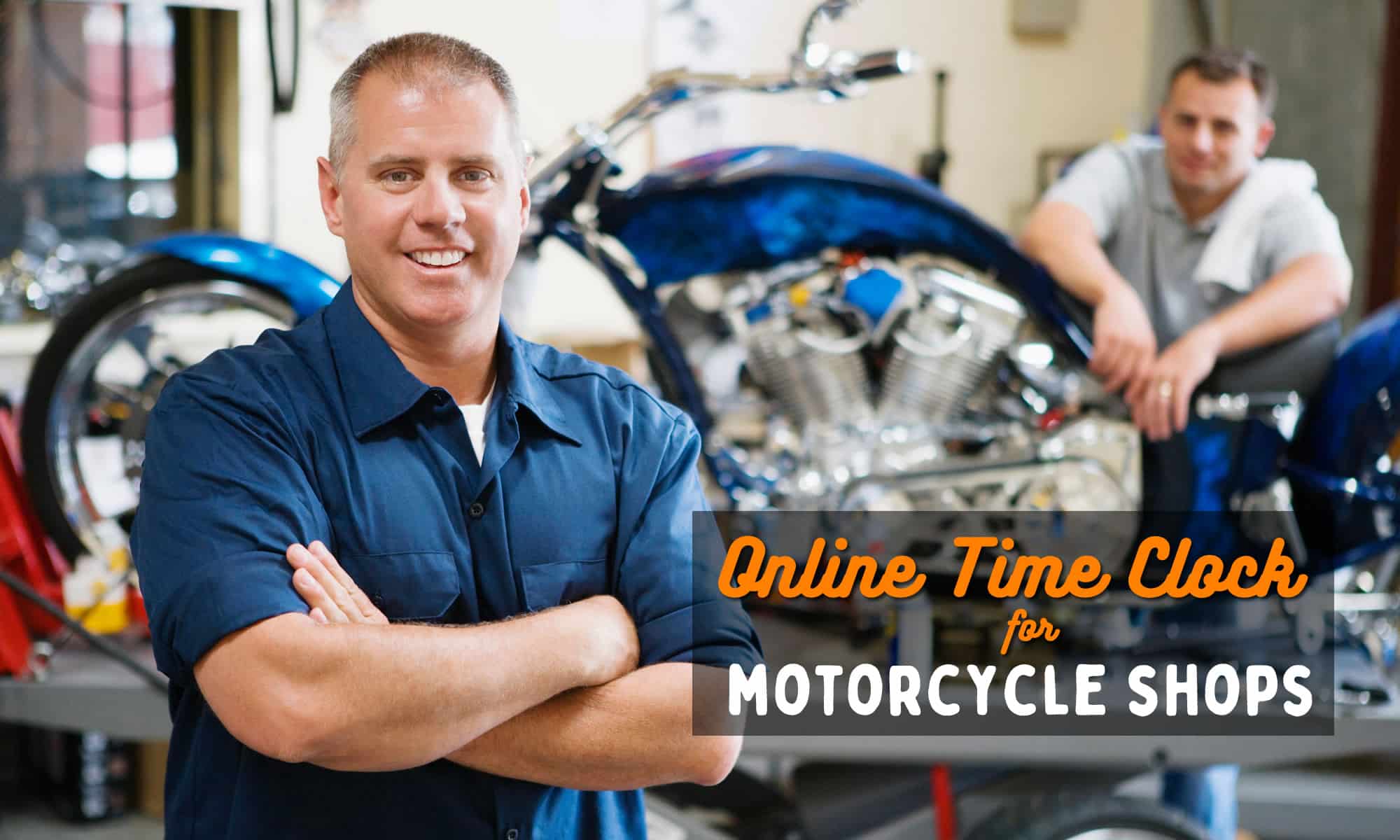 Owning a motorcycle shop means facing unique challenges, from the seasonal nature of motorcycle interest (waning in the winter and waxing in Spring and Summer) to juggling between dealing with clients, researching new Harley-Davidsons, and investing in replacement parts to perform repairs. It's a tough, specialized business, and you can't afford to have employees staring at digital clocks waiting out their shift.
However, having employees make use of digital time clocks is a separate matter.
By using time clock software in your motorcycle shop, you can encourage your employees to stay on task whether they're seeing to a customer, tinkering with motorbike mount watches, or adjusting waterproof digital display clocks. The goal is to encourage your team to make the most of their time to help boost productivity and profitability for your business.
Below we've listed our top 5 picks of time clock software to do just that for motorcycle shop owners. Hopefully, by the end of this post you'll have found a solution that's the best match for your business.
Online Time Clock for Motorcycle Shop Options
Kicking off our list of time clock software to use in a motorcycle shop, we have our very own Buddy Punch. With key features such as Job Codes, Managers Delegation, Drag & Drop Scheduling, Notifications, Overtime Calculations, PTO Management, Shift Trades & Covers, and Built-In Payroll, Buddy Punch is a software that was built to encourage employee accountability, make use of a simplistic design, and help with payroll.
Next, let's dive into each of these features to help clarify how exactly they're useful for motorcycle shop owners.
Note: If you'd rather take Buddy Punch for a test drive yourself, you can start a 14-day free trial of our software by clicking here.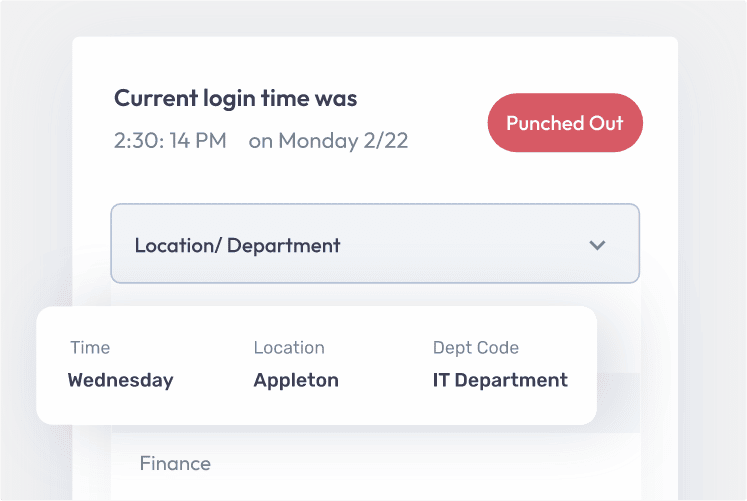 The Job Codes feature, also known as department codes, can help increase the transparency of what your employees are doing while on the clock. Want to know if they're really looking up water resistant mini motorcycle clocks, and if so, for how long? Doubtful that it took a full ten minutes to look up an adjustable handlebar mount and an electronic clock thermometer for the customer that came in on Tuesday? With this feature, employees can clock into their tasks and easily swap between them as they shift what they're doing. Then, when you go back to check their timecard, you'll see every task they worked on, as well as their time spent on them.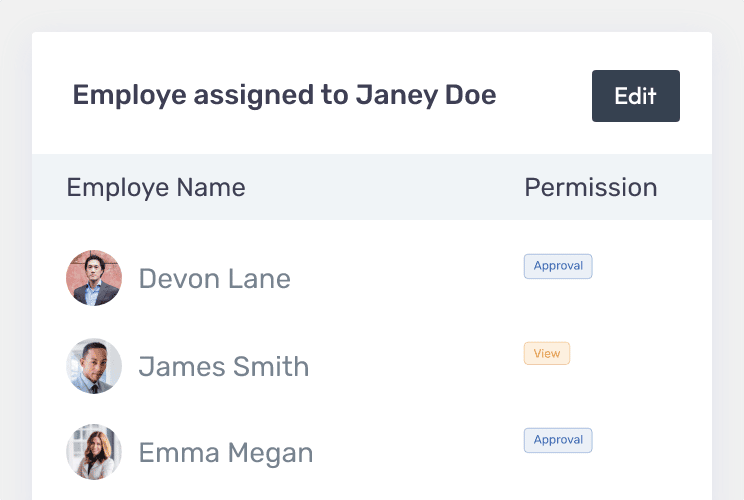 It can be a pain to make sure that all of your employees are staying on task rather than staring at the ticking wall clock. The Managers delegation feature can help in this regard, allowing you to give another employee power over the rest of your team's timecards. The View option lets them simply see the timesheets, whereas the Edit/Approval option lets them change the information reflected on the timesheet. For example, maybe an employee tries to say they ordered new Moto Motorcycle Handlebar Clocks but exaggerates the time. The manager can catch it and edit the time to be more accurate.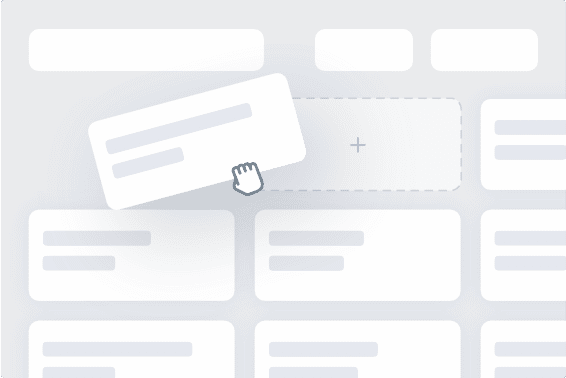 Buddy Punch lets you streamline shift management entirely. You can create a shift for a motorcycle shop employee by just clicking on an empty cell inside Buddy Punch. Then you can drag and drop that shift as needed. As an added bonus, once you publish the shift, all scheduled employees will be automatically notified.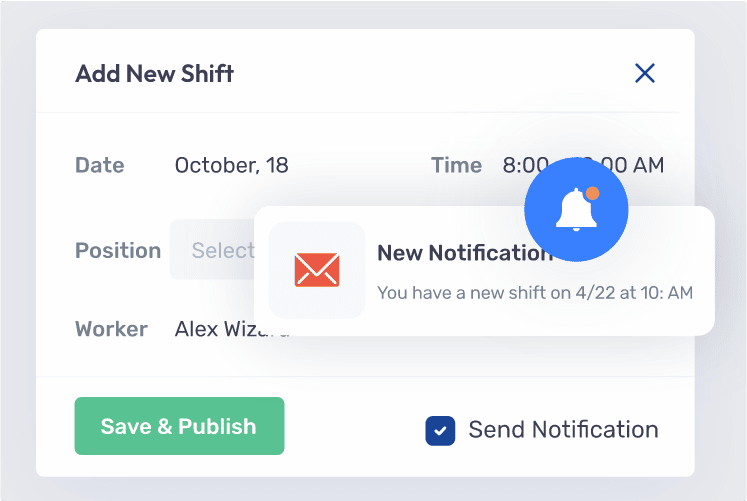 Speaking of notifications, Buddy Punch has several other built-in notifications which have the indirect effect of boosting your team's productivity. Common notifications include punch change emails, timecard approval status changes, PTO changes, alerts for approaching overtime, and more. During their downtime, your team members will be able to spend time researching new accessories for you to stock in your shop, such LCDs, voltmeters, or a new Kawasaki, Honda, or Yamaha Motorcycle Digital Clock and know that if anything important needs their attention, they'll be alerted.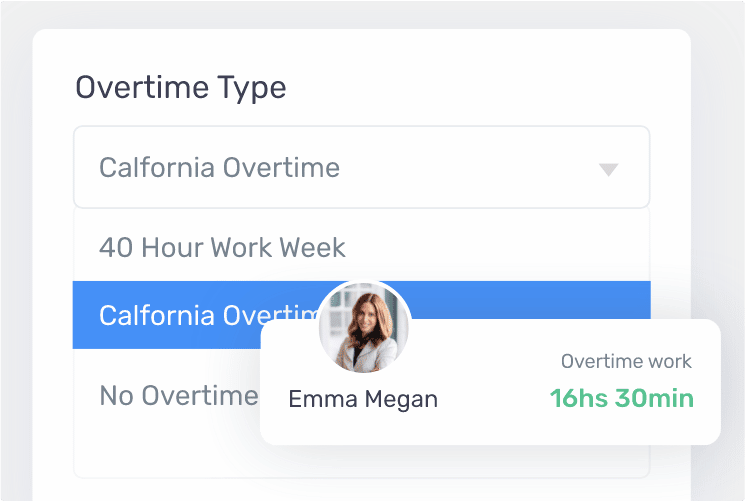 The Overtime Calculations feature lets you choose from over a dozen different overtime types to determine how your employees will be paid (on a per-employee basis!). This feature calculates regular, overtime, and double overtime automatically for you.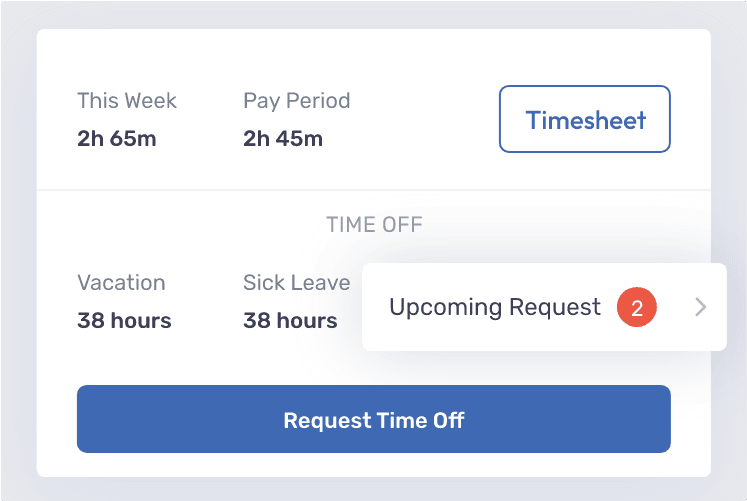 Buddy Punch's PTO Management makes it easy to keep up with the more common types of paid leave (such as holiday time or sick leave). Additionally, you can create your own custom types of PTO at will.
It gets better. Whenever your motorcycle shop employees request paid time off, you can set up Buddy Punch to automatically approve the request. This means you can spend less time managing sick leave and more time looking into motorcycle alarm clocks, Bluetooth accessories, ATVs, Scooters, and more for your stock.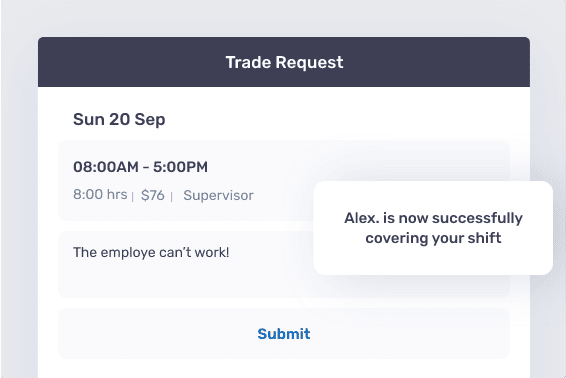 This feature allows an employee (with granted permissions), manager, or administrator to initiate a shift trade with other employees, meaning your team members get a chance to remedy scheduling conflicts rather than relying on your intervention. The Covers feature functions similarly, allowing team members to cover for an employee who can't work.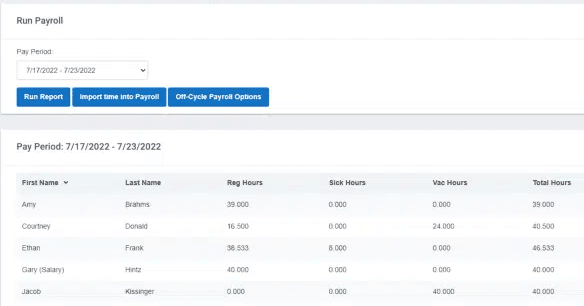 Buddy Punch offers a built-in payroll option that you can add to any paid plan. This feature makes it easy to handle many of the more tedious aspects of payroll, including handling automated payments, printable checks, direct deposit, and more. Click here to learn more about the benefits of adding Payroll to your Buddy Punch plan.
Buddy Punch Offers More to Motorcycle Shop Owners
So far, we've only highlighted a select few features Buddy Punch has. Consider the benefit you would get out of using others, such as:
Additionally, using Buddy Punch means getting acquainted with our blog section, which contains consistently updated information on new workforce management strategies and even new laws. There's also our Help Doc Center to get familiar with, which contains articles on how to best utilize Buddy Punch in your motorcycle shop.
If you have any questions or concerns, you can get in touch with our team via live chat to help you directly.
Buddy Punch works on any device with wifi or an internet connection. You can book a one-on-one personalized demo here.
Buddy Punch's Online Reviews
As of the writing date, Buddy Punch has 4.8 out of 5 stars and 724 reviews on Capterra.

Below, we'll list just a few reviews that speak to Buddy Punch's influence on workforce management. (Click here to explore the full list of reviews.)
"This was so user friendly and easy to navigate. It is very affordable and breaks the individuals hours down to a report that I could merge with our payroll provider. Also you can put in the job address so the employee has to be on-site to clock-in or out."

Click here to read the full review.
"This software has accomplished what we were hoping for – punching in and out when on site. We are a custom fab shop, so we use a lot of job codes and the software is easy to use for purpose. We eliminated paper tallies which over the course of a years time has saved us payroll in regards to employee rounding time on time sheets. "

Click here to read the full review.
"The interaction with the the different sections is seamless once a person learns all the processes that relate to time in and time off. Having the availability of the calendar option makes keeping up with personal time very simple. The features that allow changes to time and scheduling are made simple and are quick and easy to perform."

Click here to read the full review.
"The system is easy to use and our employees can operate it on their cell phones so we have more accurate time keeping as they travel to several properties and do many different types of projects in a day. The system allowed us to be able to add all the properties along with all project tasks so they simply have to just punch the buttons as opposed to having to type it all in themselves."

Click here to read the full review.
As these users noted, Buddy Punch is easy to use and provides comprehensive data on your team members.

Try Buddy Punch for Free
If you feel that Buddy Punch might be the right fit for your business, sign up for a free trial. You can also book a one-on-one demo, or view a pre-recorded demo video.
When I Work comes with powerful scheduling and time tracking features including:
At the time of writing, When I Work has a total of 964 reviews on Capterra (see here), with an average of 4.5 out of 5 stars.
"An company may manage time and attendance, create and amend employee schedules, add new tasks to the calendar, check timesheets, and fill shifts using the cloud-based employee scheduling tool When I Work. Using native and browser-based applications, When I Work enables users to manage schedules and track time on mobile devices."

Click here to read the full review.
Some of its key time management features include:
At the time of writing, Clockify has a total of 4281 reviews on Capterra (see here), with an average of 4.7 out of 5 stars.
"As a small business owner I appreciate having a tool that makes it easy to track time. This has allowed us to direct our time and efforts to the projects that were more profitable as well as making sure there was time for training and employee development. "

Click here to read the full review.
The Coast App helps you keep your team organized with features such as:
Coast has a rating of 4.5 out of 5 stars, with 47 reviews (see here on Capterra).
"Hands down – the ability to customize my items to fit my company's unique needs. Most of other software I looked at were about 50-80% right for my needs. Coast fits 95+% because I can change things to what I need. Also, their customer service is amazing. The team has spent plenty of time talking to e, showing me features, and asking for feedback about how they can improve the experience for me as an end user."

(Click here to read the full review.)
QuickBooks Time (formerly known as TSheets) has a wide range of features including:
QuickBooks Time has 4.7 out of 5 stars and 5,755 reviews on Capterra as of this post's writing..

"The ease of having everything in one place is extremely helpful! Having to swap between many platform leads to many human errors, naturally. Everything in a central location while still have the abilities of double checking time/bonus'/PTO it is extremely beneficial to myself as well as the managers of the departments who already have other platforms to keep track of for their own duties."

Click here to read the full review.
Choosing The Best Time Clock for Your Motorcycle Shop
We've managed to narrow down the many potential time clock options out there to just a few that we think would work great in a motorcycle shop setting – but ultimately the final judge on which one is "best" is going to be you. It might take a trial and error process to figure out which one works best for your team – but taking a close look at the features offered should help.
For example, if you're working on a budget and don't mind limited features, you might like Clockify. If having an in-app messaging system or checklists is important to you, the Coast App might be more your speed.
Otherwise, if all you're looking for is a powerful time tracking tool that's also easy to use from the first second and is accompanied by a helpful customer support team, then you really can't go wrong with Buddy Punch.

Try Buddy Punch for Free
Eager to test out Buddy Punch's time tracking for your motorcycle shop? Click here to sign up for a free trial. You can also book a one-on-one demo, or view a pre-recorded demo video.

You May Also Like…