5 Best Online Time Clock for Hobby Shop Owners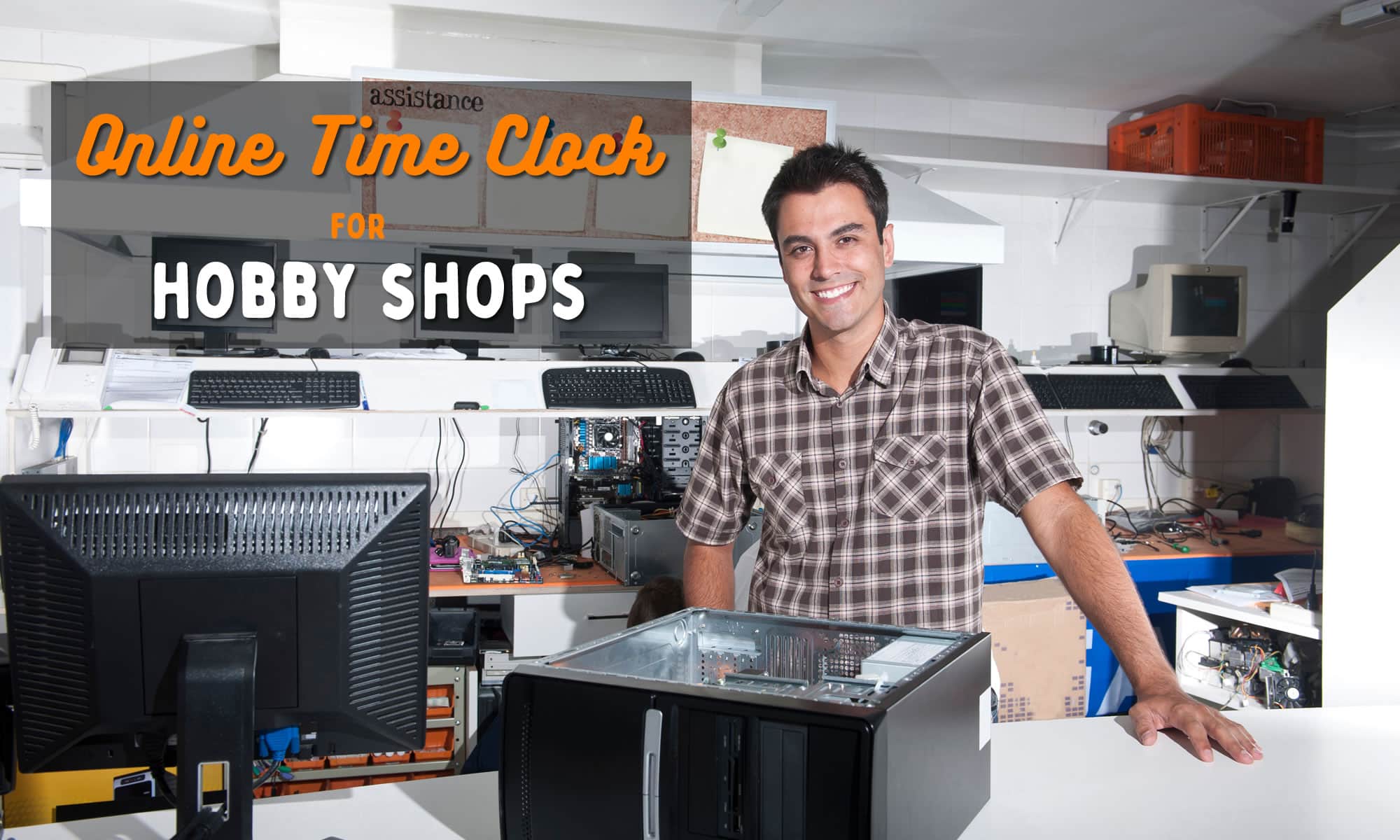 Hobby Shops are like many other retail stores when it comes to potential pitfalls – from relying on employee knowledge to help customers to needing round-the-clock care paid to stocking and shelving, proper time management is a critical component to maximizing profitability and productivity. This is why many hobby shop owners adopt time clock systems for employee management, though there are many potential setbacks in that regard as well. Choosing the "wrong" timekeeping system won't improve how well your employees perform. In fact, it'll only hold them back.
In this post we're going to outline some of the best options for time tracking in a hobby shop, including explanations for the type of time tracking we're promoting and why the tools we've chosen are effective ones. Hopefully, by the time you've reached the end, you'll have found a potential time clock solution that will work for your business.
Options for Online Time Clock for Hobby Shop
Digital vs Physical Timekeeping
One of the first questions to address when talking about timekeeping in retail is if you're going to use a manual method (such as a fingerprint time clock or RFID reader) or instead employ a digital time clock for your needs. In our minds, it's a settled issue, but let's look at the pros and cons of each.
Physical Time Clocks (Acroprint, Amano, uAttend, etc.)
Pros:
Some of these are biometric time clocks which means they're much harder to fool with time theft
There's no need to worry about making them work across multiple devices (different operating systems etc.)
Drastically improve on-site security, with built in features such as proximity badges and document stamps
Usually one-time payment
Cons:
Especially in the post-pandemic world, there are sanitary concerns when it comes to some of these fingerprint time clock systems.
Completely useless if any of your team members work remote
Come with their own set of maintenance and repair needs
Despite being single cost, they are priced in the hundreds whereas digital time clocks are much cheaper, but usually subscription based.
Digital Time Clocks (Buddy Punch, QuickBooks Time, Clockify, etc.)
Pros:
These days, digital time clocks tend to work across all common devices (iPhones, Android, Tablets, etc.)
Digital timekeeping software comes with a host of additional addons and features
These tools get constant upgrades (though part of their continued development is achieved through subscriptions)
Allow for tracking both onsite and remotely
Integrate with other software
Cons:
Tend to have subscription-based pricing
Some can be reliant on developer's servers staying online to access data
Learning how to use the software can be a barrier to usage
One thing we want to make clear: there's plenty of differences between individual time trackers. uPunch makes a physical card time clock system that's going to operate and feel differently than an Acroprint BioTouch time clock. Some of them include date stamps and are more traditional, some of them (such as Pyramid Time Systems) are sold as entire time clock bundles that include time recorders, punch cards, and keys, while Lathem time clocks are more straightforward.
Then, on the digital time clock side, Buddy Punch comes with a different set of features and a completely unique user interface when compared to say, Clockify, even though both are versatile web-based digital time trackers.
All of this is to say that there is a lot of variance, but our task right now is to judge these two categories on a general basis. When taken overall, digital time clocks are cheaper, more flexible, and easier to make use of for an extended period.
Now that we've settled that matter, let's dive into what we consider to be the 5 Best Online Time Clocks for Hobby Shop owners. Spoiler alert, we've mentioned three of them already.
Topping our list of potential time clocks for hobby shops, we have our very own Buddy Punch.
When we were creating this software, we had 3 specific attributes we wanted to focus on in order to maximize the positive impact it would have for business owners.
Employee Accountability. We wanted to make sure our electronic time clock would keep an emphasis on features that encouraged employees to be more mindful of how they spent their time on the clock. We achieved this through features such as Job Codes, Duration Entry, and PTO Management.
Design Simplicity. While adding features, we wanted to make sure we never lost sight of keeping Buddy Punch easy and accessible across a multitude of devices. With features such as One Button Clock In, Notifications, and Punch Rounding, usage of Buddy Punch is made as simple as possible for both administrators and team members.
Payroll Streamlining. Lastly, it was important to us to ensure that handling payroll was made as easy as possible for business owners. Through Payroll Reports on Demand, Overtime Calculations, and Payroll Integrations, we've ensured that employee hours are always accurate and paid out in a timely manner.
Next let's dive into each of these features to further explore the positive impacts they can have on time management in a hobby shop.
Note: If you'd rather skip the explanations and get a feel for Buddy Punch yourself, you can activate a free 14-day trial by clicking here.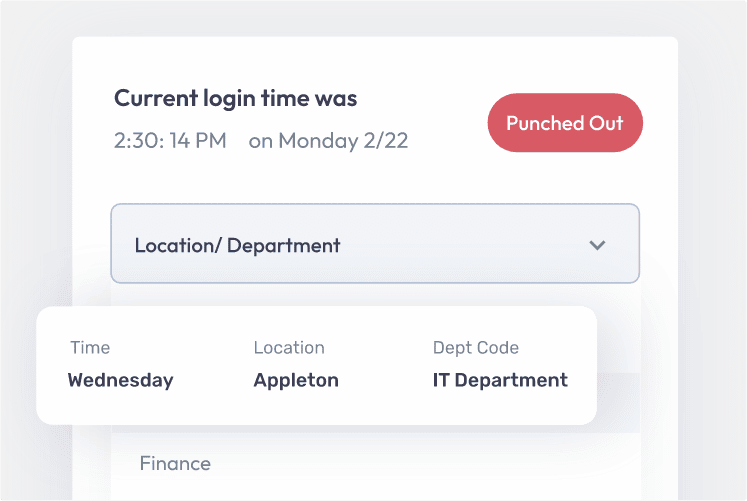 The Job Codes feature, aka the Department Codes feature, improves the transparency in your store when it comes to time spent on tasks. This feature allows employees to clock into jobs via entering a custom code as they punch in. Employees can also easily swap between different codes as they change tasks. Then, when you check their timecard you'll see the total time spent on each task.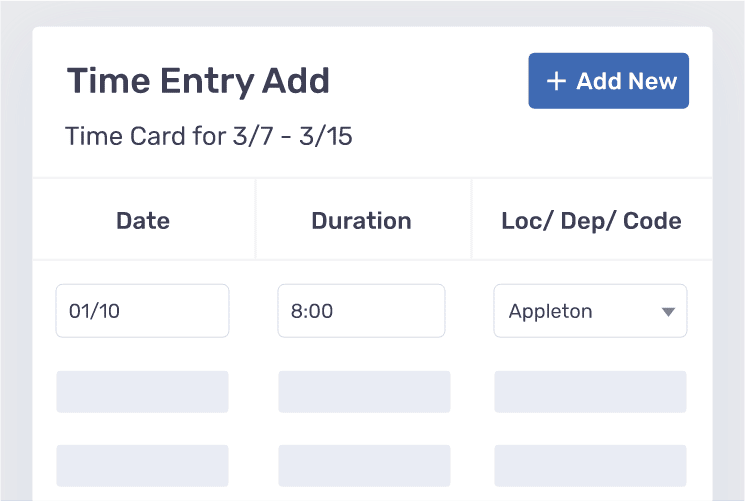 Buddy Punch's Duration Entry feature allows employees to report their time spent on tasks after the fact. Rather than clocking in and keeping up with what they do throughout the day, they can update their timecard with the tasks they've been doing throughout the day when they punch out For some employees, this style of self-reporting may be ideal so they can focus more on tasks throughout the day without glancing at their phones.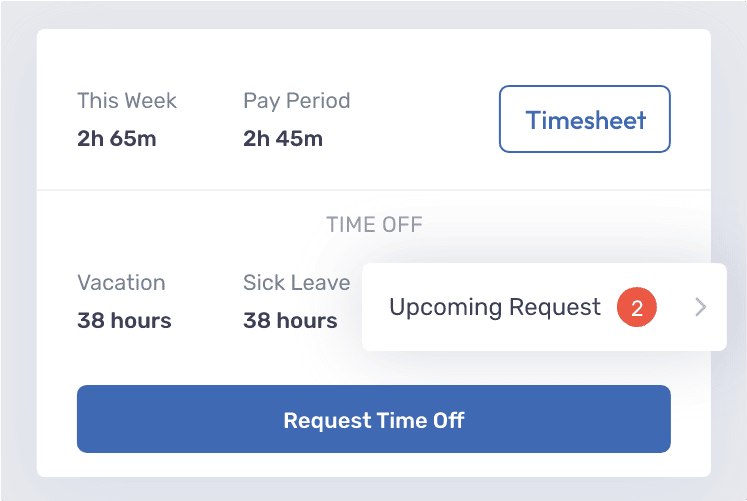 Buddy Punch's PTO Management is a powerful feature, with built-in options for the most common types of paid leave as well as the option to create your own custom type at will. But it gets better. You can also employ a self-service approach to PTO. Instead of having to approve or deny your employees' PTO requests, you can have them accepted automatically. This means you can instead focus on other aspects of running your hobby shop, such as testing new games so you can answer questions for customers.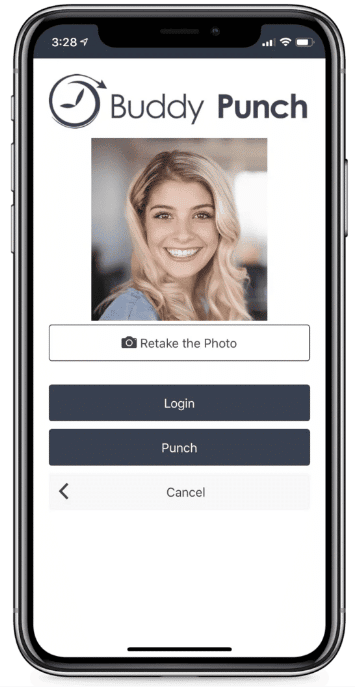 In our opinion, an employee attendance system should never lose sight of simplicity just because it's chasing after features like GPS tracking or facial recognition. That's why we made sure that Buddy Punch worked great across multiple devices and could be used as simply as possible. With just one button press, your employees can begin logging their time regardless of their chosen device.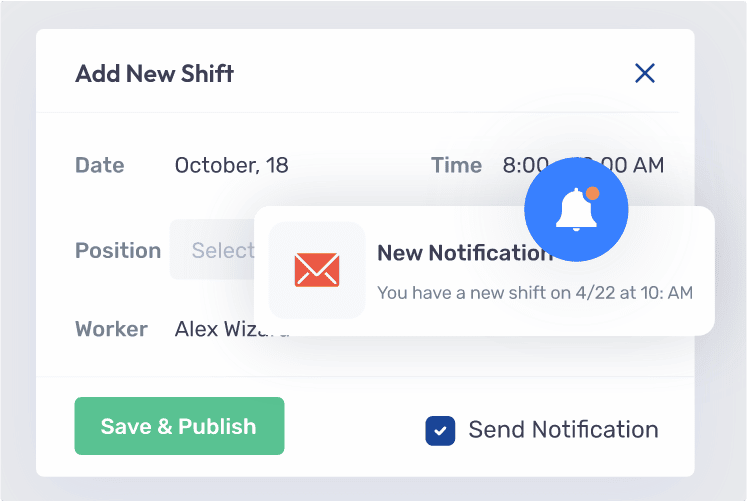 Buddy Punch has numerous built-in notifications for employees and administrators alike, including alerts on punch change emails, time card approval status changes, PTO changes, and more. Everyone can focus on work and rest assured that if something important needs their attention, they'll be notified.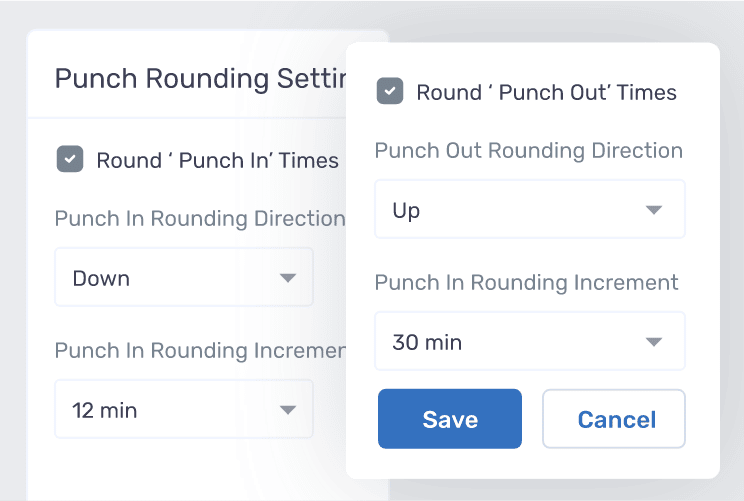 Buddy Punch has a punch rounding feature that's particularly useful if you need to round up, down, or to the nearest interval (anything from 2 minutes to 30 minutes) for employee punches. For example, if you want to set up Buddy Punch in your office as a kiosk, this is useful.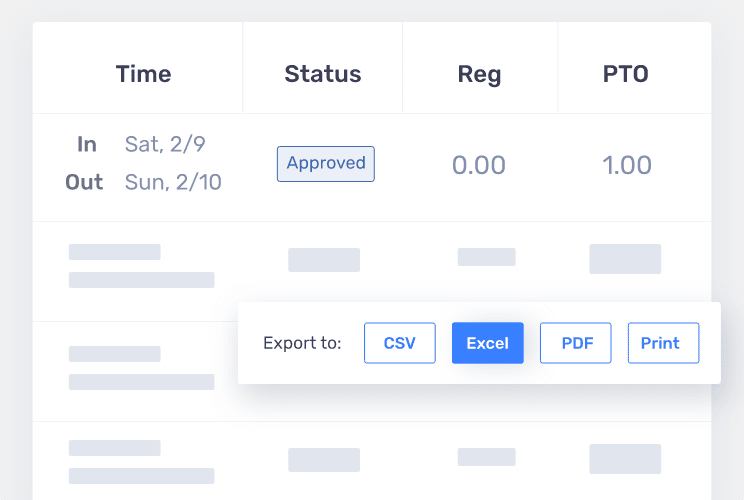 Buddy Punch has many customizable reports that you can generate on demand, including the payroll export (which includes information such as employee names, PTO banked, PTO accrual status, and more. This information can be exported as an Adobe PDF or an Excel CSV, depending on your preference.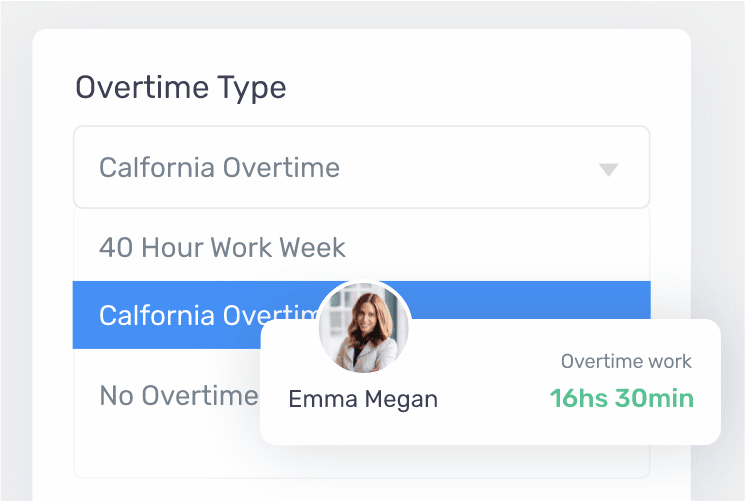 Buddy Punch's Overtime Calculations feature allows you easily keep track of mounting overtime. With this, all types of overtime (regular, double, etc.) are calculated automatically for you, which makes it easier to ensure that payroll reports are accurate when it comes time to pay your team.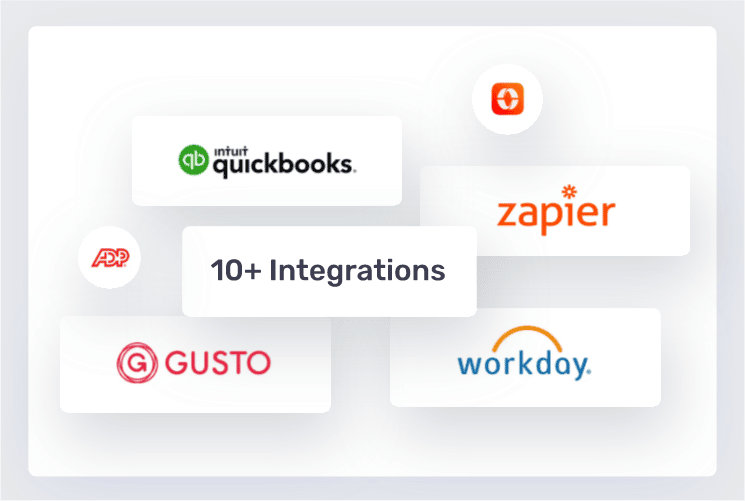 Buddy Punch Integrates directly with a wide range of popular Payroll Providers, including ADP, QuickBooks, Zapier, and more (click here to view the full list). This makes it easy to handle all of your billing, invoicing, and payments.

Buddy Punch Brings More to Hobby Shop Owners
So far, we've only detailed a select few features that Buddy Punch has. There's still more you get out of using this software, such as:
There are also out-of-app benefits to consider with Buddy Punch. Our help doc center contains useful articles and videos to guide your usage of our employee time clock system, our blog section is consistently updated with new guides on workforce management, and you can always reach out to our team directly via live chat to get any questions or concerns resolved.
Interested? You can book a one-on-one personalized demo of Buddy Punch here.
Buddy Punch's Online Reviews
As of this post's writing date, Buddy Punch has 4.8 out of 5 stars and 721 reviews on Capterra.

Below, we'll list just a few reviews that speak to Buddy Punch's impact on retail businesses. (Click here to explore the full list of reviews.)
"We started using Buddy Punch almost 3 years ago at our Pharmacy and we will continue to stick with it. The ease of use was fantastic. We have clerks that were used to signing in on a clipboard for the last couple decades, and they picked up on the program in no time. Reports are simple, the interface is great, and they are constantly updating features."

Click here to read the full review.
"Buddy punch allows me to easily punch in and out myself on my mobile device while also making it very easy to manage employees."

Click here to read the full review.
"Working with the Buddy Punch support team has been such a wonderful experience. The team is responsive, and eager to assist. Any questions we've had, whether using the free trial, or after we signed up as a customer, have been answered quickly. What a great platform."

Click here to read the full review.
"We already have seen cost savings in the amount of overtime logged due to staff not knowing how to read a military time (which is what our punch-card time clock uses). Having access to who is logged in and how many hours they've worked has proved useful to managers who are offsite, but still needing to monitor who is on the clock."

Click here to read the full review.
As these reviewers noted, Buddy Punch is easy to use and accompanied by a helpful support team.

Try Buddy Punch for Free
If you feel that Buddy Punch might be the right fit for your hobby shop, sign up for a 14-day free trial. You can also book a one-on-one demo, or view a pre-recorded demo video.
Connecteam is a time tracking software that helps you manage your employees all in one place, with features such as:
As of this post's writing date, Connecteam has 4.8 out of 5 stars and 201 reviews on Capterra.
"Connecteam is an efficient app that has helped me build training databases and easy reference materials for team members. It is also an effective way to communicate with and assess team needs throughout the work week."

Click here to read the full review.
QuickBooks Time (formerly known as TSheets) is a popular online time clock with a wide variety of features including:
At the time of this post's writing, QuickBooks Time has a rating of 4.7 out of 5 stars and 5,744 reviews on Capterra.

"The ease of having everything in one place is extremely helpful! Having to swap between many platform leads to many human errors, naturally. Everything in a central location while still have the abilities of double checking time/bonus'/PTO it is extremely beneficial to myself as well as the managers of the departments who already have other platforms to keep track of for their own duties."

Click here to read the full review.
Clockify is one of the most popular time tracking software options thanks to its relatively robust free plan. Its features include:
At the time of writing, Clockify has a total of 4267 reviews on Capterra with an average of 4.7 out of 5 stars.
"Clockify has helped my team get our projects organized for quite some time. We enjoyed the free version for a little over a year before we started opting for the paid version since we want to take advantage of some of the paid features such as automation, API integration, templates, and other productivity features to further improve our operations."

Click here to read the full review.
Coast is a newer time tracking software that's quickly growing in popularity, possibly due to its wide range of powerful features:
Coast has a rating of 4.5 out of 5 stars on Capterra, based on 46 reviews (see here).
"We use this app for about 25 employees. It is very easy to manage and helpful when assigning tasks to employees. We also use it to request time off. Managers get the notification immediately and can approve or deny the request."

Click here to read the full review.
Choosing the Best Time Clock for Your Hobby Shop
Though we've managed to narrow down the options of time clock software to the top 5 options, you're still going to have to look closely at each one to determine which is the best fit for you. Luckily, taking a close look at the features offered can be a big help.
If you like the idea of invoicing directly through an app, you might like Clockify. If making use of checklists and forms is critical to your managerial style, Connecteam could be a good fit for your store.
Otherwise, if all you're looking for from a time tracking software is a helpful customer support team, an easy-to-use design, and powerful features that can be enabled or disabled at will (sometimes on a per-employee basis), then you really can't go wrong with Buddy Punch.
Try Buddy Punch for Free
If you feel that Buddy Punch could work for your hobby shop's time management, sign up for a free trial. You can also book a one-on-one demo, or view a pre-recorded demo video.

You May Also Like…