5 Best Online Time Clock for Garden Stores (In-Depth Post)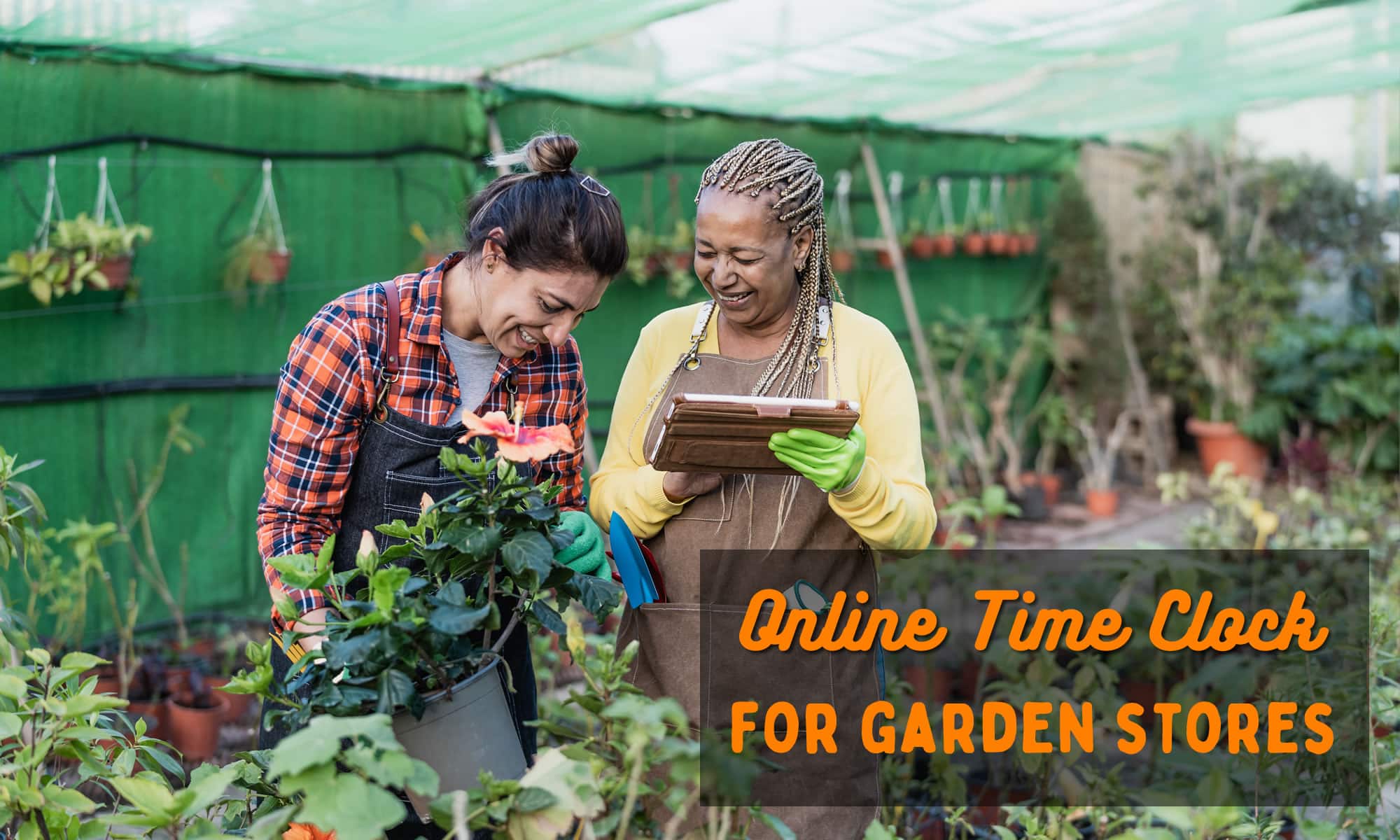 Time tracking software serves a unique function when it's used in garden stores. For these garden centers, physical labor, plant knowledge, and customer service are major aspects of what's going to be expected from in store employees daily. How they manage their time is both part of your business's profitability and your employees' health.
Rather than your employees constantly glancing at the outdoor wall clock in-between helping employees and adjusting the sprinklers on your botanical best sellers, we're going to recommend that you make use of one of the 5 Time clock options we've listed below to help improve your workforce management. These are tools we've judged based on how effective their functions are, how flexible they are for usage on multiple devices, and what their existing users have to say.
Hopefully, with this post, you'll find one that improves time management in your garden store.
Online Time Clock for Garden Stores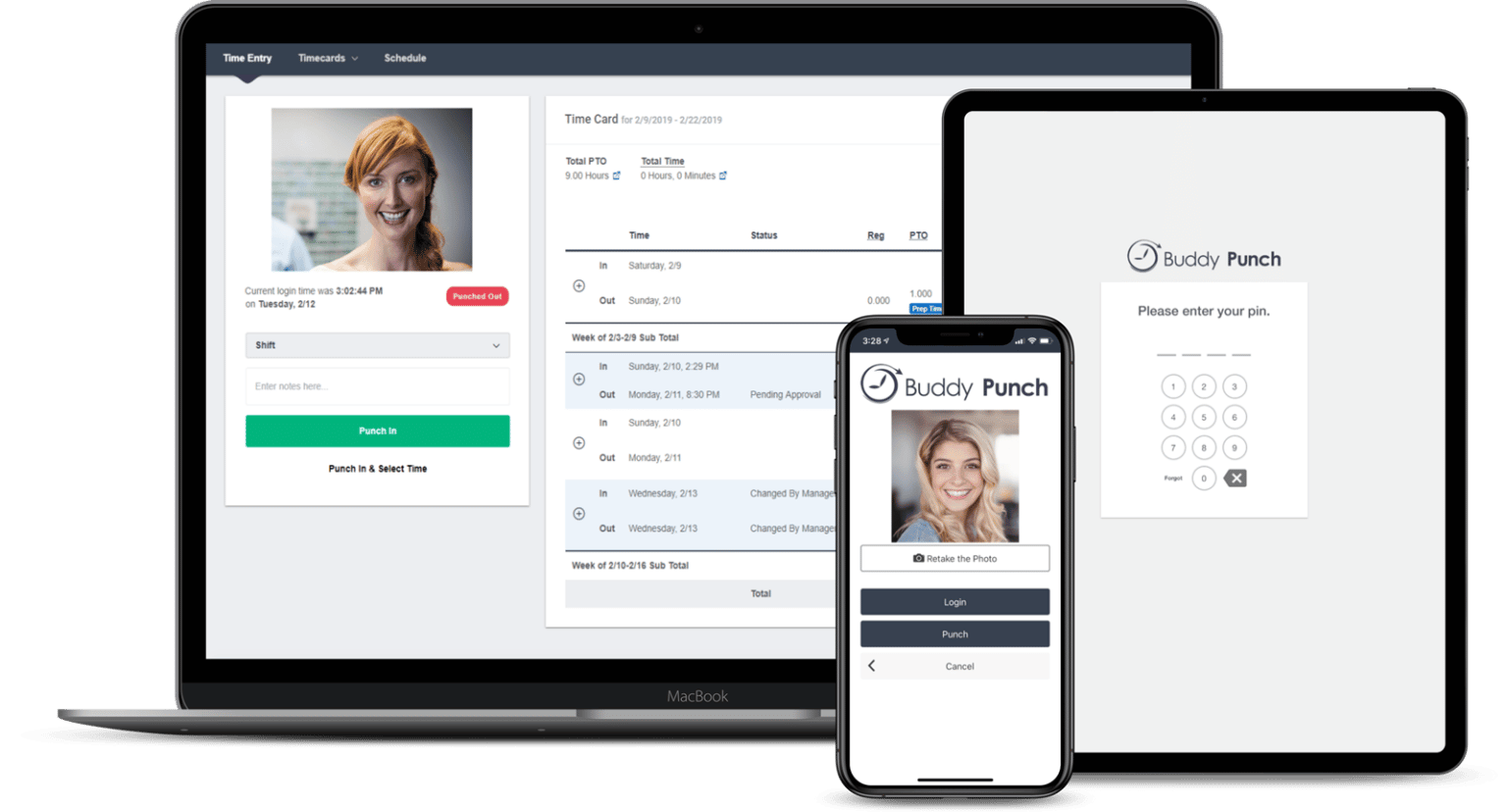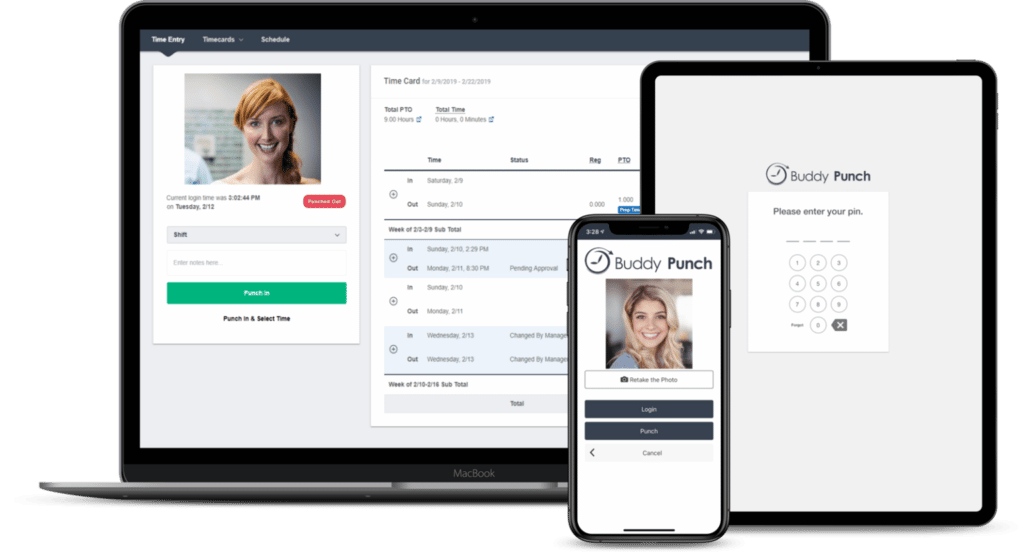 Kicking off our list of time clocks for garden centers, we have our very own Buddy Punch.
It was almost 10 years ago when we began our search for a heavy-duty time clock software that would help us improve our workforce management. Back then we stuck to manual methods, using nothing more than timesheets and digital clocks to determine how much time our employees were spending on tasks. It wasn't until we started to look at expansion and optimization that we realized just how much time and money was being lost sorting through employee data and verifying its accuracy for payroll. We were behind the times; it was like digital had come but we were still stuck in analog.
Rather than stick to our DIY methods, we decided to upgrade. Once we found that many of the time clock options on the market didn't fit our needs, we decided to build our own. Thus, Buddy Punch was born.
Which brings us today, with Buddy Punch including a wide variety of features such as Drag & Drop Scheduling, Automatic Breaks, Job Codes, Notifications, OT Calculations, PTO Management, Customizable Reports and more. Whether you want to use it on apps for outdoor use, or you want to manage employees from your home office, Buddy Punch has you covered.
Next let's dive into each of these features with some quick, easy to read breakdowns that make it clear how they can improve management of garden stores.
Note: If you'd rather get a hands-on feel for Buddy Punch instead, you can sign up for a 14-day free trial by clicking here.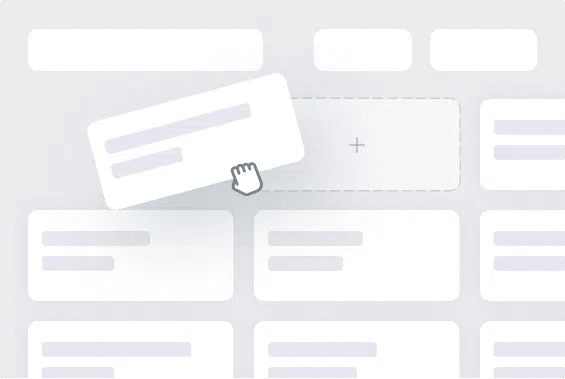 Buddy Punch makes it incredibly simple and easy to schedule employee shifts for any task from setting up displays for home decor to checking hygrometers. Simply create a shift by clicking on an empty cell, then drag and drop it as needed. Best of all, once you publish the completed shift, Buddy Punch will automatically notify all employees.

Need to keep up with employee breaks? Are some of your team members forgetting to clock in or clock out appropriately? The Automatic Breaks feature will deduct time from your employees' timecards based on the specifications you set. For example, you can set a 1-hour break to trigger automatically after 5 hours on shift. Now it won't matter if your employees spend most of their time stalling and staring at the numerals on the Howard Miller decorative clock you've hung outside; their timecard will reflect an accurate, reasonable time on the clock.

Let's say someone comes into your business looking for a plant that would go well with their room decor. How much time does your employee spend trying to sell a weather-resistant Geranium working well next to the silent non-ticking wall clock for the living room the customer just described? The Job Codes feature lets employees punch into a task whenever they clock in (and they can easily swap between different jobs while on the clock). When you check their timecards, you'll see how much time they spent on every task.
This feature lets business owners dial up time spent on more profitable tasks, while moving the opposite way on things that don't move the needle. For example, maybe your business would be better off spending less time adjusting the weather station and should instead open up opportunities to deliver on same day delivery of plants to customers that live locally.

We mentioned the value of employees at a garden store spending the time to research earlier. The Notifications feature helps your team members clear time to look up that alarm clock a customer just mentioned on Amazon that they wanted to know if a fiddle-leaf fig would look good next to.
This Buddy Punch offers several built-in notifications, such as punch change emails, timecard approval status changes, PTO changes, and more. These features are available for both employees and managers. So go ahead–take some time to look up a La Crosse Technology Arabic numeral clock with a glass lens (just because a customer mentioned it) and figure out which plants would look best when paired near it. If anything important needs attention you'll be instantly alerted.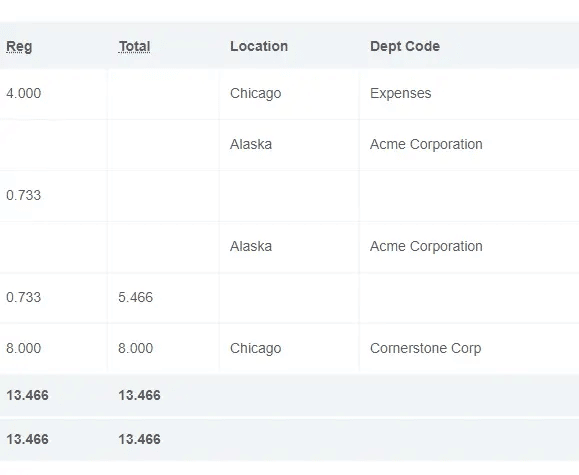 Select from more than a dozen overtime types to determine how your overtime pay will be calculated – even on a per-employee basis. Regular, overtime, and double overtime is calculated automatically, making it easy for you to stay accurate when it comes to the financial drain that is OT payments.

Buddy Punch lets you transform how you handle paid time off. You can use the more typical paid leave types (personal, sick, vacation, etc.) or create your own custom type at will. What makes this feature especially stand out is the self-service approach that it enables for employees. Instead of having to take time away from looking up metal frame supports for plants, your employees can handle themselves.
In our opinion, Buddy Punch's data collection wouldn't be very useful if it couldn't organize that data into an easily understood format for business owners to use. Enter the Customizable Reports feature.
From Payroll Exports to Hours Summaries and more, you can export data into Adobe PDF or Excel CSV formats for your later analysis.
Buddy Punch Brings More to Garden Stores
So far, everything we've highlighted are just a few of the total package you get when you turn to Buddy Punch as your time clock solution. Consider other benefits such as:
There are also out-of-app benefits to this software:
It comes with access to our Help Doc Center, which has many useful articles on videos that show how to get the most out of Buddy Punch
Our Blog Section is updated with new strategies or information that help business owners master workforce management
Our Customer Support Desk puts you in contact with our team via live chat, which lets us answer any questions or concerns you may have (whether they be about Buddy Punch or time management in general)
Buddy Punch is both a website and a mobile app, so it works on any device with an internet connection or wifi. You can book a one-on-one personalized demo here.
Buddy Punch's Online Reviews
As of the writing date, Buddy Punch has 4.8 out of 5 stars and 713 reviews on Capterra.

Below, we'll list just a few customer testimonials that show how Buddy Punch functions as a timekeeping software. (Click here to view the comprehensive list of reviews.)
"The Customer Support team is super responsive, thorough, and effective. Their support software allows for much quicker response times than you could get on the phone. Their team is knowledgeable about my organization and the way that we use the platform – I have received many helpful suggestions to how we can best leverage the BuddyPunch platform in our sometimes complicated organizational structure."

Click here to read the full review.
"Great, saves me time in calculating punch hours, and gives the employees extra confidence that their hours are being calculated fairly and accurately."

Click here to read the full review.
"BP has been extremely accessible for customer service and have been open to suggestions for improvements/additional services. They have steadily grown over the last several years, offering more and more helpful services and integration with other programs."

Click here to read the full review.
"Buddy Punch is easy to set up and use. Once staff is set up in Buddy Punch they are able to manage their time cards with min assistance. We have used the facial recognition and the scan code- The facial recognition works the most consistently. It is pretty self explanatory for staff to be able to put in PTO for approval and add notes if they need a time adjustment because they forgot to time in or out."

Click here to read the full review.
As these reviewers noted, Buddy Punch is easy to setup use for both employers and employees, and comes with a helpful and responsive customer support team.
Try Buddy Punch for Free
If you feel that Buddy Punch might be the right fit for your garden store, sign up for a 14-day free trial. You can also book a one-on-one demo or view a pre-recorded demo video here.
At the time of this post's writing, DeskTime has a total of 343 reviews on Capterra (see here), with an average of 4.5 out of 5 stars. Its features include but are not limited to:
Like Buddy Punch, you can try DeskTime for 14 days free, no credit card required.
"Pros: Ability to monitor team in a single window. Knowing productive time vs desktime. Gives me peace of mind knowing i am enabled. Trust does mean I am incapable of monitoring, so I have to Trust. Trust means I am capable of monitoring and I trust. The capability factor is facilitated by desktime."

Click here to read the full review.
Insightful (formerly known as Workpuls) is a data-based time tracking software. Some of its key features include:
At the time of writing, Workpuls has a total of 71 reviews on Capterra with an average of 4.7/5 stars.
"The easy set up and web based application gives instant start up and it allows a gradual use of the sophisticated functionality which is built into the software. Software insight give a real view of how users are using the software assets and has enabled us to re-evaluate software product usage and license management of expensive softwares. The software insights also helps us identify training needs after evaluating how different staff use various softwares with less effectivity. "

Click here to read the full review.
At the time of writing, When I Work has a total of 955 reviews on Capterra with an average of 4.5 out of 5 stars. Some of its functions include:
"Gone are the days of me trying to create weekly and monthly calendars and juggle handwritten requests for sick and vacation time. Staff can request through When I Work and I can easily update our schedule. I've saved hours and hours a month being able to utilize the templates as well."

Click here to read the full review.
Last but not least, we want to highlight TimeCamp. This software has several useful time tracking features including:
At the time of writing, TimeCamp has a total of 562 reviews on Capterra with an average of 4.7 out of 5 stars.
"Being able to simply track time worked on different projects by different business analysts was always tricky, often analysts would be guessinmating at the end of the week. TimeCamp have solved this issue and we can now accurately track and invoice hours spent on each project."

Click here to read the full review.
Choosing The Best Online Time Clock for Garden Store
Though we've managed to narrow down the options of time tracking software to some of the most liked ones, there's still some filtering you have to do to find the one that works best for you. Thankfully, using software isn't like buying a physical tool and dealing with installation, warranties, and other drawbacks. Many of these programs come with free trials that let you test them out without any investment.
If you're a big fan of data and multiple styles of tracking, DeskTime might be the right software for you. If you want a time tracking software you can also use for invoicing and billing, maybe TimeCamp will be more your speed.
Alternatively, if all you want is a comprehensive tool that you and your employees can easily use, a wide range of features that can be enabled or disabled at will, and an accompanying customer support team, then you really can't go wrong with Buddy Punch.
Try Buddy Punch for Free
If you feel that Buddy Punch could be the right fit for your Garden Store, sign up for a free trial. You can also book a one-on-one demo, or view a pre-recorded demo video.

You May Also Like…