The 6 Best Online Time Clock for Car Dealerships (In-Depth Post)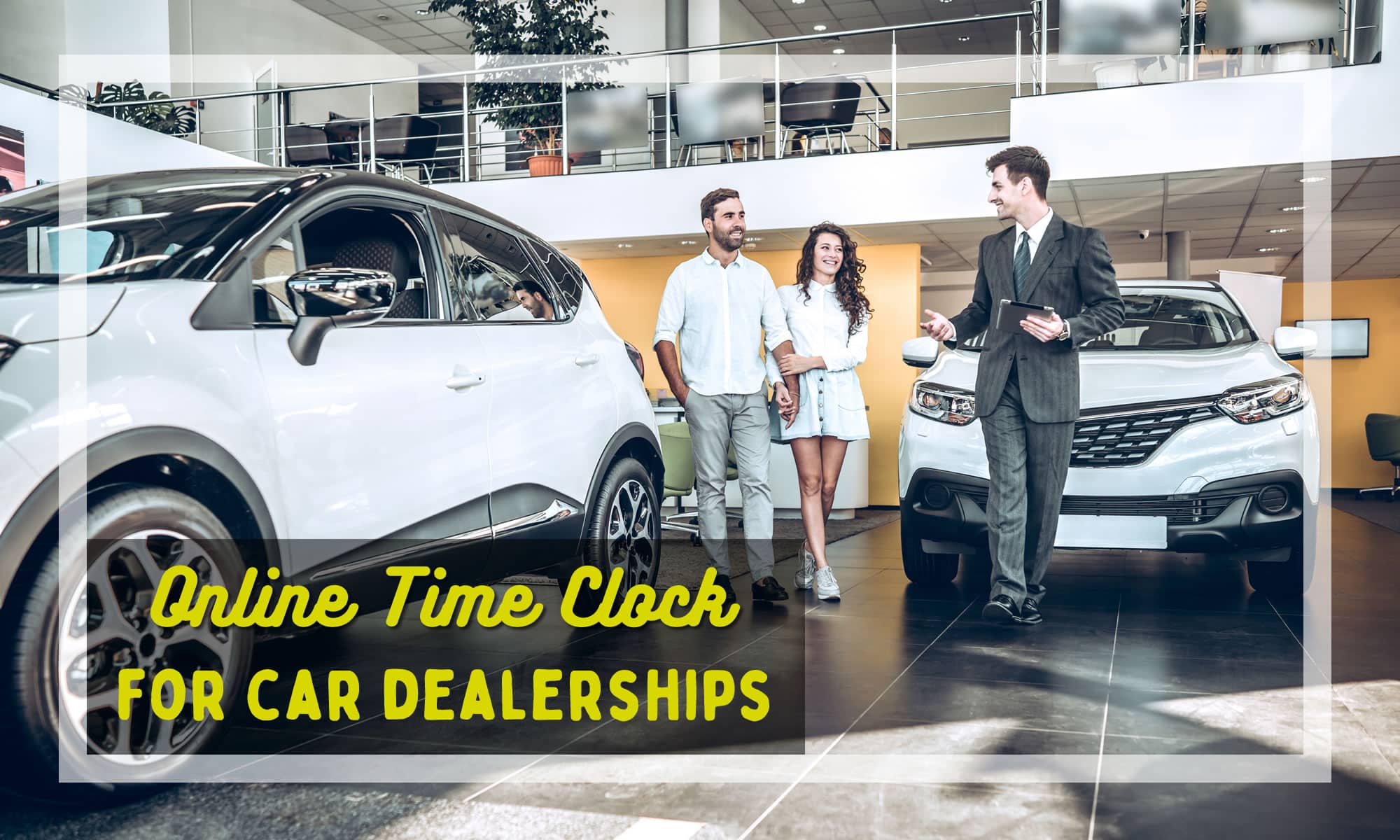 Managing time at a car dealership presents a unique challenge. From your car salespeople to your finance managers and service technicians, you get a lot more variance in the tasks that have to be tackled on a daily basis than most office job sites. Ideally, if you were going to implement a time and attendance software into this environment, it'd be one that was versatile enough to work with these many and varied jobs all-in-one.
But there's also a danger here. If you're unable to find a versatile employee time clock system, any tool you try to use to manage your team members' time might backfire. Instead of facilitating them being able to focus on their work and get a better understanding of how to optimize their productivity (and thus optimize your profits), they might struggle to get a handle on using the time tracking software you choose, resulting in frustration, lost time, and a distracted mindset that leads to inadequate performance and work.
That's why we've decided to create a list of the top 6 time clocks for business owners looking to improve their workforce management in their car dealerships. These are tools we're judging based on their customer reviews, features offered, and ease of use across platforms. Hopefully, through this list, you'll be able to make an informed decision about which one will work best for you.
Online Time Clock for Car Dealerships
Topping the list of time clocks to use while running a car dealership we have our very own Buddy Punch. But there's a specific reason we think it's one of the best.
Back in 2013, we were still using manual timesheets to keep up with 20 employees at 3 different locations. It worked adequately enough, but between the many different jobs our employees were working, and our desire to have an easier time gathering accurate employee hours and transferring them for payroll, we quickly realized we'd have to ditch the manual methods and turn to time tracking software if we wanted to really optimize how our business ran.
We looked thoroughly at our options. From cloud-based time clocks to biometric time clocks, we were ultimately disappointed in what we saw. Nothing fit the mix of functionality, ease-of-use, and customer support that we wanted. So we set out to create our own attendance tracker, and Buddy Punch began development.
Now, with features such as GPS Tracking, Geofencing, Drag & Drop Scheduling, Shift Trades & Covers, Notifications, Facial Recognition, PTO Management, Payroll Integrations and more, business owners are able to exercise complete control over their workforce. Best of all, since it's both a website and an app, Buddy Punch works on any device with an internet or Wi-Fi connection, including smartphones (iOS or Android), Tablets, and Desktops.
Now let's dive into some of those aforementioned features to show exactly how they're useful for a business owner looking to improve employee accountability and business profitability for their car dealership.
Note: If you'd rather skip the explanations and take Buddy Punch out for a test drive, you can begin a 14-day trial of our software by clicking here.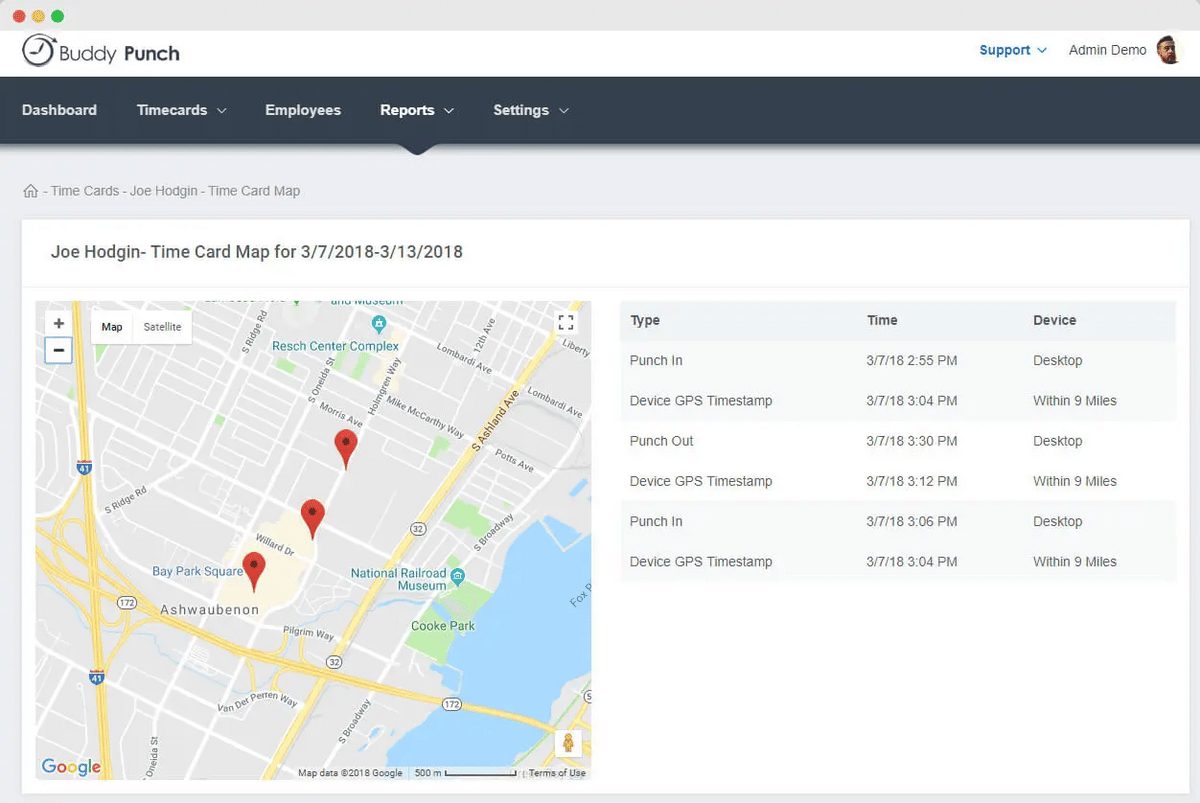 Buddy Punch's GPS Tracking feature allows you to keep track of where employees are when they clock in or go off-site. It does this by capturing GPS coordinates on every punch, which can then be viewed on an interactive map or by visiting an employee's timecard. You can even see where your entire team is all at once. This feature is great if you have concerns about employee productivity whenever they're not onsite.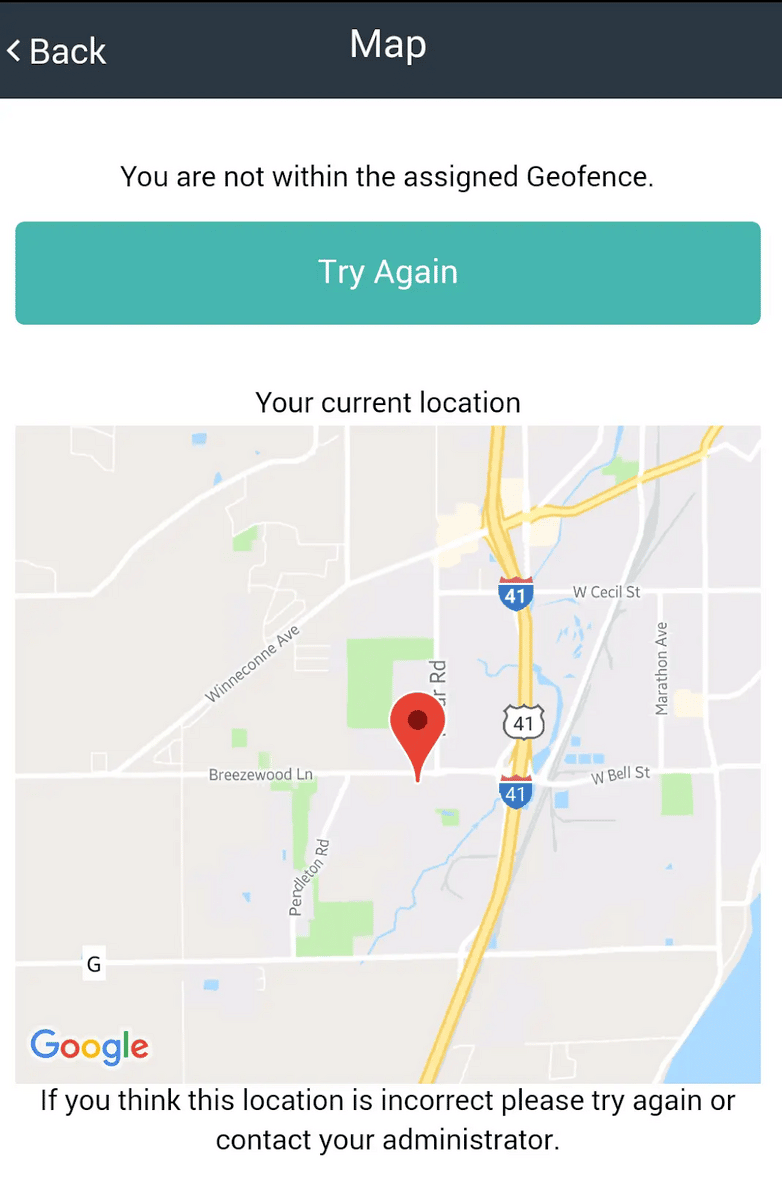 Buddy Punch's Geofencing feature is a set-and-forget function that can give you control over your employees if you manage multiple locations. With this, you can create a radius (called a Geofence) on an interactive map. If any of your employees attempt to begin logging time while outside one of these designated locations, they'll be denied.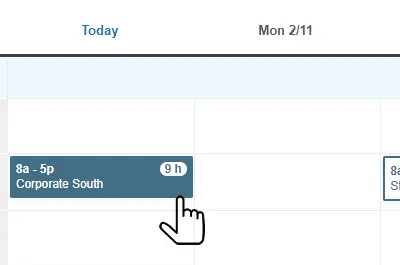 You can use Buddy Punch to streamline shift management at your dealership. Creating a shift is simple enough, achieved by simply clicking on an empty cell in Buddy Punch. From there, you can drag and drop shifts as needed for your week. Best of all, once you publish the schedule, all your relevant employees will be automatically notified.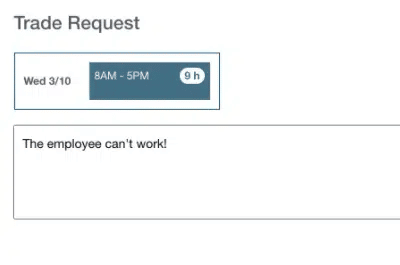 The Shift Trades & Covers feature allows employees, managers, or administrators to initiate shift trades with other employees – perfect for managing your car dealership scheduling. Additionally, the covers option allows your workers to express some autonomy by covering for other employees that are unable to work.

Buddy Punch offers several built-in notifications for a wide variety of things that employees and managers alike would like to stay apprised of, such as punch change emails, time card approval status changes, PTO changes, alerts when approaching overtime, and more. This feature helps your salespeople and managers focus on their work, since they know they'll be notified if something important happens.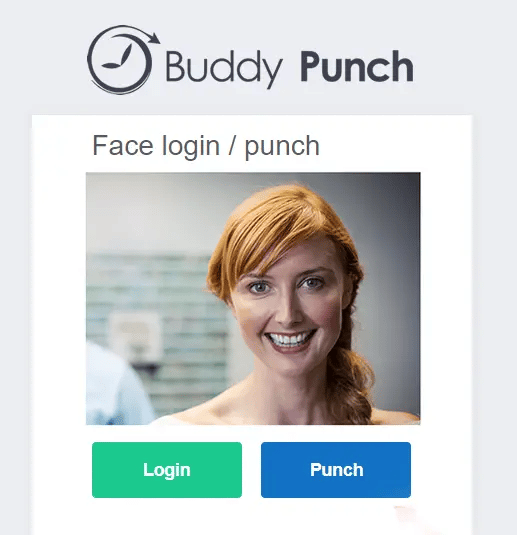 Worried about time theft? Buddy Punch's Facial Recognition feature directly combats it by taking a photo of employees on punch and comparing it with their photo on file to make sure they are who they say they are. This is a no-touch way to help improve your security, and is especially useful if you set up Buddy Punch in your car dealership as a kiosk.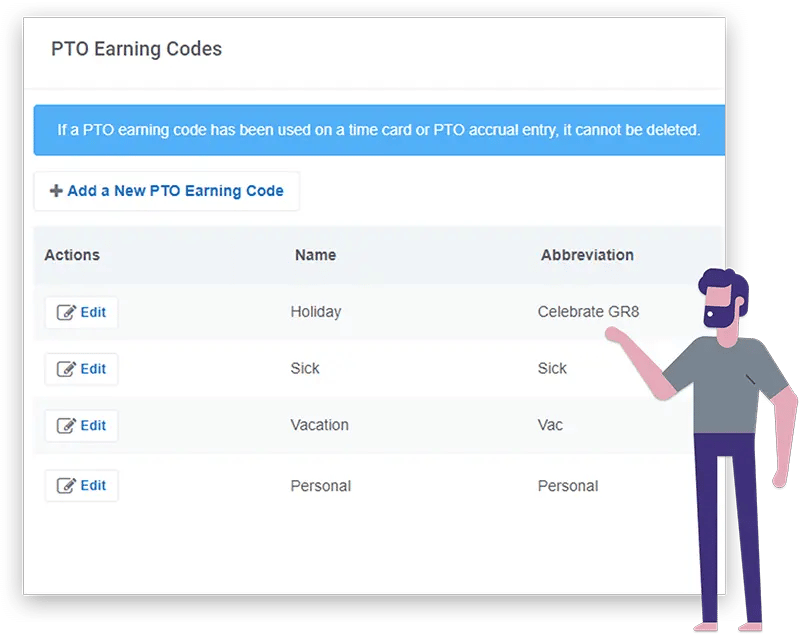 In our opinion, Paid Time Off is usually one of the biggest hassles a business owner has to deal with. Buddy Punch lets you handle it like a breeze, so that you never lose track of your dealership's team members again. In addition to hosting some of the more common types of paid leave (sick days, vacation time, personal leave etc.) you can create custom ones at will. Furthermore, you can allow employees to take a self-service approach to PTO rather than having to approve them manually. If enabled, employees will be auto approved when they request time off, which means you'll be able to focus on other aspects of your dealership rather than micromanaging your team.

To make it easy to deal with handling the accurate employee data you're going to be gathering with Buddy Punch, we've integrated with a number of big name payroll processing software to help dealership owners handle invoicing, billing, and payments. Some of the names that Buddy Punch works with include QuickBooks Time, Zapier, ADP, and more (view the full list here).
Buddy Punch Empowers Business Owners
So far, we've only scratched the surface of everything you get when you use Buddy Punch. There are many other features that help you boost employee accountability and get a feel for labor costs, such as:
There are also out-of-app benefits to using Buddy Punch to consider:
You get access to the Help Doc Center: a resource devoted to guiding business owners (through text as well as video) on how to best utilize Buddy Punch in their business.
You'll get updates on the Buddy Punch Blog, which is dedicated to providing up-to-date information on techniques, new laws, and technology comparisons to help business owners make informed decisions in their workplace.
You'll be able to freely make use of the Help Desk Center, which will put you in contact with our team directly to answer questions or guide your usage via live chat.
Buddy Punch is available on any desktop or mobile device with an internet connection. Interested? Don't hesitate to book a one-on-one personalized demo.
Buddy Punch's Online Reviews
As of this post's writing date, Buddy Punch has 4.8 out of 5 stars and 711 reviews on Capterra.

Below, we'll list just a few reviews that speak to Buddy Punch's impact on time tracking. (Click here to explore the full list of reviews.)
"Working with the Buddy Punch support team has been such a wonderful experience. The team is responsive, and eager to assist. Any questions we've had, whether using the free trial, or after we signed up as a customer, have been answered quickly. What a great platform."

Click here to read the full review.
"This software is incredibly easy to use both by the administrator and by the employees. They make it easy to be compliant with federal and state laws for tracking hourly employee time and breaks. It is easy to control which employees can change their own check ins/check outs, and it is incredibly easy to make changes when needed. I also love that employees can choose to fill in their own PTO and mark it appropriately for what type they have used."

Click here to read the full review.
"I have worked with A LOT of HR products including many different time keeping systems. 2018 was the first year I was introduced to Buddy Punch and I have never experienced such amazing customer service as I have with Buddy Punch. They are like the Amazon of time keeping systems. They're live chat is with real people who quickly solve any issues that arise."

Click here to read the full review.
"Our staff was able to transition to using Buddy Punch across a wide variety of shifts, so it was easy, simple and did what we needed it to. I like that users can go back and edit as well as see reports, plus employers can review it easily and create categories"

Click here to read the full review.
As these customers noted, Buddy Punch is easy to use, comes with a helpful customer support team, and takes no time at all for team members to adjust to.

Try Buddy Punch for Free
If you feel that Buddy Punch might be the right fit for your dealership, sign up for a 14-day free trial. You can also book a one-on-one demo, or view a pre-recorded demo video.
When I Work is a popular time tracking software that helps you create schedules in minutes with features including (but not limited to):
As of this post's writing date, When I Work has 4.5 out of 5 stars and 955 reviews on Capterra.
"It's a great application if you handle a large team and you need to keep track of your employees schedule, time clock , and shift staffing. It can handle up to 75 users. We used this application when i joined a part time job in sales. And it was easy to set up both in desktop and mobile. And when i logged in I can see all members of our department in the Team messaging feature."

Click here to read the full review.
Clockify is a popular free time clock app to use for most business owners, though it's important to note that its free version limits the features you can use. The full list of features in the paid version includes:
At the time of this post's writing, Clockify has an average rating of 4.7/5 on Capterra, based on 4263 reviews.
"Being able to capture a weeks worth of time on specific tasks has been an enormous help. The user interface is clean and friendly, and the most recent feature I've started using is "Copy last weeks time and activities" which means if I have 2 similar weeks, I can copy last week and just made little tweaks where required. It has made life so easy."

Click here to read the full review.
Connecteam is an all-in-one employee management solution with many useful features such as:
As of this post's writing date, Connecteam has a rating of 4.8 out of 5 stars with 198 reviews on Capterra.
"Our entire business is based around scheduling, we send workers out into the field and their tasks and shift times are liable to change with no warning. I sit at the desktop app in the middle of all the action and my team use their mobile phones to update me constantly. Lots of software does that, such as Deputy etc, but I liked the ease of scheduling."

Click here to read the full review.
TimeCamp is a simple project and time tracking software with features including:
At the time of this post's writing, TimeCamp has a total of 562 reviews on Capterra, with an average of 4.7 out of 5 stars.
"We have trying to manage better out time spent in projects and understanding which activities are causing delays or need improvement in order for the team to be more efficient. With TimeCamp we are capable to understand exactly which part of the project require more time so we can find a solution and also the saturation of the team so we can distribute workload in a fair basis."

Click here to read the full review.
Paymo is a time clock software that promotes team cohesion through features such as
At the time of this post's writing, Paymo has a total of 424 reviews on Capterra (see here), with an average of 4.7 out of 5 stars.
"Paymo is an advanced project management platform, providing modern solutions to enable you to achieve success in project management. Paymo enables users to deal with a group of tasks at the same time, which increases productivity and reduces time and effort, especially that which was done with office work by all members of the work team. "

Click here to read the full review.
Choosing The Best Time Clock for Your Car Dealership
Even though we've managed to narrow down the total options of time clock software to some of the strongest choices, there's still some vetting you'll have to do to figure out which one really works best for your managerial style and your employees. Luckily, taking a close look at the features can be a big help.
For example, if you're a fan of organizational techniques like Kanban Boards or Gantt Charts, you'll probably like Paymo. If you're working on a budget and don't mind limited features, you should check out Clockify first.
Otherwise, if all you're looking for is a versatile tool that any of your team members can easily and quickly adapt to, with plenty of features that can be enabled or disabled at will as well as an effective customer support team to help guide you – then you really can't go wrong with Buddy Punch.
Try Buddy Punch for Free
If you feel that Buddy Punch could be the right tool to help you manage time at your car dealership, sign up for a 14-day free trial. You can also book a one-on-one demo, or view a pre-recorded demo video.

You May Also Like…