Online Time Clock for Boat Shop Options (In-Depth Post)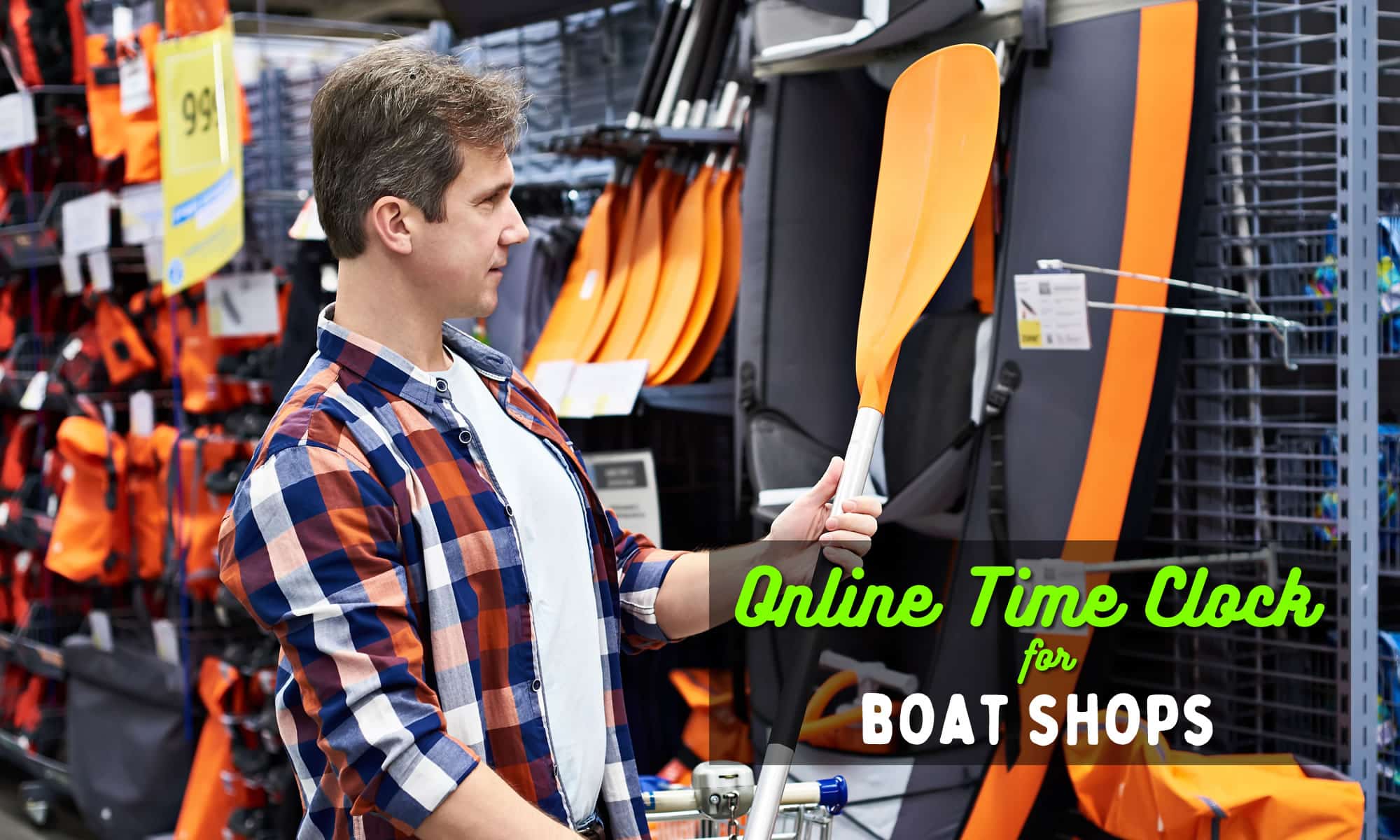 Employees working at a boat shop have a demanding job to do: they need to keep up with stocking and storage of boats and boating accessories (weather instruments, nautical decor etc.), repair, maintain, and research boats, and attend to any customers that happen to enter the shop throughout the day. Even with extremely competent employees, it's easy to see how they might get overwhelmed, especially during a busy boating season.
That's where time clock software comes in, helping boat shop employees to keep up with how they spend their time while on the clock. Ideally, a great timekeeping software will maintain design simplicity while encouraging employee accountability and streamlining payroll.
So today we're going to list out our top 5 picks of time clocks that would work well in a boat shop. Hopefully, by the time you've looked through this list, you'll have found a time clock that works for your managerial style.
Online Time Clock for Boat Shop Options
When we first set out to develop Buddy Punch, we were dedicated to creating a time clock that could work for as many business owners across as many different industries as possible. When it comes to running a boat shop, you'll have access to features such as Drag & Drop Scheduling, Shift Trades & Covers, Job Codes, Managers Delegation, Notifications, PTO Management, Customizable Reports, Built-In Payroll and more.
Now let's dive into each of these features to help demonstrate exactly why they'd be useful for a boating shop (especially if you're invested in the benefits of employee accountability, design simplicity, and streamlined payroll).
Note: If you'd rather skip the breakdown and try out Buddy Punch for yourself, it's worth noting that you can activate a free 14-day trial by clicking here.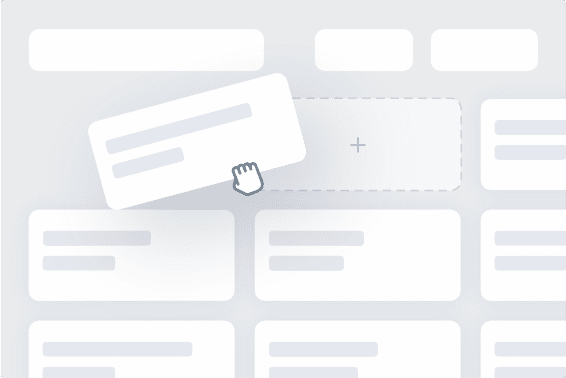 Buddy Punch makes it easy to schedule your employees for shifts. Whether you need someone to come in and man the desk for checkout, or you want to schedule a team member to look into warranties, Weems & Plath barometers, or tide clocks, you can do this in a single button press in Buddy Punch's user interface. Once the shift is created, you can drag and drop as required, and once you're satisfied with the schedule you can publish it, sending an automatic notification to all relevant employees.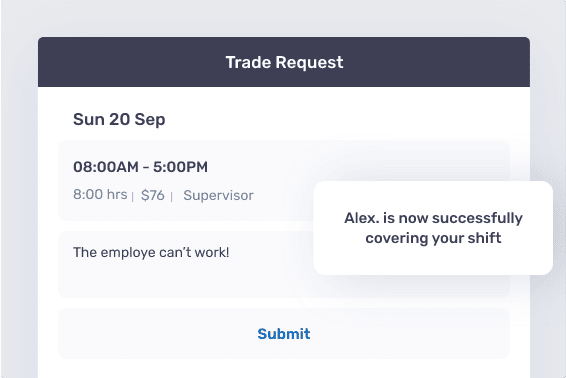 Buddy Punch also enables boat shop owners to take a more hands-free approach to scheduling. Once you've set a schedule, the shift trades option will let employees, managers, or administrators initiate a shift trade with another employee in the event of a scheduling conflict. The Covers option allows your team members to be even more proactive, letting them initiate the covering of one of their team members. All of this can take place while you focus your attention on other matters, such as looking through bestseller marine clocks to add to your sailboat timepiece collection.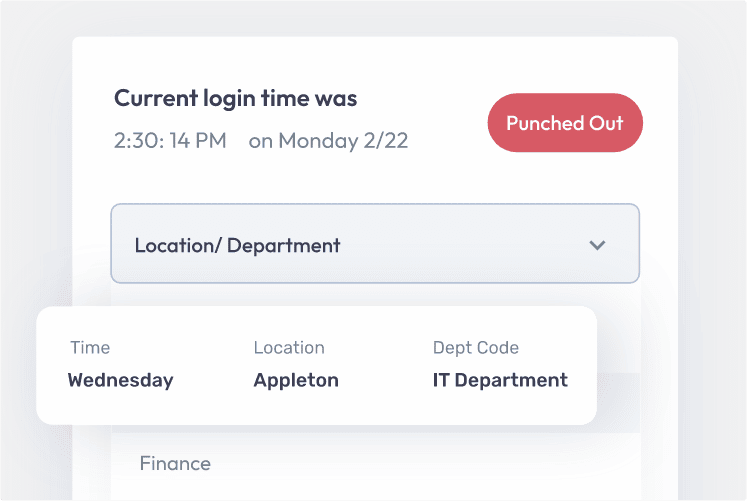 The Job Codes feature makes it easy to get a greater degree of transparency on what's happening during your employees' shifts. With this, you can create job codes for employee tasks (such as adding porthole desk clocks to the store wishlist or reorganizing dividers and compasses) that your team members can clock into and swap between as they get jobs done. Then, when you check their timecard, you'll see their time and task breakdown reflected for analysis.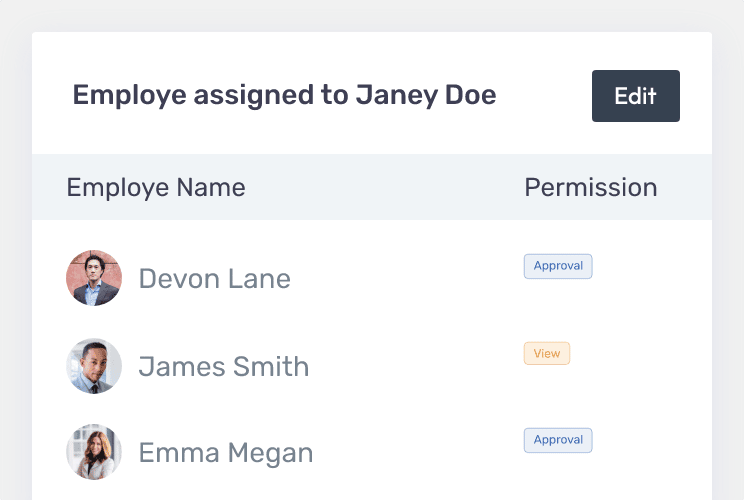 Looking to delegate work around your boat shop? Whether you want to make the manager title literal or just figurative, in Buddy Punch you can elevate an employee to a position that allows them to oversee the rest of your team. This feature enables employees to either have "View" or "Approval" access to timecards. With view, they can see what's on a team member's timesheet, while Approval lets them outright edit information and work hours (for example if Bob didn't really spend 30 minutes adjusting the roman numerals on the store wall clock face.)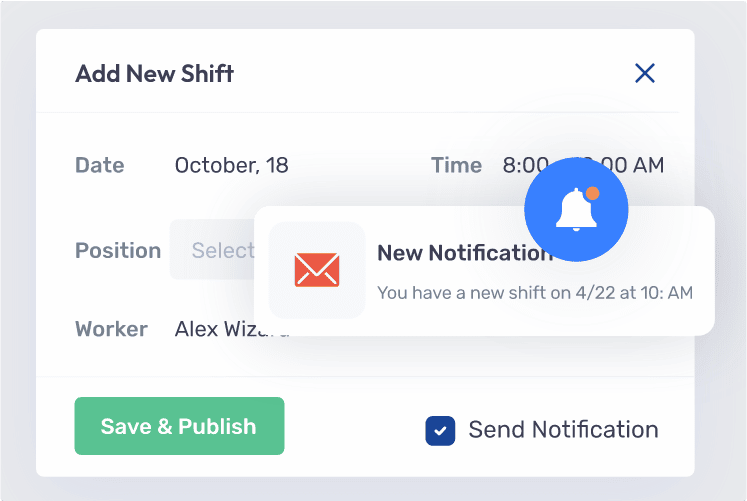 Buddy Punch's notifications feature has a very powerful, indirect impact on how productive your boat shop team can be. With this, your team members are able to focus entirely on work while remaining secure in the knowledge that if anything important needs their attention (such as punch change emails, time card approval status changes, PTO changes, or more) they'll be notified.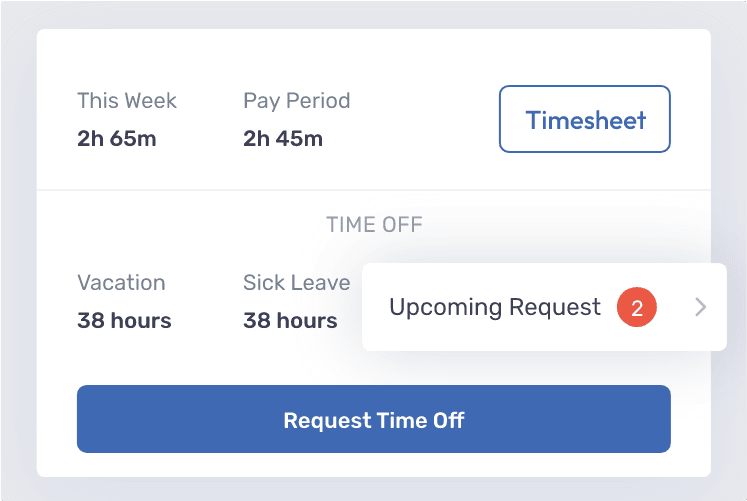 Buddy Punch gives boat shop owners the tools they need to revolutionize how they handle paid time off management in their workforce management. Our software includes the most common types of PTO by default (Holiday, Sick, Vacation days, etc.) while also allowing you to create a custom PTO type at will.
But then it gets even better. You can also enable a self-service approach to PTO, allowing team members to be automatically approved the time they request off, rather than requiring your manual approval or denial. It's a seamless user experience for both you and your team members.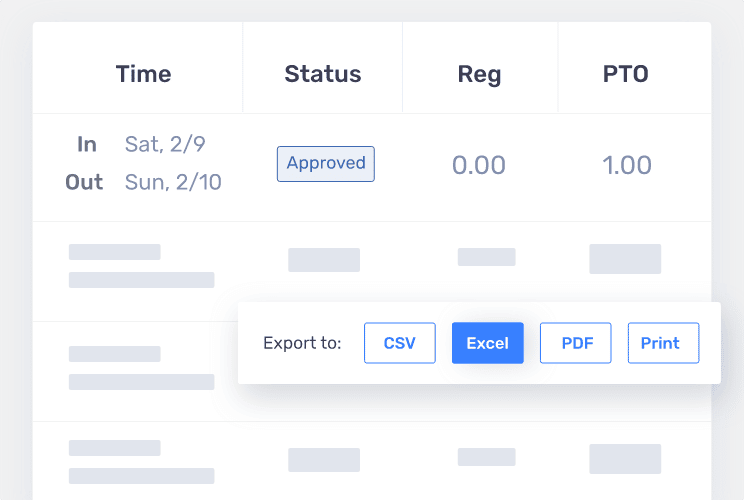 Buddy Punch offers several different customizable reports that allow business owners to get a detailed overview of what's happening in their business, and what their business needs. Reports you can generate on demand include the Payroll Export, Hours Summary, PTO Summary, and more.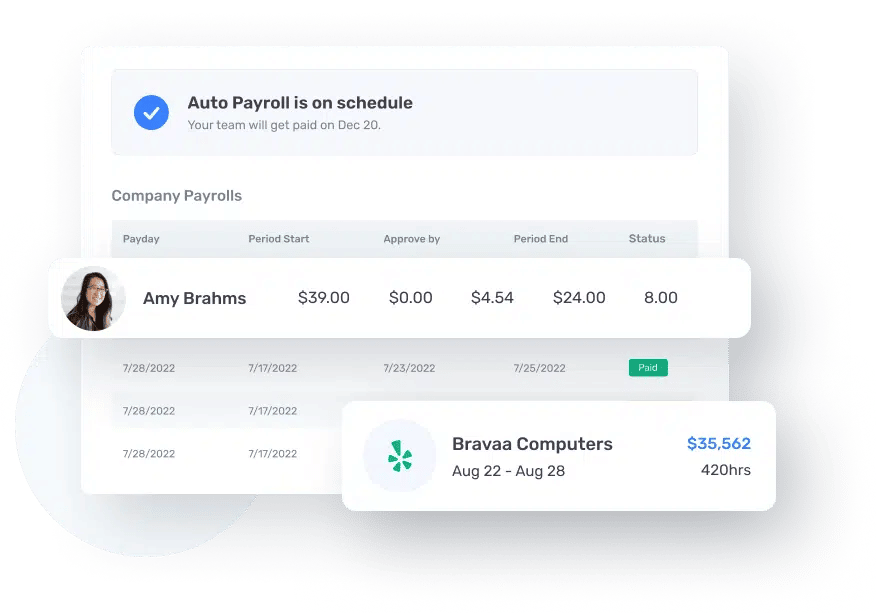 One last feature we want to highlight is Buddy Punch's Payroll, which you can purchase as an addon to any paid plan. This affordable, automated payroll system allows you to manage payroll from anywhere, gives you accurate data insights, and saves time while cutting down on human error at the end of each pay period. Some of the highlights of this feature include direct deposit, unlimited payroll runs, integrated timesheets and more, which you can read about
Buddy Punch Brings More to Boat Shop Owners
So far, we've only touched on a select few features that come with Buddy Punch. There's more to enjoy with this software, such as:
There are also out-of-app benefits to using Buddy Punch to consider:
Help Doc Center – Here is where you'll find useful articles on how to best utilize Buddy Punch in your business.
Blog Section – This is where we upload detailed software breakdowns, strategies for workforce management, and even information about new laws that might impact business owners across a variety of industries.
Customer Support – Lastly, you can reach out to our customer support team directly via live chat if you have any issues that need troubleshooting, or general questions you'd like answered.
Interested? You can book a one-on-one personalized demo here.
Buddy Punch's Online Reviews
As of the writing date, Buddy Punch has 4.8 out of 5 stars and 724 reviews on Capterra.

Below, we'll list just a few reviews that speak to Buddy Punch's impact on staffing & workforce management. (Click here to explore the full list of reviews.)
"The thing I like most about the software is the geographical location requirement. Every time you punch in/out it shows your employer your location. Making time clock fraud one less worry as a business owner and the employee more responsible about time maintenance because you cannot get paid if you are not physically at work."

Click here to read the full review.
"Prior to Buddy Punch we were using an excel spreadsheet for time keeping. We use Buddy Punch as a time clock for daily in/out and breaks. We use the PTO accrual system and PTO tracker. Buddy Punch is easy to use and easy to figure out. Customer service is responsive. The few times I've needed help (very rare) they were super responsive and made sure my problem was completely solved."

Click here to read the full review.
"I can customize its features in a way that work for my situation! My employees can clock in and out from the free app on their phones, and I can limit that ability by ip address and location of timecard punch. I also like that it is so easy to review original punched, and to accept or decline requested modifications if employees have erred or forgotten to clock in or out."

Click here to read the full review.
"The interaction with the the different sections is seamless once a person learns all the processes that relate to time in and time off. Having the availability of the calendar option makes keeping up with personal time very simple. The features that allow changes to time and scheduling are made simple and are quick and easy to perform."

Click here to read the full review.
As these reviewers noted, Buddy Punch is easy to use and comes with a helpful & responsive customer support team to guide usage.

Try Buddy Punch for Free
If you feel that Buddy Punch might be the right fit for your boat shop, sign up for a free trial. You can also book a one-on-one demo, or view a pre-recorded demo video.
Findmyshift is an employee time tracking app that claims to make scheduling simple with features such as:
As of this post's writing, Findmyshift has 738 reviews and 4.6 out of 5 stars on Capterra.
"It is easy to use, easy to enter the schedule in and you don't have to follow an exact protocol for the times, etc. I like that I can email everyone at once right from the program, the templates make it convenient to add the schedule weeks in advance, I love the time off request feature, I like being able to change the font colors and the back ground colors. "

(Click here to read the full review).
Clockify is a time clock with a forgiving free plan that makes it fairly popular for business owners to pick up. Some of its features include:
At the time of this post's writing, Clockify has a total of 4288 reviews on Capterra (see here), with an average of 4.7 out of 5 stars.
"As a small business owner I appreciate having a tool that makes it easy to track time. This has allowed us to direct our time and efforts to the projects that were more profitable as well as making sure there was time for training and employee development."

Click here to read the full review.
QuickBooks Time (formerly known as TSheets) is a robust software with features such as:
QuickBooks Time has 4.7 out of 5 stars and 5,774 reviews on Capterra as of this post's writing.

"Customer support is right there via chat or after hours you are able to send an email and usually before I get into work I have my answer. I am a Penney pitcher and the cost is well worth it. "

Click here to read the full review.
Some of its key features include:
At the time of writing, Workpuls has a total of 73 reviews on Capterra (see here), with an average of 4.7 out of 5 stars.
"Best part of workpuls i liked most is that, if in case system is shut down due to any technical glitch, then workpuls will continue working, and once you start the system you won't lose your tracking time."

Click here to read the full review.
Choosing The Best Online Time Clock for Your Boat Shop
So you've gone through our curated list and you think every time clock software sounds good. What comes next? If you don't want to go through the trouble of trying each software one-by-one, we'd recommend taking a close look at the features offered to see how they might meet your needs.
For example, if you're on a budget and don't mind having limited features, Clockify's free plan might be enough for you. If you're a fan of actionable data insights, you might find that Insightful is more up your alley.
Otherwise, if all you're looking for is a robust time clock software that your team members will easily adjust to, with powerful features you can enable or disable at will, and accompanied by a helpful & responsive customer support team – then you really can't go wrong with Buddy Punch.
Try Buddy Punch for Free
If you feel that Buddy Punch could be the right fit for your business, sign up for a free trial. You can also book a one-on-one demo, or view a pre-recorded demo video.

You May Also Like…